My Favorite Command Hook Organization Ideas
I've been on a mission to get organized.
Filling bags of unwanted stuff and hauling them to the thrift store or the dump.
Difficult for a self professed hoarder like myself (my basement and garage are the stuff of horror films).
Like the saying goes, big things come in small packages which is definitely true of Command products.  I can organize everything in my path without damaging my walls, doors or cabinets.
post contains affiliate links
Five Fave Ways to Organize with Command™ Hooks
Kitchen Grocery List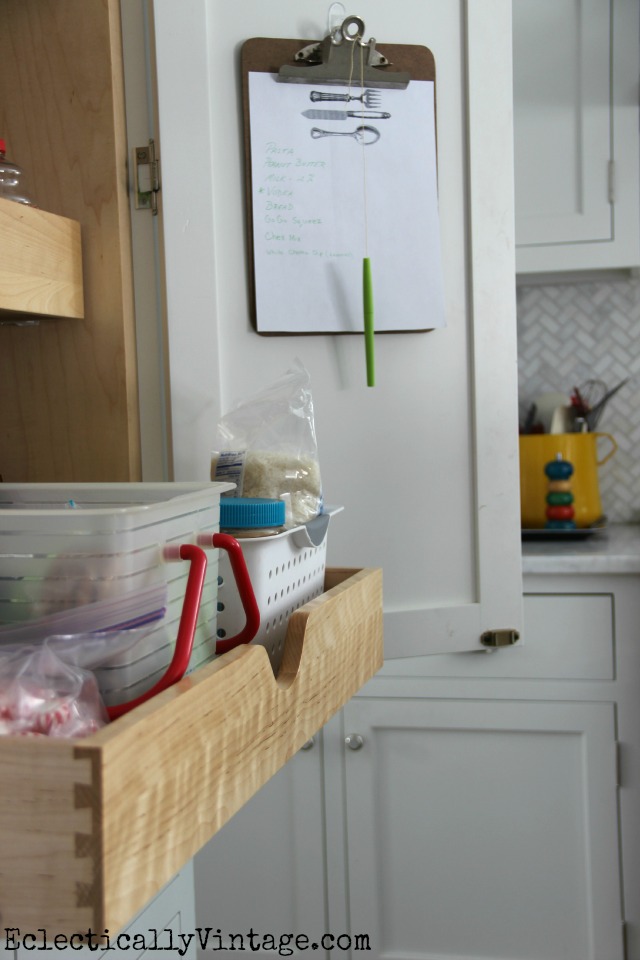 Ever forget the milk, bread or peanut butter?  I always forget something at the supermarket so I put a grocery list in a spot nobody can miss and my family can write down what we need as soon as we run out.  Hang on inside of the pantry door to with this cute grocery list printable on it.
Oven Mitt Holder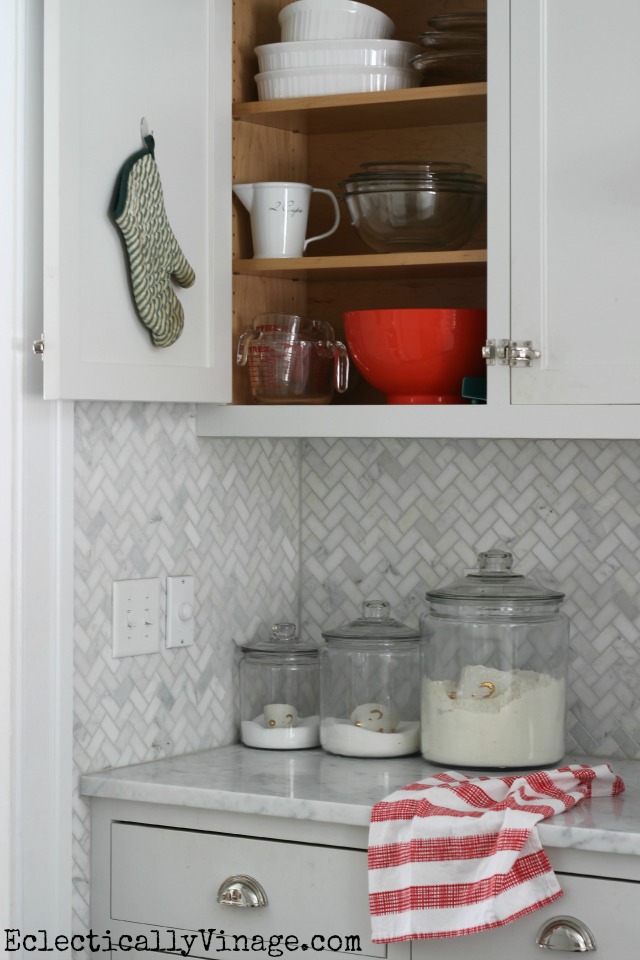 Staying in the kitchen, follow package instructions to attach another clear small hook on the cabinet near the stove to hang oven mitts.  You'll never have to search for your mitts when baking cupcakes, creme brulee or even frozen pizza.
Plastic Bag Storage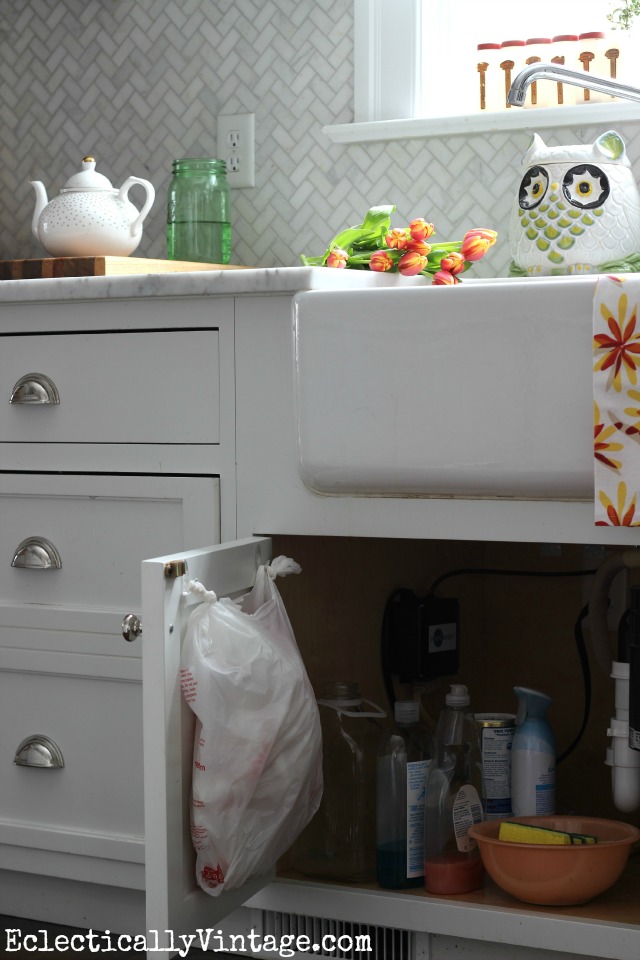 If you're like me, you save plastic grocery bags.  Instead of stuffing them in a drawer or under the sink (like I used to do), follow package instructions to adhere two clear small hooks to the inside of the cabinet under the sink.  Take one plastic bag and hang each handle on a hook then fill it with the rest of your plastic bags.
Car Trash Bag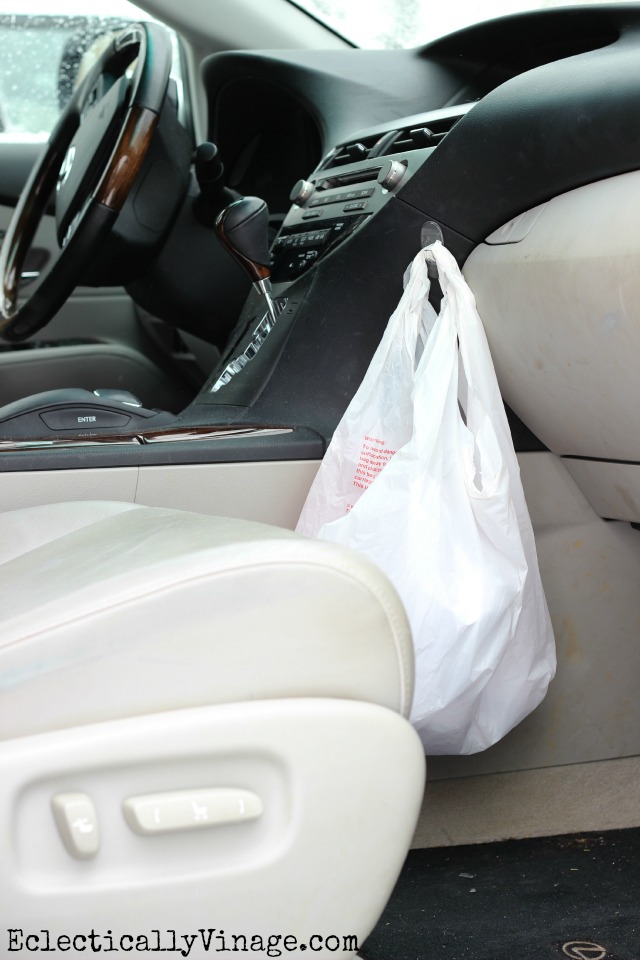 If you car looks anything like mine, you'll probably find empty water bottles, gum wrappers and french fry containers strewn all over the back seat.  I took another handy dandy small clear hook and applied it to a smooth surface on my console.  Then just hang a plastic bag on it to collect garbage throughout the ride.
Wreath Hanger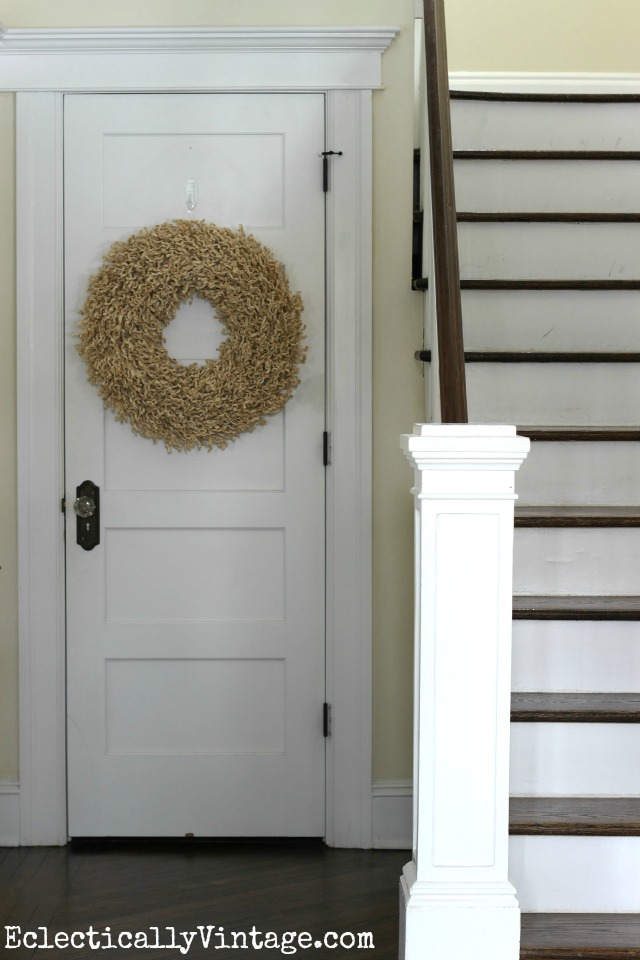 You know I love a good wreath and one of my favorite ways to use hooks is for hanging my wreaths.  I love that I don't have to nail a hole in my door or use an over-the-door hanger.
Here's to finally getting organized in 2015!