My guest room got a refresh and I'm loving it so much, I'm thinking about moving in! Colorful accessories breathed much needed life into this neglected room. Now I can't wait for friends and family to stay over in style and hope they enjoy my guest bedroom decor as much as I do.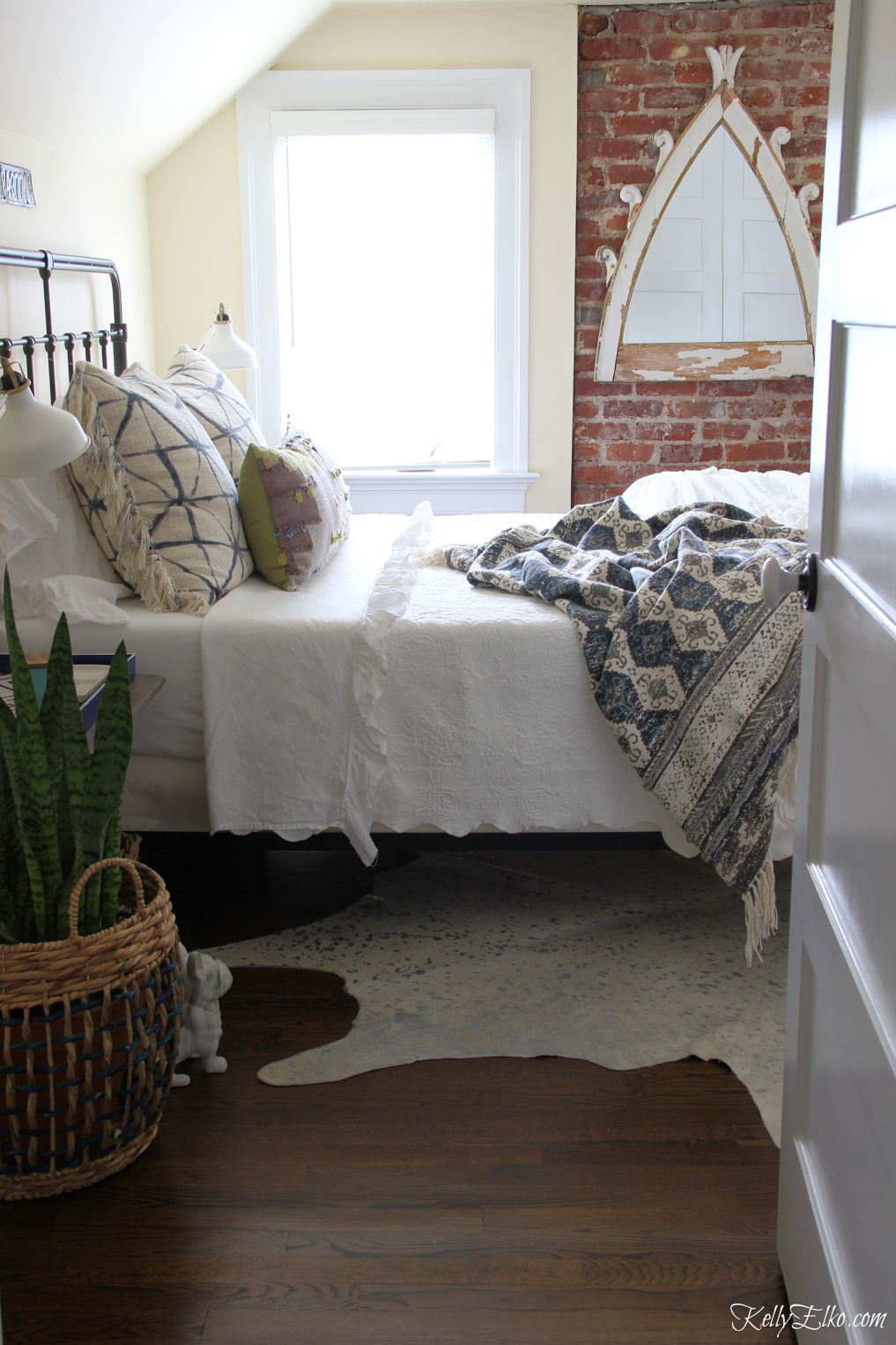 By the way, you can see my full home tour HERE.
My 1903 house has three stories and this guest bedroom is in the cozy third floor attic. My favorite thing about the room besides the amazing light that pours in is the bit of brick wall that I kept exposed when we renovated.
The space itself is great but the room was in desperate need of personality. It starts before you even enter the room with this "welcome mat" for my guests.  I couldn't resist this colorful rug with huge wool tassels.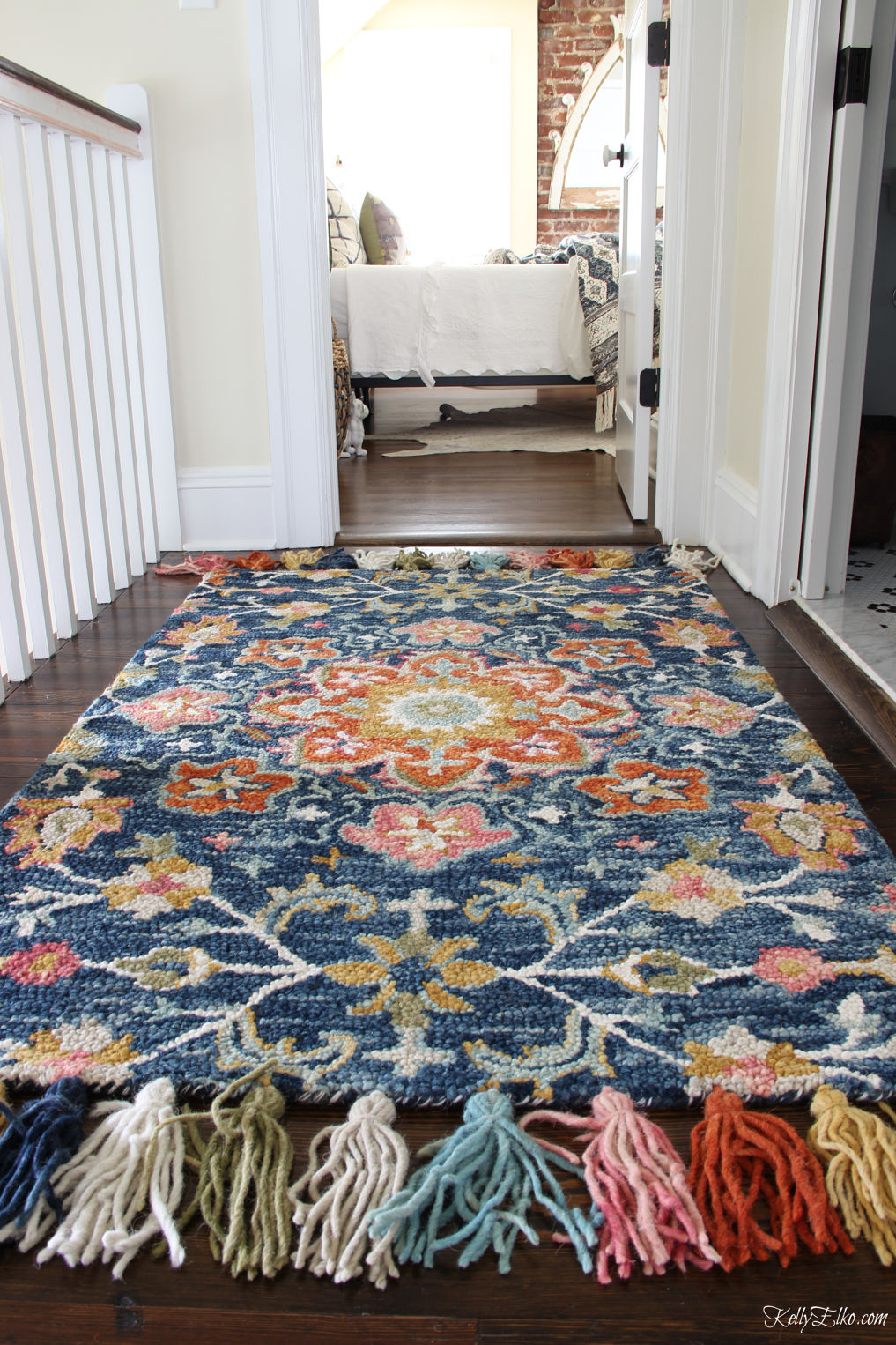 My number one tip when decorating a guest bedroom is to put yourself in your guests shoes. What necessities will they need and what extra touches can you add to make their stay more comfortable (but not too comfortable because you know what they say about guests and fish)!
Who wouldn't love to sink into this vintage looking black metal bed now that I've added new sheets with the cutest little ruffle detail and colorful pillows and throw.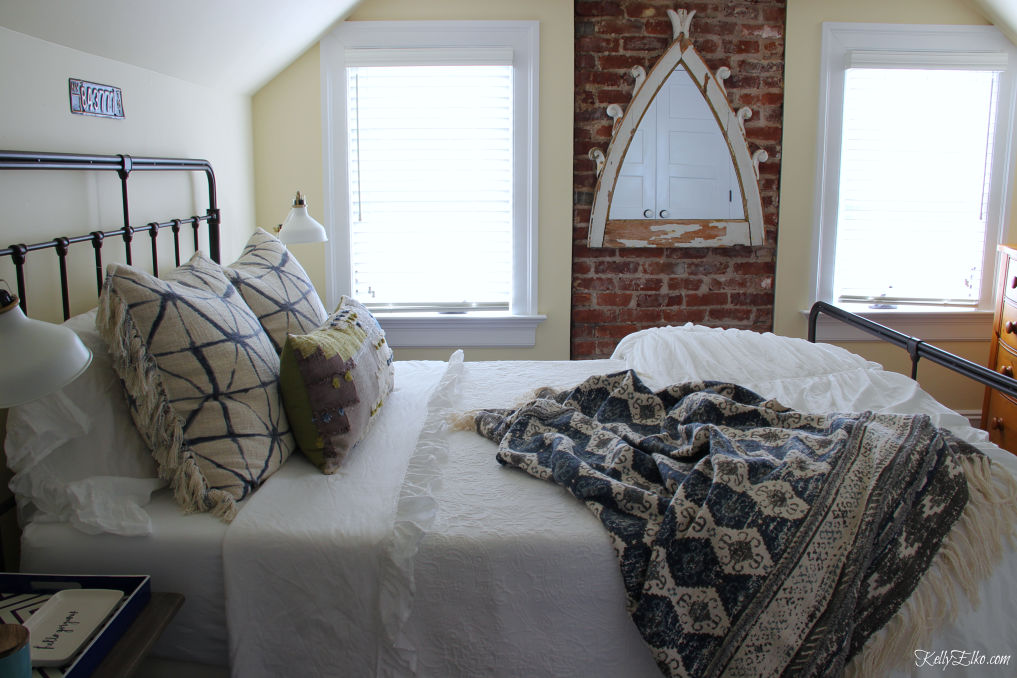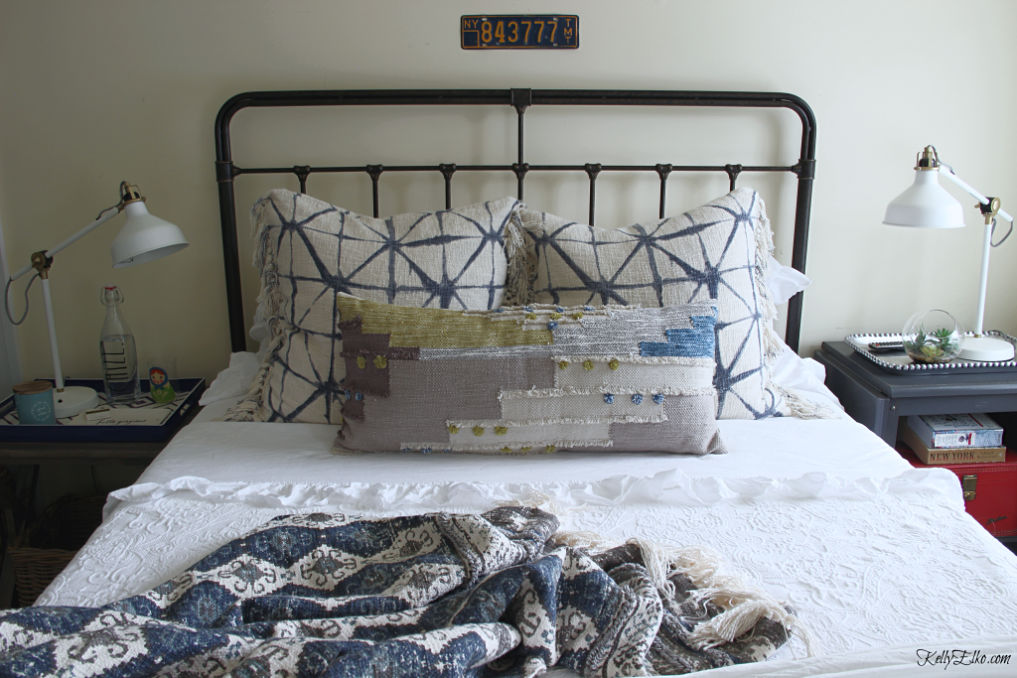 Good reading lights are a must as well as a selection of books. A candle is a little luxury and a carafe of water with drinking glass is a thoughtful gesture.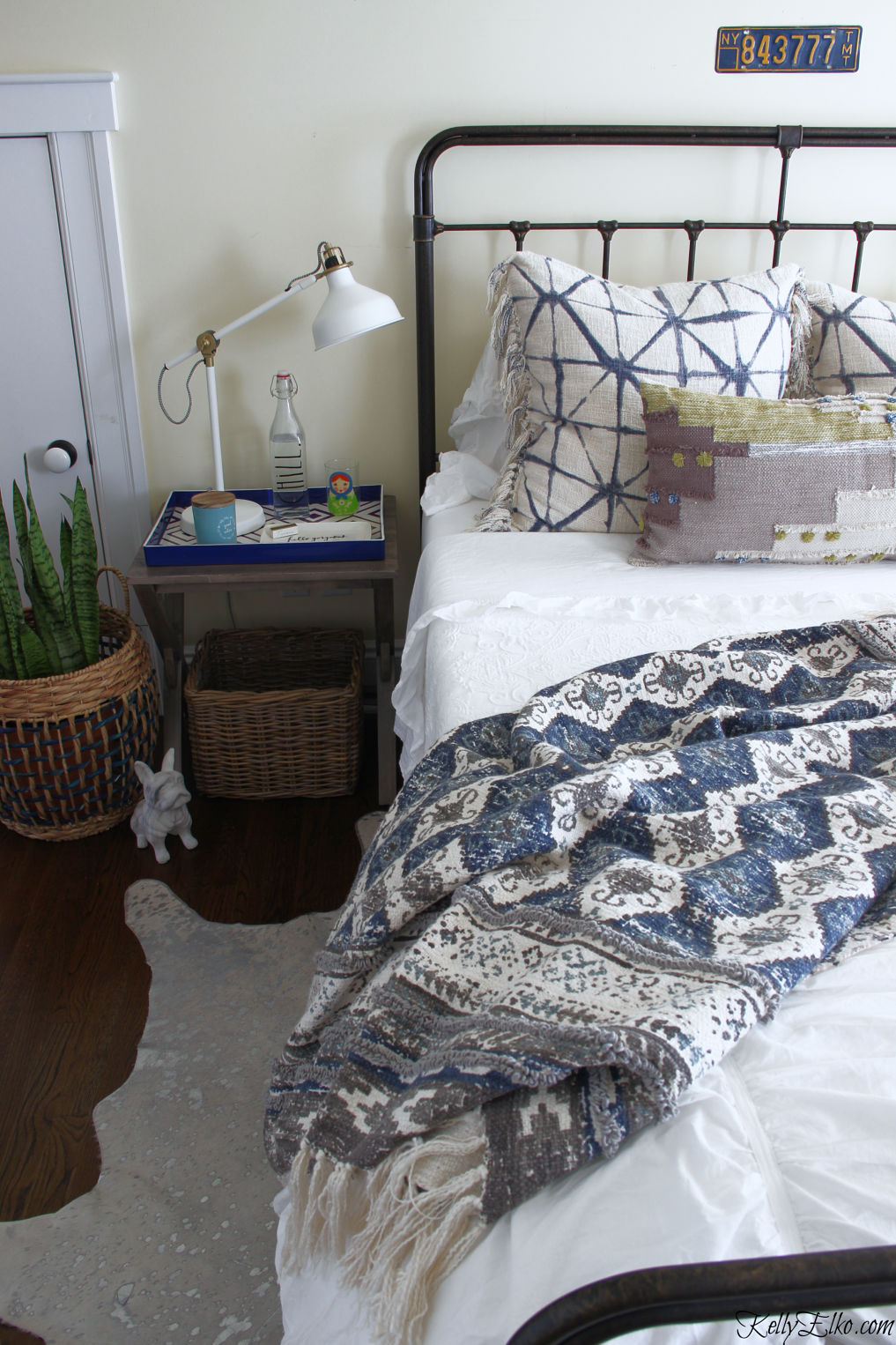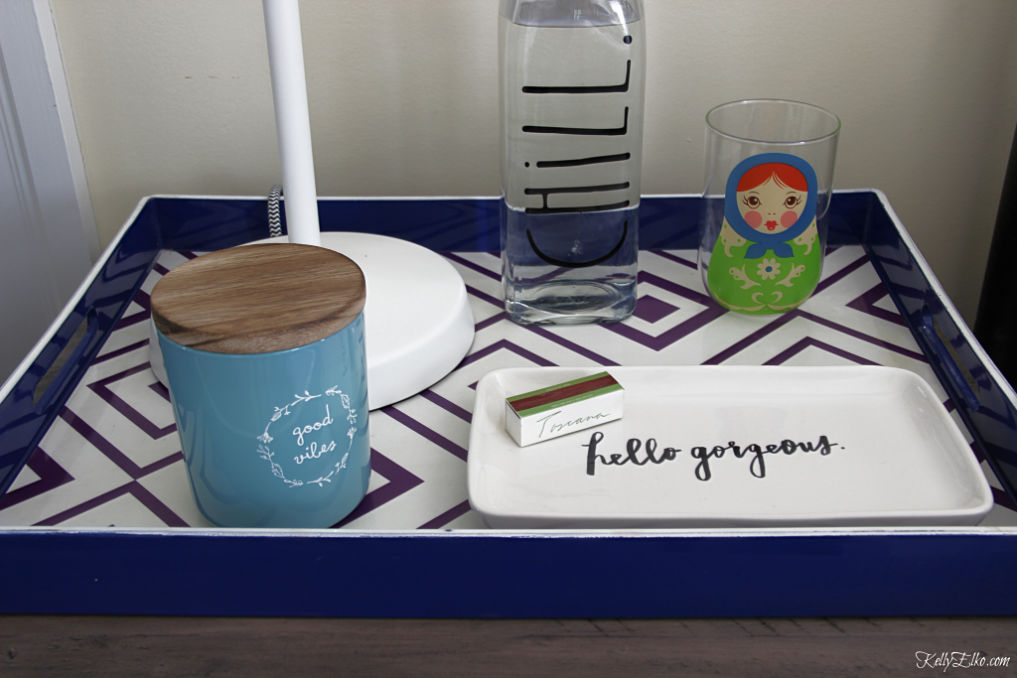 I can't say enough good things about having plants throughout the house. Easy to care for plants like this snake plant don't need much attention but they bring so much life into the room and help purify the air.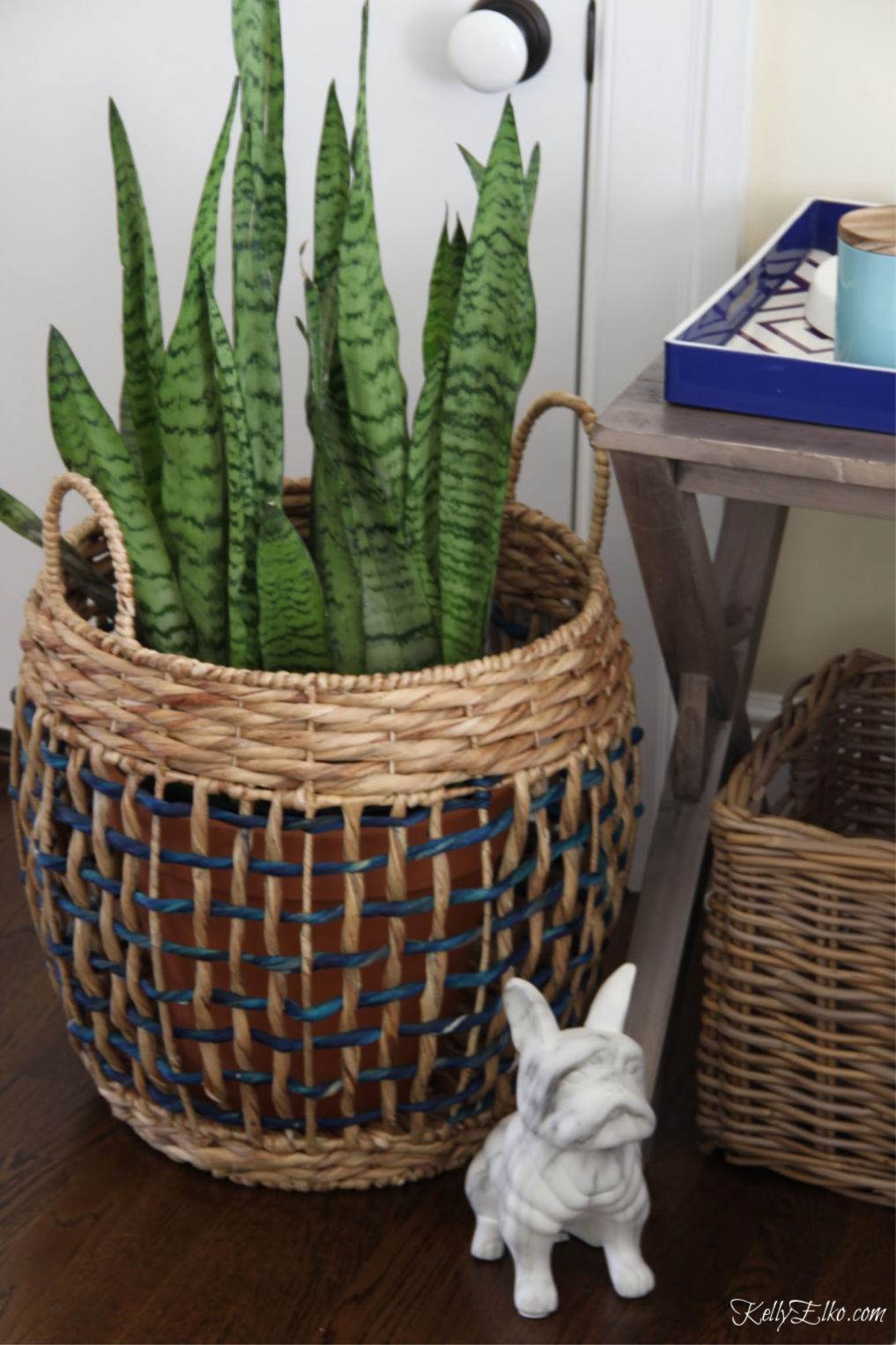 If anyone misses their dog, they can pet this little guy.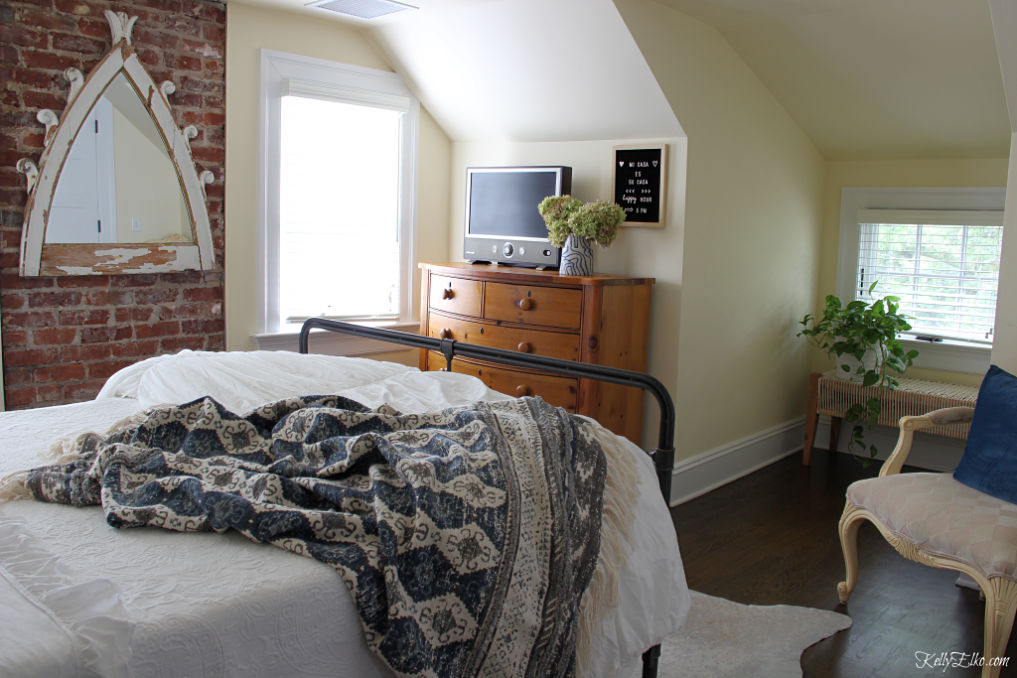 Because nobody should ever miss happy hour! I'm having fun changing out the sayings for each guest on this new letter board.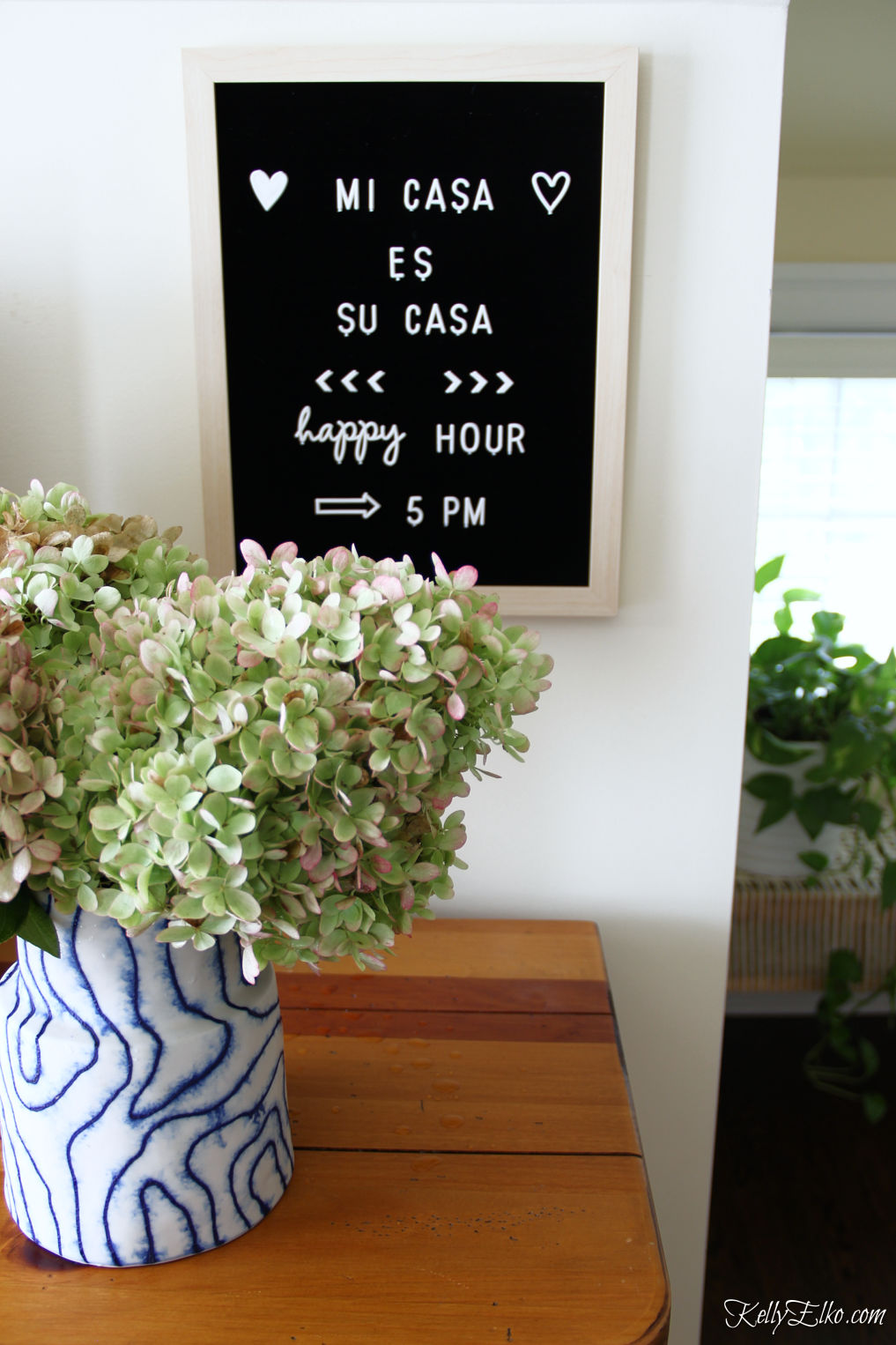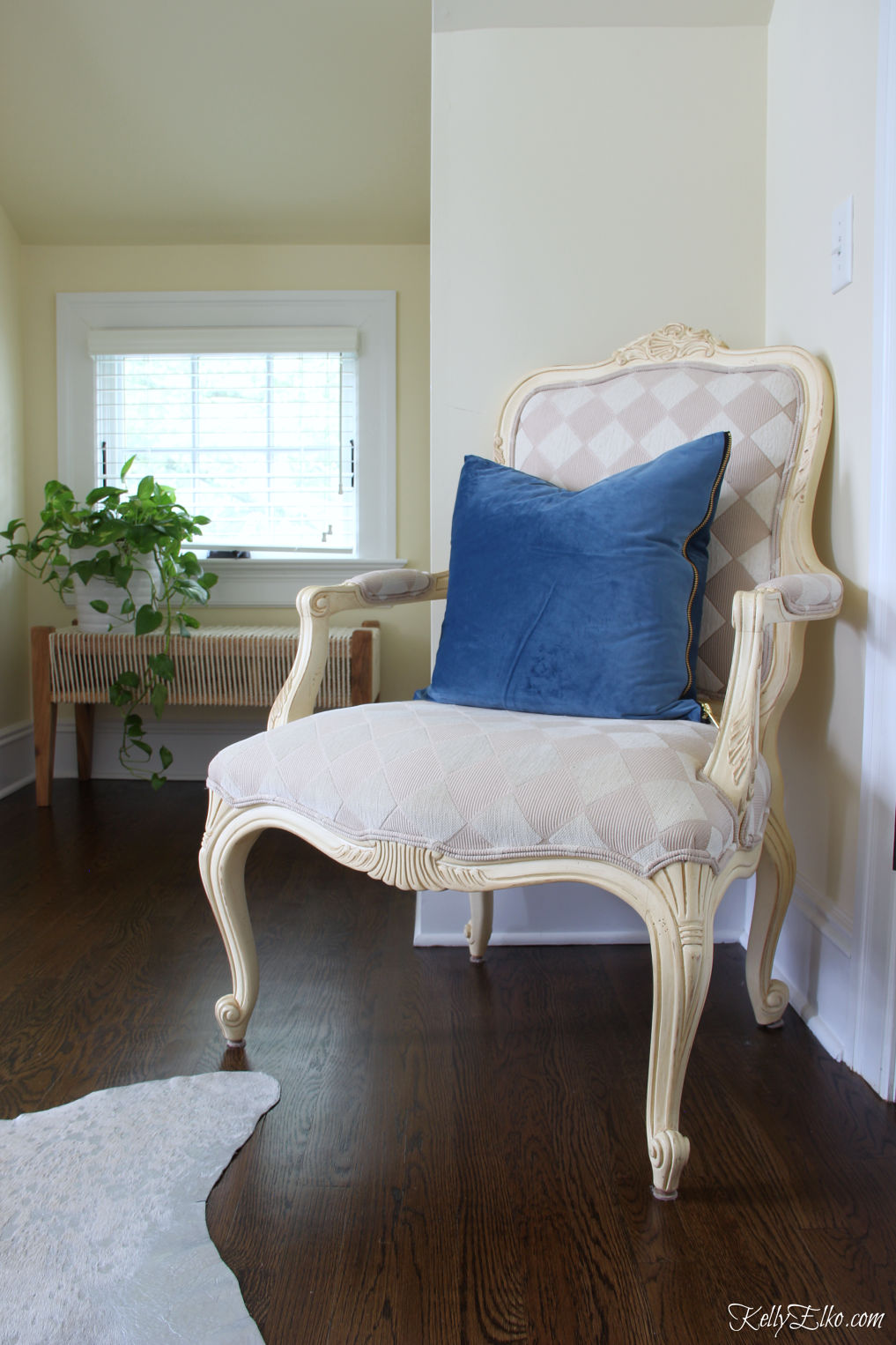 Another tip I have is although it's tempting, make sure not to fill every square inch of space with stuff.  Guests need a place to put their suitcase and their personal items and this little woven rope bench is perfect for that.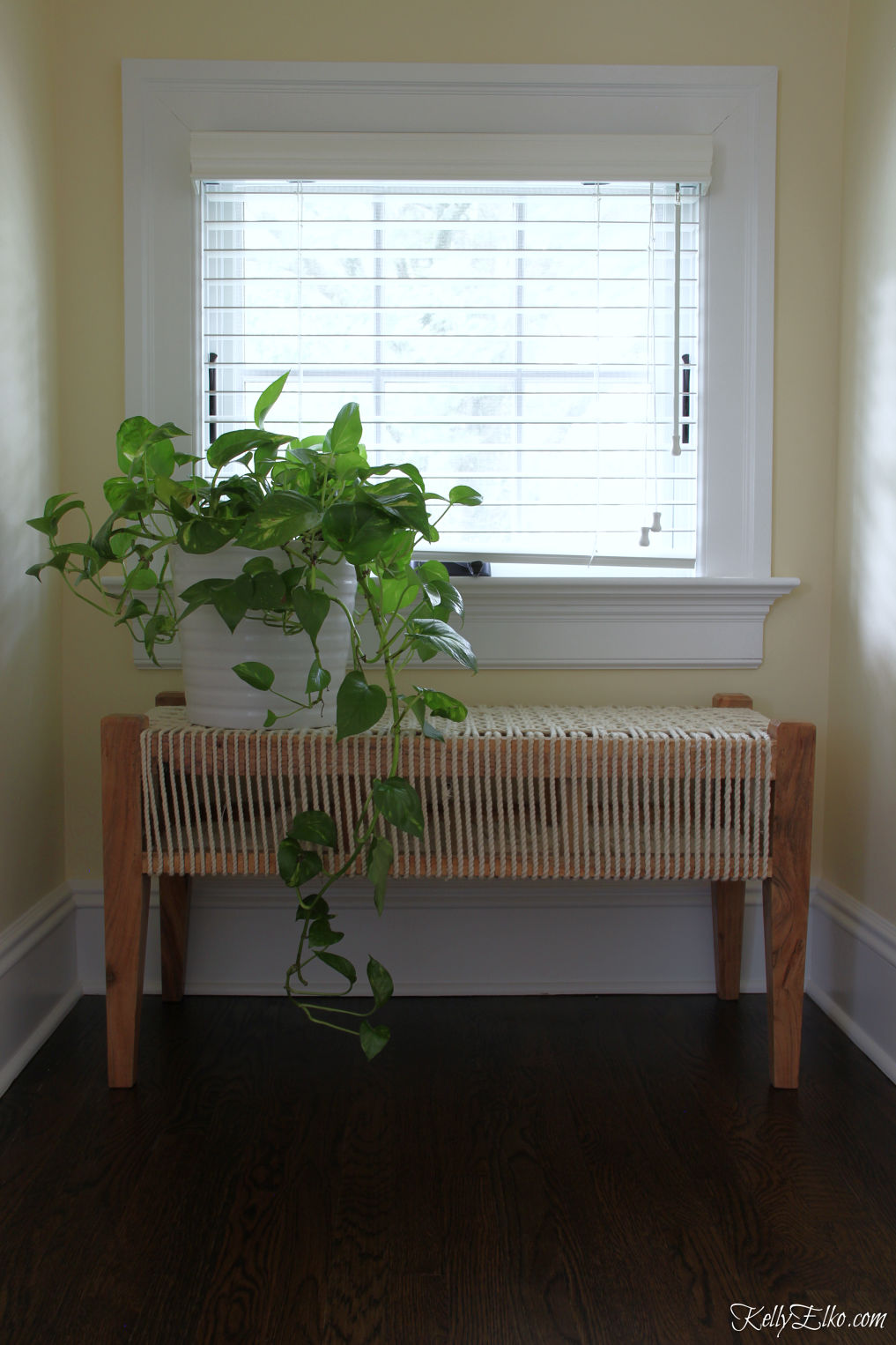 I may need to move into my guest room – it's so much nicer than my bedroom!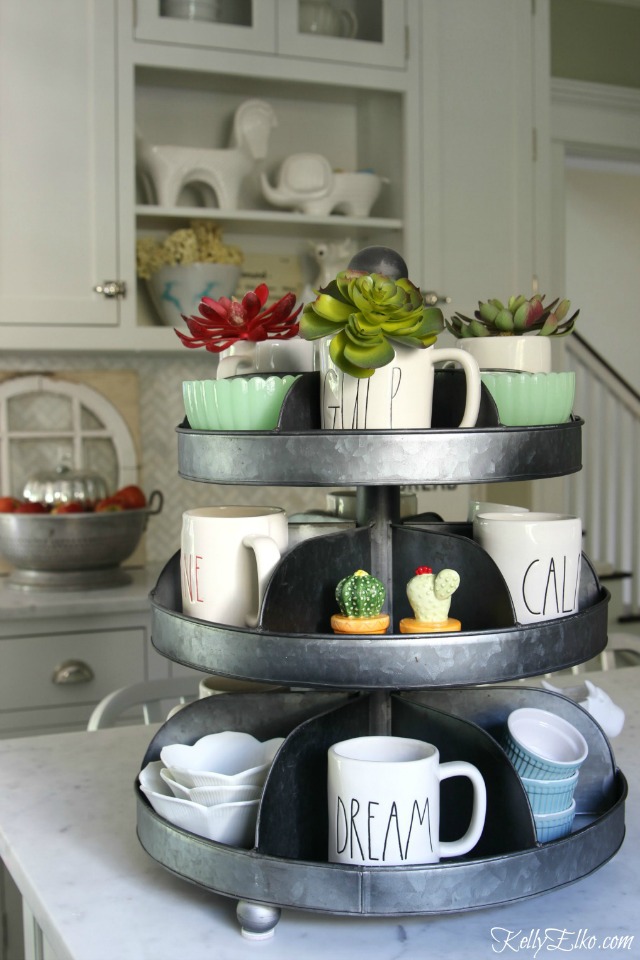 Sources:
Metal Bed
Bedding, pillows, throw, tassel rug, nightstand, basket, woven bench, accessories – HomeGoods
Metallic Cowhide Rug
Lamps – Ikea
Mirror – vintage