Up to my eyeballs in glitter, glimmer and glitz …
unpacking bins, boxes and baubles …
so imagine my surprise, when my girls came running over shouting to look outside.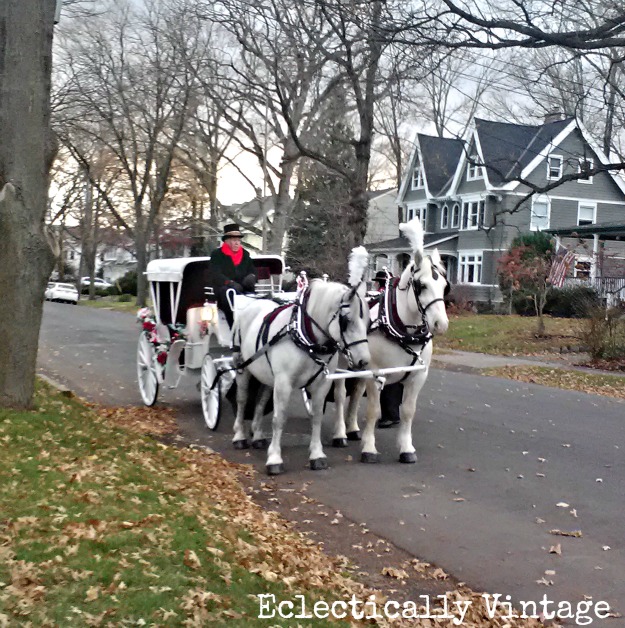 Two white horses hoofing it down my street …
plumes flowing.
Cinderella couldn't have asked for anything finer.
Here's to a white Christmas.
While I'm busy decking my halls, check out my Christmas tour 2011.
Thank you to my amazing daughter Vanessa for Instagramming this pic!
Follow me on Instagram HERE