How to Make Magnetic Stamped Forks (Photo Display)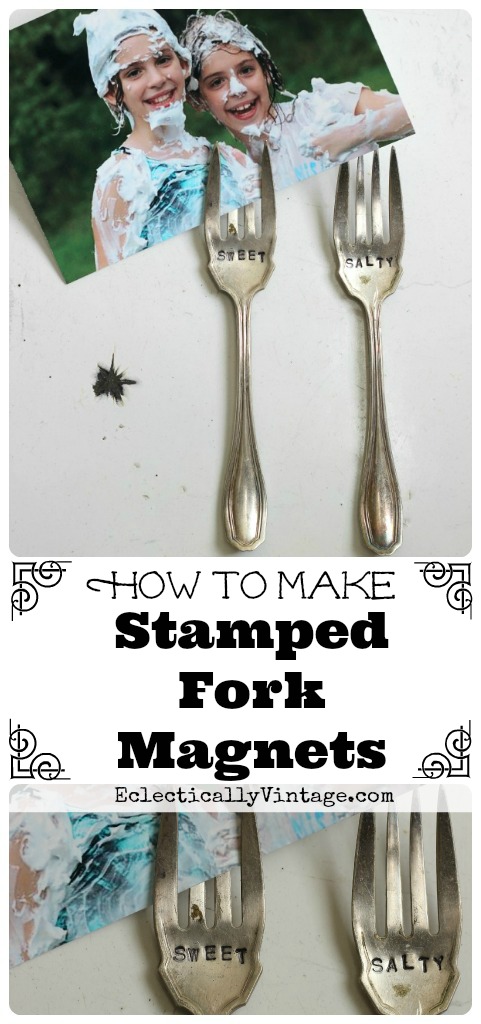 Stick a fork in it …
it's done.
I've been stamping the heck out of spoons – making the cutest keychains – but all of my vintage forks were feeling neglected.
I think they were even planning a revolt against me if I kept ignoring them.
What to do to remedy this situation?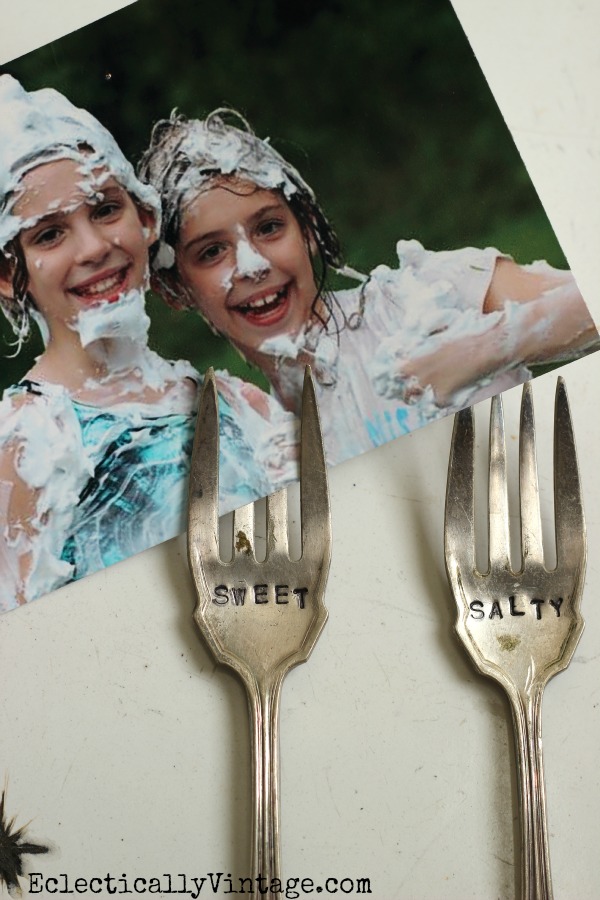 How to Make Magnetic Stamped Forks – Photo Holders
1) Find vintage silver plate forks at the thrift store or on ebay (stamping won't work on stainless steel)
2) Stamp the forks using my How to Stamp Silver method
3) Use E-6000 to glue two heavy duty magnets like these onto the back of each fork
Let dry for 24 hours
4) Bend the outer two tines up a bit by putting something flat (like a butter knife) under the outer tines and pushing up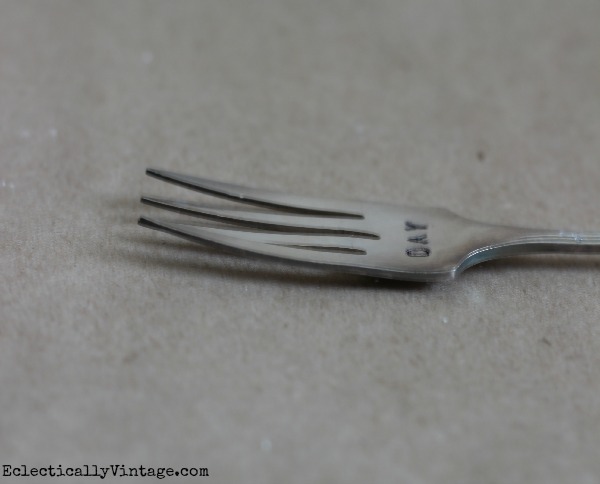 5) Hang on the fridge or somewhere magnetic and add your fave photos, recipes or art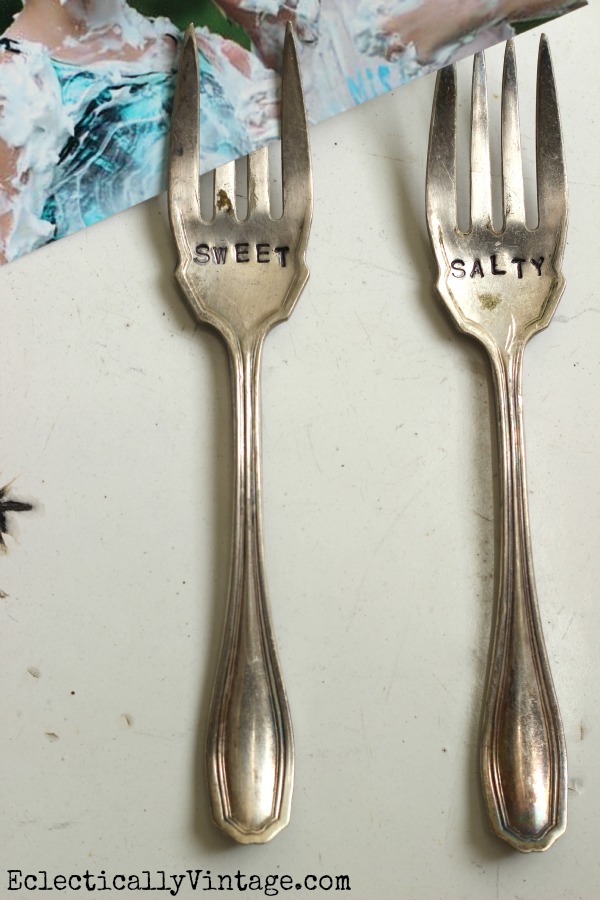 Now my forks feel just as important as my spoons.
Whew – I was worried they would attack me in my sleep.