How to Paint Chevron the Easy Way – Antique Window Tray Tutorial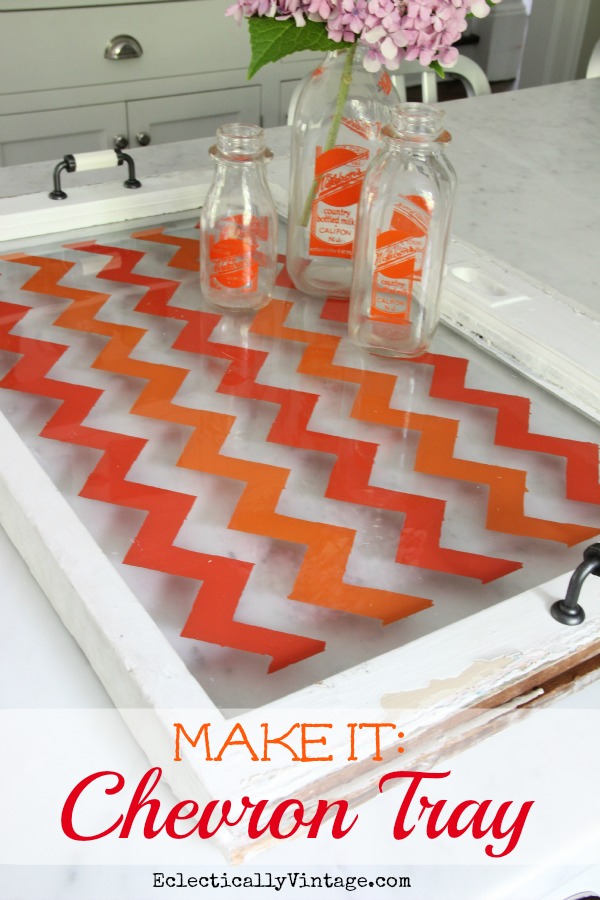 Trends come and go.
They're what make our homes stay current …
not like a scene from an Austin Power's movie (my parents recently removed the green and yellow beads used as bathroom window treatments)!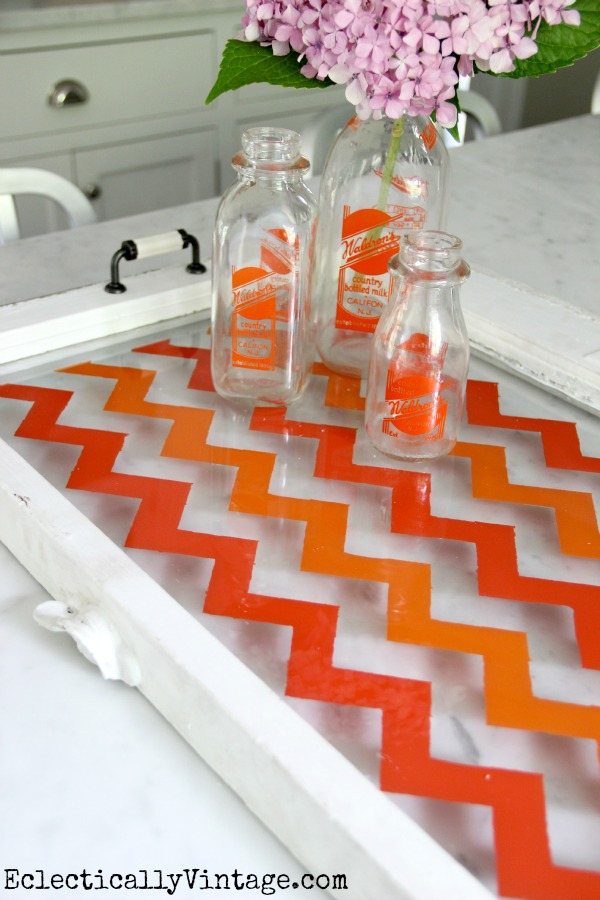 Don't go out and buy a chevron sofa – only to find it's in the category of the avocado green refrigerator after a month.
Small doses of trends a are a good thing …
minimal investment for maximum impact.

How to Make a Chevron Tray
1) Find old window in neighbor's dumpster (or use a framed piece of glass)
2) Apply 4 pieces of Martha Stewart glass patterning tape around edges of glass
3) Apply strips of tape on the diagonal – all going in one direction (I eyeballed spacing)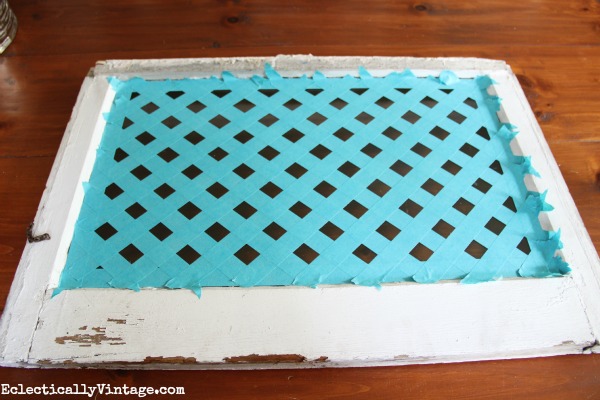 4) Apply strips of tape starting on the opposite diagonal (they will overlap the first set of diagonal strips)
5) Use an Xacto knife to cut away to pieces of tape that don't belong (the negative space should form the chevron pattern)
(note:  if you accidentally cut a piece that belongs – not that I did that! – just re-apply a small piece of tape)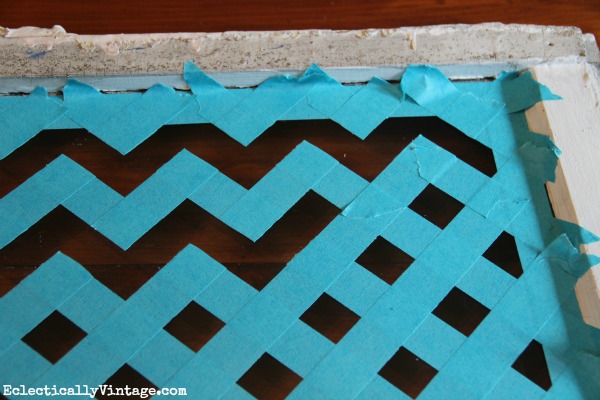 6) Choose one, two, three (whatever floats your boat) of your favorite colors of Martha Stewart crafts paint
(note:  I used Geranium and Carrot)
7) Apply two coats of paint (letting dry between coats) to each chevron stripe and let dry
8) Add cabinet pull handles (I found mine at Target)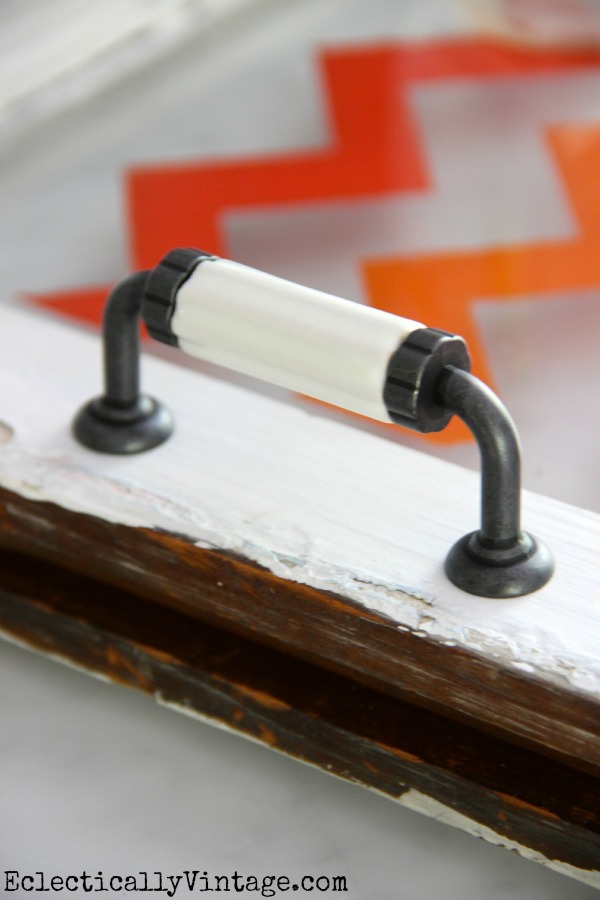 9) Fill a vase with your favorite flower then stand back and admire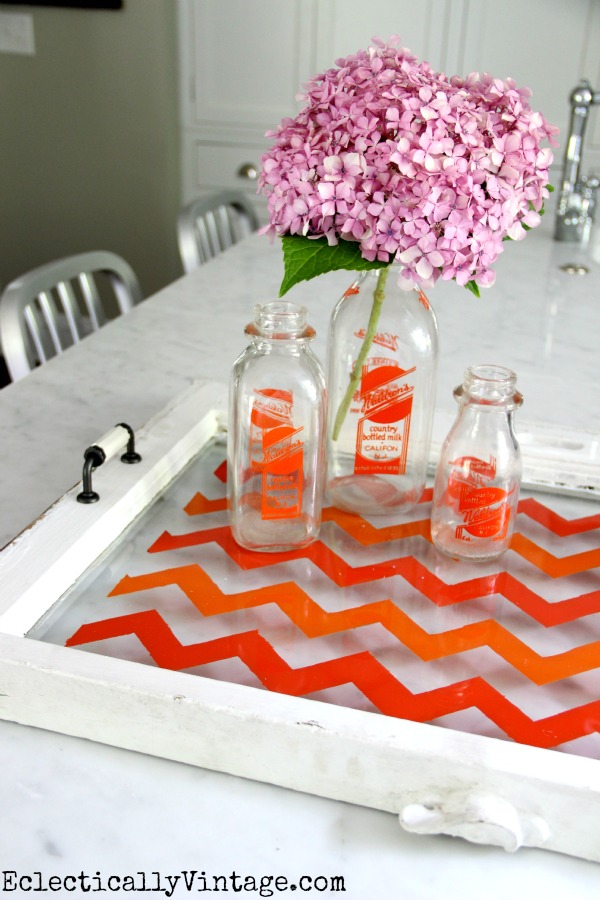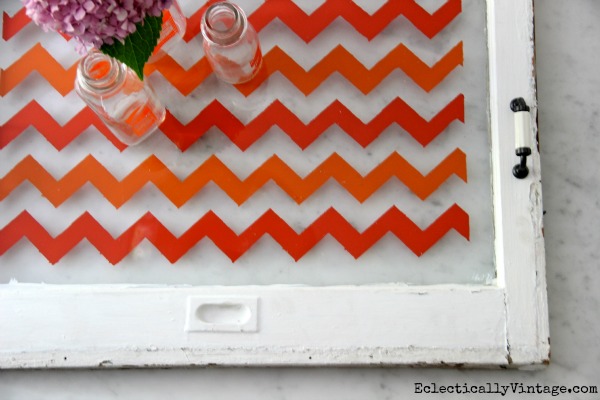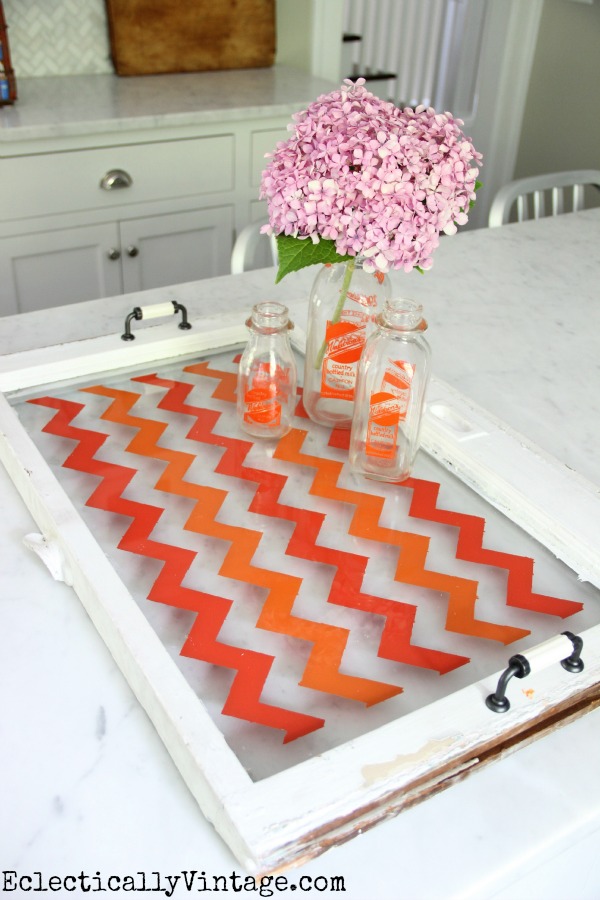 Mini Me would approve.
What's your favorite trend?
Want to see what I made with the other window I found in the dumpster?
My 12 Months of Martha Projects
January – Valentine Table
February – Peter Cottontail Silhouette
March – DIY Paisley Plate Wall
April – 3-D Butterfly Art
May – Key to My Heart Statement Necklace
June – Mason Jar Memory Jars
Thrilled to be part of 12 Months of Martha – where I create something fabulous every month from a mystery box from Martha.  See my full disclosure policy here.

Sharing Here:  Between Naps on the Porch, Savvy Southern Style