How to Throw a Killer Yard Sale
There are yard sales (stifling a yawn) …
and then there are Killer Yard Sales!
The difference is like comparing a trip to the supermarket with a trip to the tropical island of Maui.
Join me and three yard sale experts on Wednesday 5/22 at 2pm EST for a live show where we'll find out all the insider tips and tricks to throw a yard sale that will have people driving for miles.
These girls know how to throw a yard sale to end all yard sales!
Mandi from Vintage Revivals is known for her epic yearly Hoard Sale and she gets a little help from Brooke from All Things Thrifty.  People drive for miles for this sale.  Denise from The Painted Home has been on the news sharing her secrets.  These gals know what they're doing and will share all of their insider tips and tricks.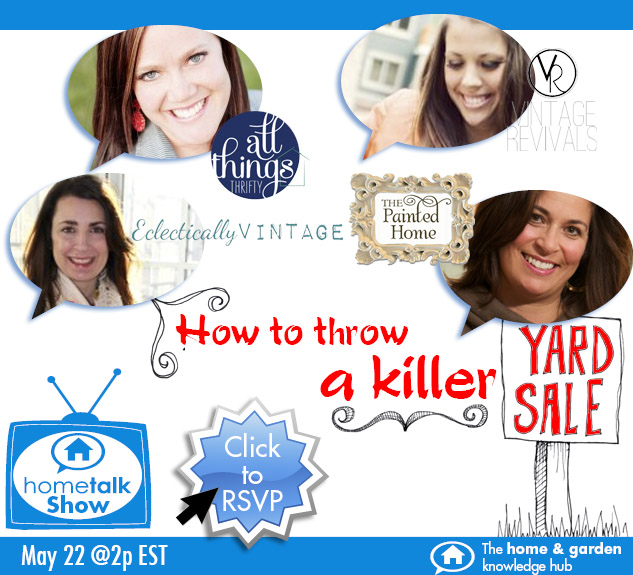 Here's some more inspiration – lots of yard sale transformations that went from drab to fab with a little bit of imagination.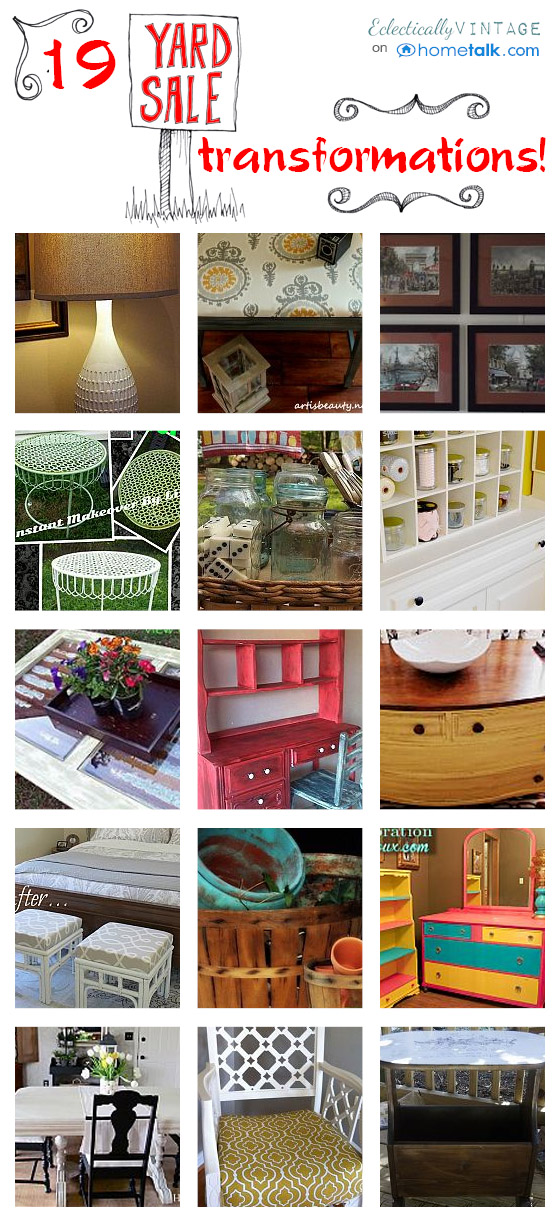 So start cleaning out those junk drawers, garages and dark dreary basements because once you watch, you'll want to throw your own Killer Yard Sale this weekend.
So simple to watch.  You don't even have to have a Google Plus account – just click the pic and you can watch the show that we taped live!