How to Turn any Art into a TV Frame!
Wishing everyone a fun filled Memorial Day with lots of BBQ!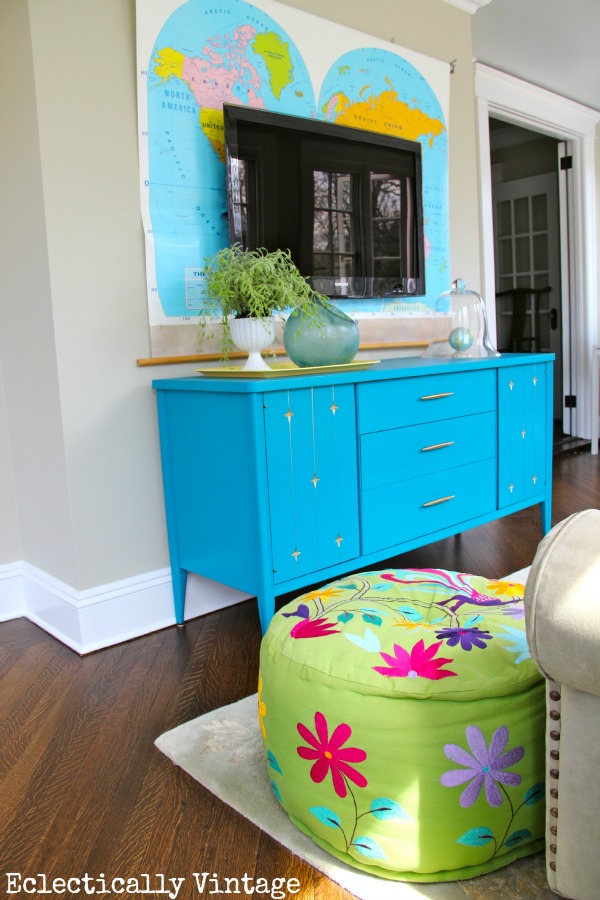 Let's face it, tv's are ugly.
Big black holes on the wall staring at us, judging us (ok, maybe I'm imagining that part).
Here's a great way to draw attention away from that black hole.
Use any paper, book pages, posters, art or even an old school map like I did.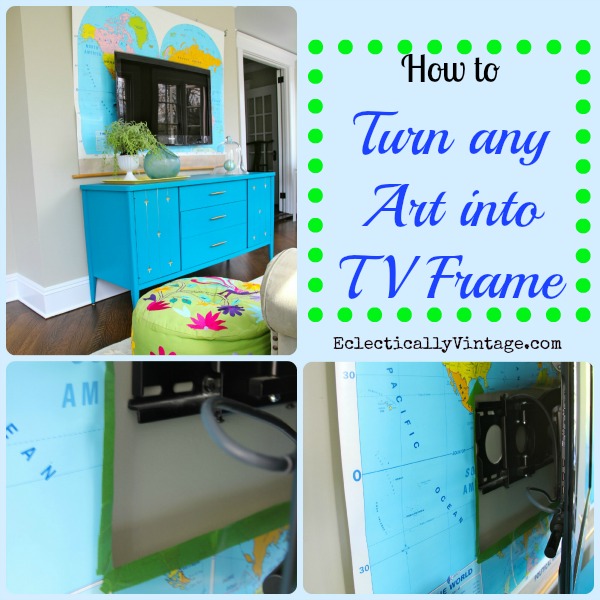 How to Turn any Art into a TV Frame
1) Find a great piece of art, poster, an old map. If you don't have something big enough, try mod podging a bunch of vintage music sheets, book pages, posters, photographs (whatever you love) onto a a few poster boards stapled together – or directly onto the wall!
2) Measure the tv and subtract 4 inches from each side.  (Example:  if your tv measures 36″ wide x 24″ high, your working measurement would be 28″ x 16″).
3) Find the horizontal center of your art and then decide where you want the vertical center to be then and cut a hole in the area you want the tv to cover (my map isn't centered vertically since I needed more space above the tv than below).
4) Draw a rectangle of the tv onto the back of the art with the working measurements you came up with in Step 2.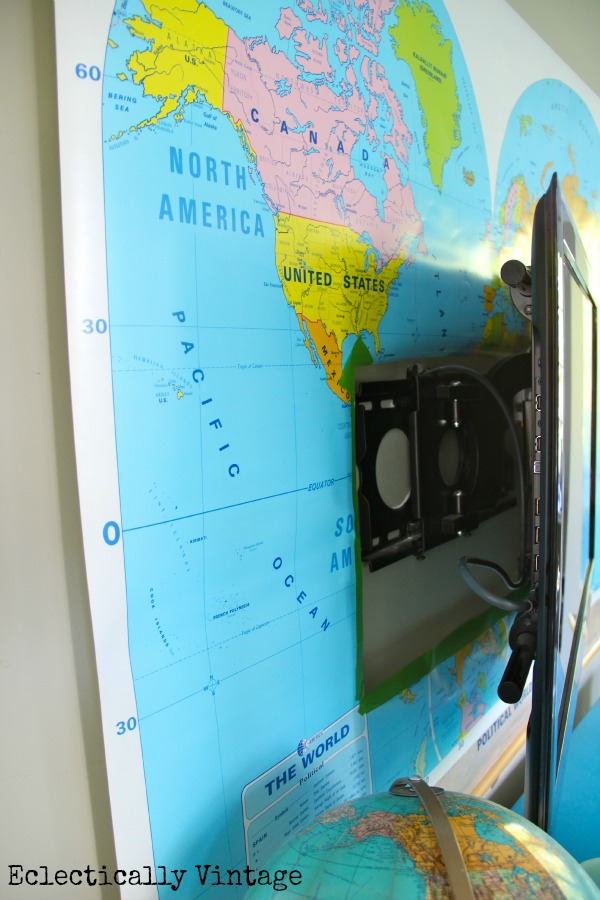 5) Cut into the art by punching the sharp point of a scissors through the rectangle shape you drew on the back of the art.
6) Wrap painters tape around the edges you just cut so the art doesn't rip when you hang it.
7) Hang your art behind the tv then hang the tv back up.
Note: I had to remove the tv from the wall to hang the map.  Be careful and get help since the tv is very heavy!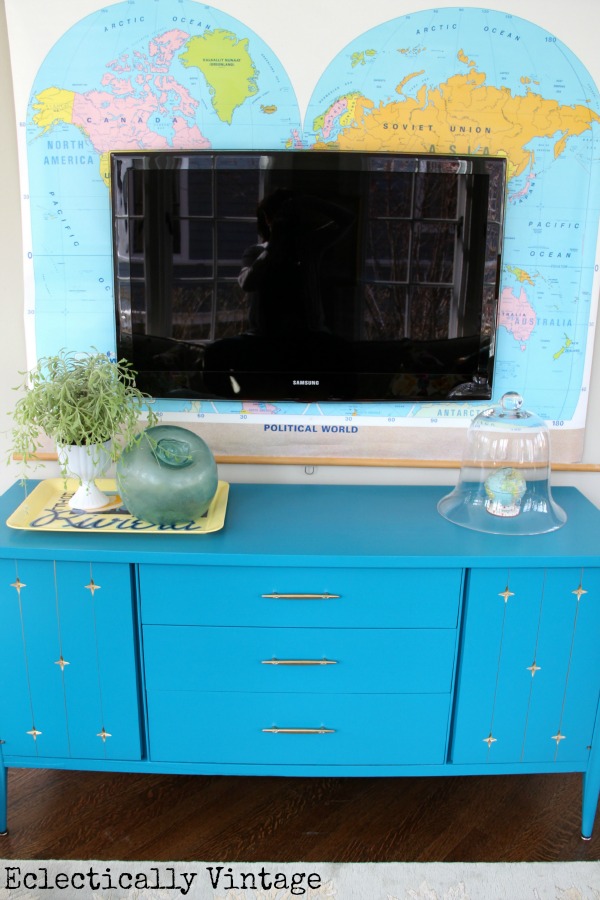 No more staring into a big black hole!
Have you seen how I turned my estate sale find into my new blue media cabinet!
Sharing Here:
Between Naps on the Porch, Savvy Southern Style