FREE Vintage Theatre Seats!
So into my car I hopped to take the 1/2 hour drive to find them cast off behind a building.
The sun was shining, my sunroof was open, the tunes were blaring and I was picturing the perfect place to put those theatre seats.
Until reality struck.
Flimsy metal, blonde wood, a "made in China" sticker stuck to the bottom of one, and the kicker …
someone had beaten me to the punch and pried off the only cool thing about the seats – the metal numbers!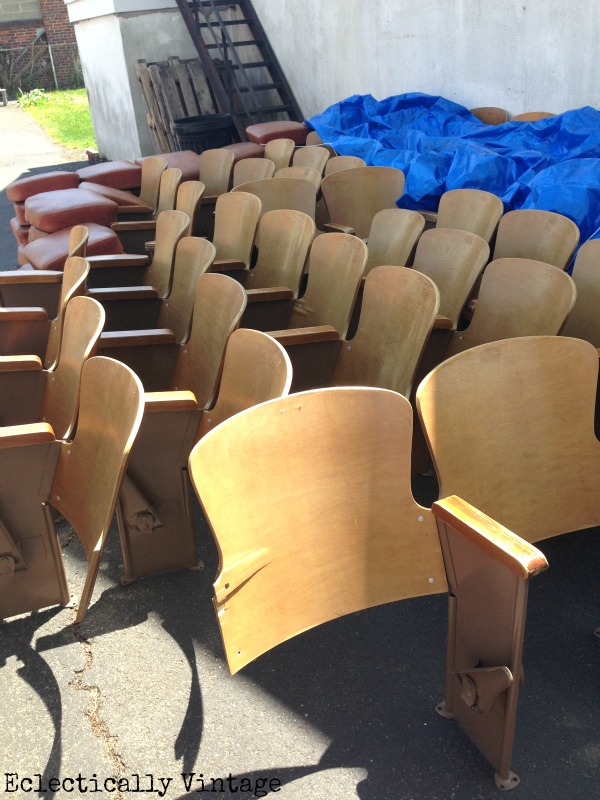 Back into my car I hopped.
Sad, wishing I had rushed there sooner, and annoyed that my car was empty and the theatre seats of my dreams were left behind like a scary movie.
Do you have a "one that got away" story?
Check out all my other cool finds here.
And don't worry – I had a fabulous FREE find this week – will share soon!