How could I say no?
It seemed more like an order.
$5 – Take it Now!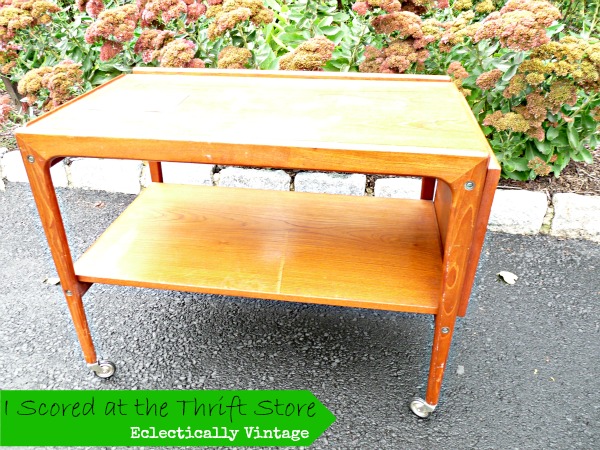 In red marker too.
Those thrift shop ladies meant business.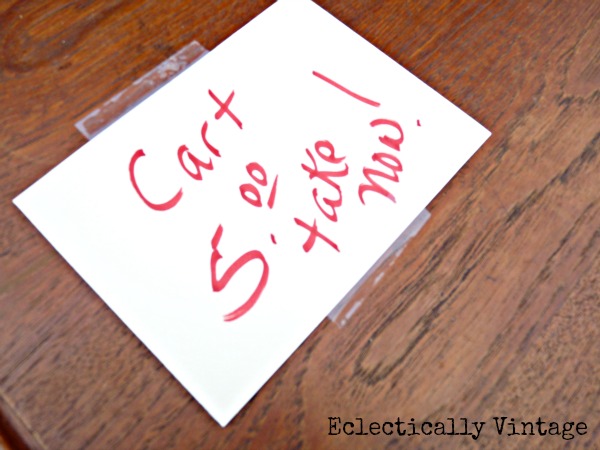 A teak mid century Danish Modern bar cart on casters – made in Denmark stamped on the bottom!
They are selling on Ebay for $350 and up!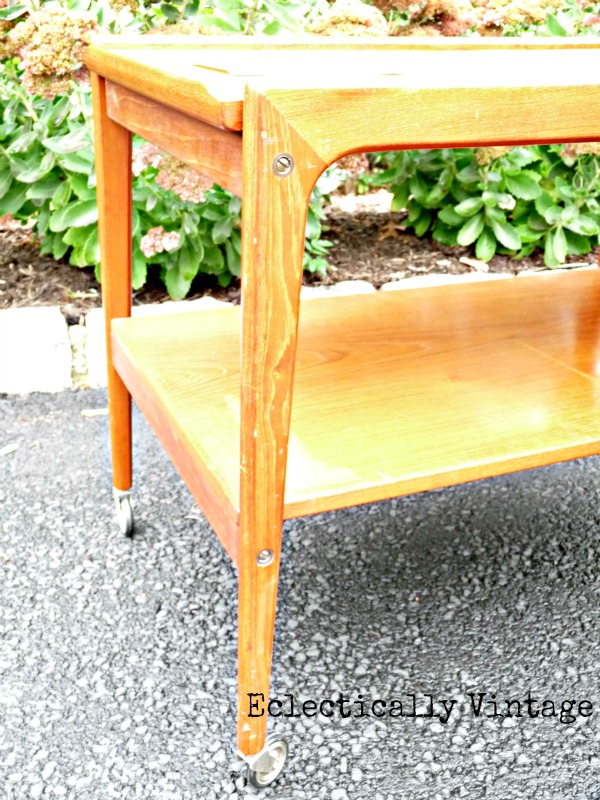 So even though I technically saved $345, my hubs still rolled his eyes as I rolled it into the house.
Hey, who am I to say no to such a demand – in red marker?
Check out all the finds that I've been Scoring at the Thrift Store til the cows come home!