Spiders, rats and snakes are trapped under glass.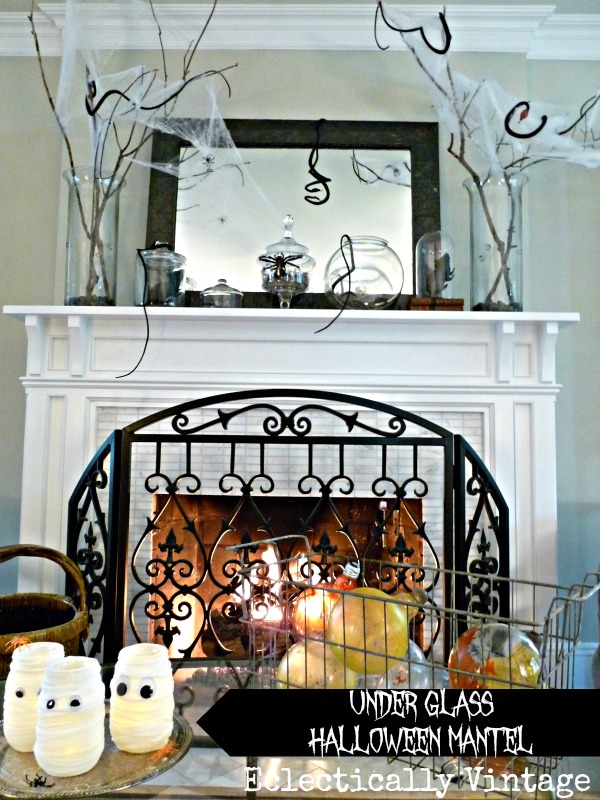 These critters love the warmth of the blazing fire.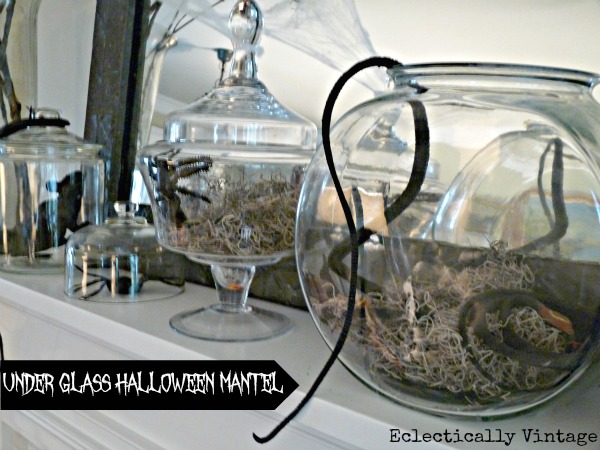 A few have managed to escape their traps …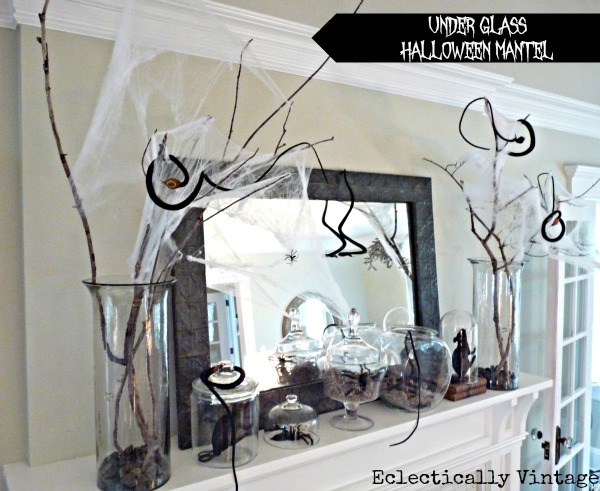 Anyone have anti-venom serum?
Remember my Fall Mantel?  Both mantels share a few things that make it simple to go from Halloween back to fall in a snap.
Want to make your own Mummy Votives – I've really come undone over them.