I Scored at the Thrift Store – I Need a Vintage Glassware Intervention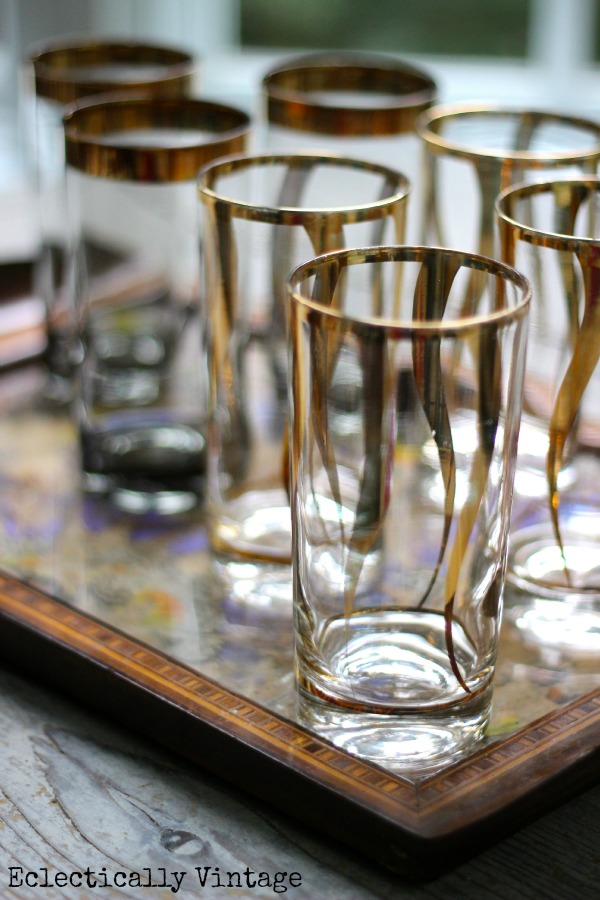 I need help.
I can't pass by a cool set of vintage glassware without scooping it up (case in point – these vintage glasses).
They combine my love of two of my favorite things …
shiny things and cocktails.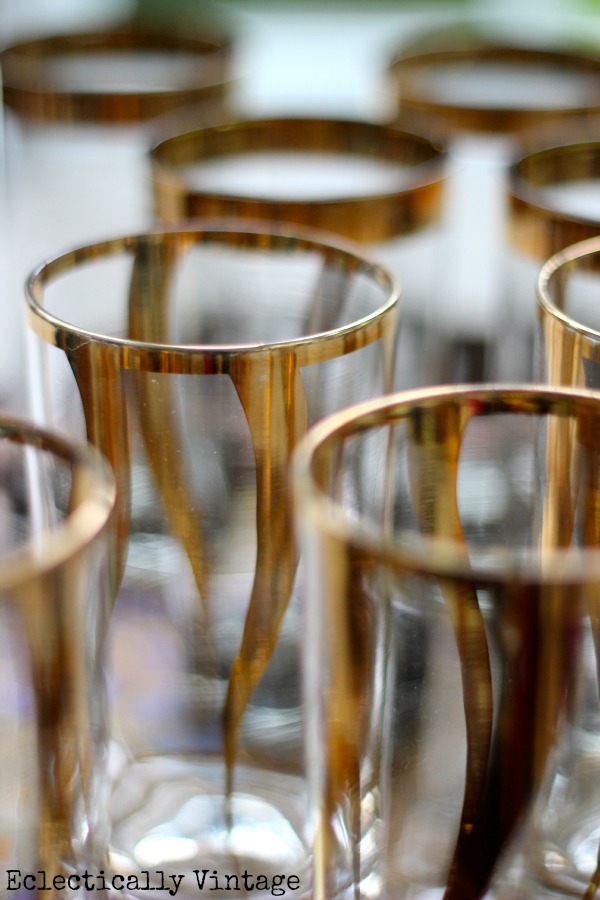 You know a Jersey girl can't pass by anything gold either.
What's a collecting crazy, bling loving, cocktail sipping girl to do?
The only thing possible …
build more cabinets to store them.
Now I'm on the hunt for vintage swizzle sticks.
Mojito anyone?  Oh that reminds me, I need to plant some mint.
See all of my thrift shop finds here.
Is there something you absolutely can't pass by at the thrift shop?
Sharing Here:
Between Naps on the Porch, Savvy Southern Style