I Scored at the Thrift Store – My Lightbulb Moment
I battled the VNA rummage sale again.
Remember what I scored at the last fall VNA sale and the spring VNA sale.
Held twice a year, with about 40 tents with everything from furniture to vintage, boutique clothes to costumes, books to office supplies.
This is not a rummage sale for the faint of heart.
These huge old bulbs really light up my life.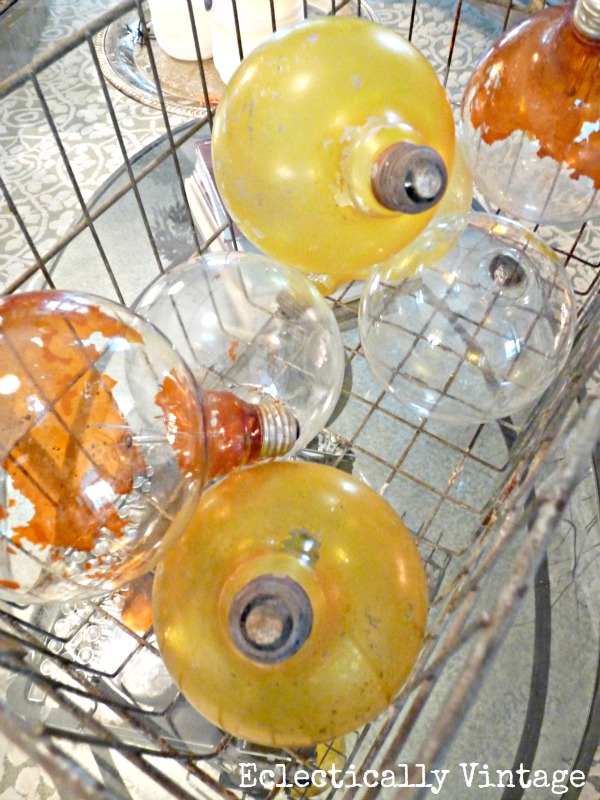 I did score one more find that I'll share next week (hint:  it was once part of a living, breathing animal)!
Check out all of my I Scored at the Thrift Store finds!
P.S. I was going to share the lyrics of that oldie but goodie You Light Up My Life but I thought I'd spare you this one time from my love of cheesy songs.
I'm over at Kim's today sharing My Favorite Room if you'd like to stop by.
Sharing Here:
Savvy Southern Style, Funky Junk Interiors, DIY Showoff