Doctor, Doctor give me the news, I've got an old fashioned case of …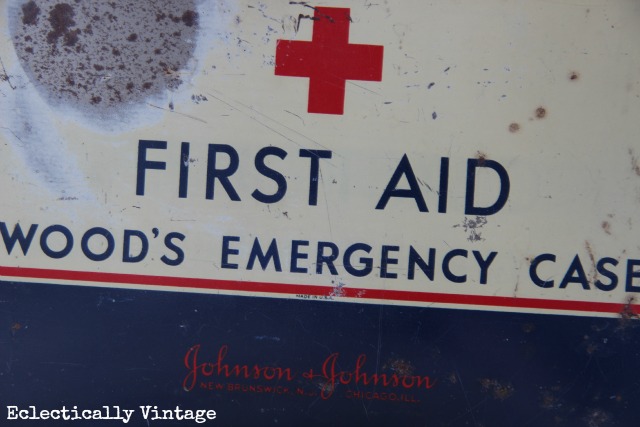 Wound – pour powdered cayenne straight into the wound to stop bleeding.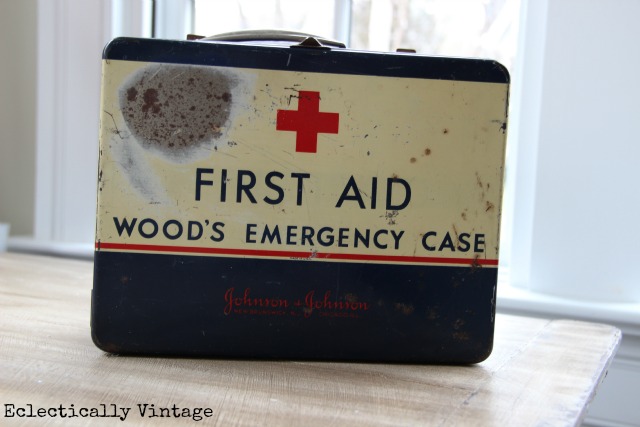 Upset stomach – put ½ teaspoon baking soda in a cup of warm water and drink.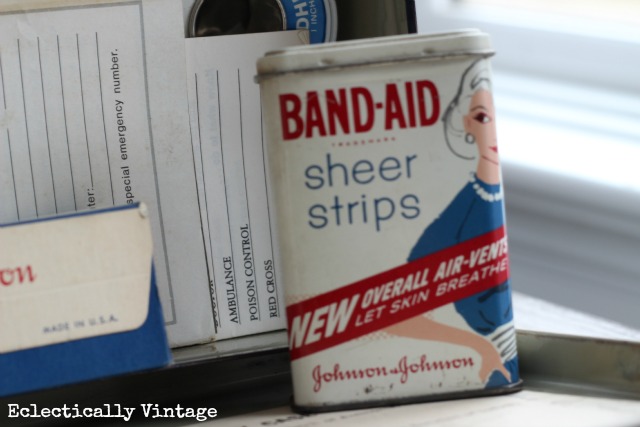 Cough – Mix equal parts oil of peppermint, friars balsam and tincture of red lavender and use drop by drop on a tsp. of sugar to alleviate the condition.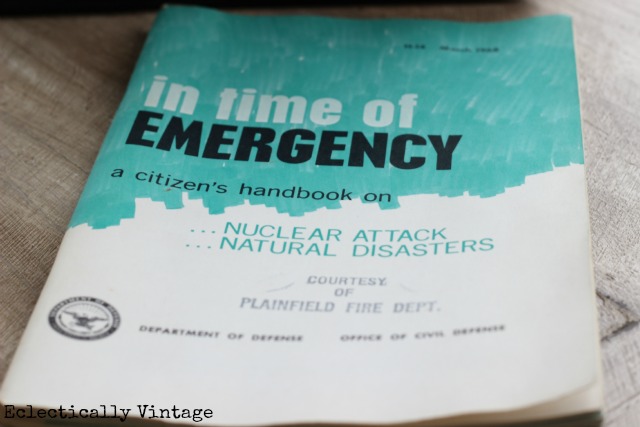 Sunburn – sprinkle area with vinegar.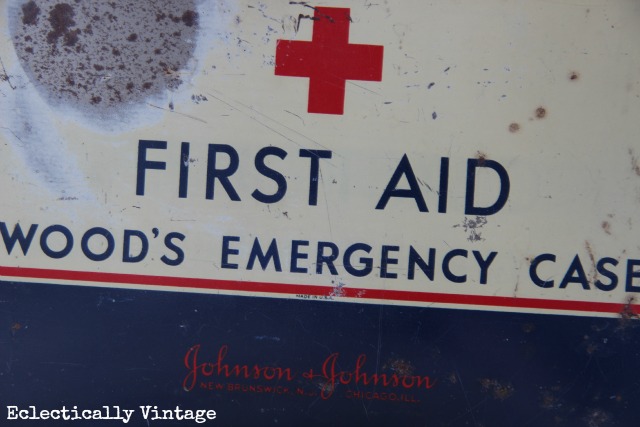 Foreign object in the eye – drop a flax seed into the eye. The particle in the eye will stick to the flax seed and the flax seed is easy to see and remove.
I think I'll just hang my 1940's first aid kit and stick with 21st century cures.
See all of my thrift shop scores.
And since I know this gal is going to beg me for this, I'm putting it out there right now – sorry but no you can't!
Thanks Suzy at Worthing Court for featuring my home today!  Stop by and say hi to my North Carolina friend!
Sharing Here:
The Cottage Market, Savvy Southern Style, Funky Junk Interiors
Knick of Time