My girls love cocktail umbrellas!
They are in heaven if a waiter brings them a fruity drink dressed up with a paper umbrella
(they take after their mom after all)!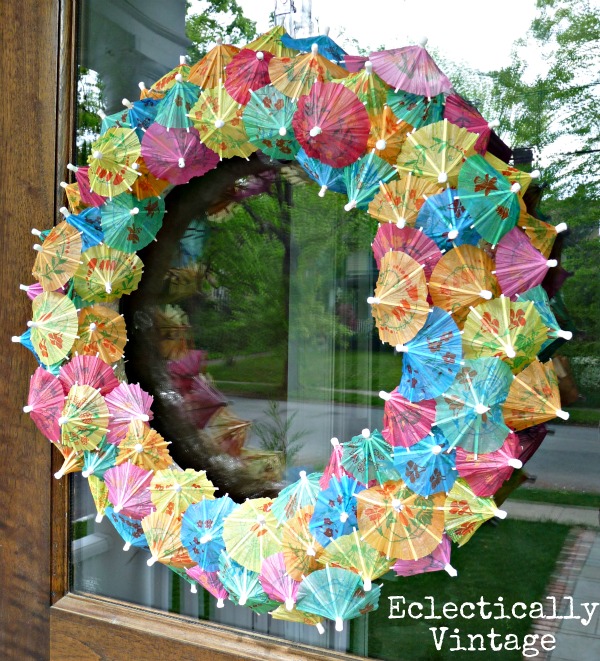 This wreath is the true definition of cinch.
15 minutes (probably because I used the biggest wreath form known to man) was all it took.
Bonus – it only cost $2!
Yes, you read that right – $2!
I found my supplies at my home away from home …
the thrift shop – for $1 each!
Here's my "It's S
uch a Cinch,
You Don't Even Need a Tutorial Tutorial!
1) Buy wreath form and paper cocktail umbrellas (box of 144)
(if you're not lucky enough to score these at the thrift shop, check out the party supply stores).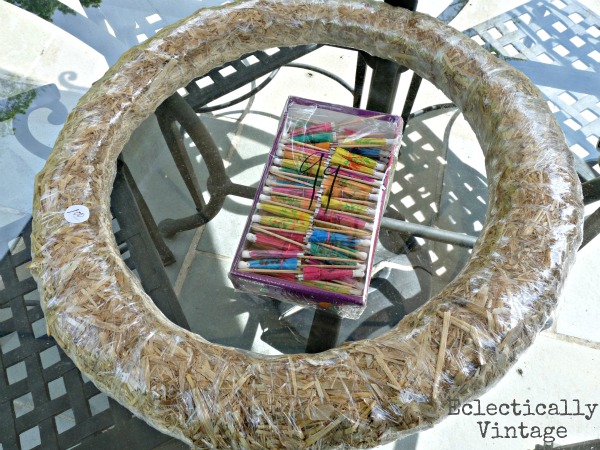 2) Stick paper cocktail umbrellas into wreath form
(stick with me here – I don't want to lose you because of the difficulty level).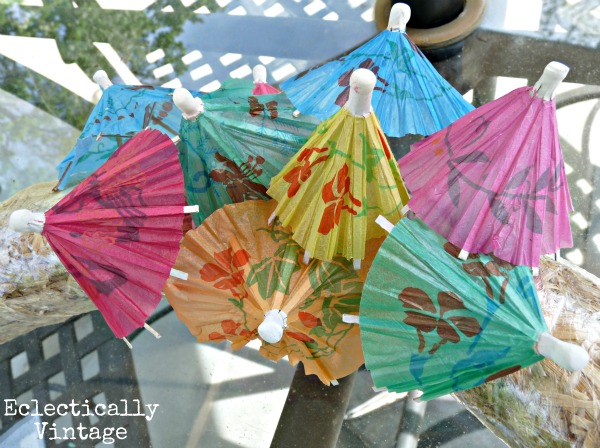 3) Stand back and admire your wreath!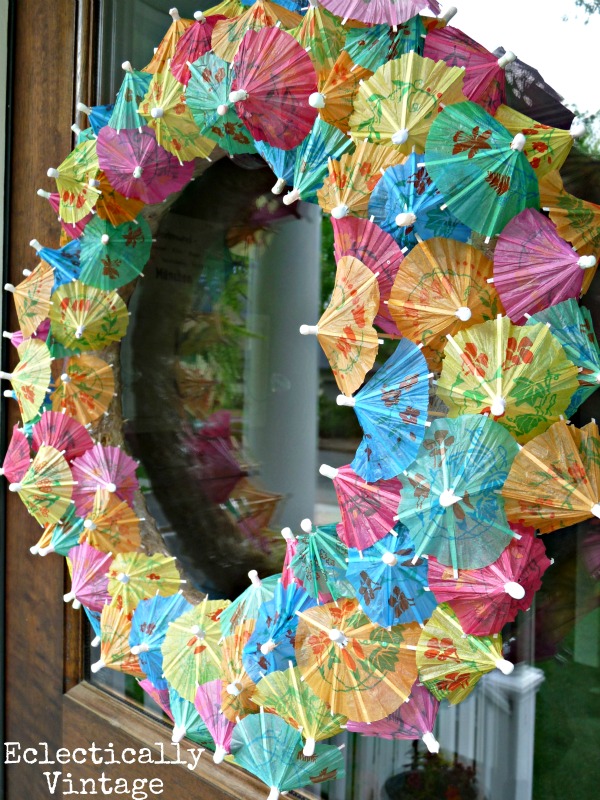 Optional:
4) Sip a cocktail with a paper umbrella in it while admiring your wreath.
Because after all, isn't life more fun when it doesn't take endless steps to complete something!
Go check out what my 4 Cinchy pals are up to.
Have something Cinchy to share, send me a link in the comments section.