Kelly's Kitchen – Better with Bacon Brussels Sprouts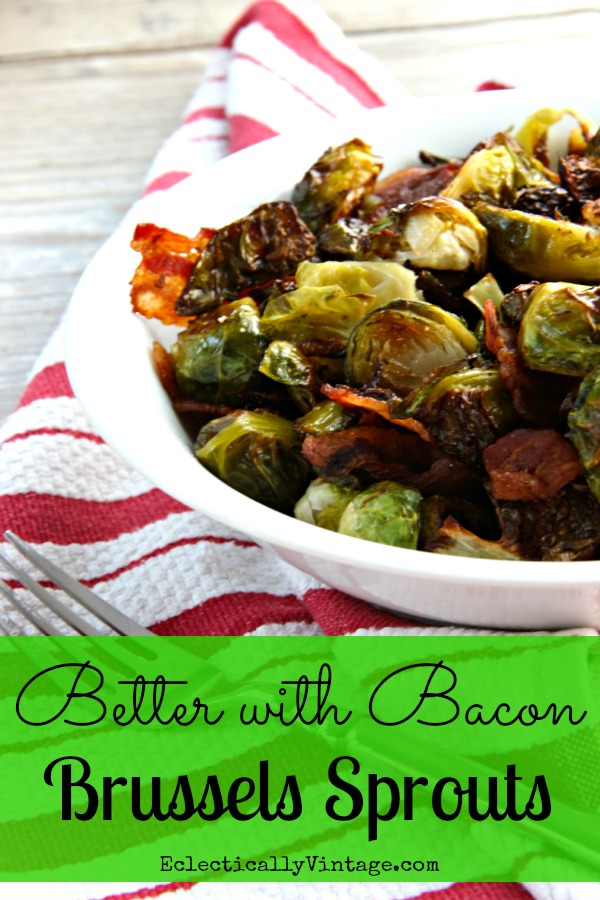 I love to cook (when I'm in the mood)!
Simple food.
Tasty food.
Things that doesn't require 25 steps and never before heard of ingredients.
This may sound weird …
but I love these brussels sprouts as a snack.   They are also the perfect side dish for steak, pork or chicken.
They fill me up and doesn't everything taste better with bacon?
No carbs, tastes great, baked with a few simple ingredients – what's better than that?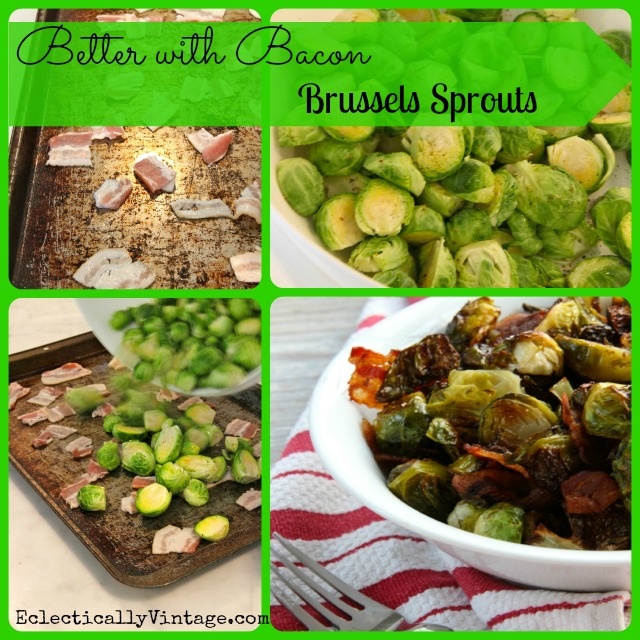 Better with Bacon Brussels Sprouts
Ingredients
2 Pints Fresh Brussels Sprouts
5 Slices Bacon
2 tbsp Olive Oil
Fine Sea Salt
Freshly Ground Pepper
Instructions
Preheat oven to 400 degrees
Cut bacon into bite size pieces and place on baking sheet
Cut stems off of brussels sprouts and discard then cut sprouts in half (discard tough outer leaves)
In a bowl, pour 2 tablespoons olive oil, a generous amount of sea salt and freshly ground black pepper over sprouts
Pour seasoned brussels sprouts onto bacon lined cookie sheet
Roast for 10 minutes, flip sprouts and bacon, then roast for another 10 minutes
https://www.kellyelko.com/kellys-kitchen-better-with-bacon-brussels-sprouts/
Do you have any weird snacking habits?
Check out more of my recipes here.