My Foyer's Rocking, Please Come Knocking! – The Reveal
Yes, my foyer is rocking …
hope you'll come a knocking!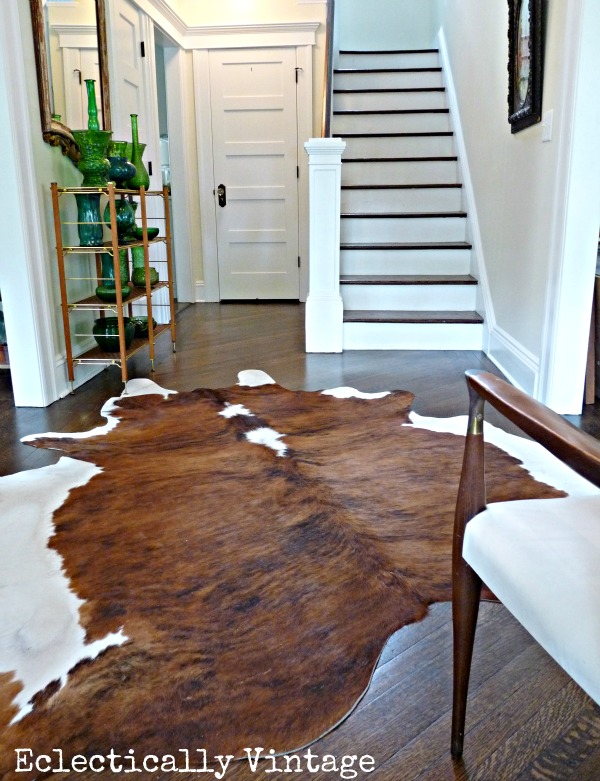 Brace yourself for the before!!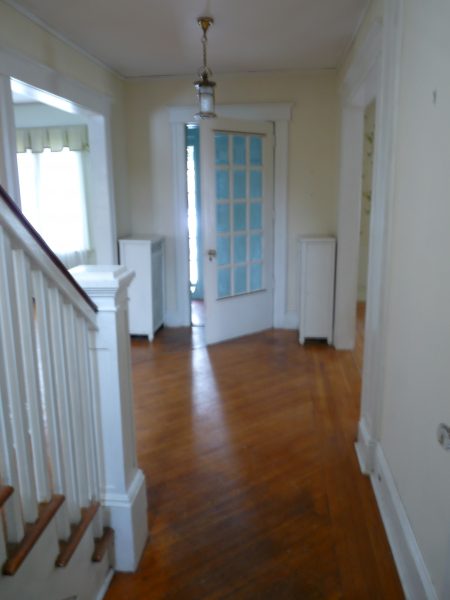 My little $50 Danish modern chair made my heart beat faster
when I spotted it at my neighbor Patty's yearly antique sale.
This gal shops flea markets and estate sales til she drops, stores it all in her fabulous barn
(it's okay to have feelings of jealously now) then throws a wine infused party
where perfectly coiffed ladies scoop up her finds like it's a 90% off sale at Neiman's!
And who could forget the sad state of
my silhouettes
when I found them?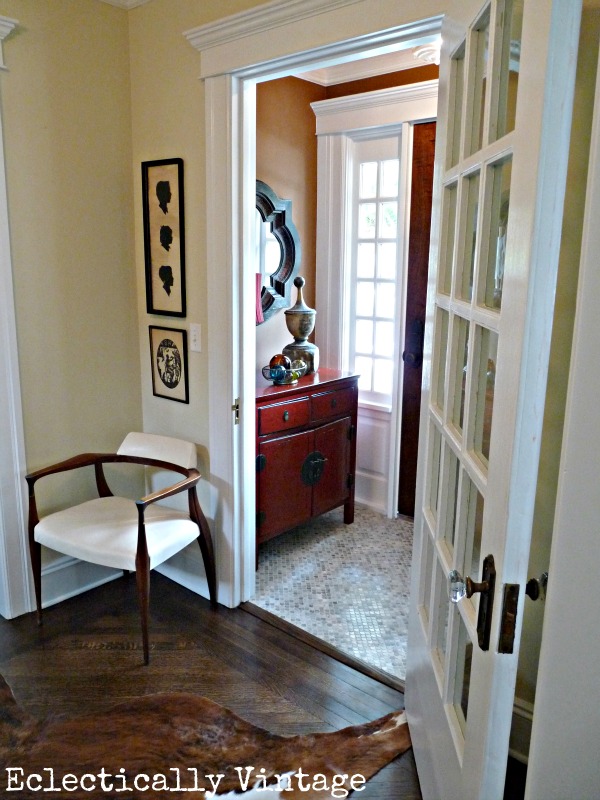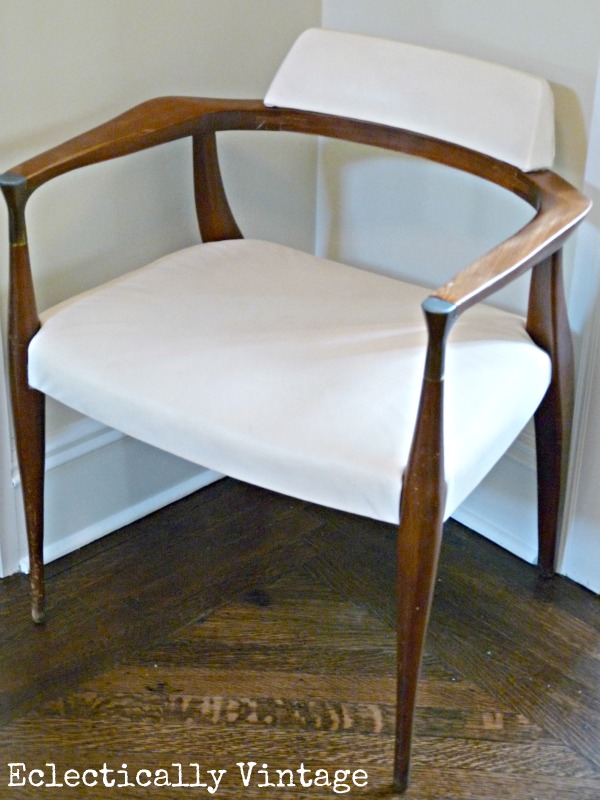 Gotta love estate sales.
Where else would I meet the cutest 95 year old man (can you say hoarder)
who was (with nudging from his daughter) selling off some of his stash.
I scooped up this skinny woven wood console …
and my 95 year old BFF even threw in an alarm that will wake the dead if someone tries to break into my hotel room!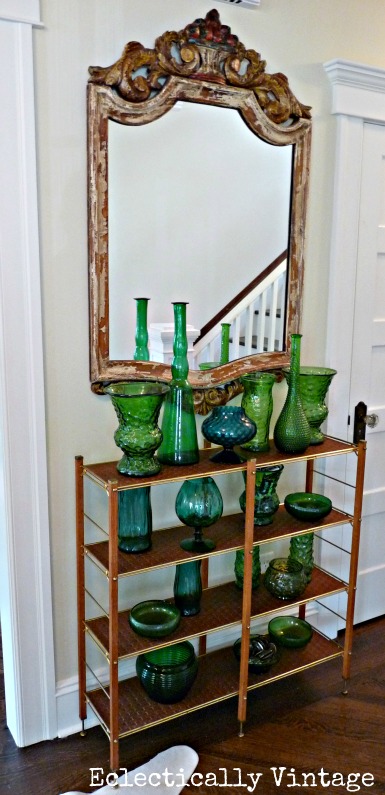 My vintage green glass collection is happy at last.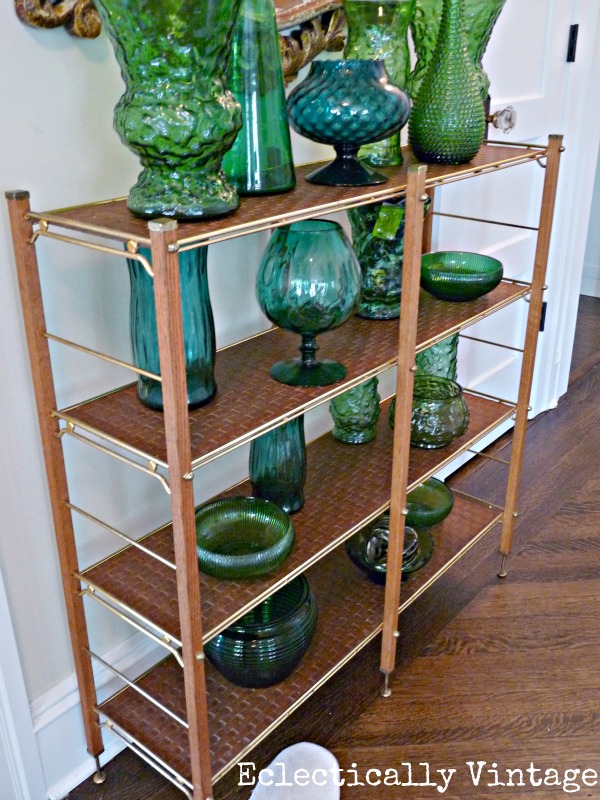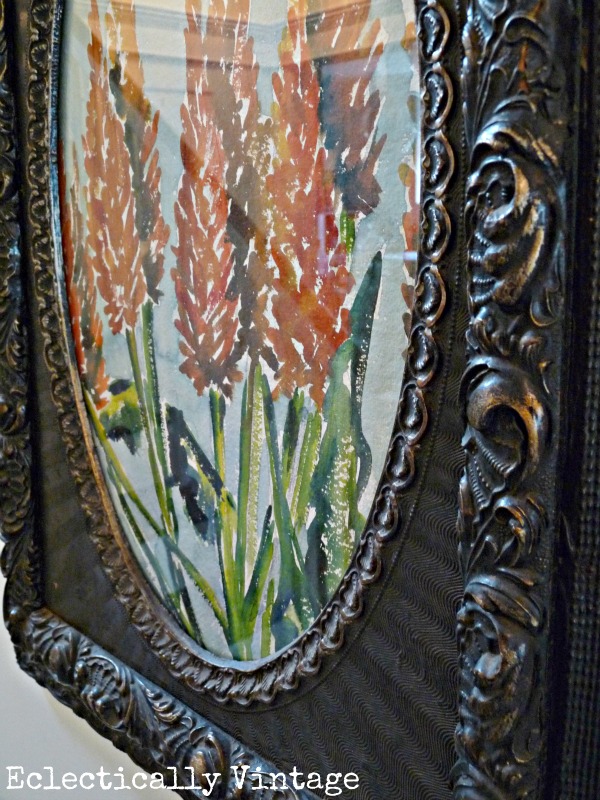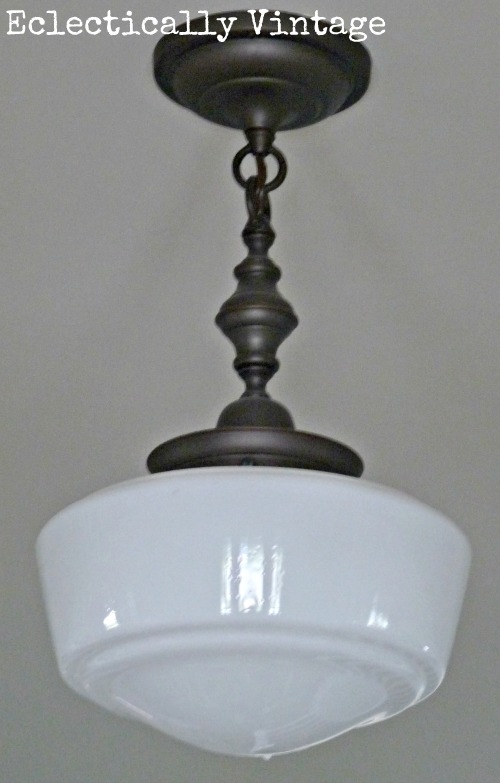 A peek into My Dining Room, have you seen it?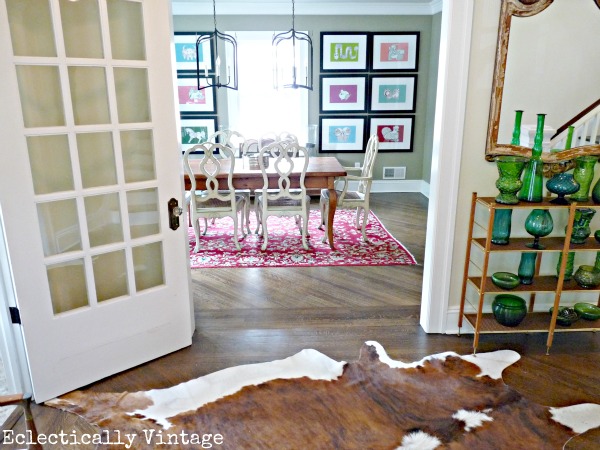 So remember,
don't be frightened by a little rocking …
please come knocking!
I'll even hand you a cocktail when you walk through the door.
Want to see my Whole House Tour?