My Seven Christmas Trees!
I'm torn.
Every year, we put up our green Christmas tree and decorate it with family ornaments.
It's tradition.
My girls argue over who gets to put the angel on top (this year my daughter insisted we switch to a star).
So here's my traditional Christmas tree – with a touch of quirkiness thrown in for good measure.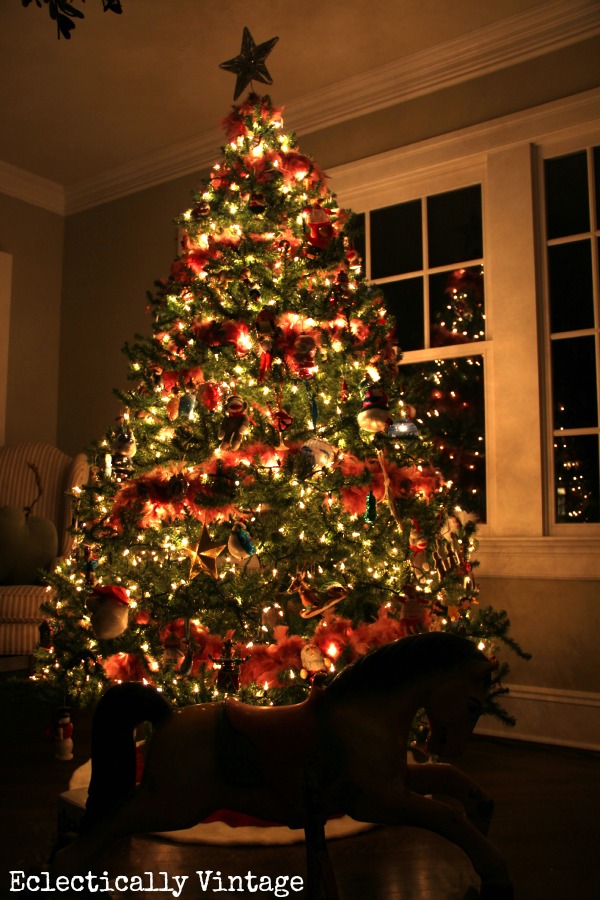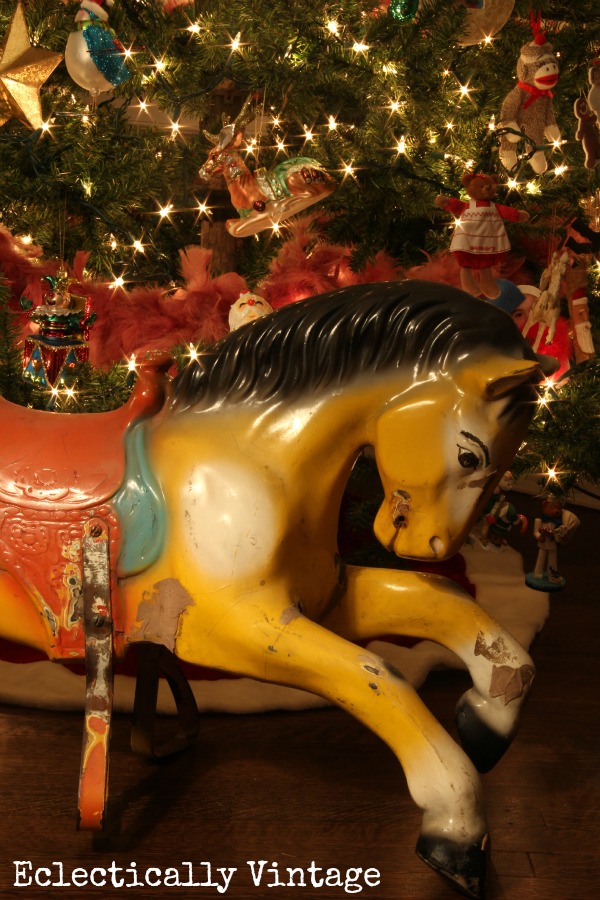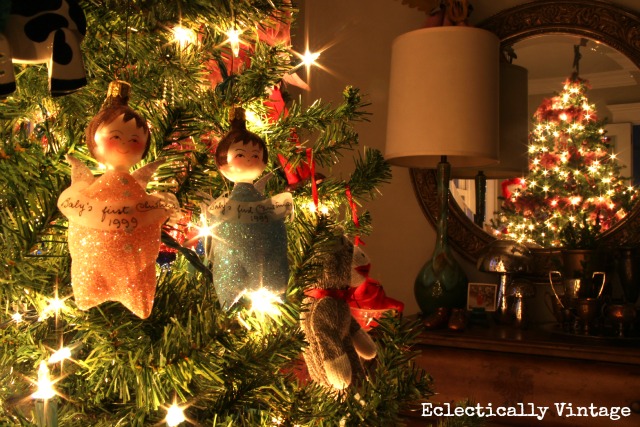 Who says feather boas are just for burlesque dancers?
Even a tree needs a little pizazz.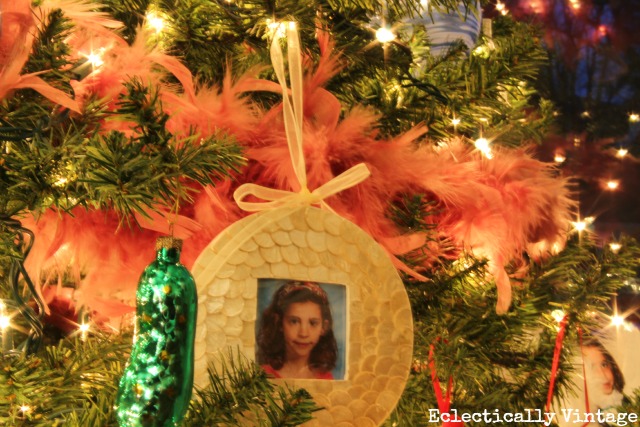 With the traditional tree all decked out, it's time to mix things up a bit.
They're quirky.
They're fun.
From my ladder tree …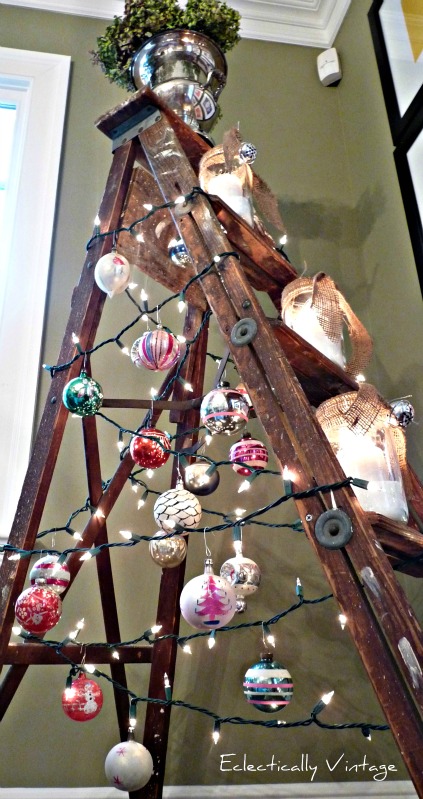 with snowy mason jar candles marching up the steps …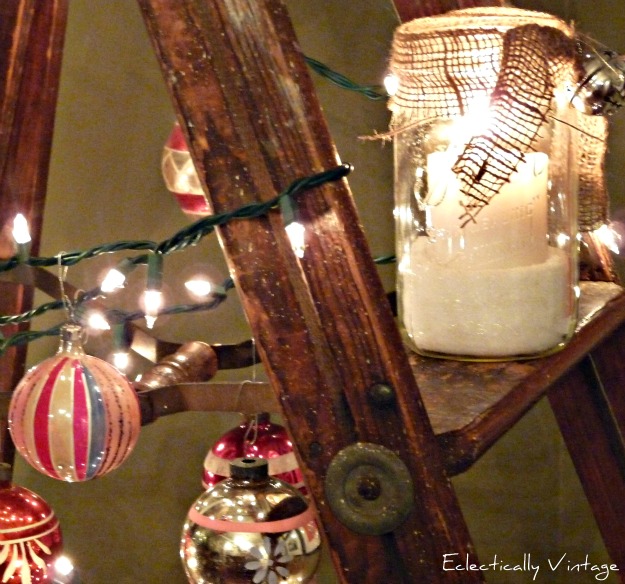 to my Christmas tree stand Christmas tree …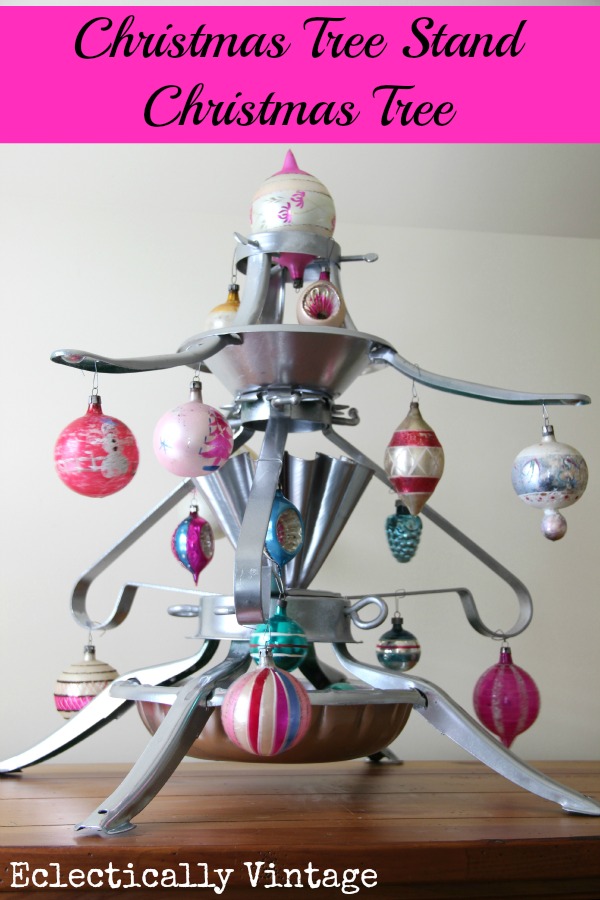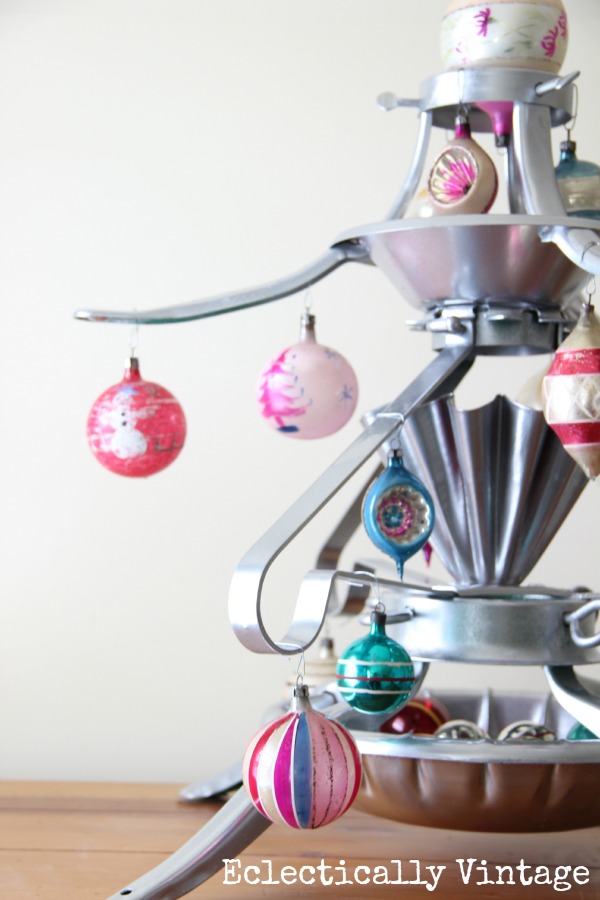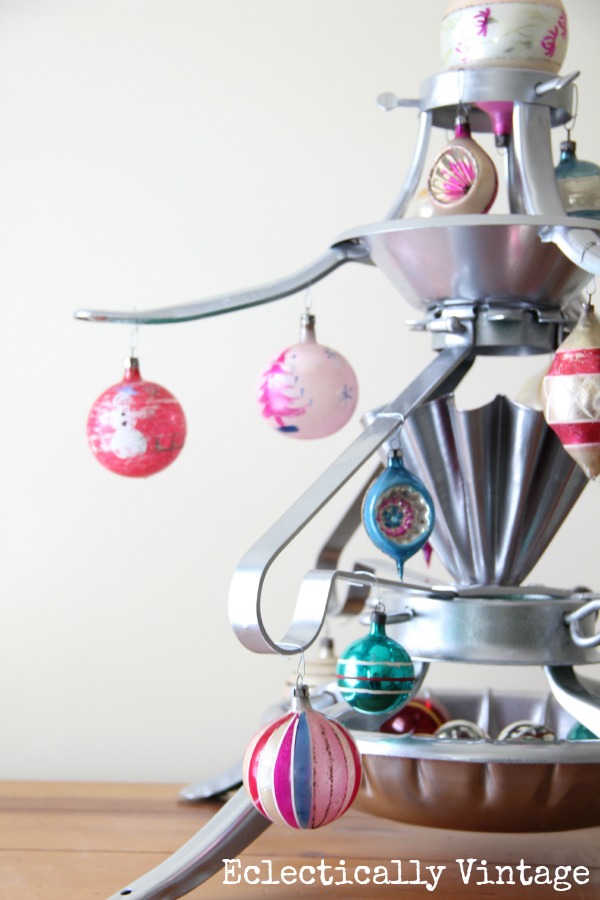 to my kitchen mason jar tree in shades of white …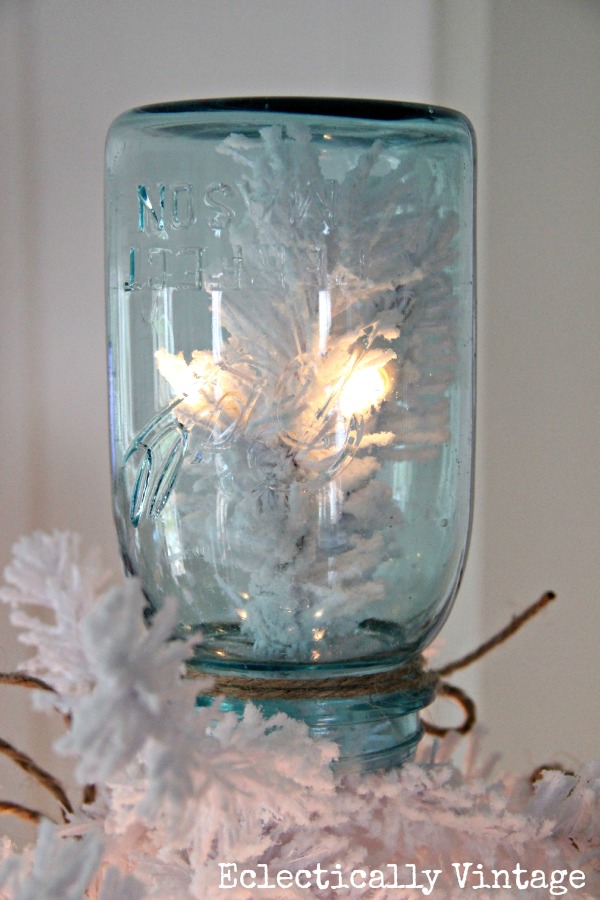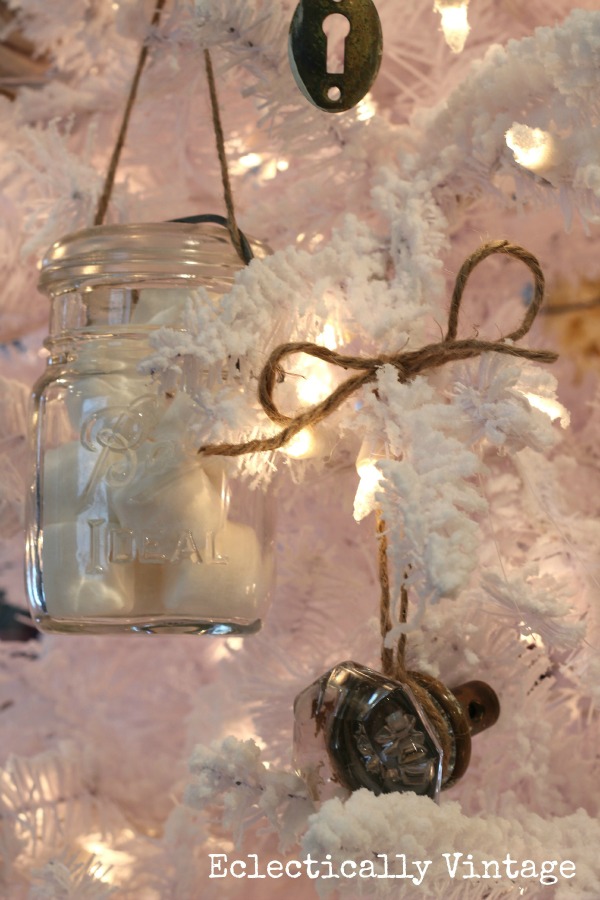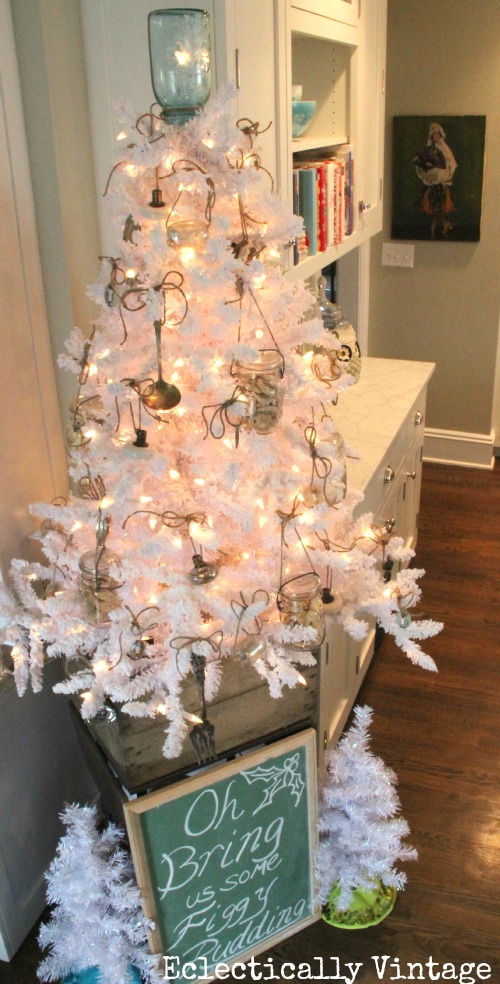 to feather trees decked out in vintage mini ornaments …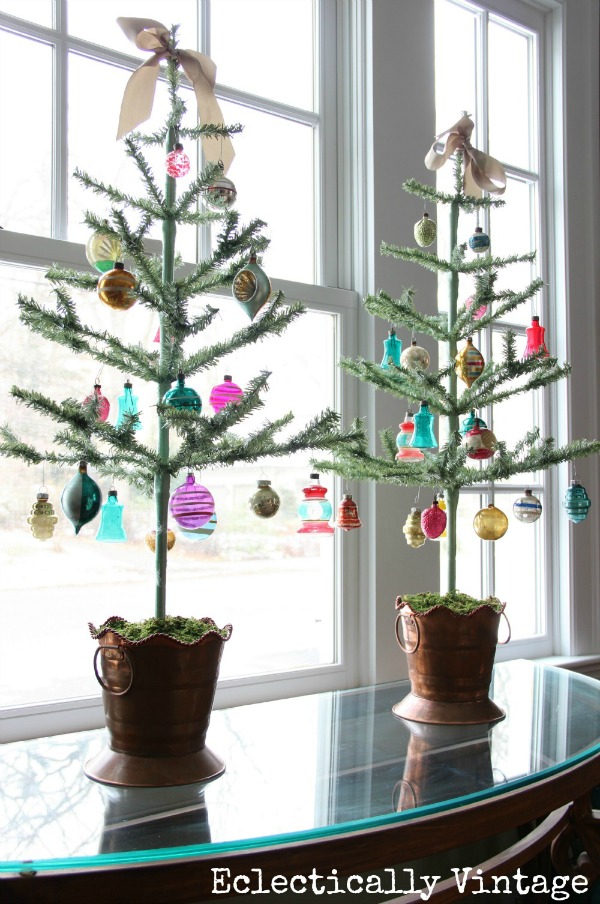 to a castoff store display holding more Shiny Brites.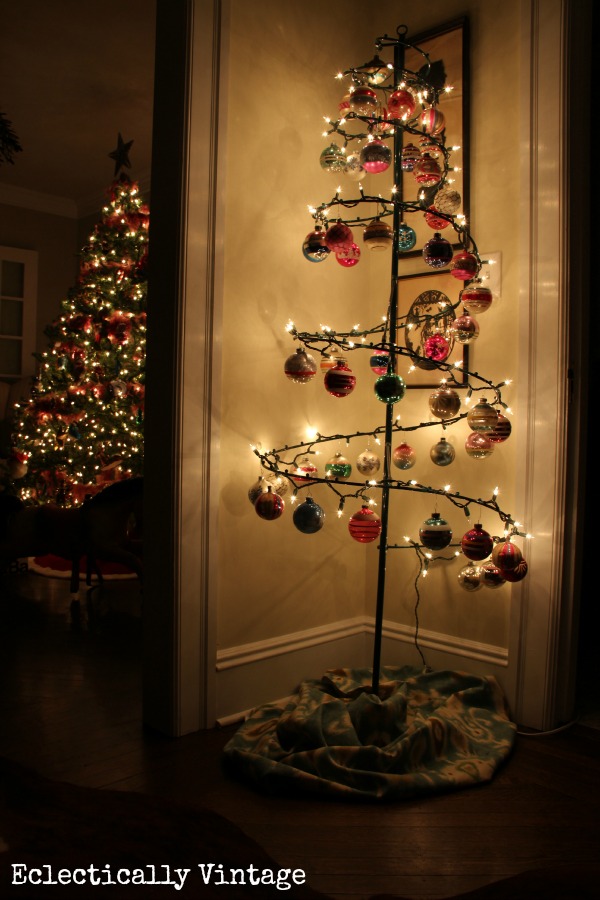 Hey, there's nothing wrong with starting a new tree tradition all your own.
Or you could check out my Holiday Open House Tour.
Hop over to the FOLK Magazine Blog where I'm sharing even more unique trees.
Sharing Here:
DIY Showoff, No Minimalist Here, French Country Cottage
The Charm of Home, Common Ground, Funky Junk Interiors