Simple Halloween Banner (and Free Printable)
Halloween Banner …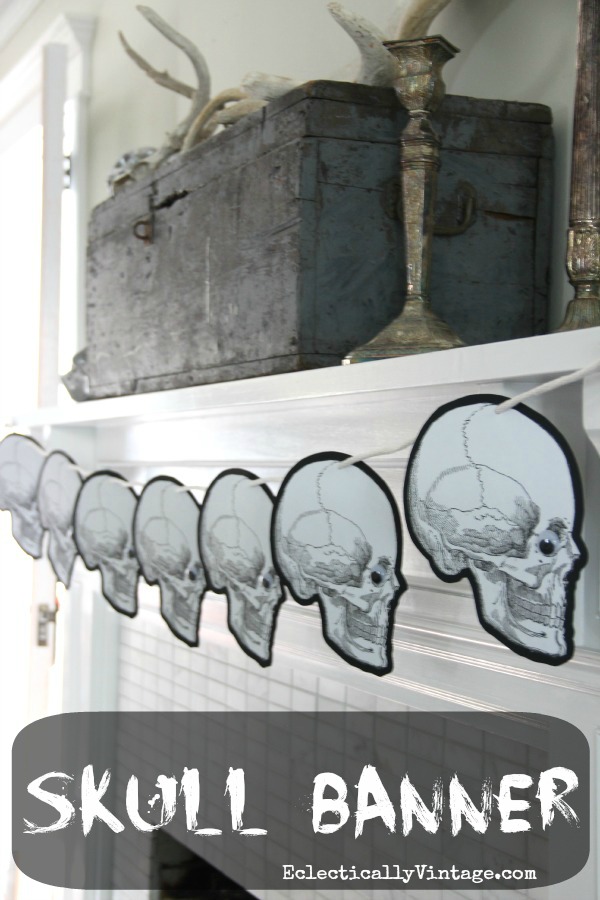 They're creepy and they're kooky,
mysterious and spooky,
they're altogether ooky,
Kelly's Halloween banner!
Thrilled to be sharing my creativity at The Graphics Fairy every month!
Stop by Karen's to see how I made this Halloween Skull Banner – and for the FREE printable …
it's so simple and will scare the bejeebers out of anyone who enters!