FREE!
Music to my ears.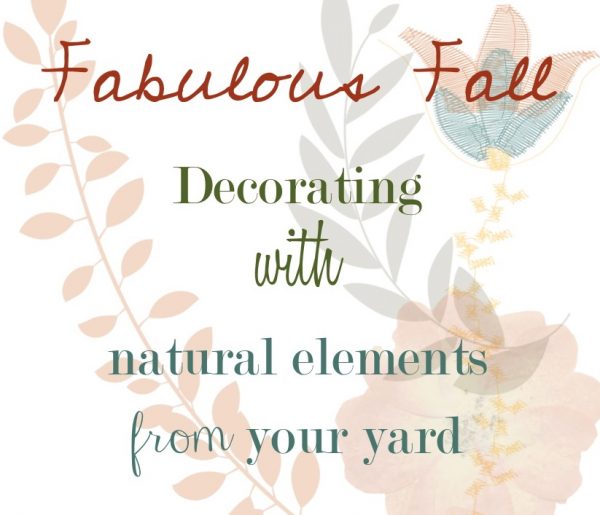 Thanks Mother Nature for the supplies to deck my home for fall.
The next time you're out for a walk, start looking at branches, pinecones, rocks and acorns in a new light and you just might be amazed at what you can create.
Make an Acorn Vase
Supplies:  acorns, plastic container, hot glue gun, brown spray paint or craft paint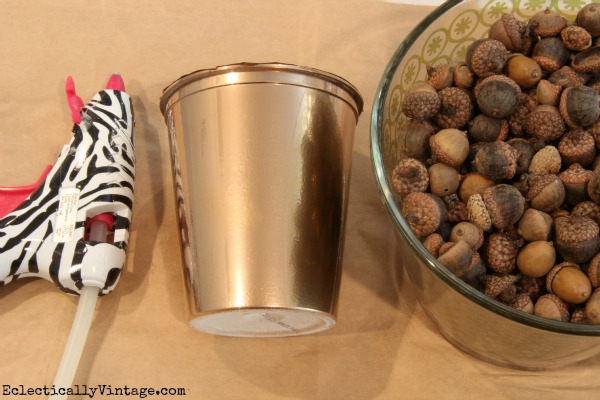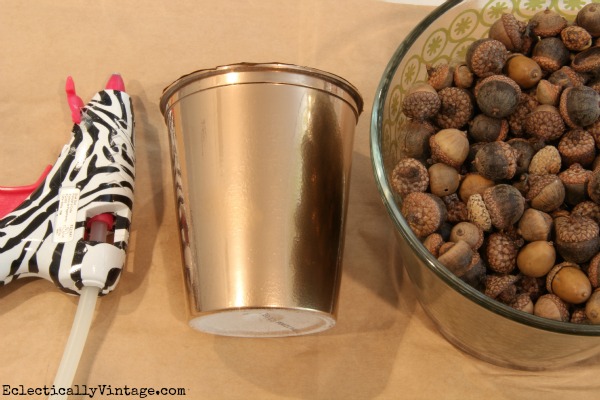 1) Take advantage of child labor and send your kids into the yard to collect acorns (or just gather them yourself).
2) Heat the acorns to kill any bugs hiding inside.  I know, gross but true (I saw a few little white wriggling guys among my acorns).  Sort through your stash and throw away any acorns with holes or rot then line an old cookie sheet with tinfoil, pour the acorns onto the sheet, put in the oven for two hours at 200 degrees (shake the pan every 1/2 hour or so to prevent burning).  Let them cool on the pan overnight or until completely cool.
3) Paint a clean plastic container with brown spray paint and let dry (I used metallic copper because that's what I had on hand).
4) Start hot gluing acorns onto the container beginning at the bottom  and working your way around.  Start a new row above and keep going until the container is covered.  Now you can go back in with smaller acorns and layer them over bare areas.
Note:  Make sure none of the acorns go below the bottom of the container or it will not stand upright.  If any caps are missing, simply hot glue them onto the acorn (or just use without the caps).
5) Add your favorite flower (I cut some sedums), set on your windowsill and admire nature's beauty (and your craftiness).
Want more FREE decorating ideas?
I've also blinged out some place card pinecones for the perfect place card holders (now you won't have to worry about Aunt Betty getting into an argument with Uncle Mortimer – just seat them far apart).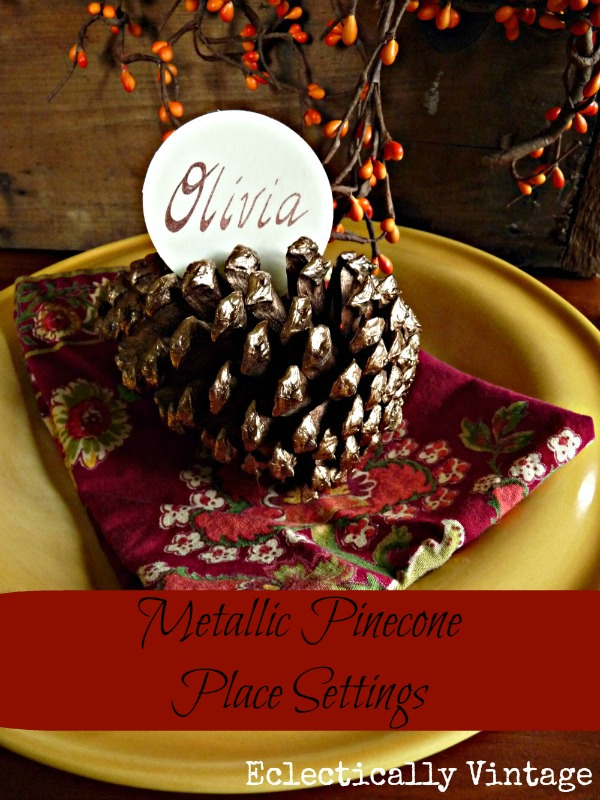 Or you can grab a branch (that just fell on your garage) before you hubby hauls it away.  See more of my fall mantel here.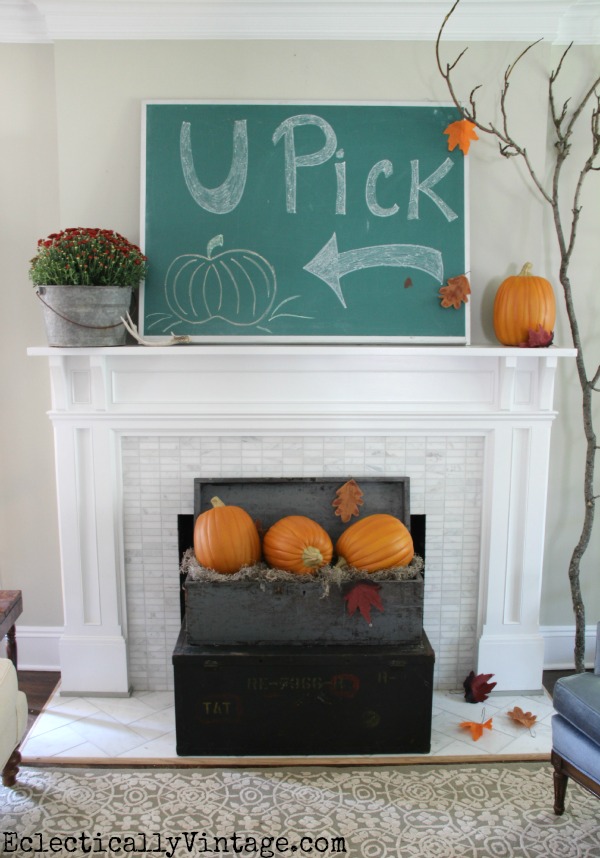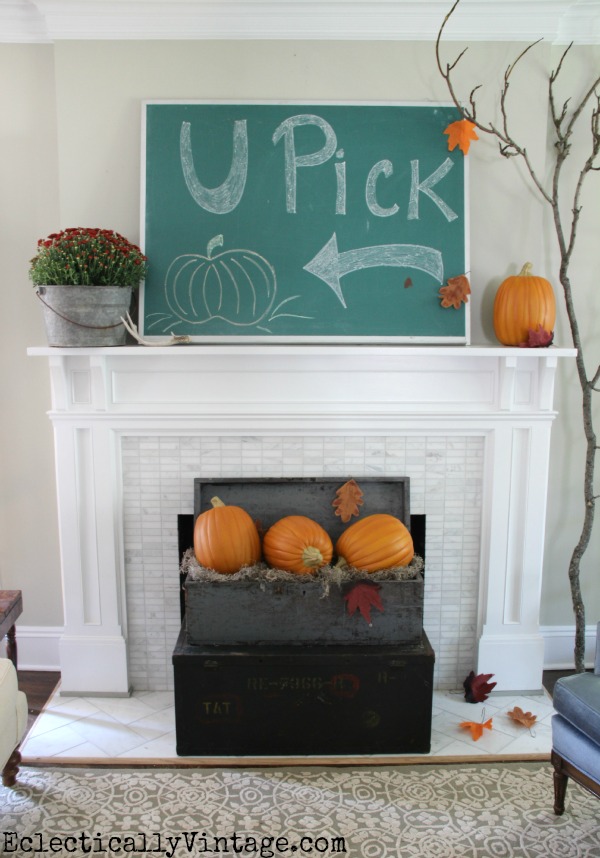 Got fruit trees?  Pick a few apples for instant color to liven up any room.
See my fall house tour filled with more fun decorating ideas.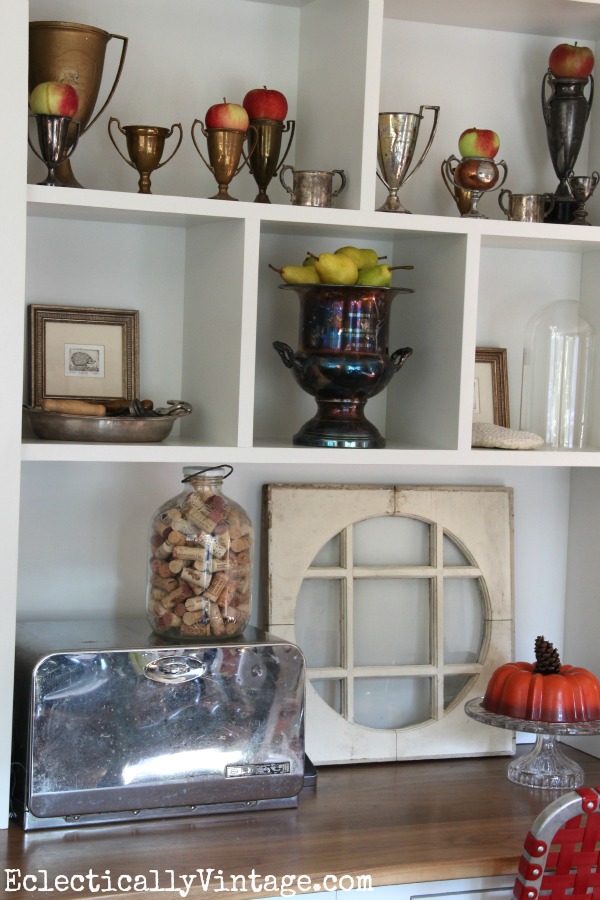 Of course, hydrangeas are near and dear to my heart and can be used fresh or dried.
And don't toss those empty wine bottles either – instant vases.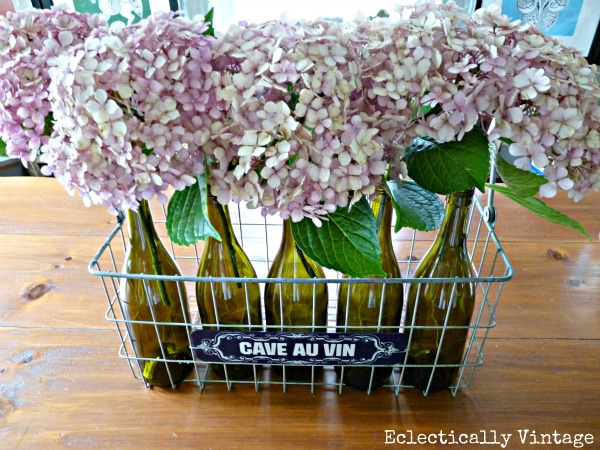 See my simple way to dry hydrangeas so you can enjoy them all year long.
Want some more decorating inspiration from Mother Nature?
Check out what my creative, nature loving friends have come up with.