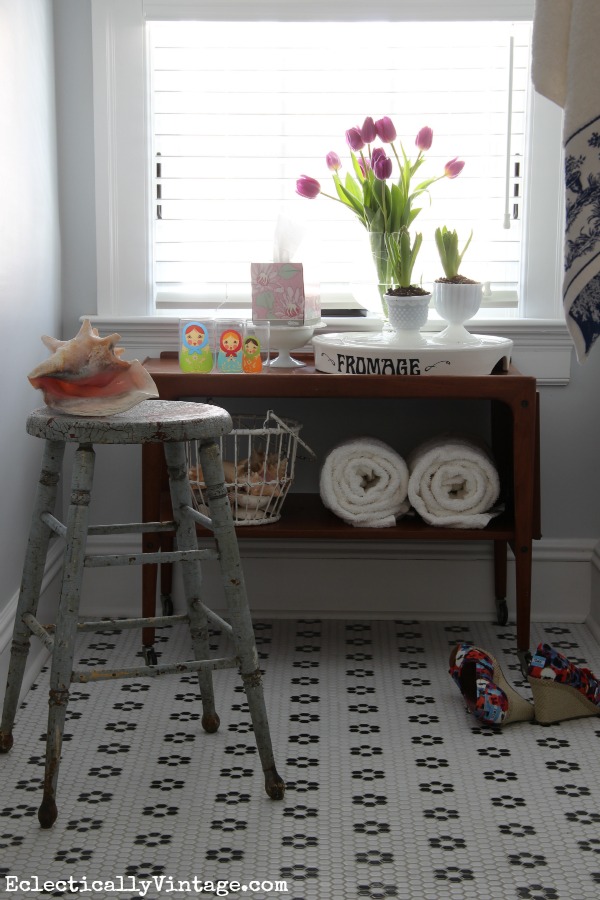 If you peer out the little dormer window of my attic bathroom on this cold March day, you'll see snow piles that I don't think will melt until July!
Inside is another story – I'm bringing in color and style to make me forget about the dreary weather.
For less than the cost of a grande soy latte, we can treat ourselves to pretty little things …
like a handful of tulips or a weathered old wooden stool.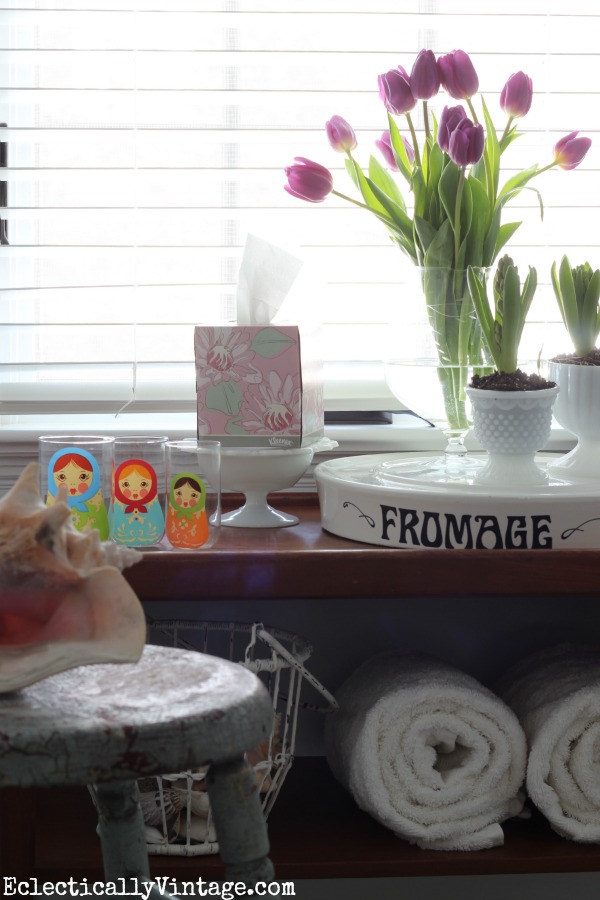 Here's to getting colorful and bringing a little style into our homes.