Our Hangout Room Gets a Makeover … My Search is Over!

Have you ever read the book Flowers in the Attic?
The kids were locked high in grand mom's attic so the mother could party like a childless rockstar.
She also had grandma sprinkle poison on their powdered doughnuts every morning but that's a story for another time.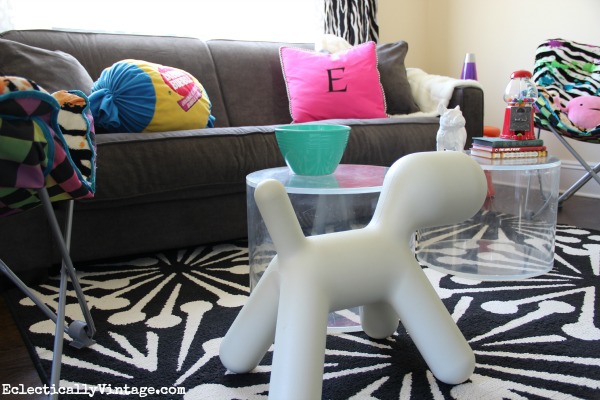 My girls would lock themselves away in their attic hangout room if they could.
Except for one small problem …
it wasn't a comfortable place to hang out …
Until now!
Our new sofa bed from Lamps Plus has changed their Wii playing, sleep over session, TV watching, book reading lives.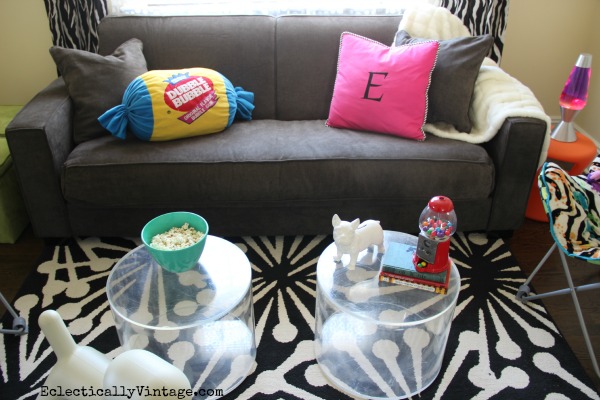 And since I am in the process of turning our guest room into my office, it's also the perfect place for overnight guests.
It's a cinch to fold down and voila …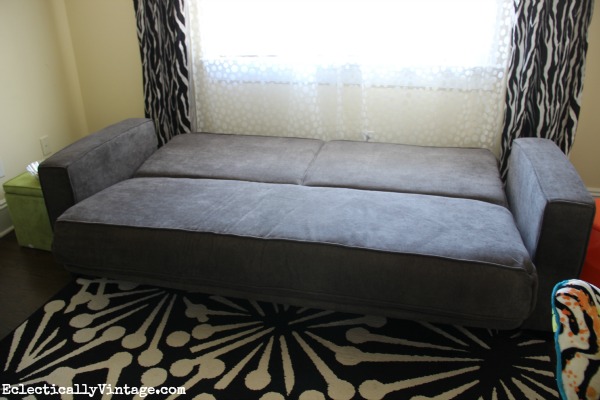 instant full size bed!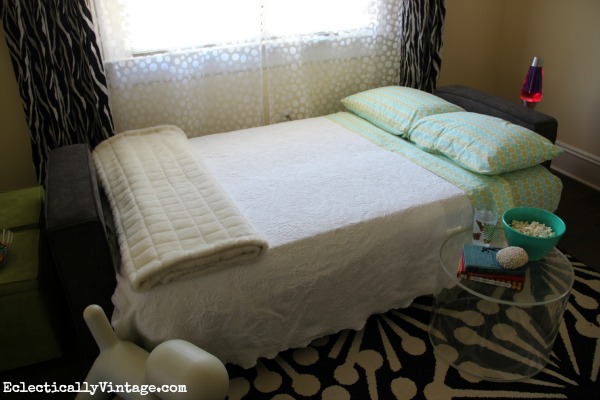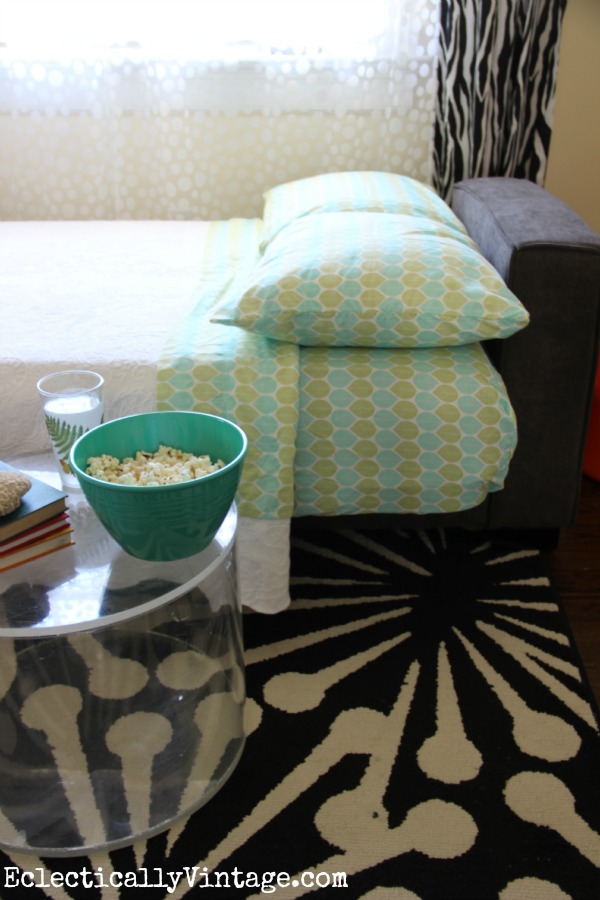 Can you believe the sofa came in this box!
Easy to get up a steep, narrow, third floor staircase.
The best part – it took only about 30 minutes to put it together – no tools needed!
It comes in a bunch of colors, including three pillows and the price can't be beat.
So our next lucky guests will have all the bubble gum they can chew and a Nancy Drew book for late night reading.
Some things are definitely worth the wait.

This sofa bed was one of them.
Now my girls have the hangout room of their dreams.
There will be more tweaking, painting and cool-ifying going on in this space so stay tuned for more.
BIG NEWS:  Come back this Friday – Black Friday – for my Kelly's Favorite Things Giveaway!  Somebody is going to win a prize package worth more than $1,250!!   
P.S.  Want to see how to get 8 different looks for one lamp – sharing on the Lamps Plus blog so head on over.
Thanks
Lamps Plus
for sending me the sofa bed of our dreams but I only speak the truth.  See my full disclosure policy
here
.