You're Invited to Think Outside the Pot with Me!
You are cordially invited
Date:  Tuesday, May 7, 2013
Time:  2:00 pm eastern
Where:  In my garden 
You all know I love thinking outside the pot and coming up with creative ideas for my garden.
Join me outside on my vintage glider as I chat with three other creative gardeners.  Jane from Cottage at the Crossroads, Daune from Cottage in the Oaks and Tammy from Deja vu Designs.
Watch us live (hopefully no bloopers) as we share some of our favorite, unique container ideas with you and show you how we made them.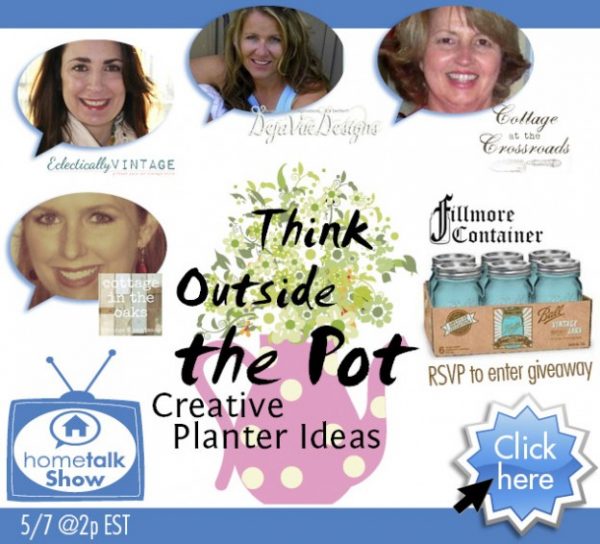 Want more inspiration for your garden?
P.S. Dress code anything from pjs to sweats since you'll see us but we won't see you!   Hope you'll join us.