Falling for Vintage & Modern – Fall Living Room
There is nothing I love more than mixing old and new.
So get inspired to mix it up in your house because today five friends and I are sharing how we do the vintage/modern mix.
My friend Holli from Bees n Burlap is a pea in a vintage loving pod so when I jumped when she invited me to share my
FALL-ing for Vintage and Modern Decor 
Let's kick things off in my living room then you can click on the pics at the end of this post to see everyone's eclectic styles.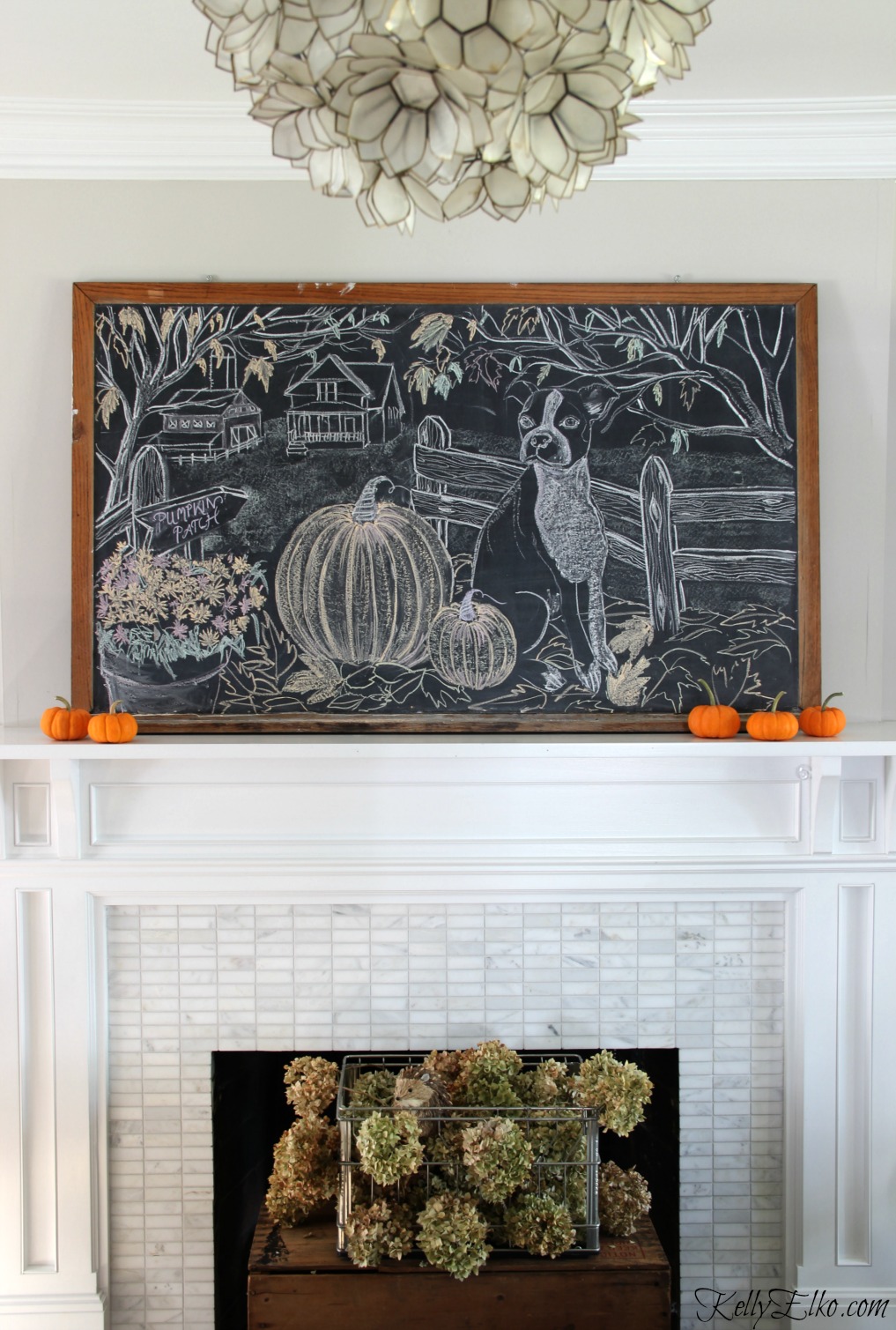 post contains affiliate links – full source list at end of post
Can you believe I found this giant old chalkboard at a garage sale last weekend for …
FREE (insert flamenco dancer emoji here)!
I tried to act all nonchalant and cool while she was secretly laughing at me for wanting this old and crusty cob web riddled thing. Well who got the last laugh judgmental garage sale lady!
My friends amazing daughter is so talented and I asked her to create a fall masterpiece and the star of the show is my dog Sushi! I'm going to have a hard time ever erasing this.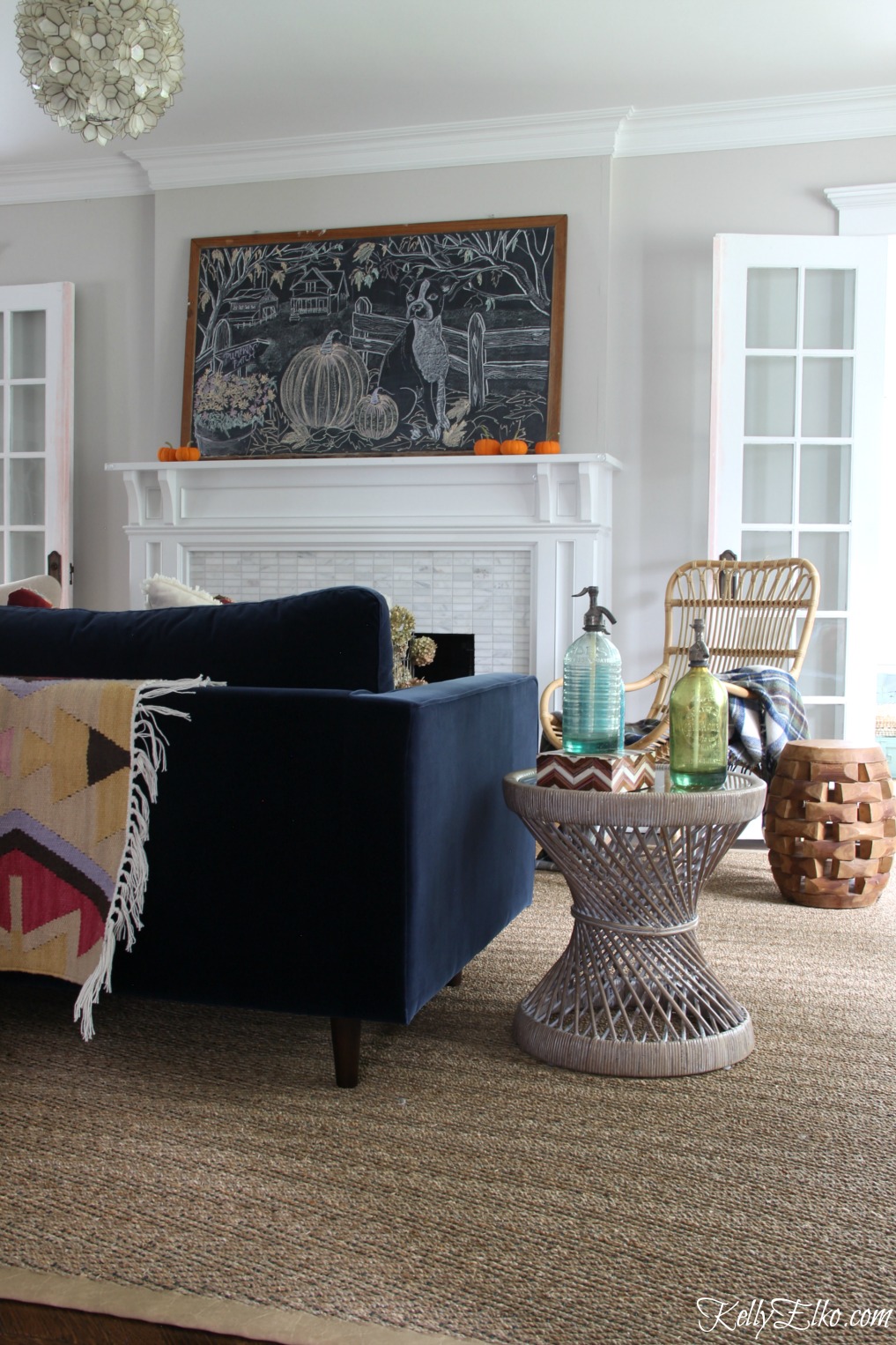 I love the clean lines of my mid century modern style sofa and I added lots of wicker and rattan and a sea grass rug for texture.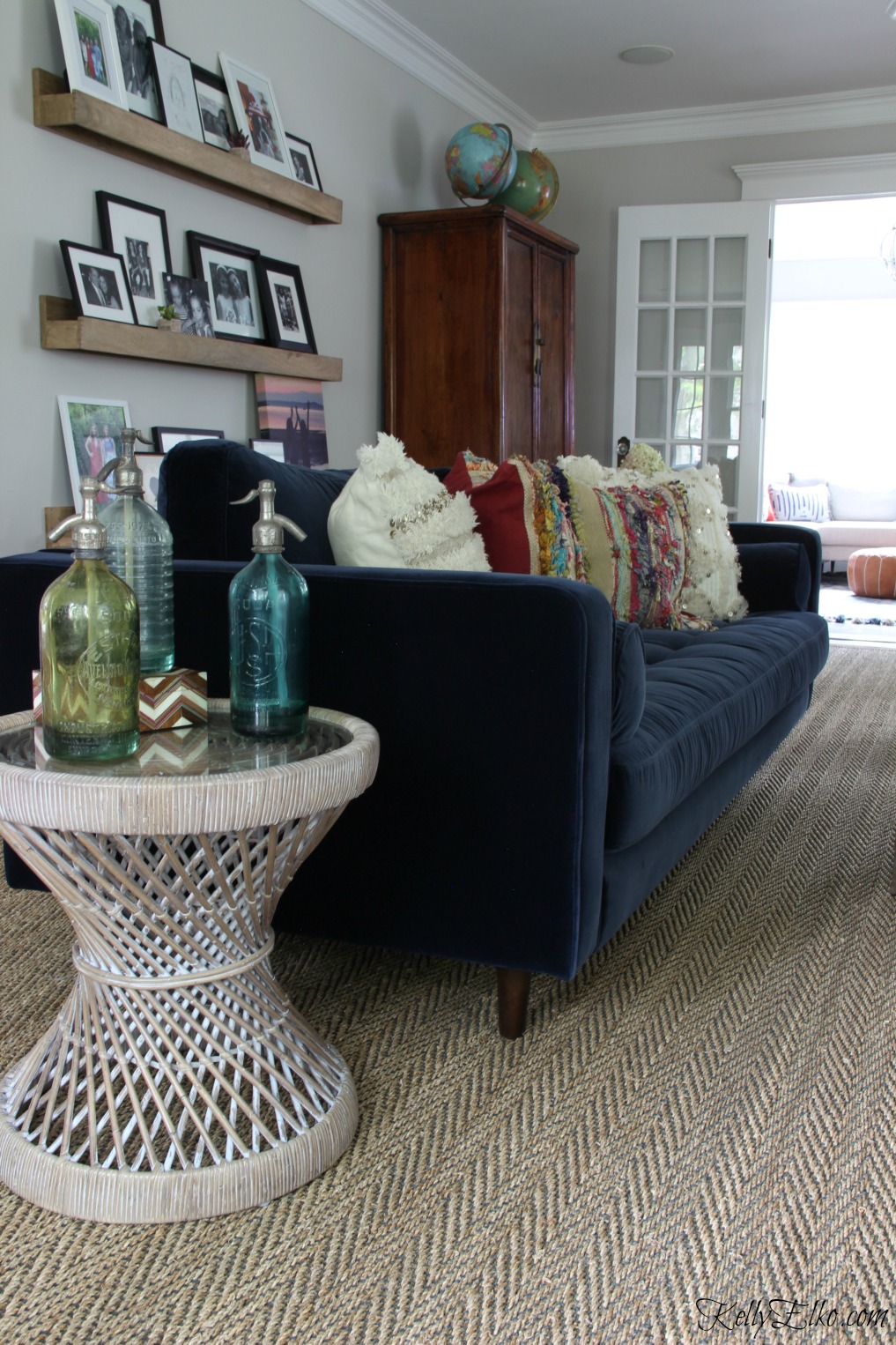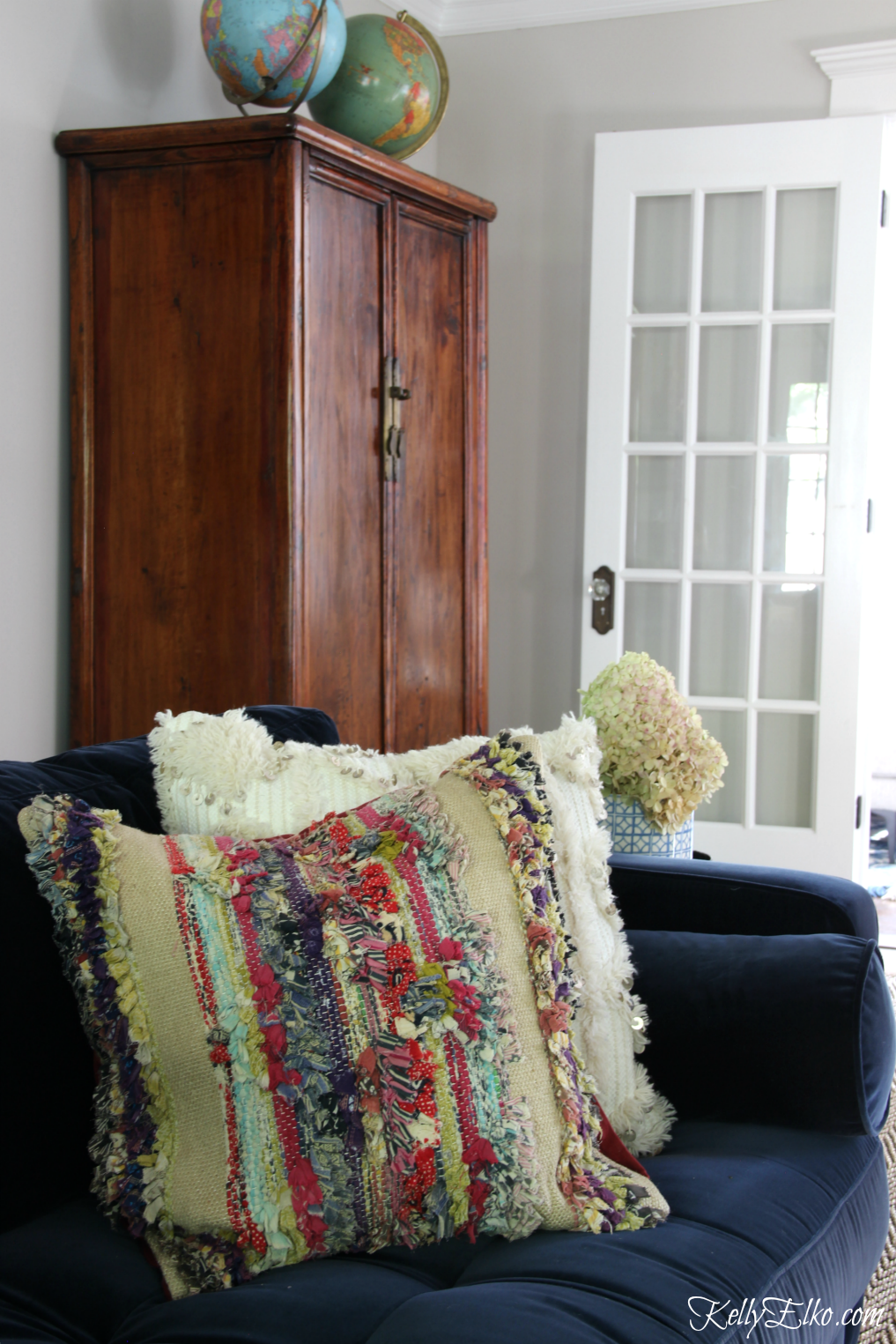 I have so many vintage collections that I have to rotate them or my house would be a scene from Hoarders.
This wicker side table is a favorite.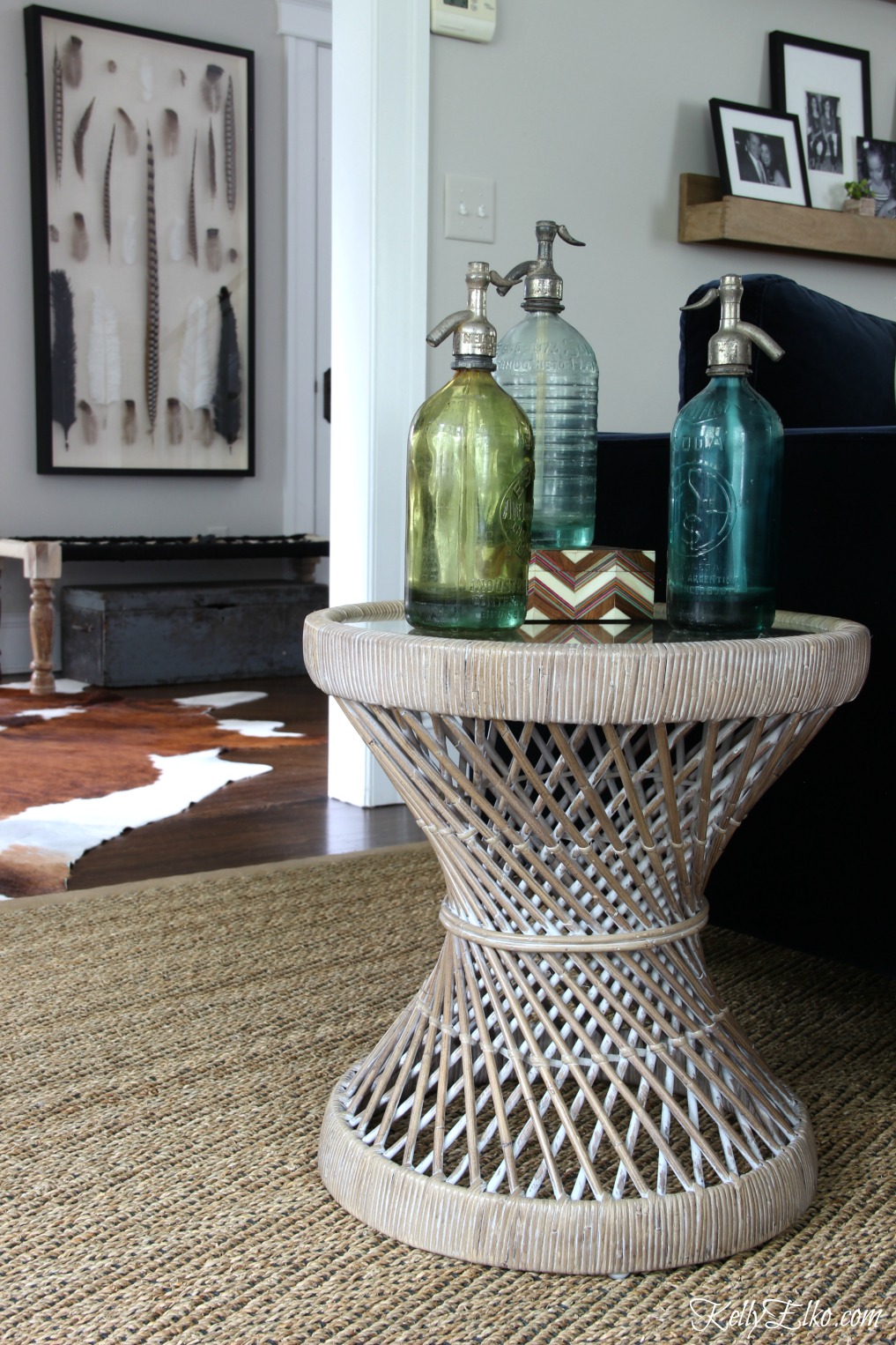 A colorful box varies the height of a trio of old seltzer bottles.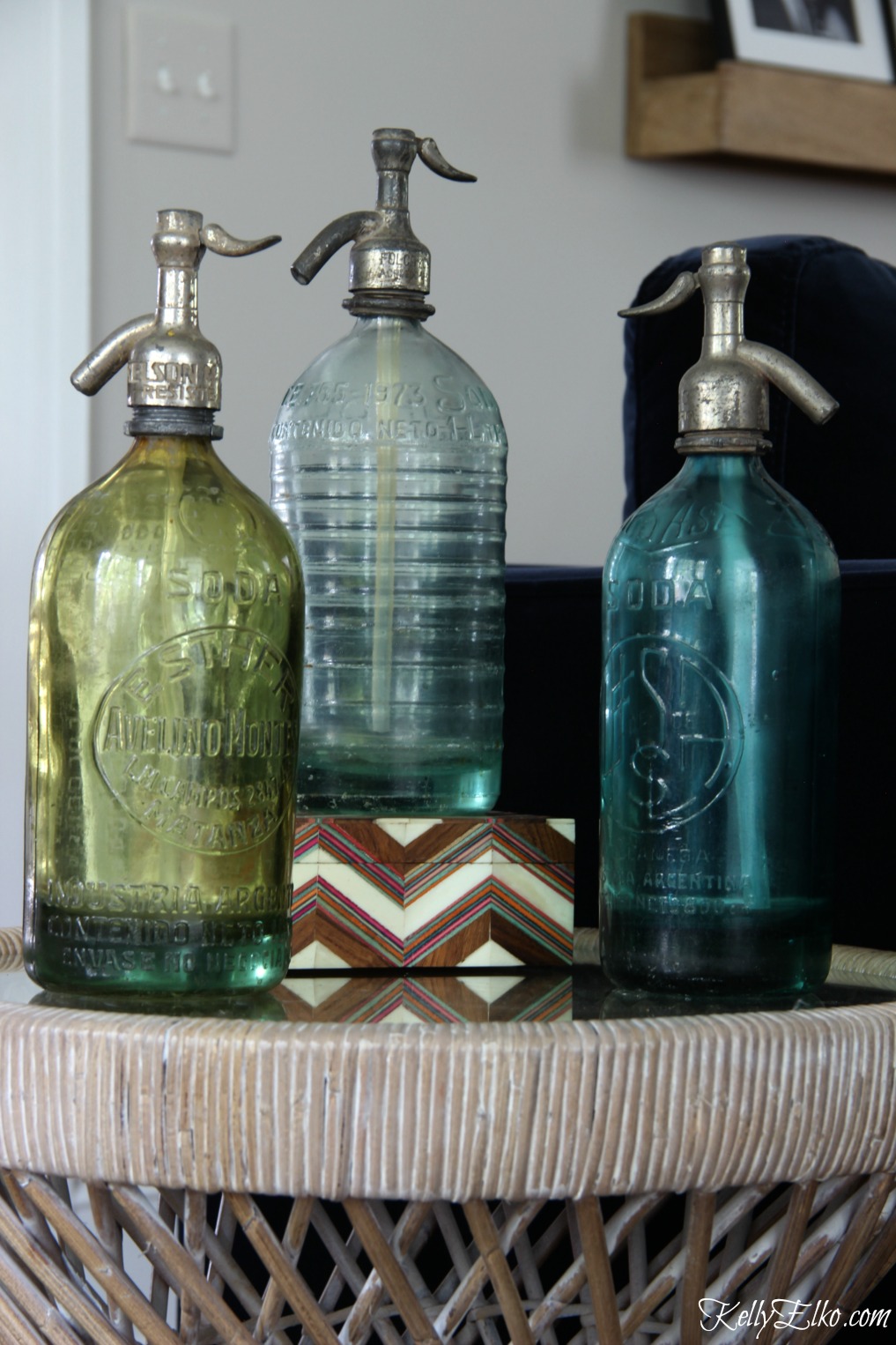 Garden stools are great space savers and I love mixing in something unexpected like this outdoor rattan chair.
I performed a heroic rescue when I saved this old Whitman's Chocolate crate from my neighbors trash.
My number one estate sale tip is make a bee line for garages and basements for amazing, cheap finds like this old milk crate.
P.S. Don't miss my hydrangea growing tips so you can have armloads of spectacular hydrangeas.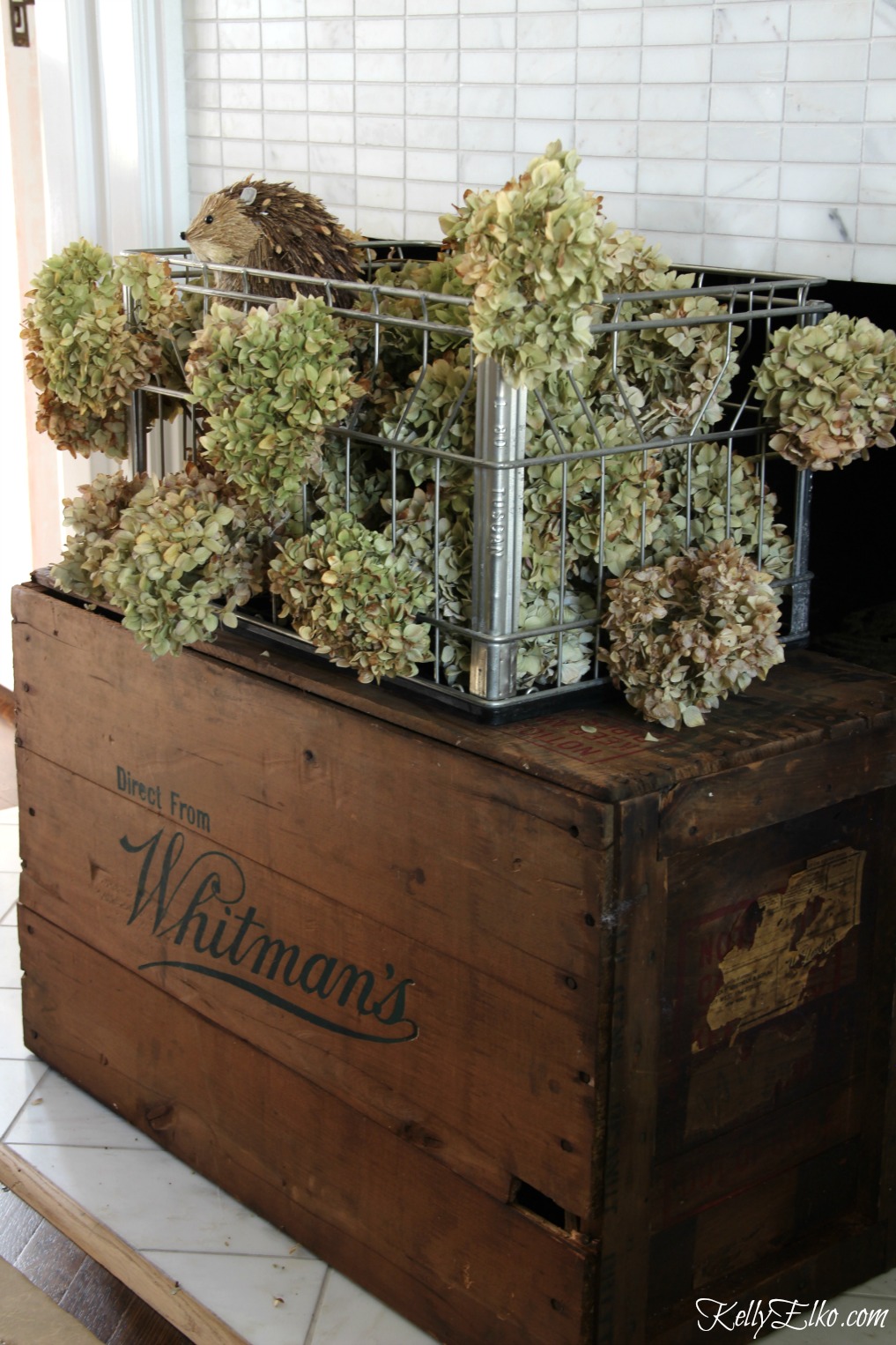 A huge Moroccan brass tray on my coffee table is the perfect place to display vintage Netcox mugs that make the perfect planters.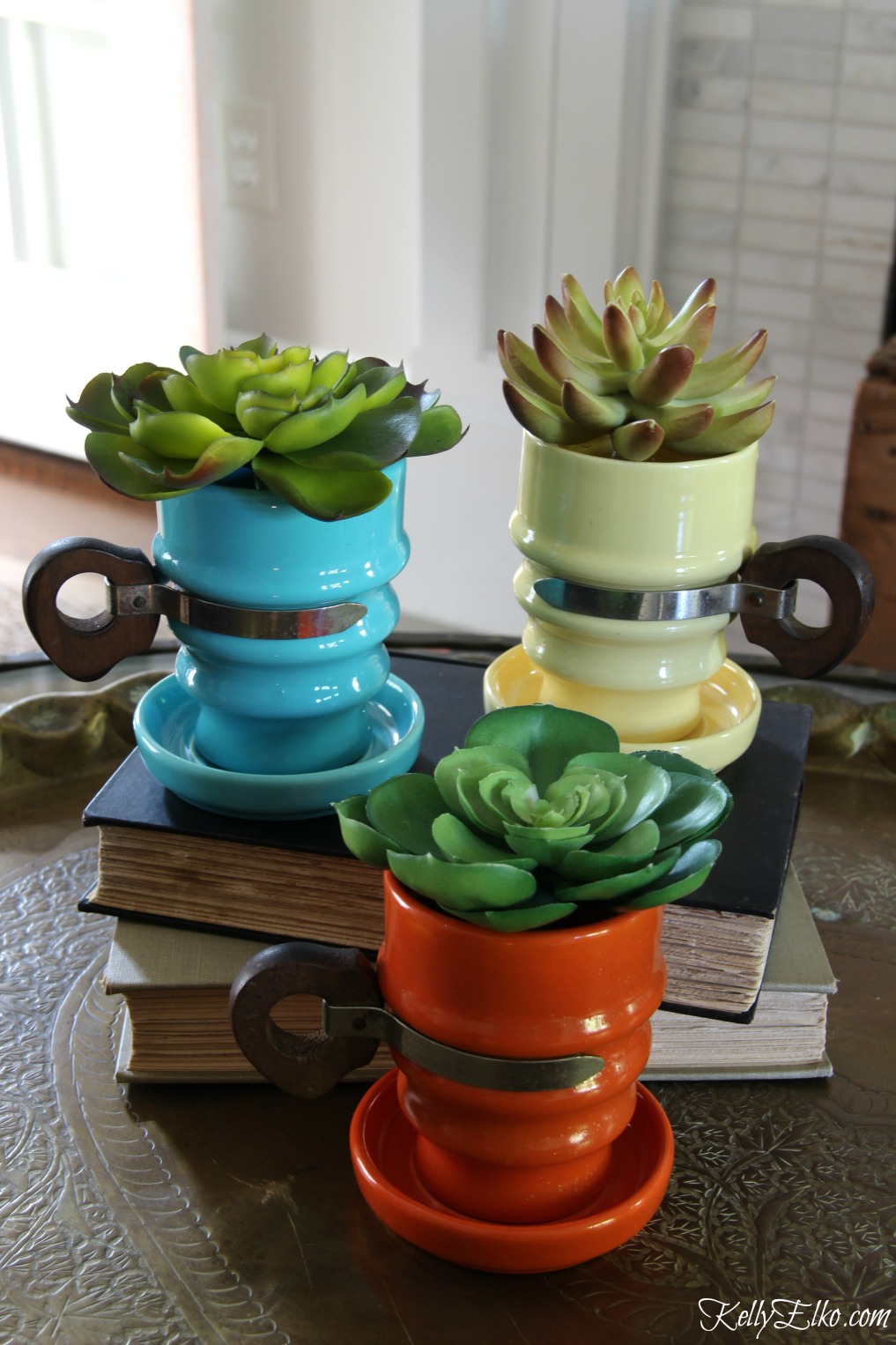 Does having a collection of old hand mirrors mean I'm vain?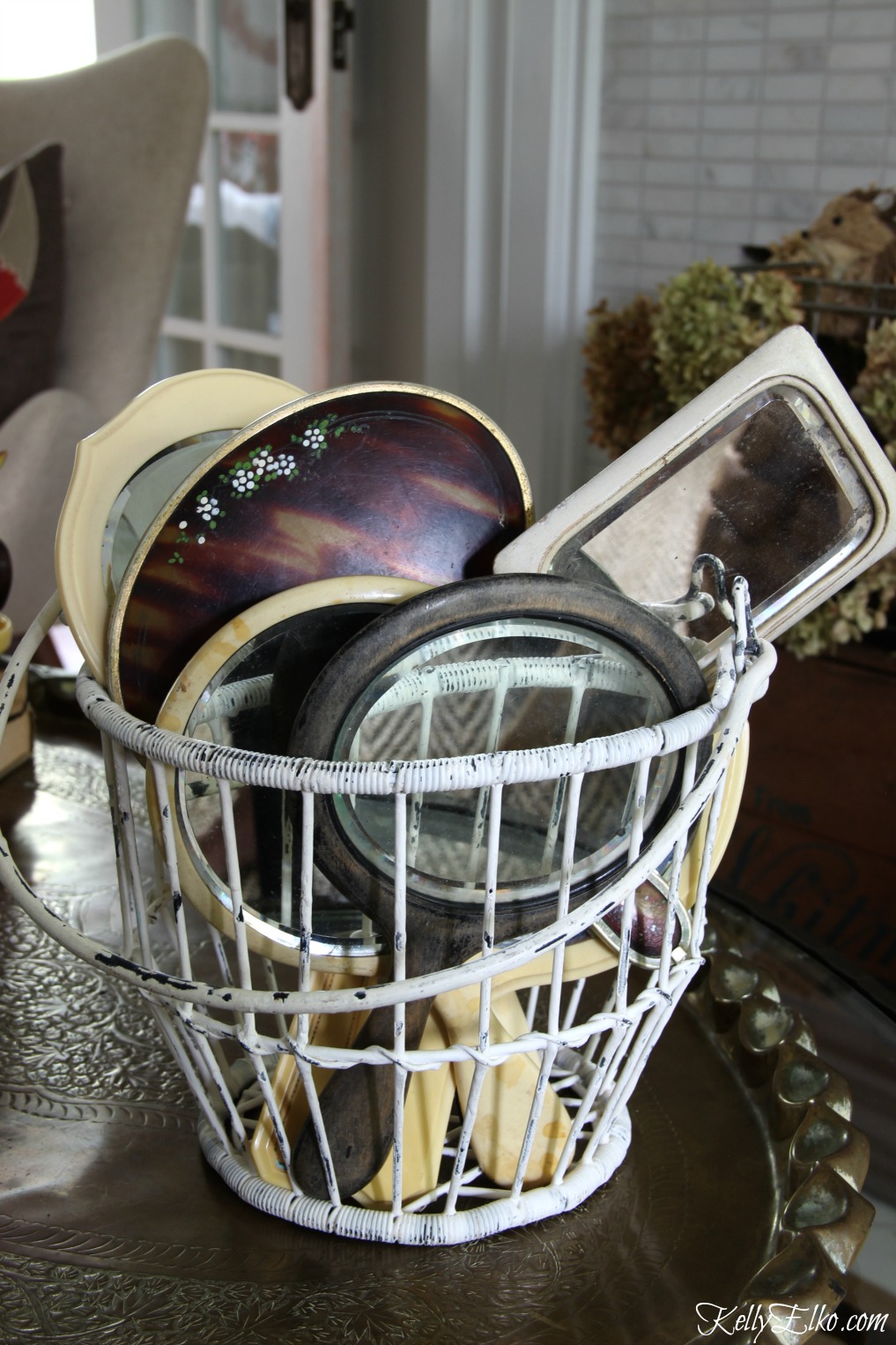 This braided wool stool does double duty as a little side table and an extra place to sit and the chair is a new version of the famous Teddy Bear Chair.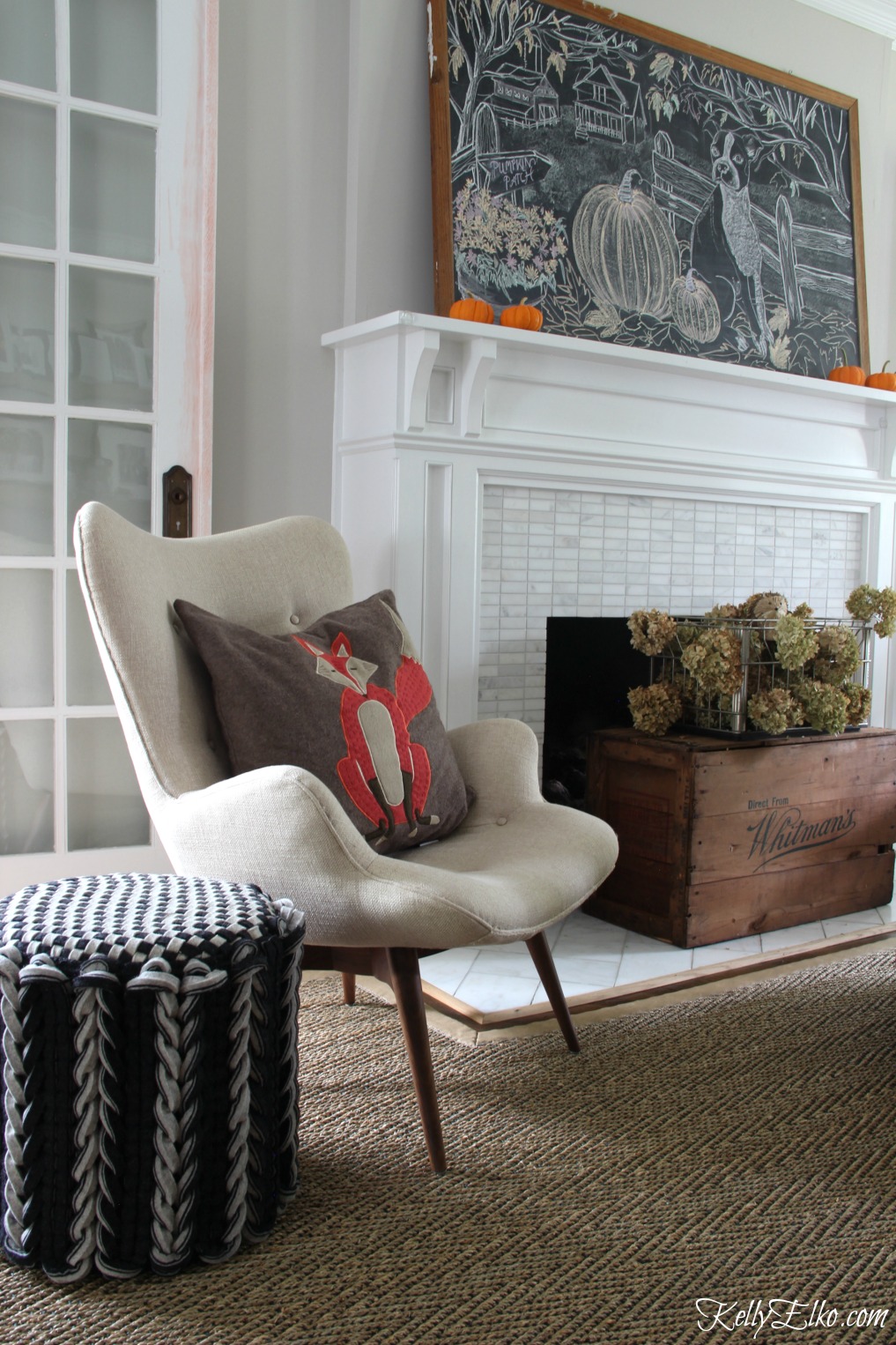 Click the pics below to shop the look

Open shelves are a fun way rotate my favorite things including a colorful collection of decanters.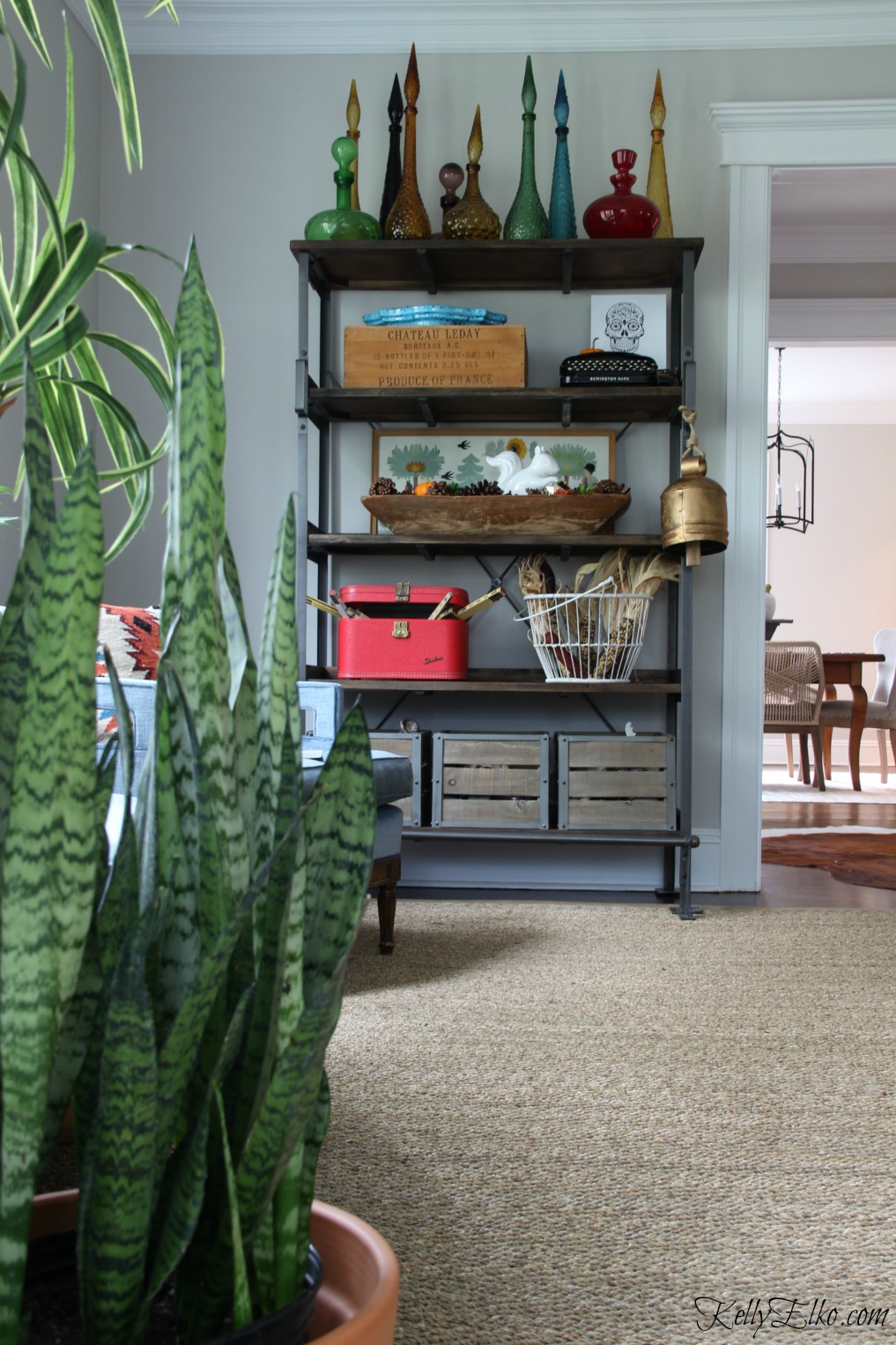 I love to layer artwork in the back of shelves for more interest.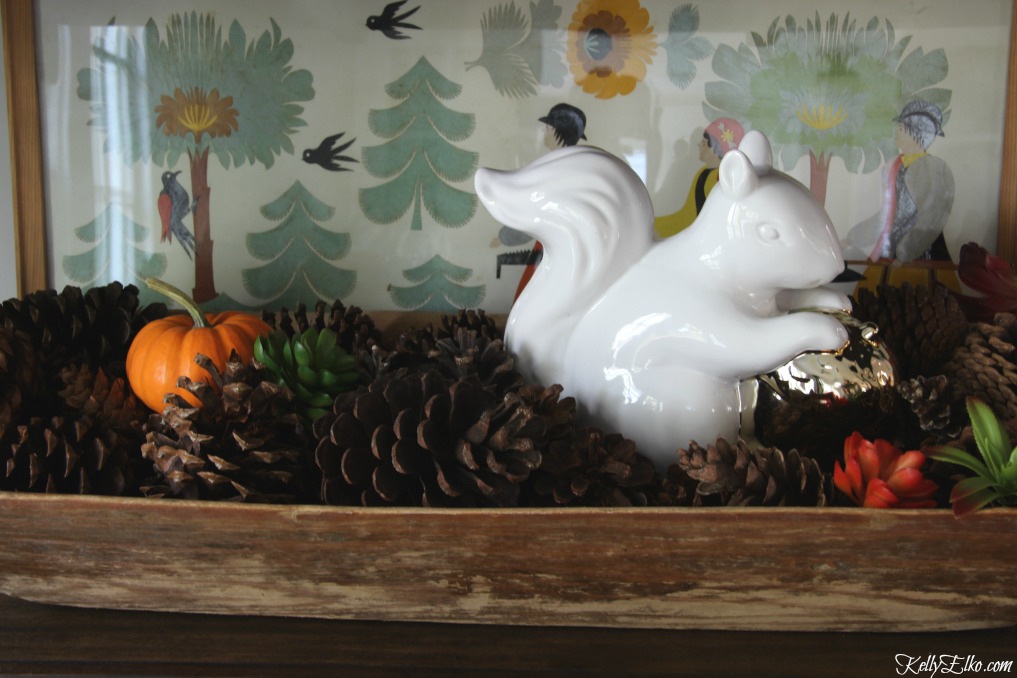 Can you believe this is the original velvet fabric on these mid century club chairs!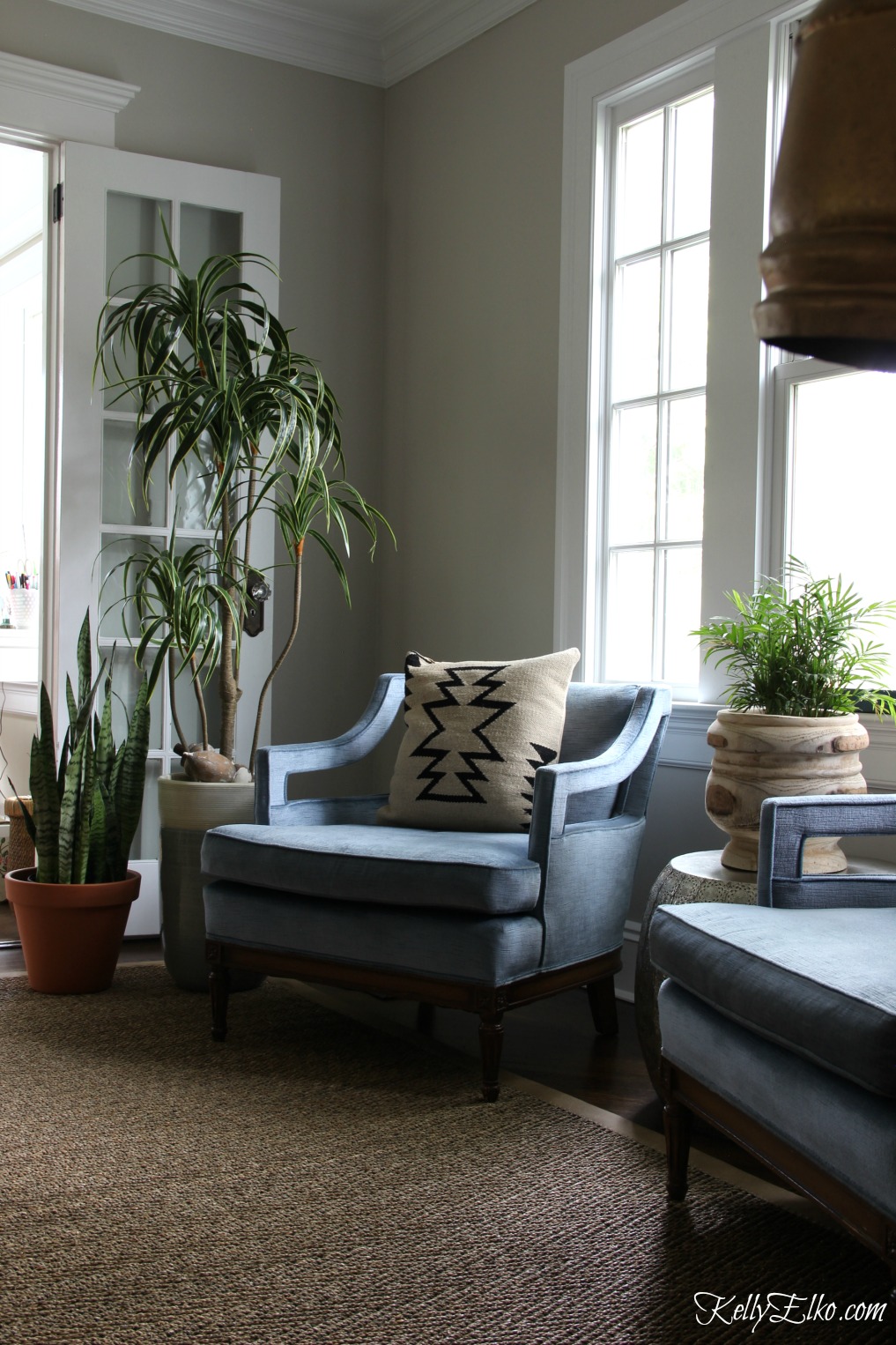 I like tucking unexpected things in my planters. I replaced the summer seashells with these old wooden down spouts.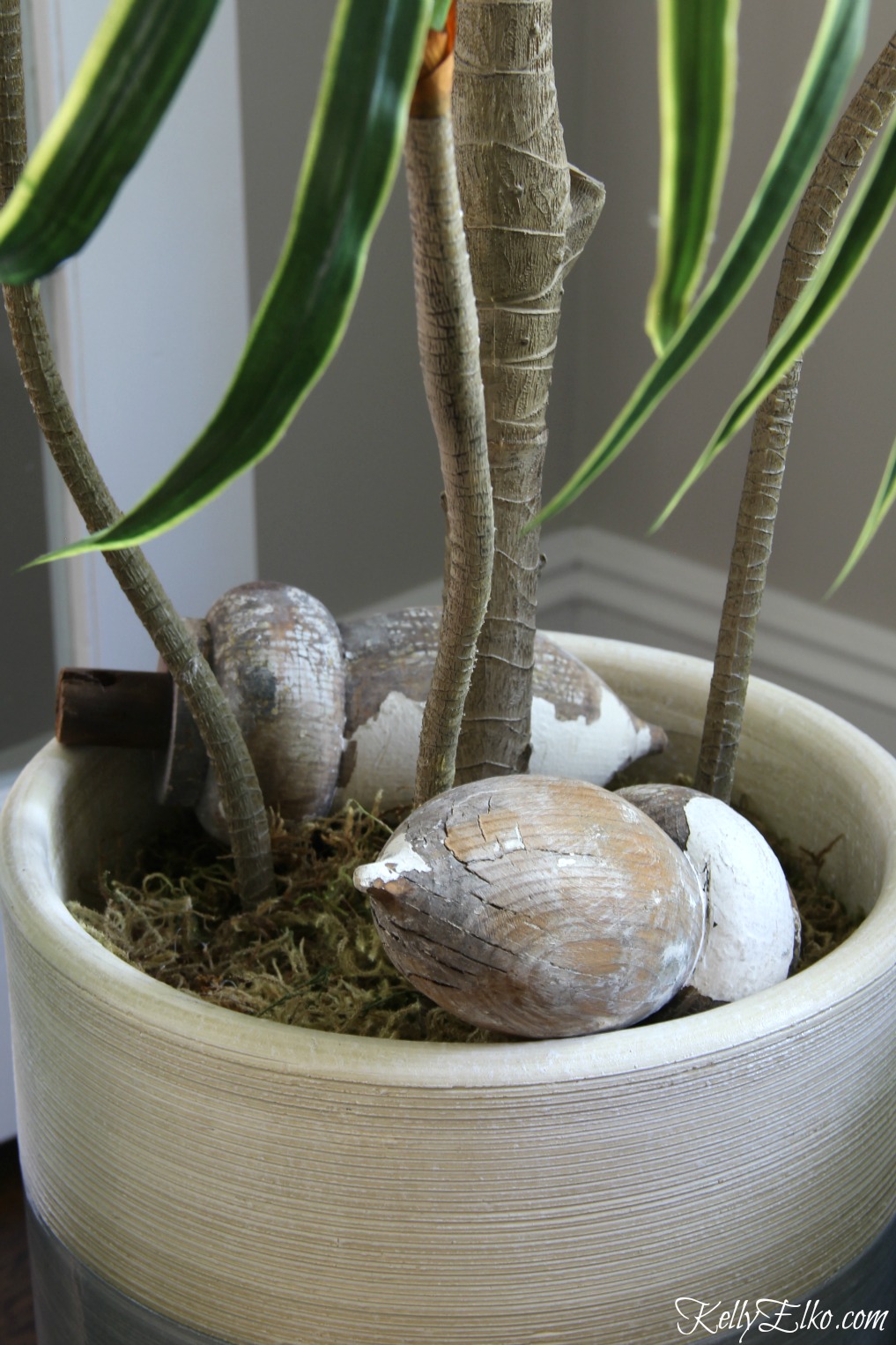 Every room needs a plant or two and pothos and snake plants are very low maintenance.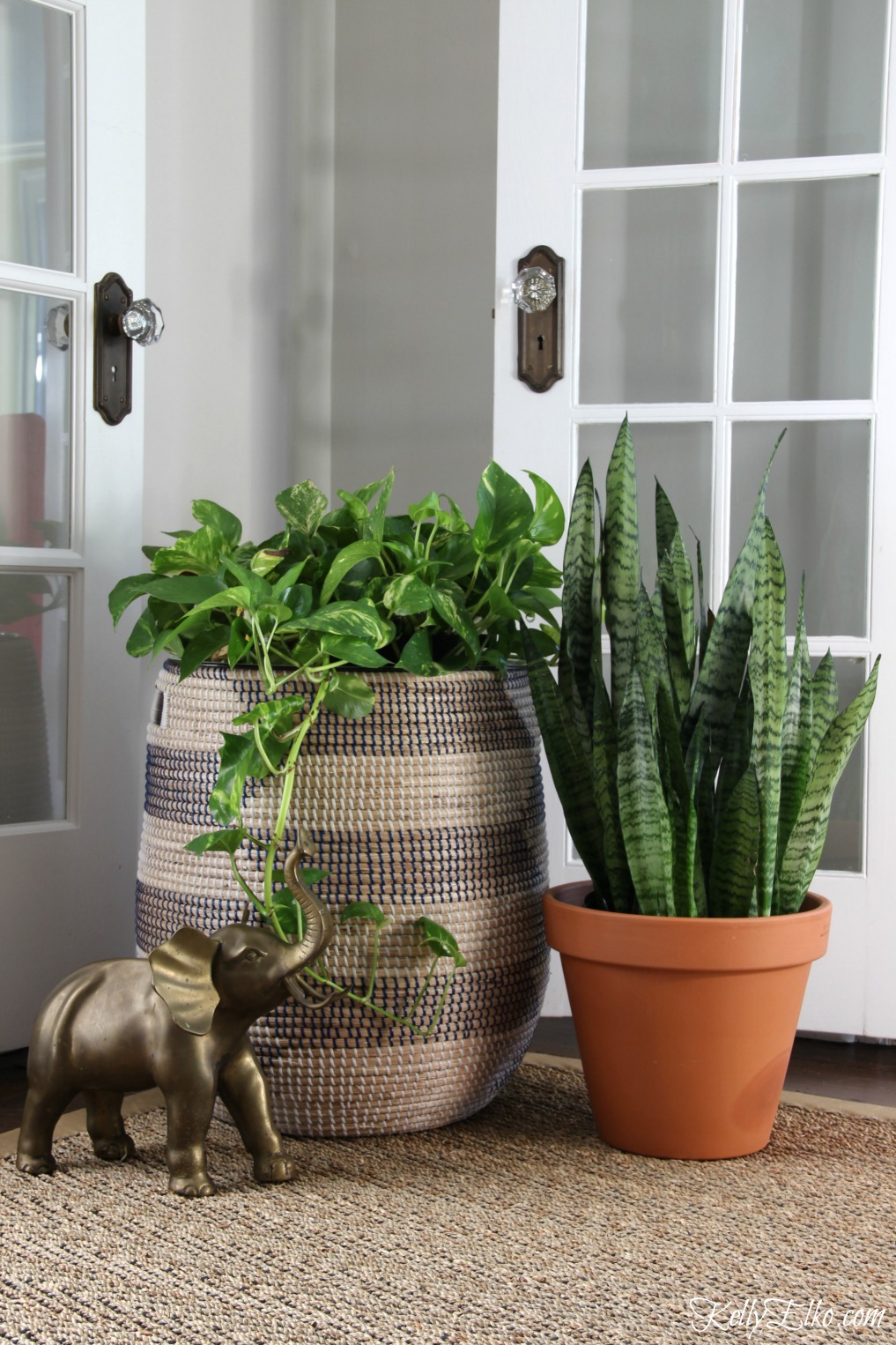 They say an elephant with it's trunk raised is good luck. I was lucky to find him in a thrift store.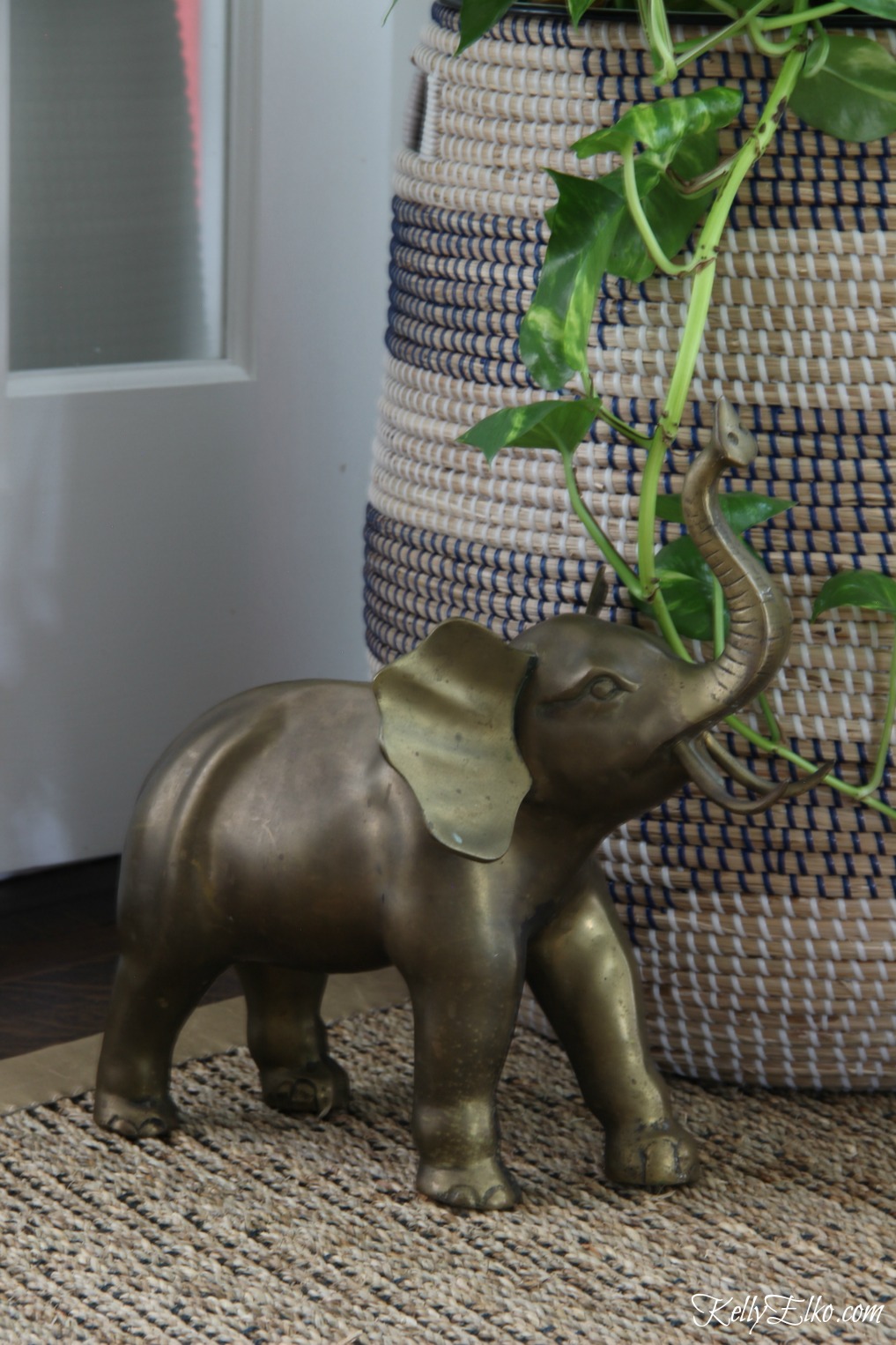 I think that lucky elephant was responsible for my free chalkboard score!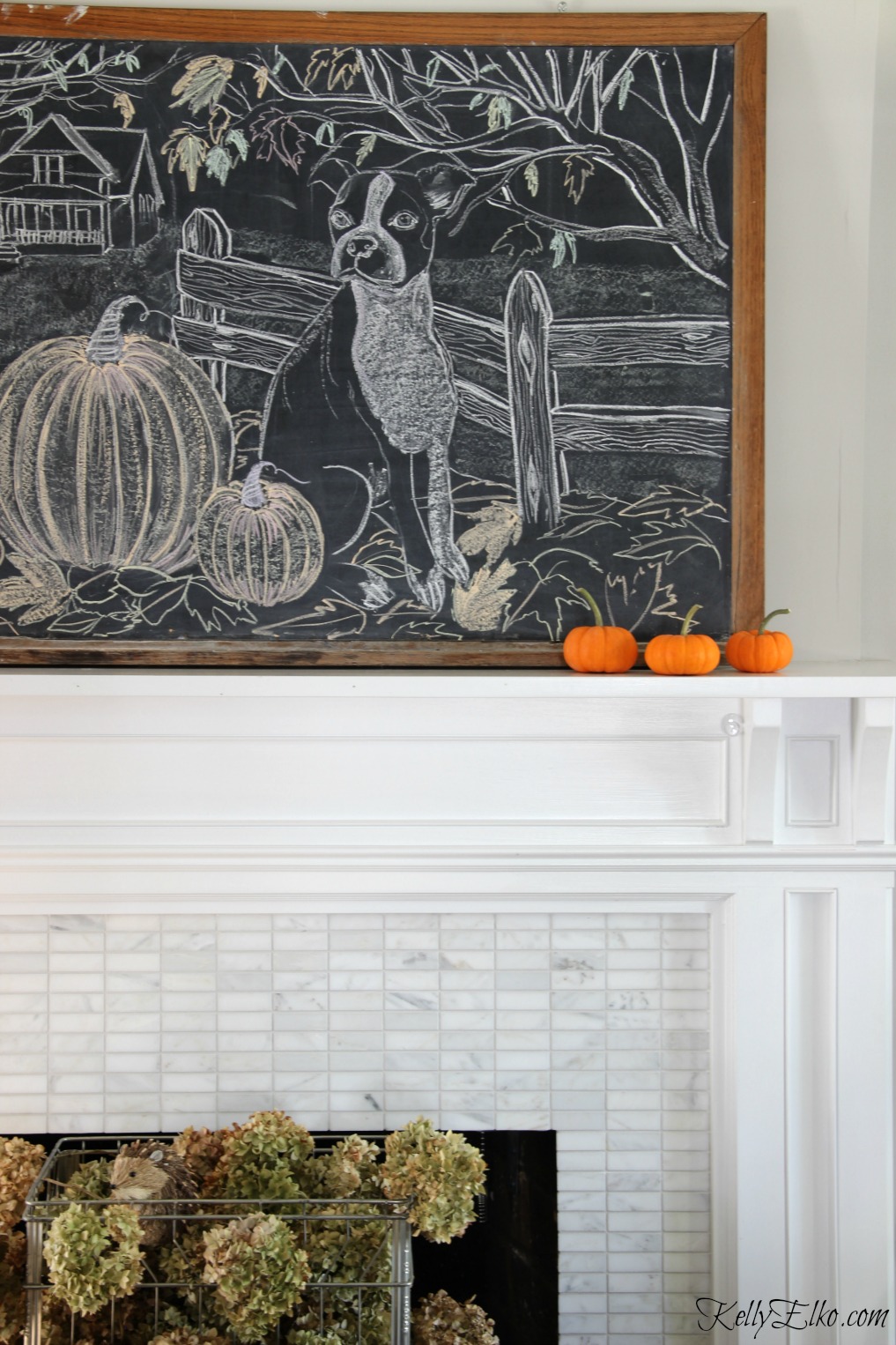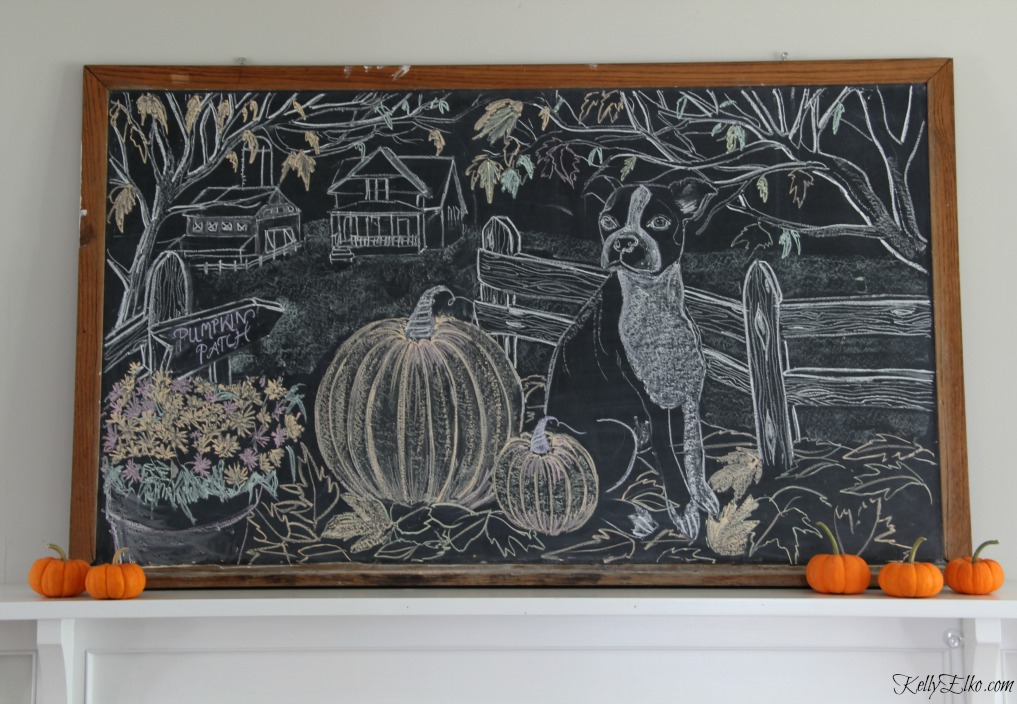 Sushi loves her portrait!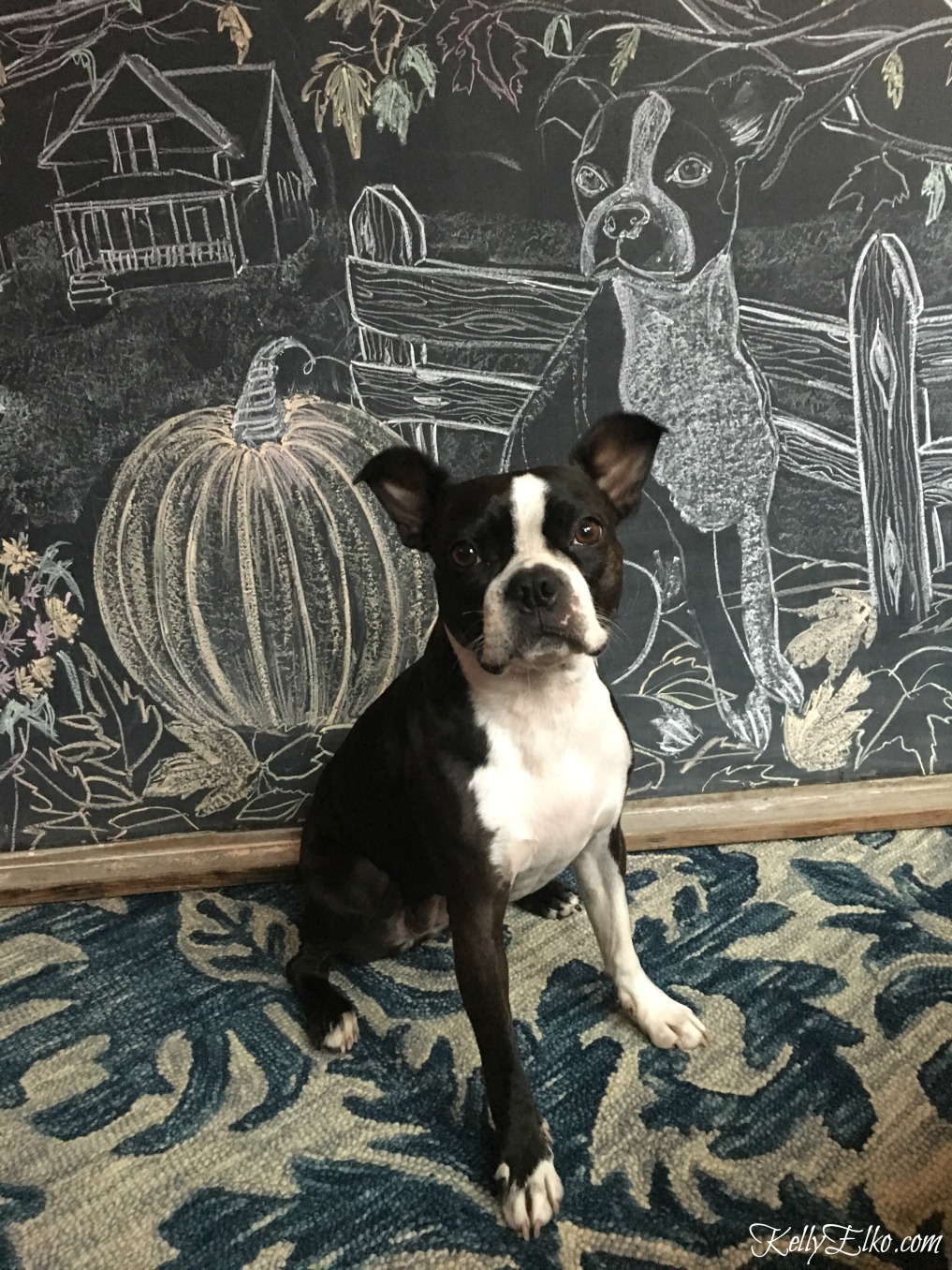 Here's to mixing things up this fall!
P.S. My blue sofa is from Article and custom cut rug from Sisal Rugs. White pillows, fox pillow, faux palm, planter basket, rattan chair, wood stool, plaid throw, round silver table all from HomeGoods
Take My Home Tour HERE to see more of my eclectic style.
Scroll down to see 5 amazing bloggers and how they mix old and new!
Visit Holli at Bees N Burlap [here]
Visit Melisa from The Inspired Room [here]
Visit Tammy at Tammy Damore [here]
Visit Natalie at My Vintage Porch [

here

]

Visit Shannon from Fox Hollow Cottage [

here

]