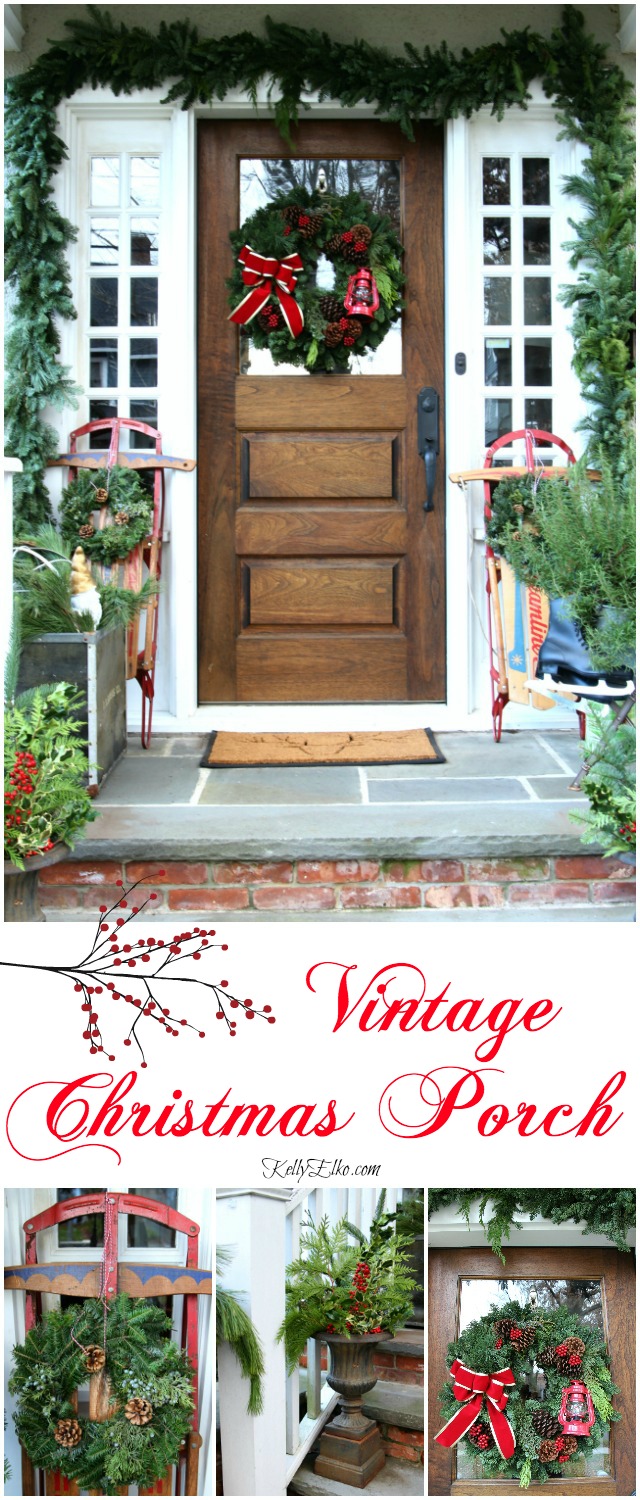 When I was a kid, there was a house in the neighborhood we nicknamed "The Too Much House."
It was covered in lights, vintage blow molds covered the lawn, and people came from miles around to view this spectacle.
While it may have been too much, it did make everyone happy (although I'm sure when the owner got the electric bill, he wasn't thrilled)!
Bonus – I'm part of a fun 12 Days of Holiday Homes tour hosted by 11 Magnolia Lane and Evolution of Style. You can see all the homes at the bottom of this post and joining me today are the amazing Style House Interiors (and her showstopper tree) and The Creativity Exchange (and her bling filled home)!
You've seen inside my house – if not, don't miss my Christmas Home Tour. Now it's time to step outside.
I don't go crazy outside but do try to liven up my porch to welcome jolly old St. Nick.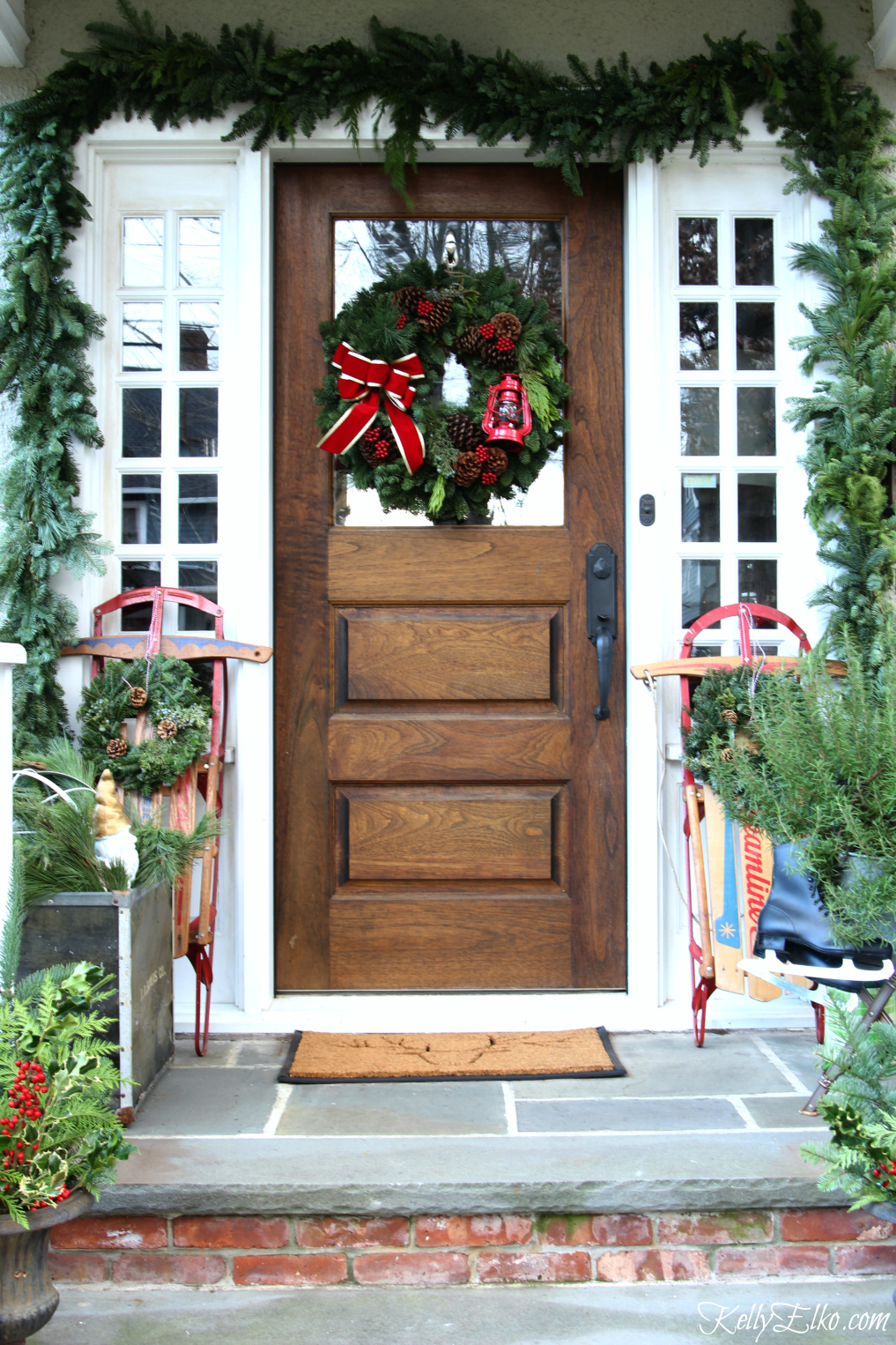 Lynch Creek Farm let me choose a wreath and garland and I love that my wreath comes complete with a festive red lantern that lights up!
The premium garland is super lush and I love the mix of different types of greens – perfect for framing the front door.
Best part – my girls have teamed up with Lynch Creek Farm to raise money for The Seeing Eye – an organization that trains seeing eye dogs for the blind. If you order a gorgeous wreath, garland or tabletop tree, 20% goes to this worthwhile cause – it's a win/win (they make the perfect gift too – my girls sent one to their grand mom)!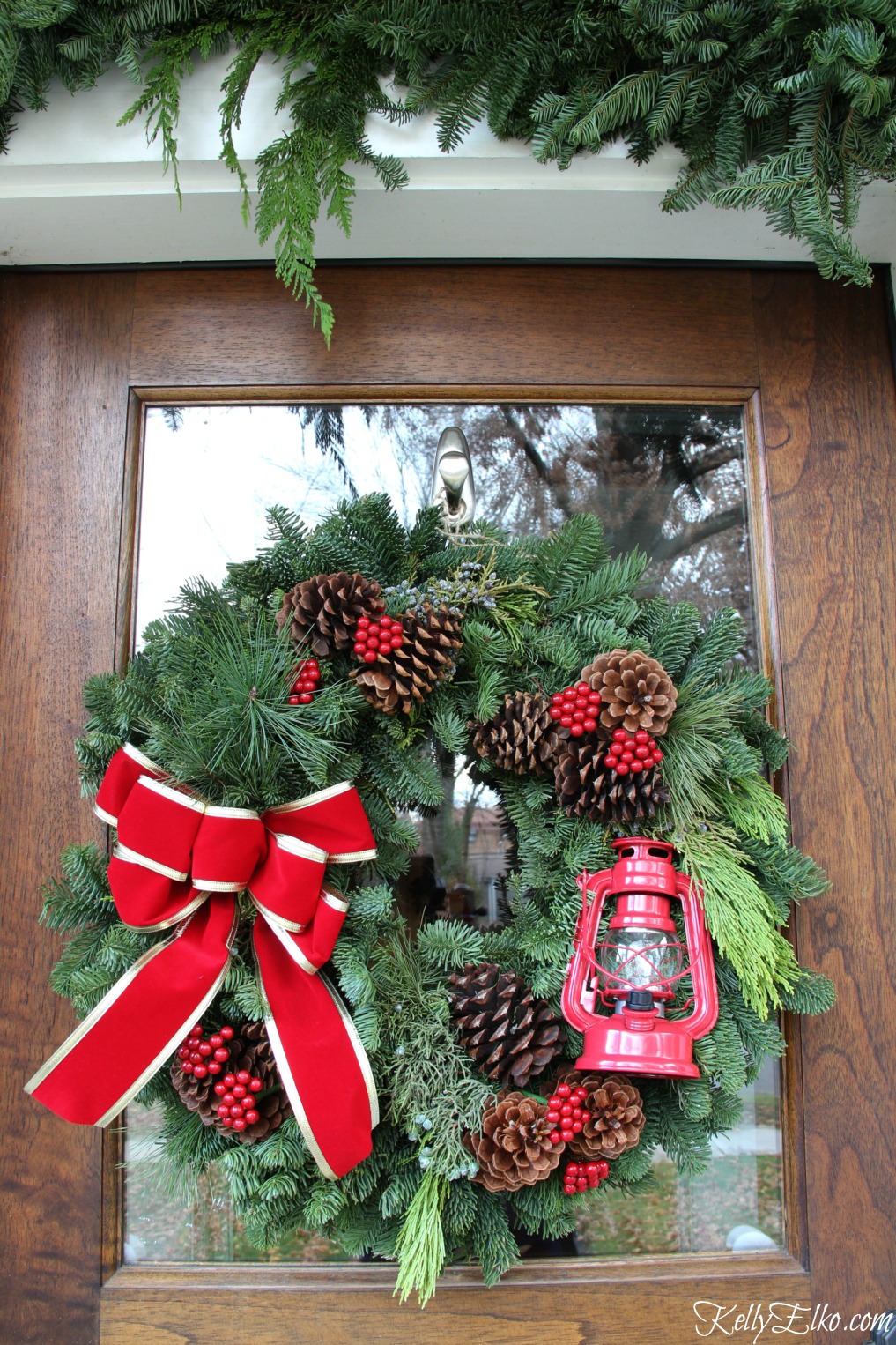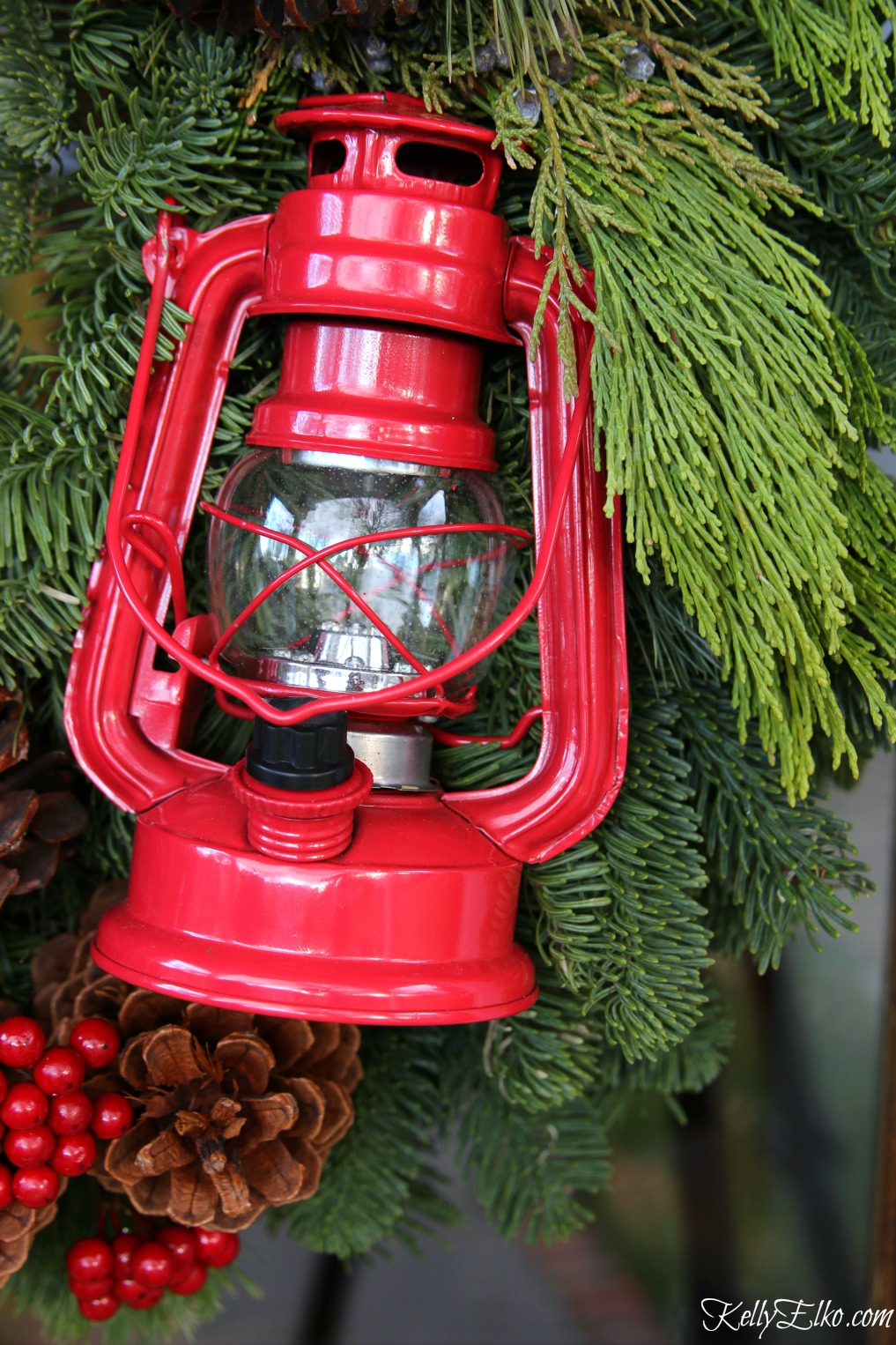 post contains affiliate links
Oh deer, don't you love this deer doormat!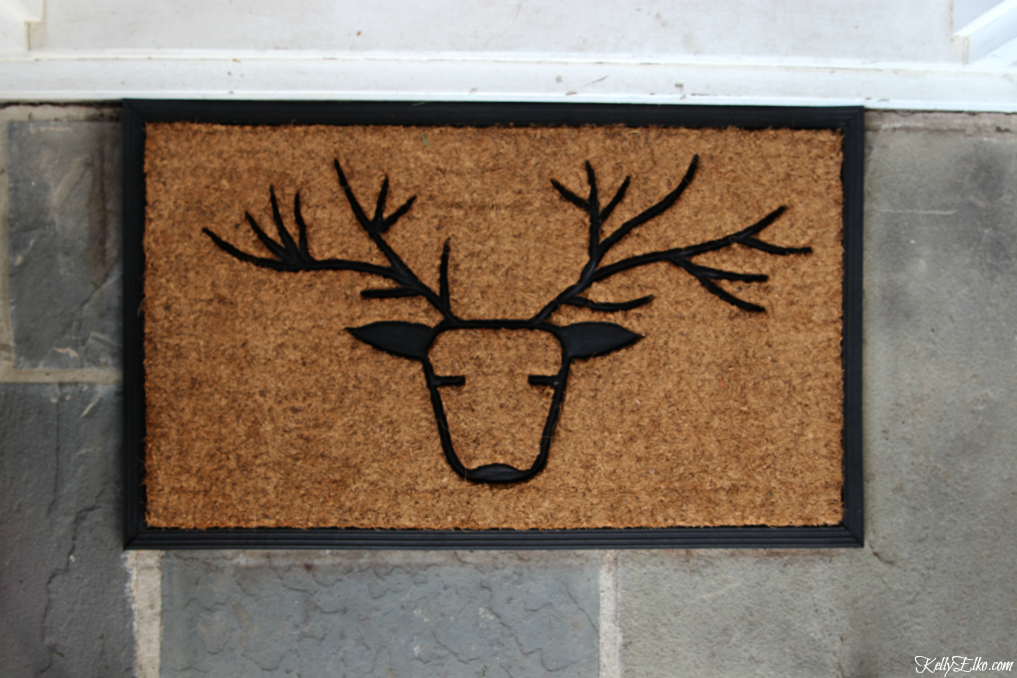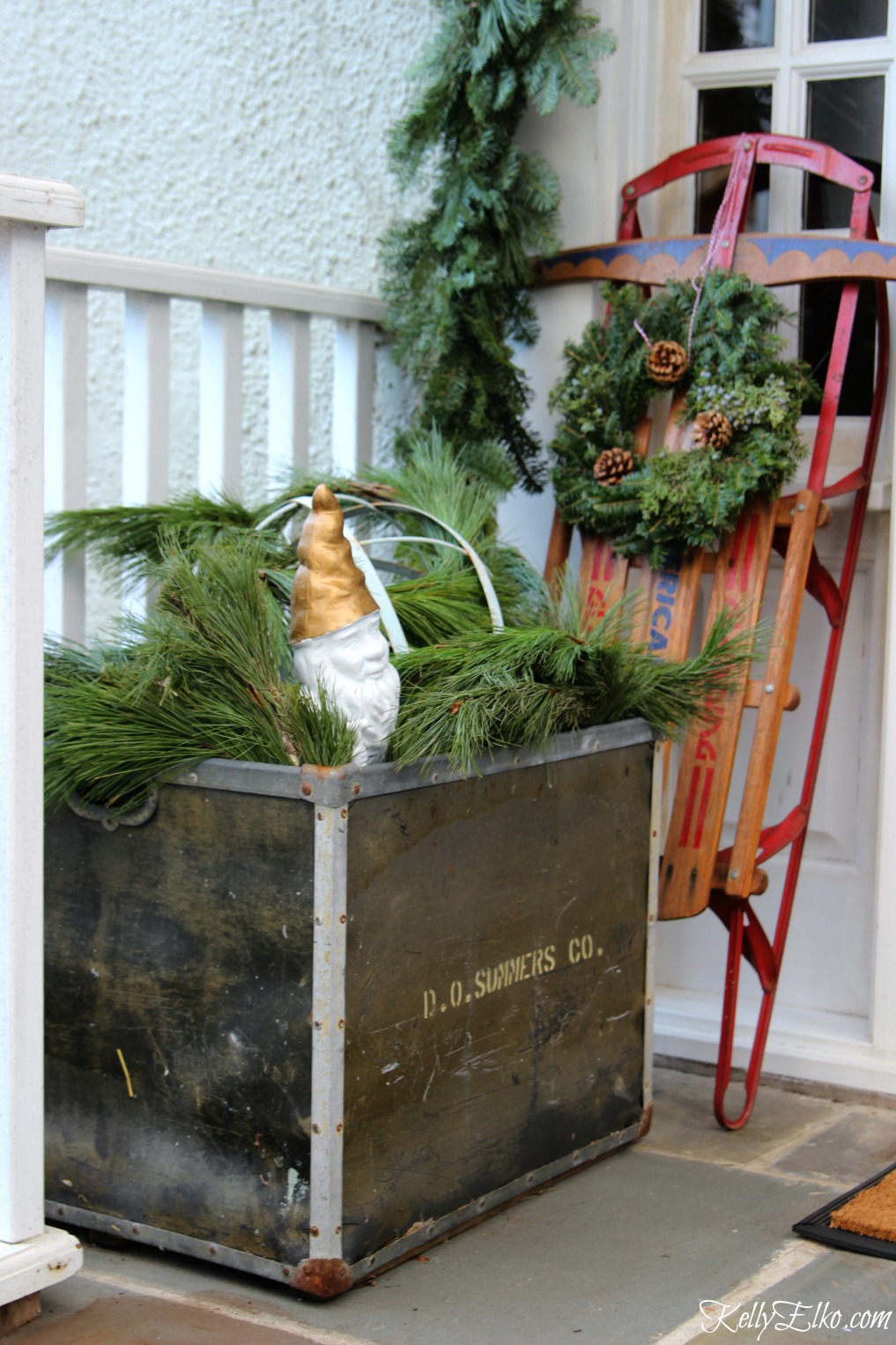 I'm lucky to be alive after hurtling down massive hills on this sled when I was a kid!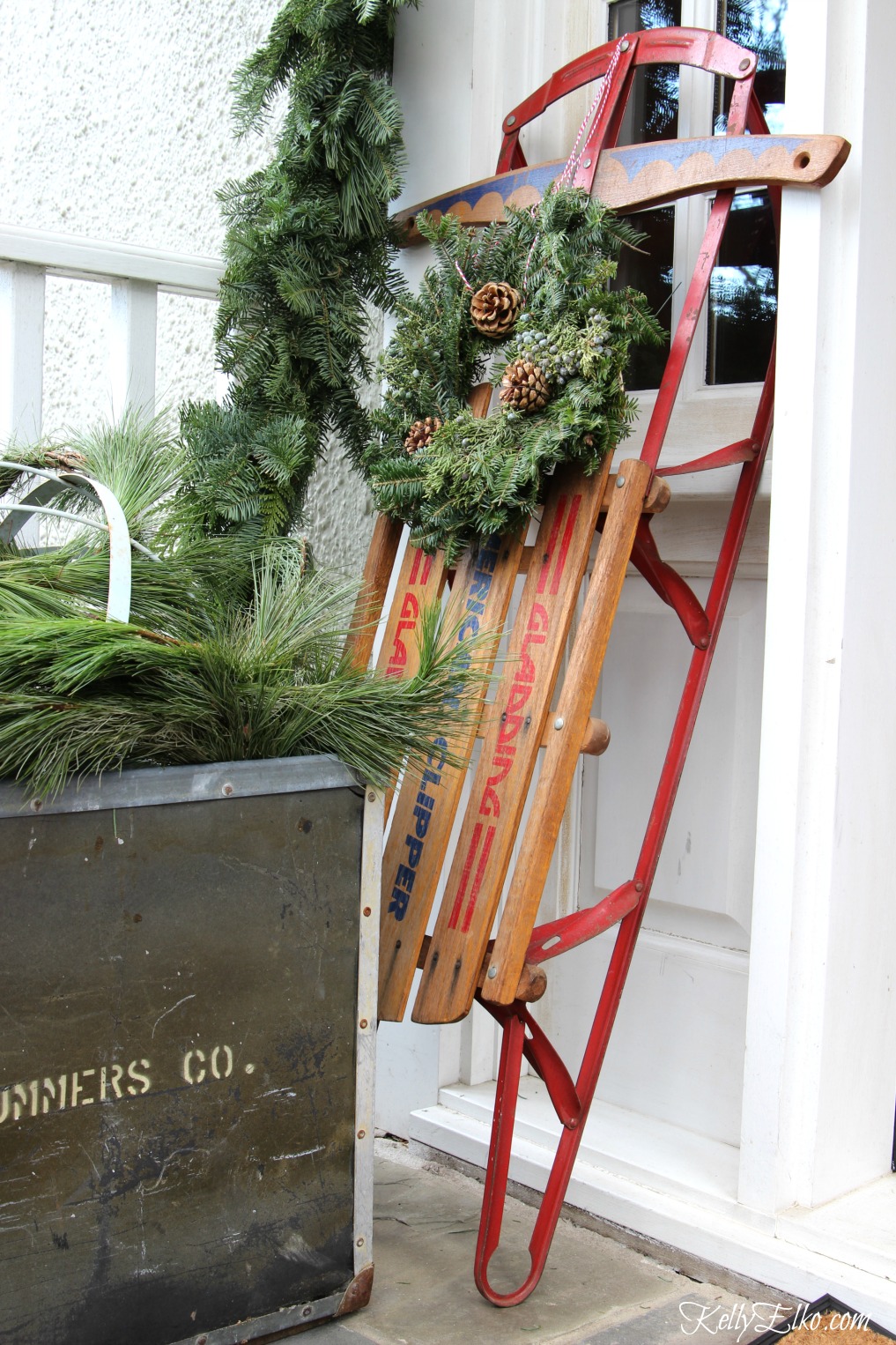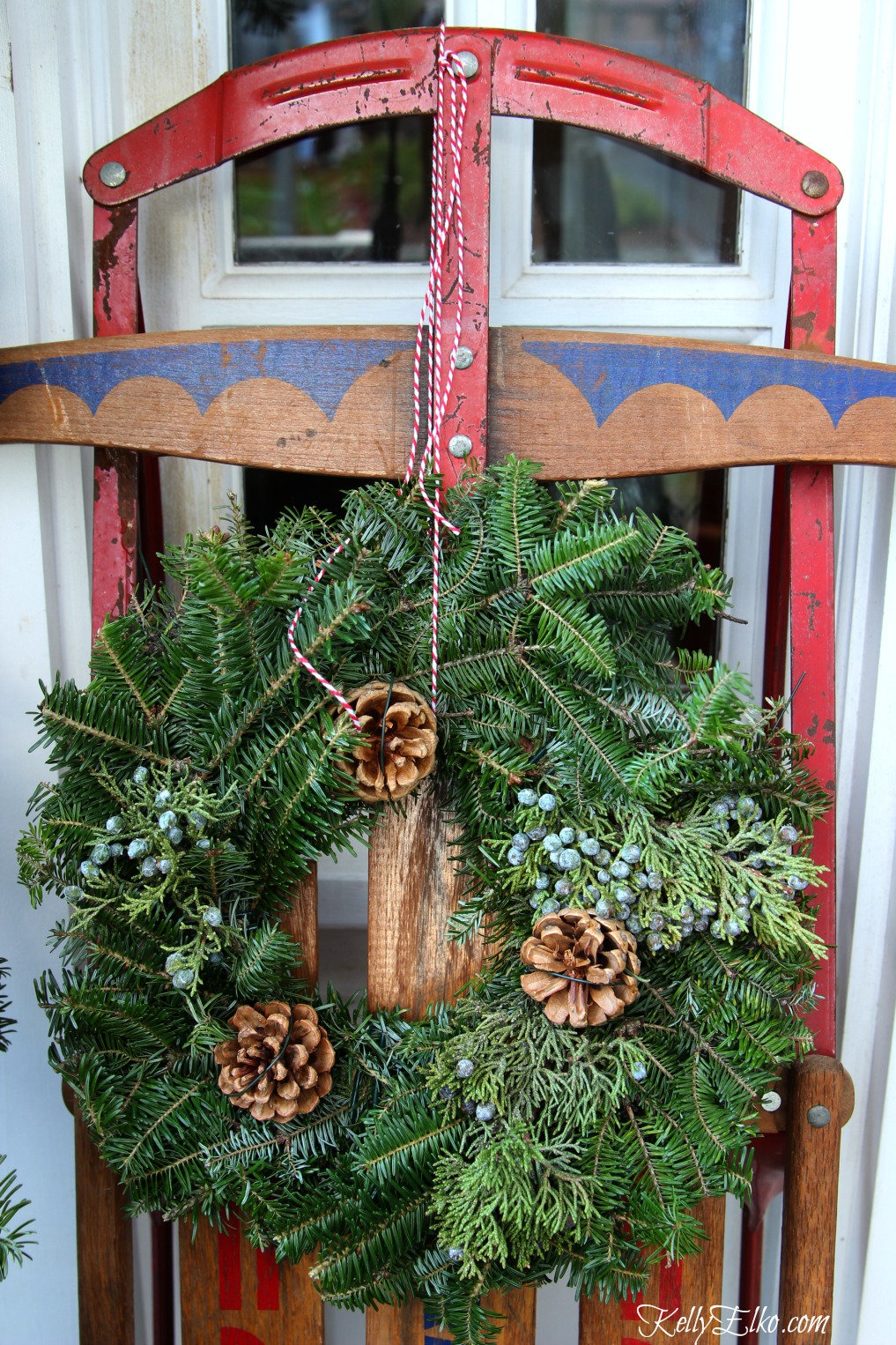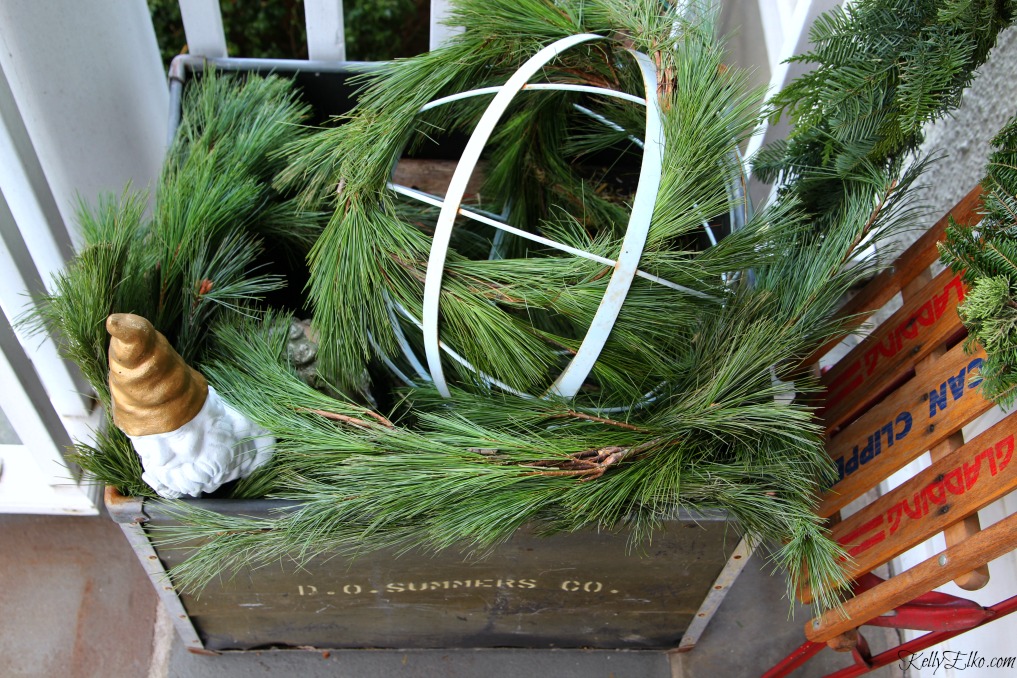 A galvanized pot of rosemary that I planted in the summer is still going strong.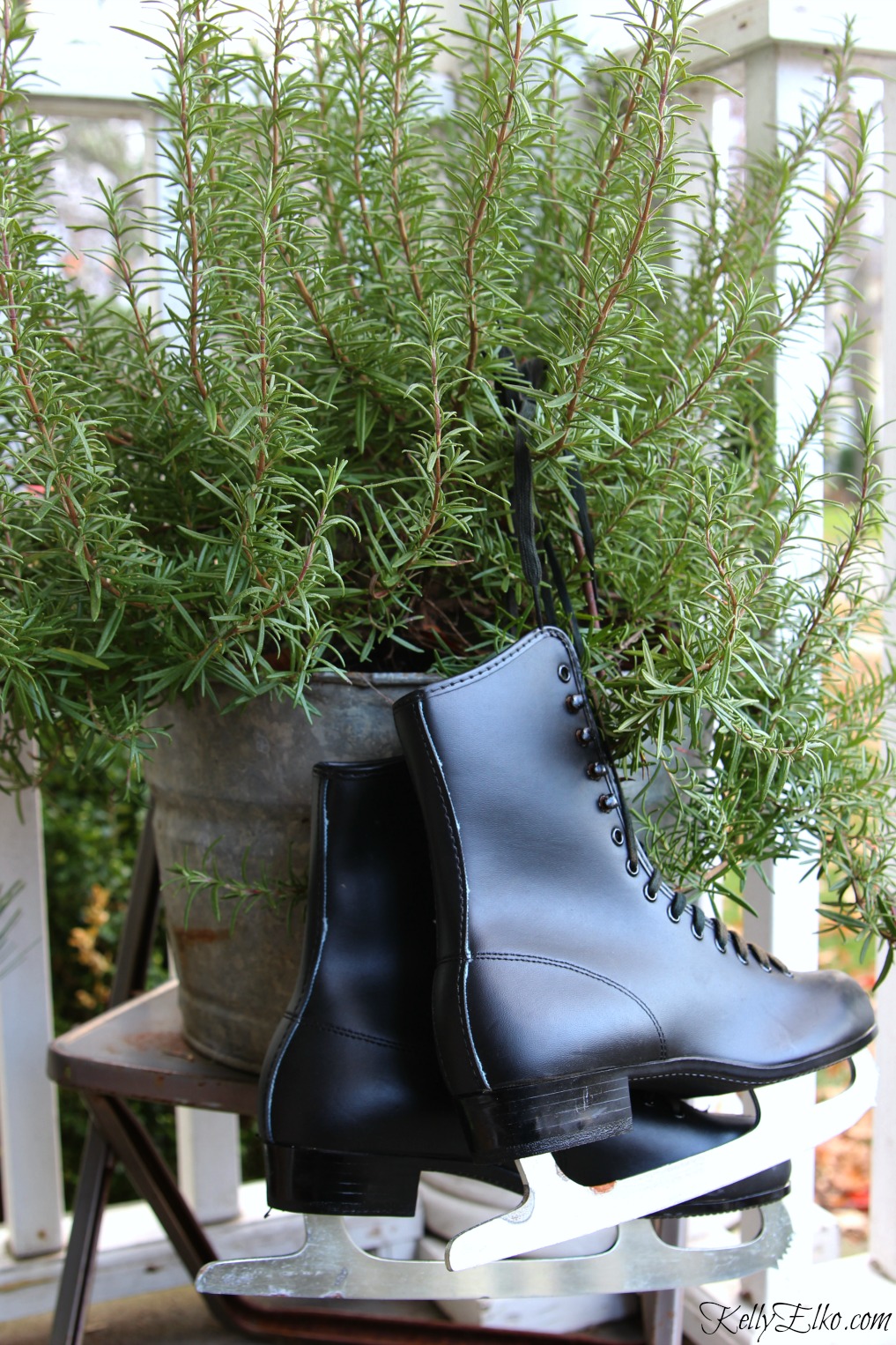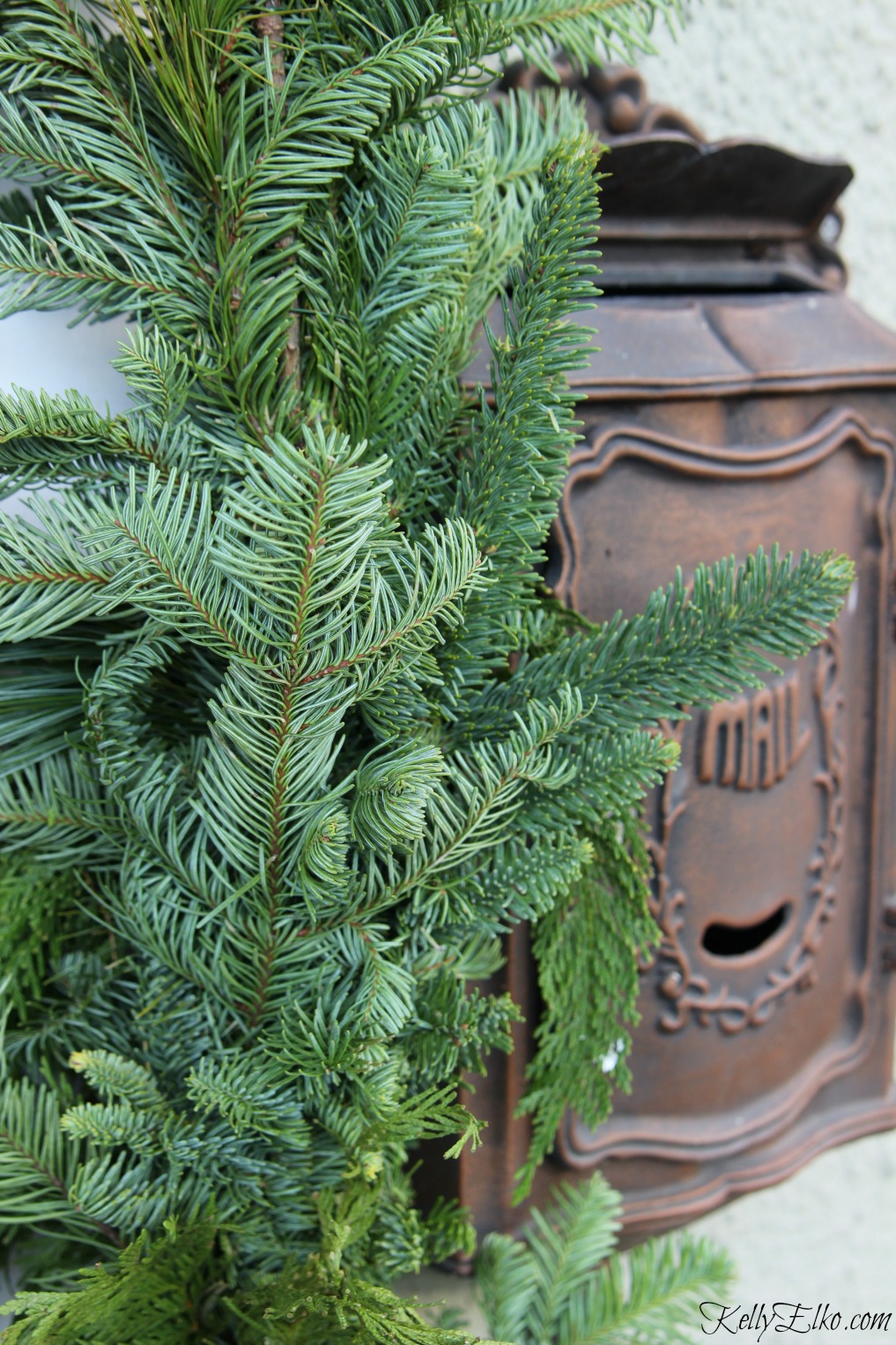 This bundle of greens came just like this so I picked up two and stuck them into urns – couldn't be easier.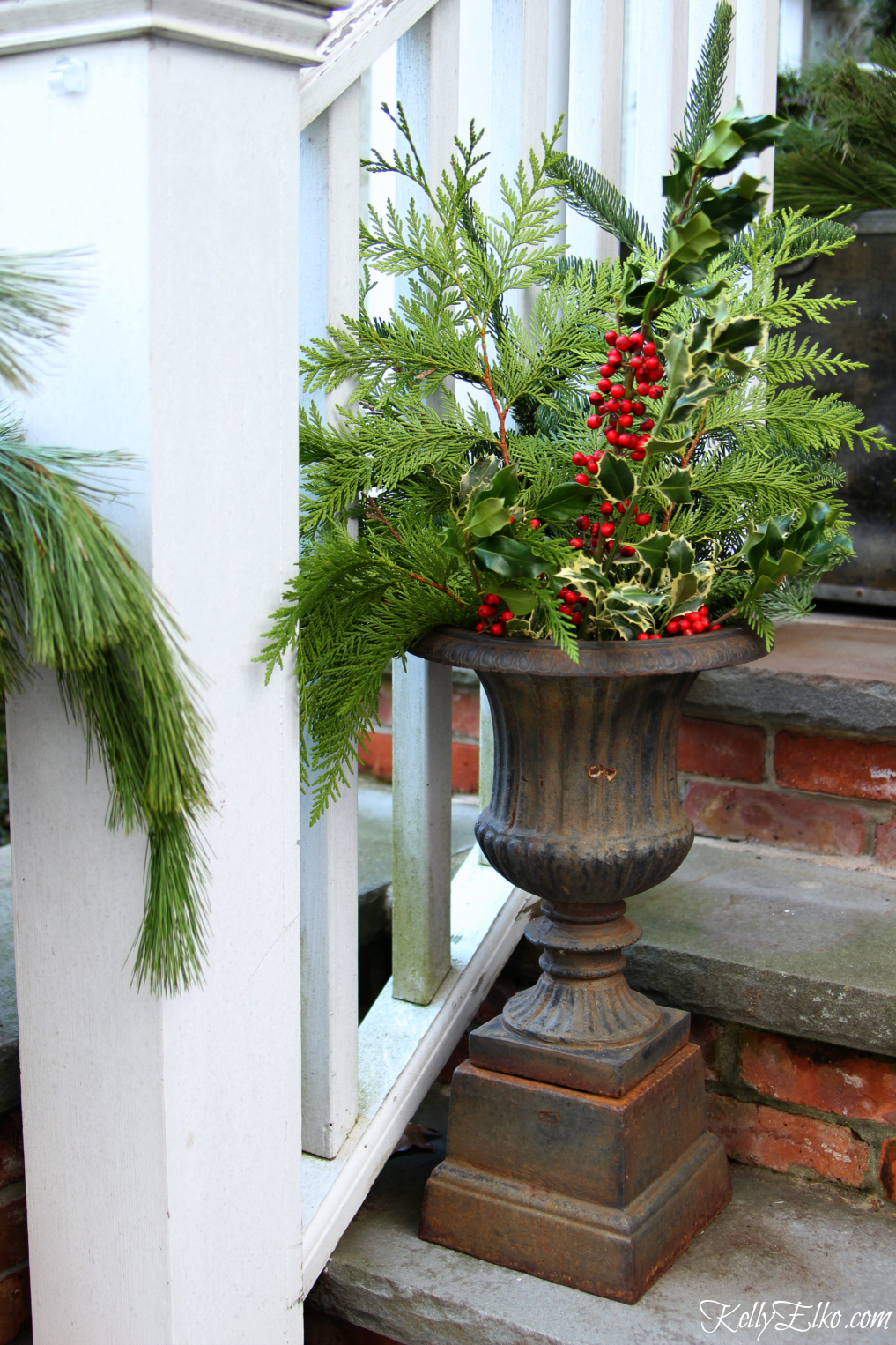 Tip: cut apart fresh garland and stick individual pieces into planters – I found these at HomeGoods – letting longer pieces hang over the edges and shorter, sturdier pieces stand upright in the middle.
One garland from Trader Joe's (only $6.50)  filled two of my large planters!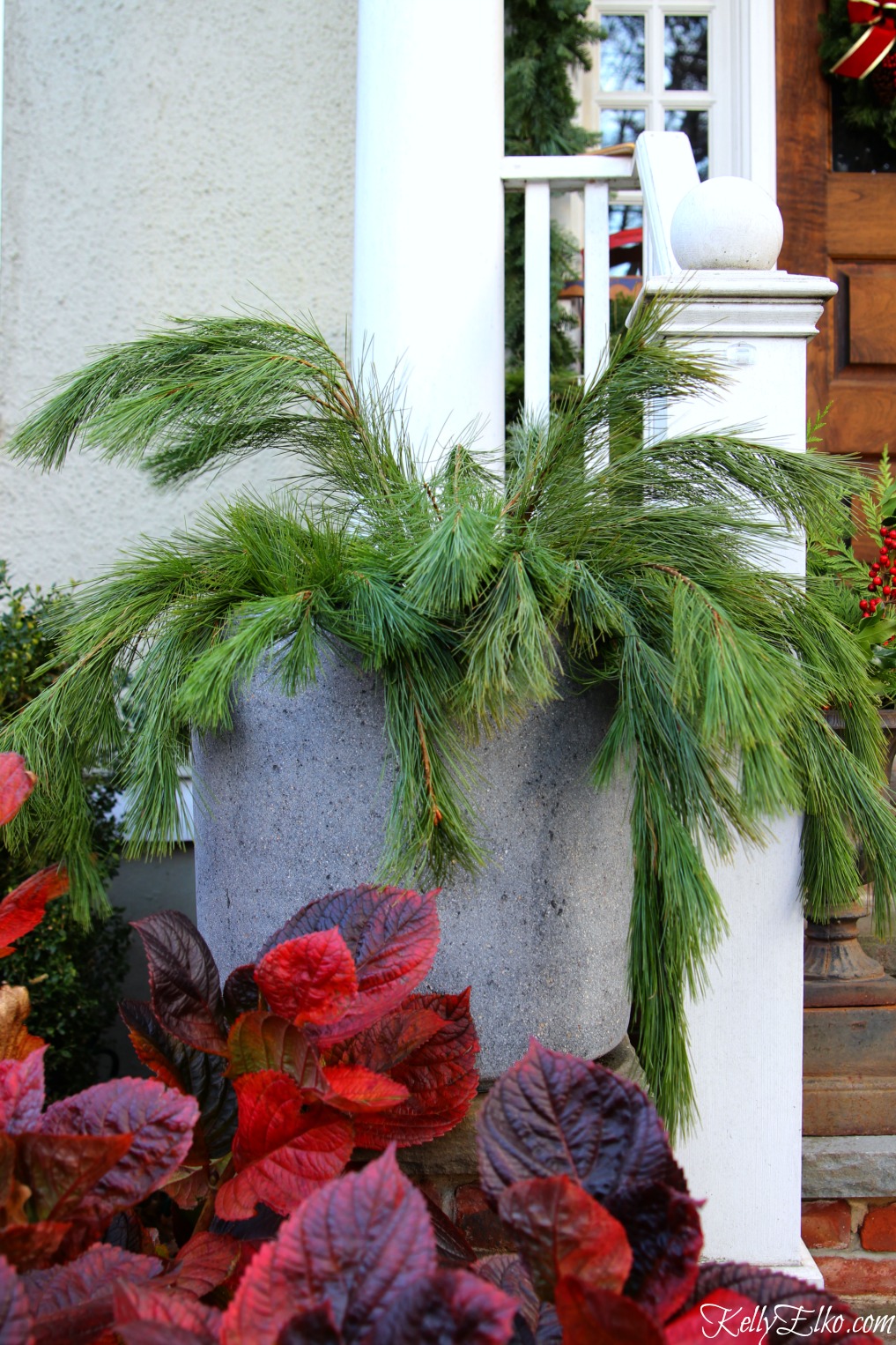 Sushi wants everyone to know she helped …
and by helped she means she chewed on the garland while I tried wrestling it from her.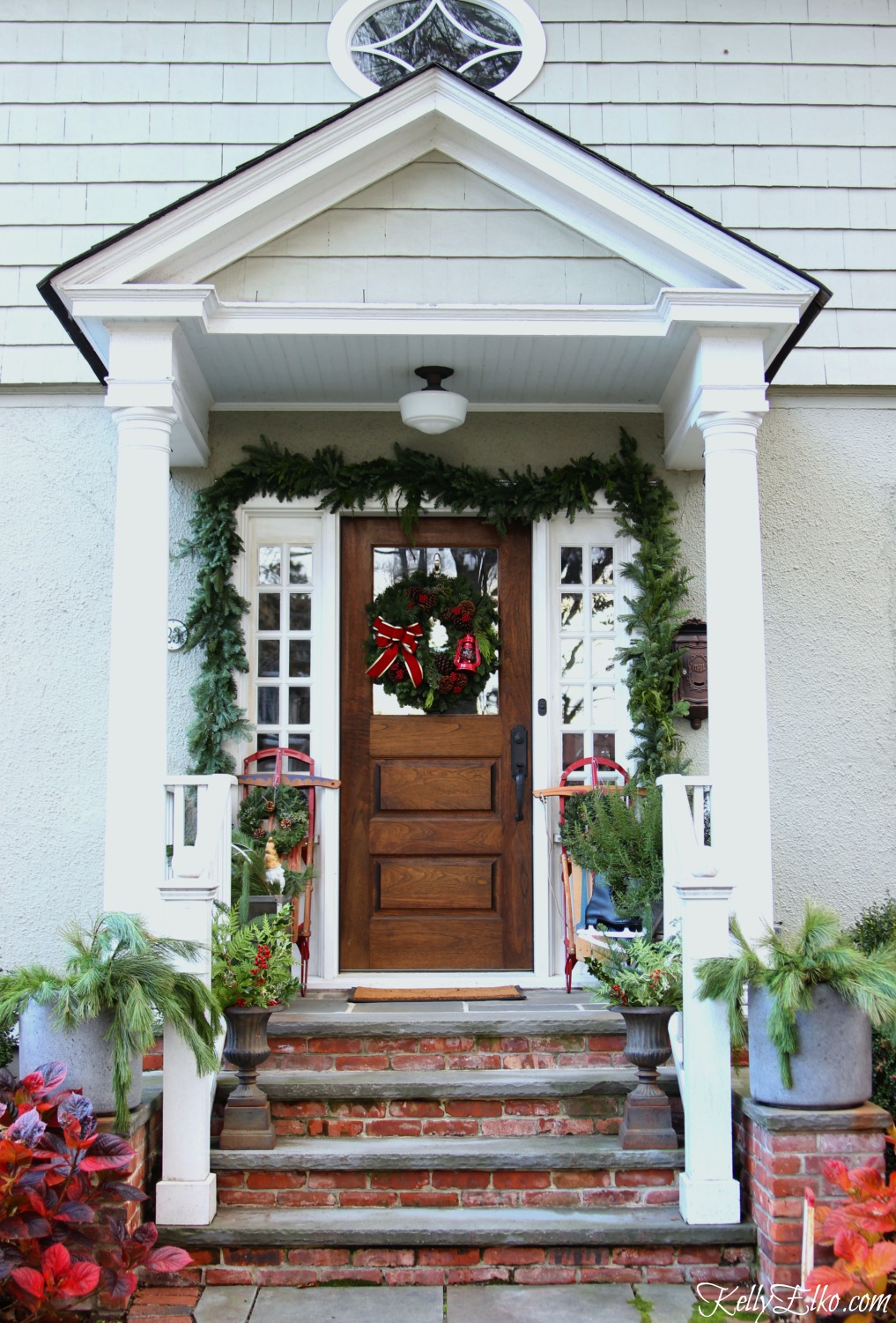 Don't just stand around freezing your buns off … come inside and take my Christmas Home Tour here.
P.S. Have you heard about the legend of St. Nicholas? Read all about it HERE and start a fun tradition with your family.
See more Christmas fun from these talented ladies with more to come all week long  …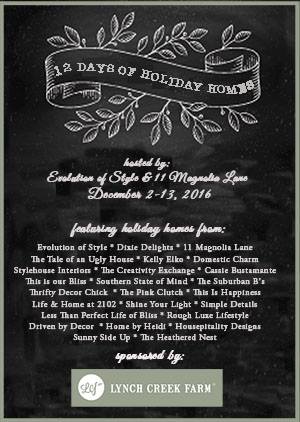 Friday, December 2 – Evolution of Style / Dixie Delights
Saturday December 3 – 11 Magnolia Lane / Domestic Charm
Sunday December 4 – 11 Magnolia Lane / The Tale of an Ugly House
Monday December 5 – Kelly Elko / Stylehouse Interiors / The Creativity Exchange
Tuesday December 6 – Cassie Bustamante / This is Our Bliss
Wednesday December 7 – Southern State of Mind / The Suburban B's
Thursday December 8 – The Pink Clutch / This Is Happiness / Life & Home at 2102
Friday December 9 – Simple Details / Thrifty Decor Chick
Saturday December 10 – Less Than Perfect Life of Bliss / Rough Luxe Lifestyle / Driven by Decor
Sunday December 11 – Home by Heidi / Housepitality Designs
 Monday December 12 – Shine Your Light /Sunny Side Up / The Heathered Nest
Tuesday 12/13 – HOLIDAY HOME LINK UP