When my kids were little, I would pour us all a mug of hot chocolate and we would pile into the car so we could drive around to look at Christmas decorations! There is nothing like looking at beautifully decorated houses to put you in the Christmas spirit. I'm sharing my favorite festive Christmas porches with creative ideas for adding a little extra ho ho ho to your porch. So whether you love natural, vintage, retro or colorful, there is sure to be a porch that inspires.
I always go with fresh greens outdoors and faux inside and these fresh greens make a world of difference on this stunning front porch where simplicity reigns. The yellow lab reminds me of my childhood dog, Rex.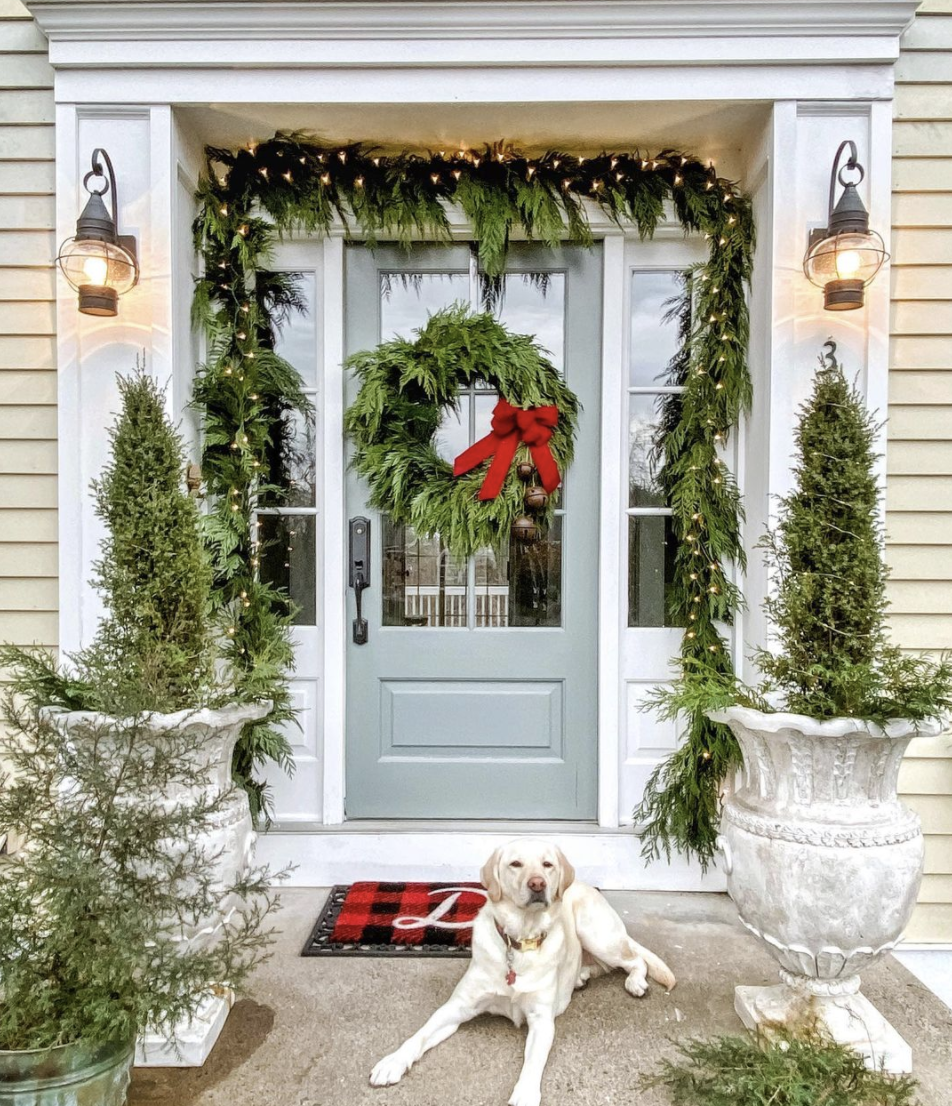 I adore this porch with black lanterns and planters to ground the space and splashes of red and green for a festive touch! She made that adorable red cardinal wreath with candy cane striped ribbon and shares the steps for making one of your own.
Festive red and green Christmas porch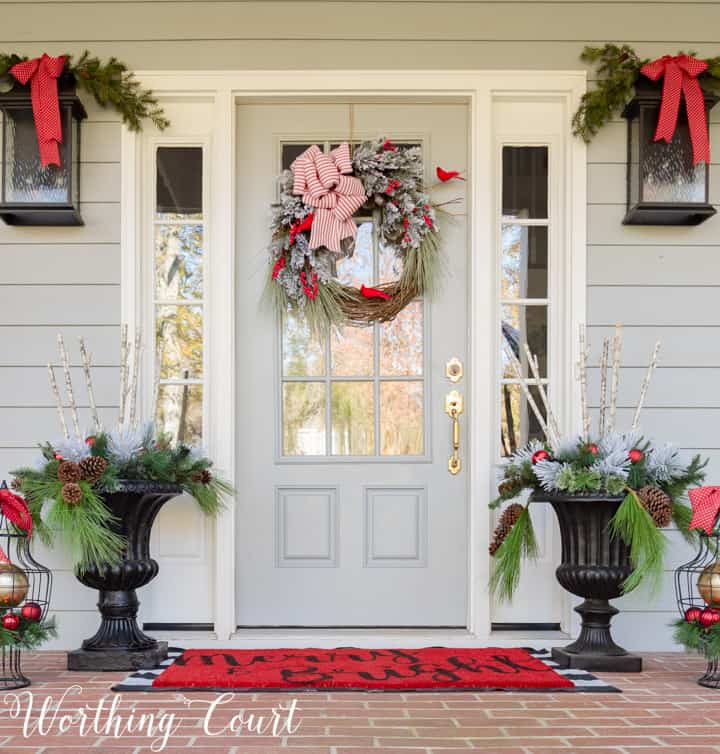 I've got pew envy ever since I found carpenter bees burrowing in my antique pew! I love the stacks of birch logs under the pew and all the fresh greenery including this huge wreath that she made (don't miss the how to).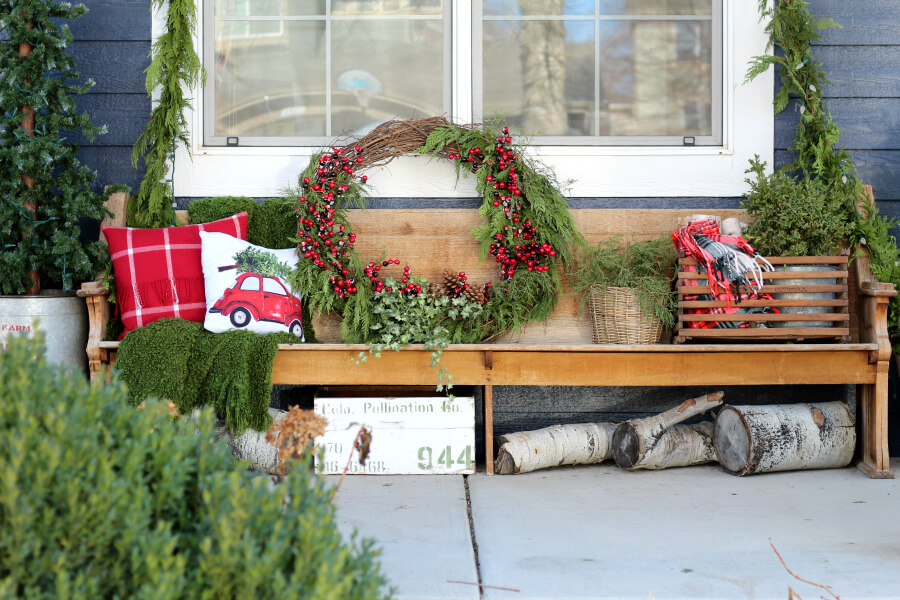 She starts with a base of good faux garland then tucks in real pieces and finishes it off with giant sugar pine cones and huge jingle bells.
Pinecone & Jingle Bell Christmas Porch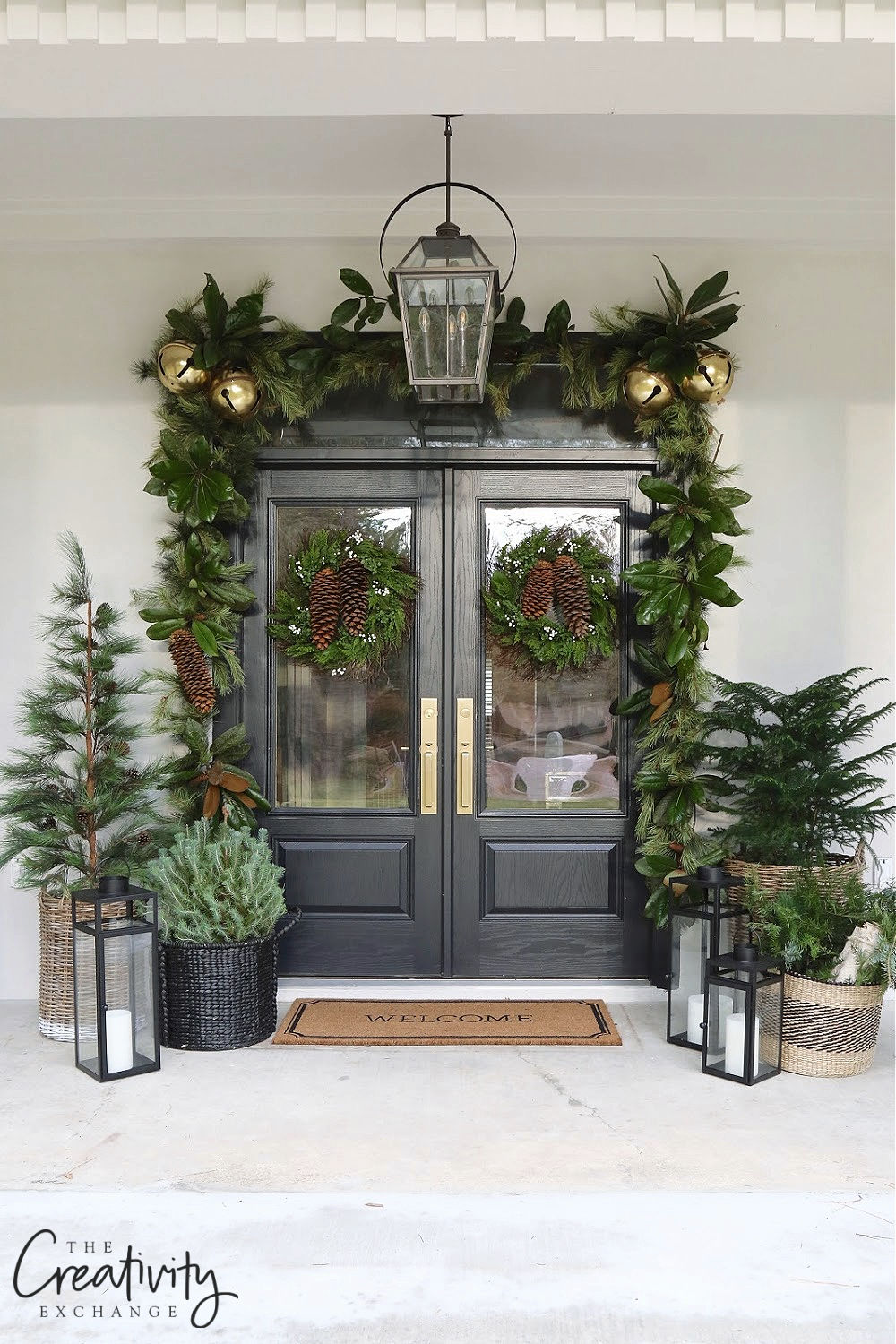 This classic 1800's stone farmhouse doesn't need much to dress it up for Christmas. She cut greens from her yard and added burgundy ribbon for a pop of color.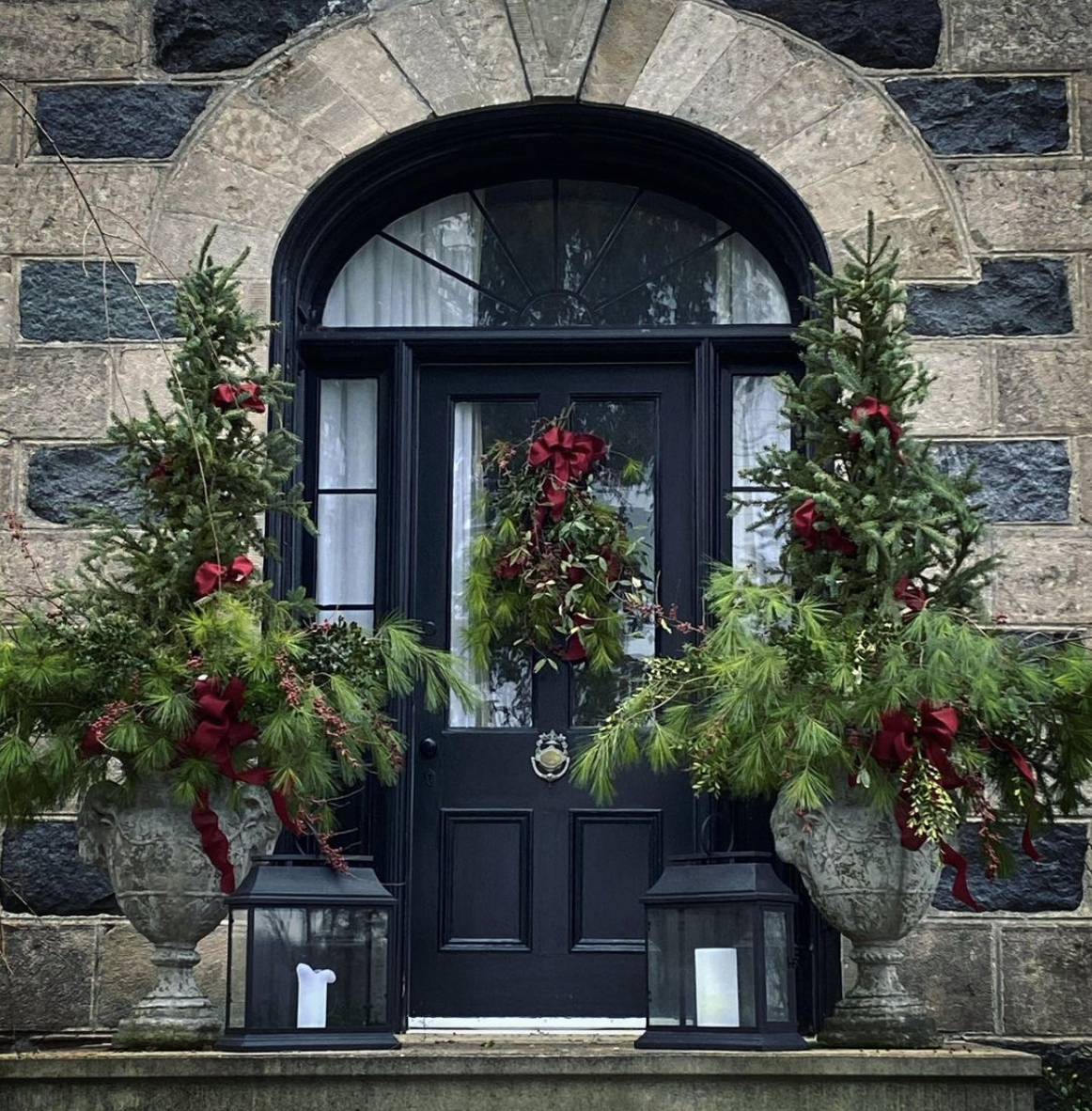 I love the addition of red berries to the garland a wreath of this classic porch not to mention the adorable photo bombing dog!
Red Berry Garland & Wreath Christmas Porch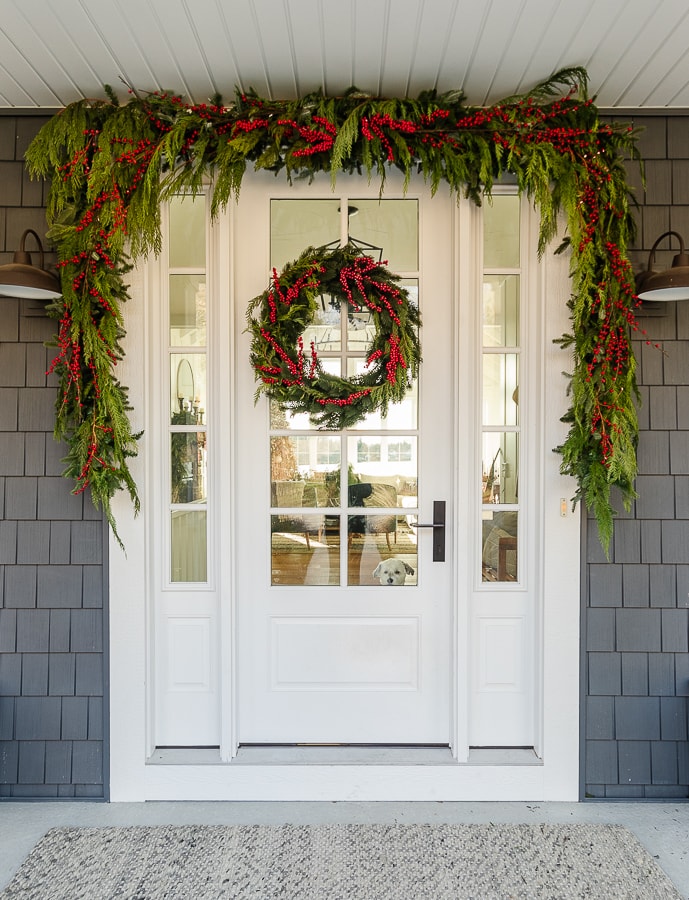 The beautiful arched door is the focal point of this stunning home so all that is called for is a simple garland draped over it.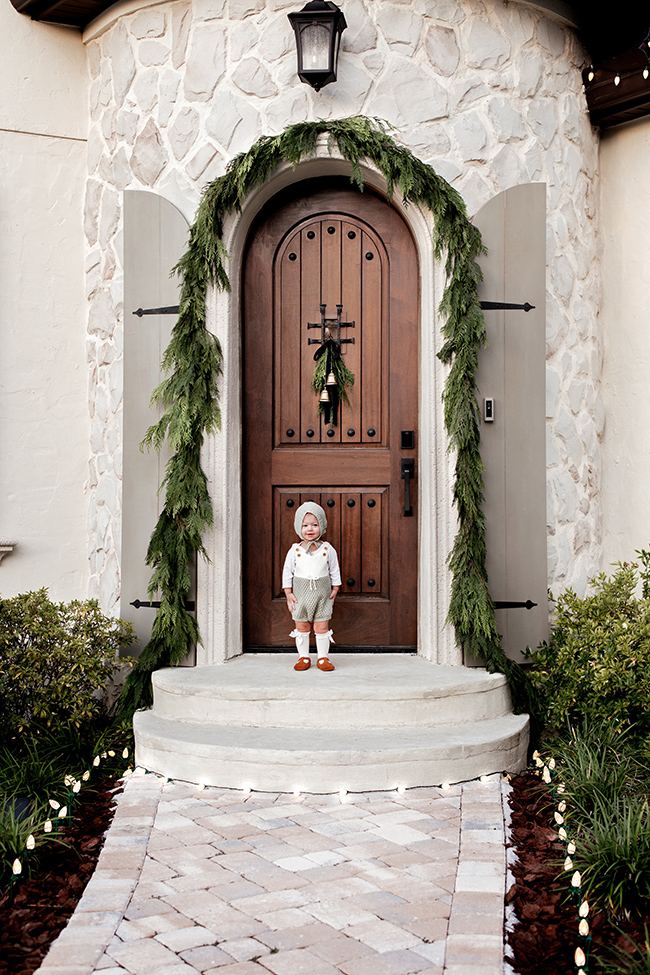 I wish I had a porch large enough for a table to display Christmas decorations and I love the wood barn star quilt that hangs above.
DIY Wood Barn Star Quilt Christmas Porch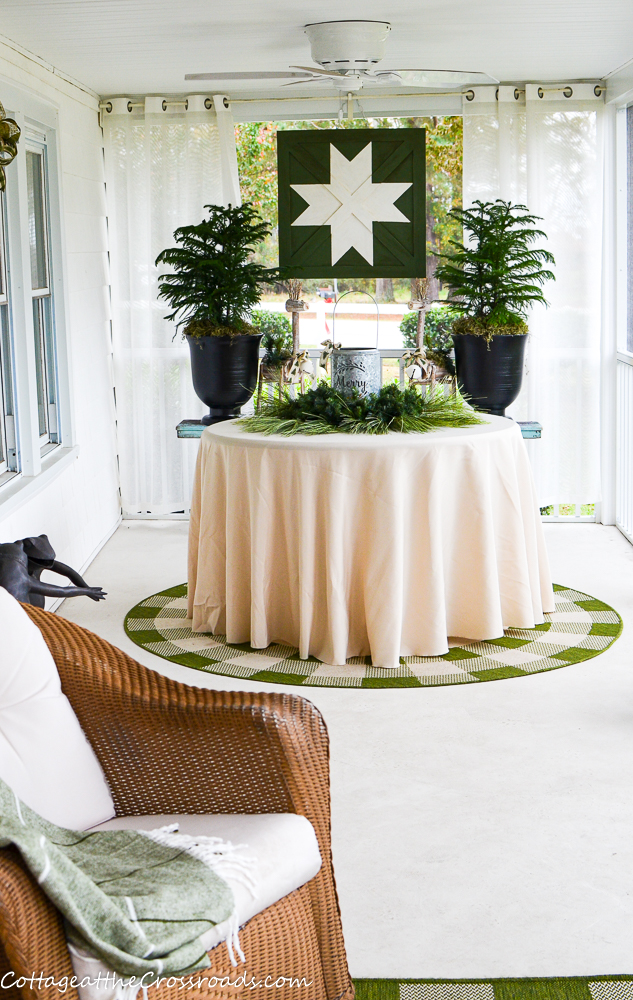 I love when porches are decorated with vintage flair and this faux mantel is decked with a fun collection of red thermoses and I love the old wagon piled high with cozy throws.
If color is more your thing, here are some fun colorful Christmas porches.
Her home is so joyful! The pink front door lets you know you're in for a Christmas surprise!
Pretty in Pink Christmas Porch & Entry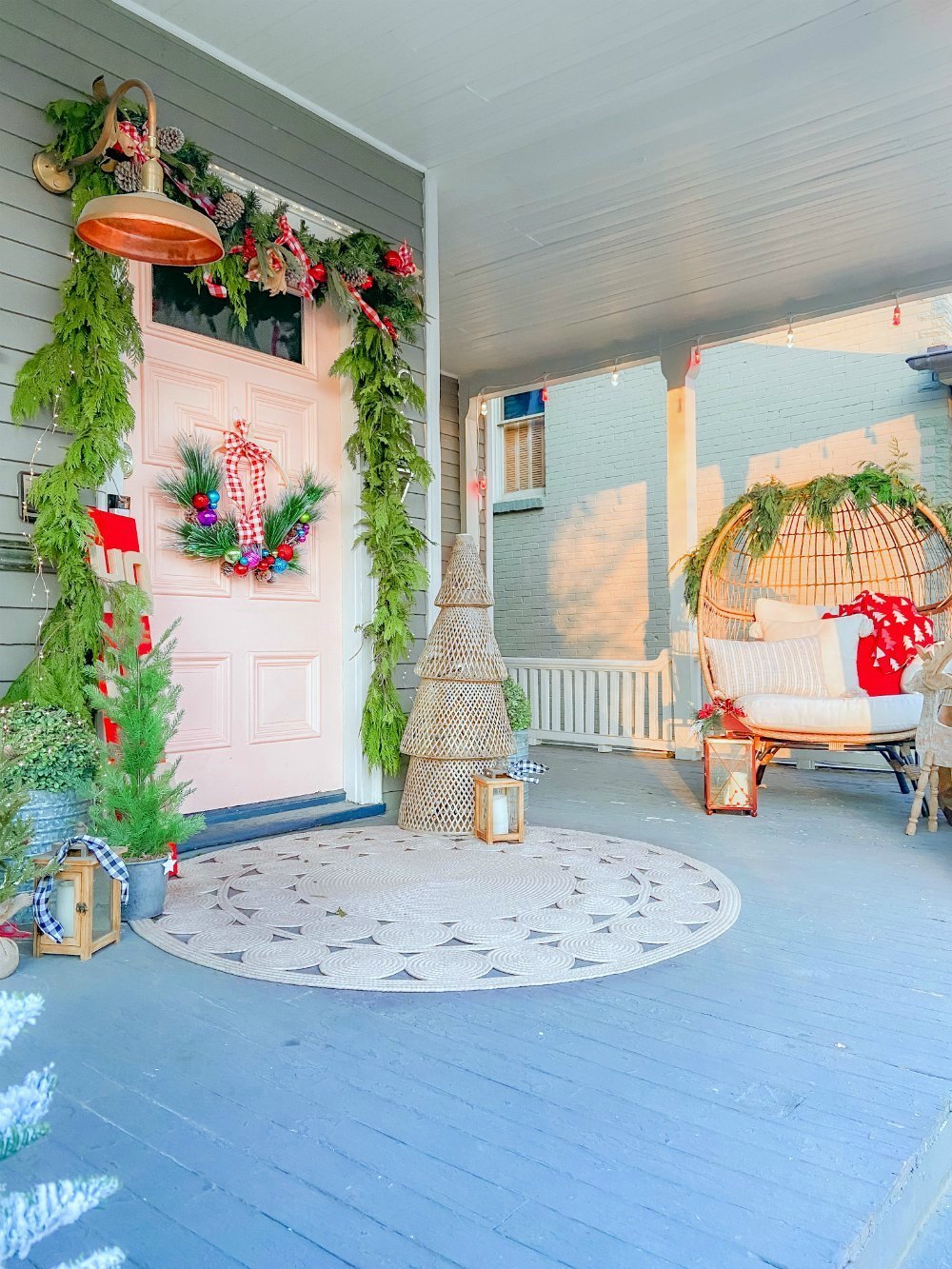 How fun is this vintage collection of all things plaid!
Mad for Plaid Vintage Christmas Porch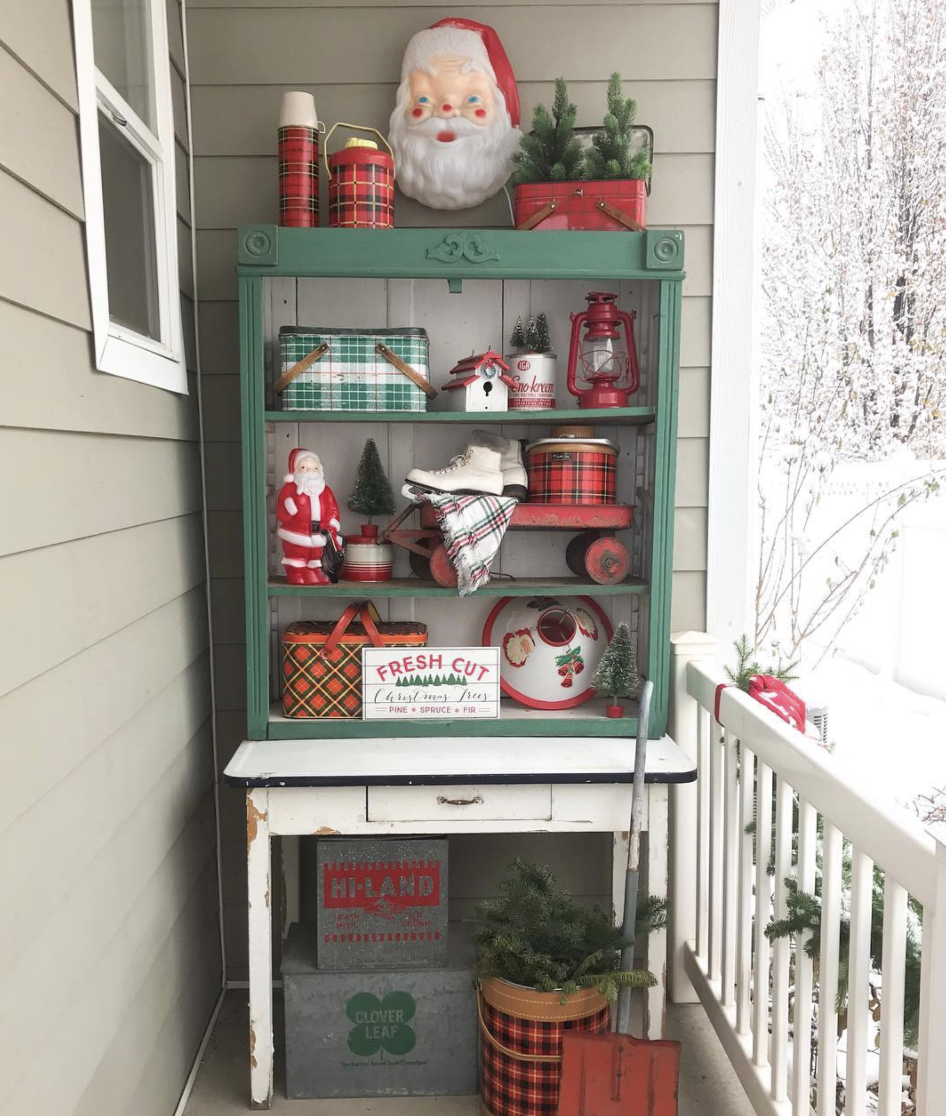 My friend Amy always goes all out on her Christmas porch and she did not disappoint this year! There is so much more to see so be sure to stop by and pay her a visit.
Calling all vintage lovers! You're in for a treat with this retro Christmas porch filled with jolly old St. Nicks!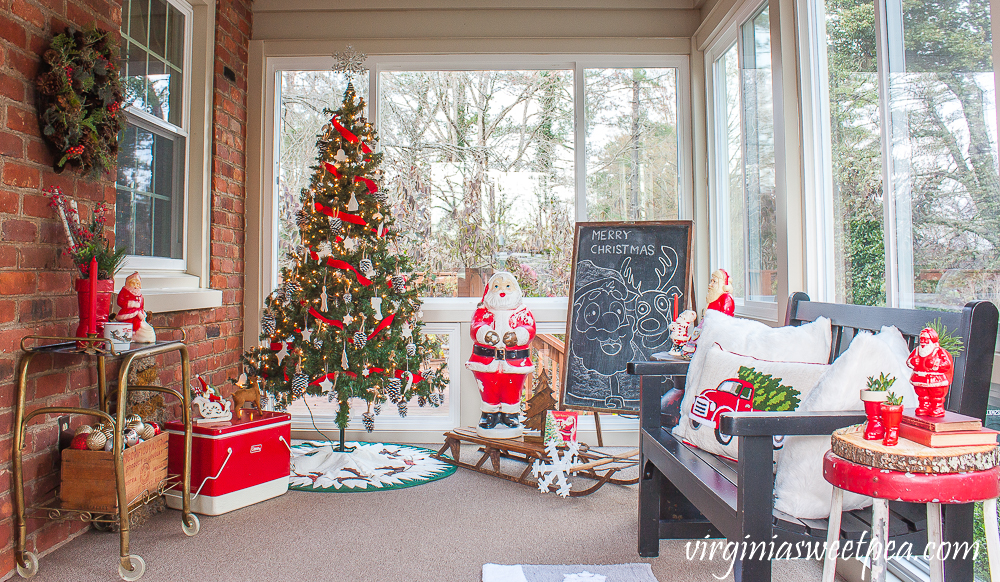 I'm a creature of habit when it comes to decorating my porch for Christmas. A pair of vintage sleds (one from my childhood) and fresh garland and wreaths with pops of red.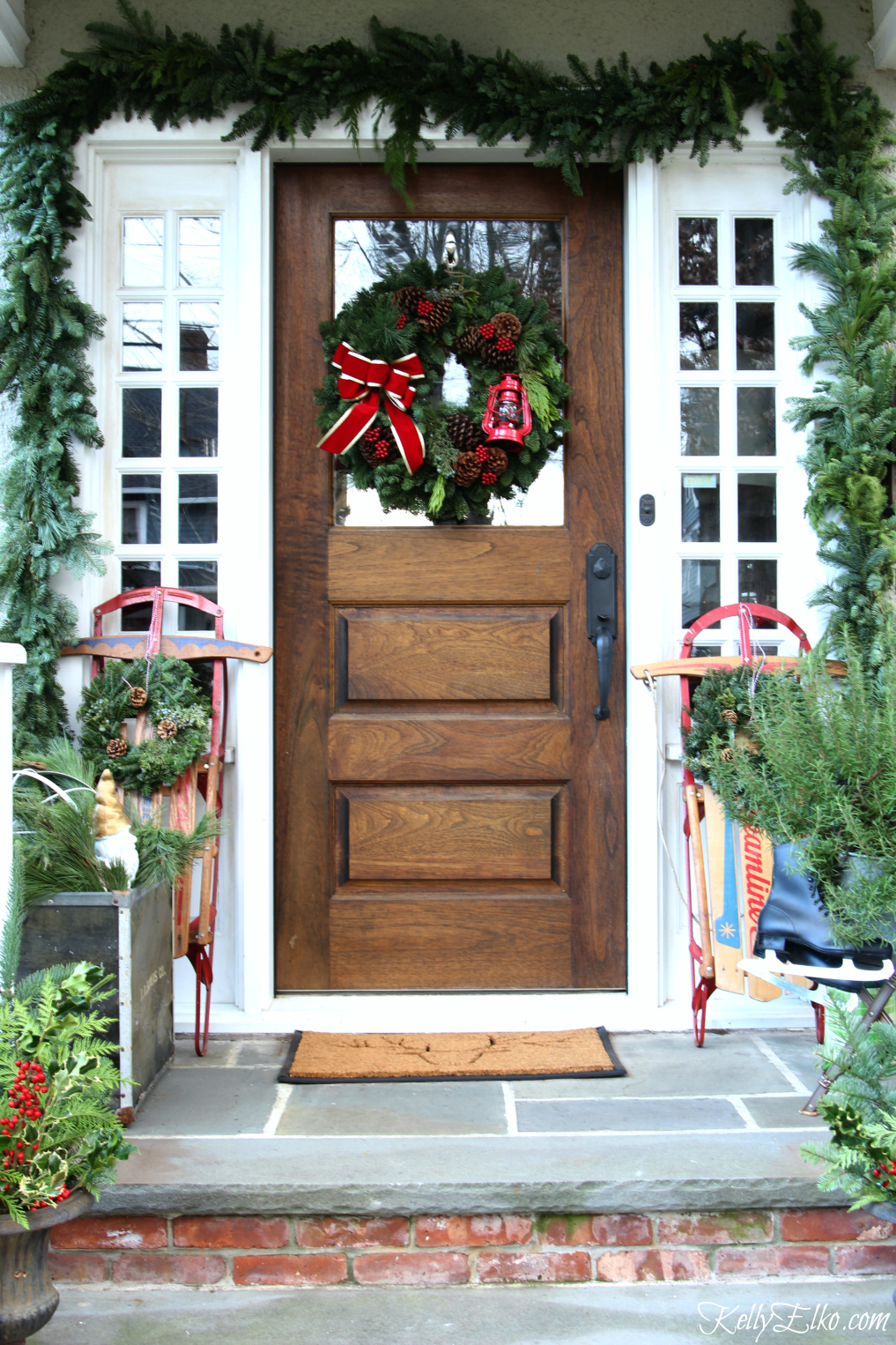 My friend stopped over the other day and gave me a scolding when she saw my dead mums hanging limply in my urns so I'll be spending the day freshening up my porch and getting it ready for Santa!
Do you decorate your porch the same way every Christmas or do you like to mix things up?