When I Meet Martha Stewart Tomorrow, Will She Judge Me?
My girls have been begging for a dog for years.
I have been saying no for years.
Well, except for that one time we gave it a go and adopted a rescue dog.
After he bit the rescue worker's face, giving her 11 stitches, we were once again dog-less.
But we do have fish!
Two simple goldfish that have survived in our home for over two years!
And they are easy …
they can be left alone for days and don't require much attention.
The perfect pet!
You see, while I usually show you my house in it's best light …
you haven't seen my deep, dark secret.
If you're squeamish, I implore you to avert your eyes right now.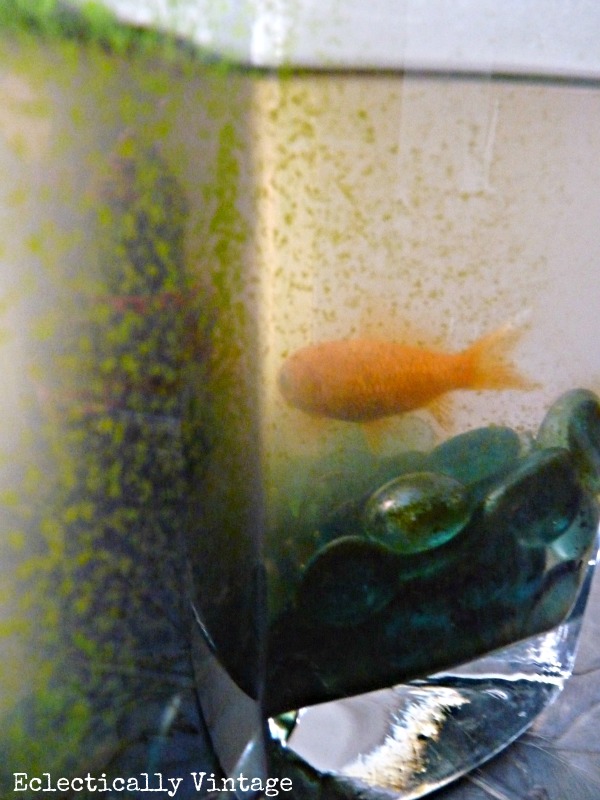 Shame is washing over me – don't judge!
So I cleaned up the tank (those fish were writing "help me" in the algae – so I knew it was time).
Will it get to drought level proportions before I change the water again?
Most likely.
Do you see why we don't have a dog?!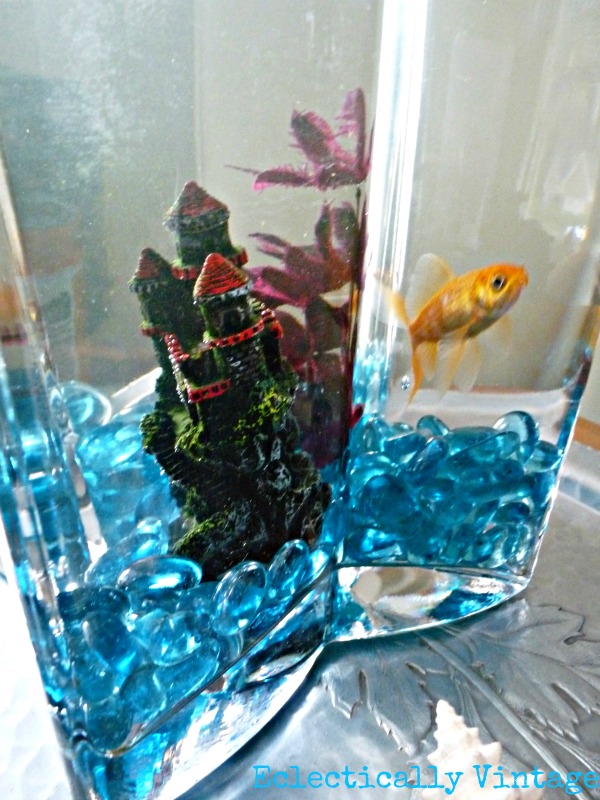 I'm off to BlogHer in New York City tomorrow where I plan on becoming BFF's with
Martha Stewart, Katie Couric and Solidad O'Brien (they're speakers)!
Don't let them know about my dirty little fish bowl secret …
you know they'll judge me!
I plan on partying the weekend away NYC style so follow me on Twitter to stay up on all the action!
I'll tell my new BFF Martha that you said hi …
now that's a good thing!