I've teamed up with Article to share my Sven sofa review and talk about how it is holding up over one year later. The best part is we are giving one of my lucky readers their very own Sven sofa (up to a $2,000 value). You can choose a sofa, a sectional or a daybed in any fabric and color … including leather!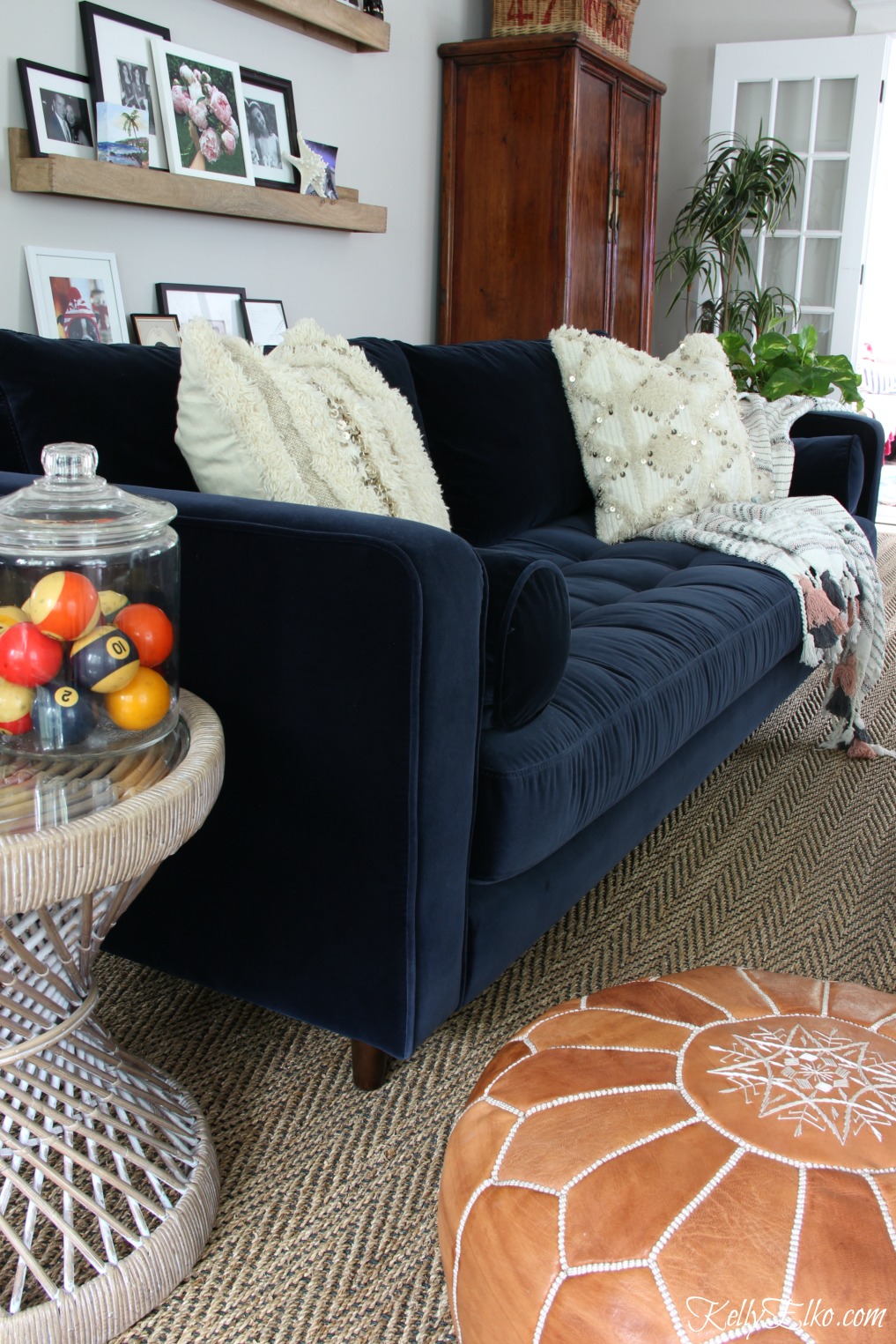 Let me just start by saying I know buying a sofa, sight unseen, can be intimidating (don't miss my post with tips for buying a sofa online). But there is a reason why Article is such a popular online furniture store. In three years, they have sold more than 100,000 sofas and 35,000 of those were the Sven – their most popular sofa.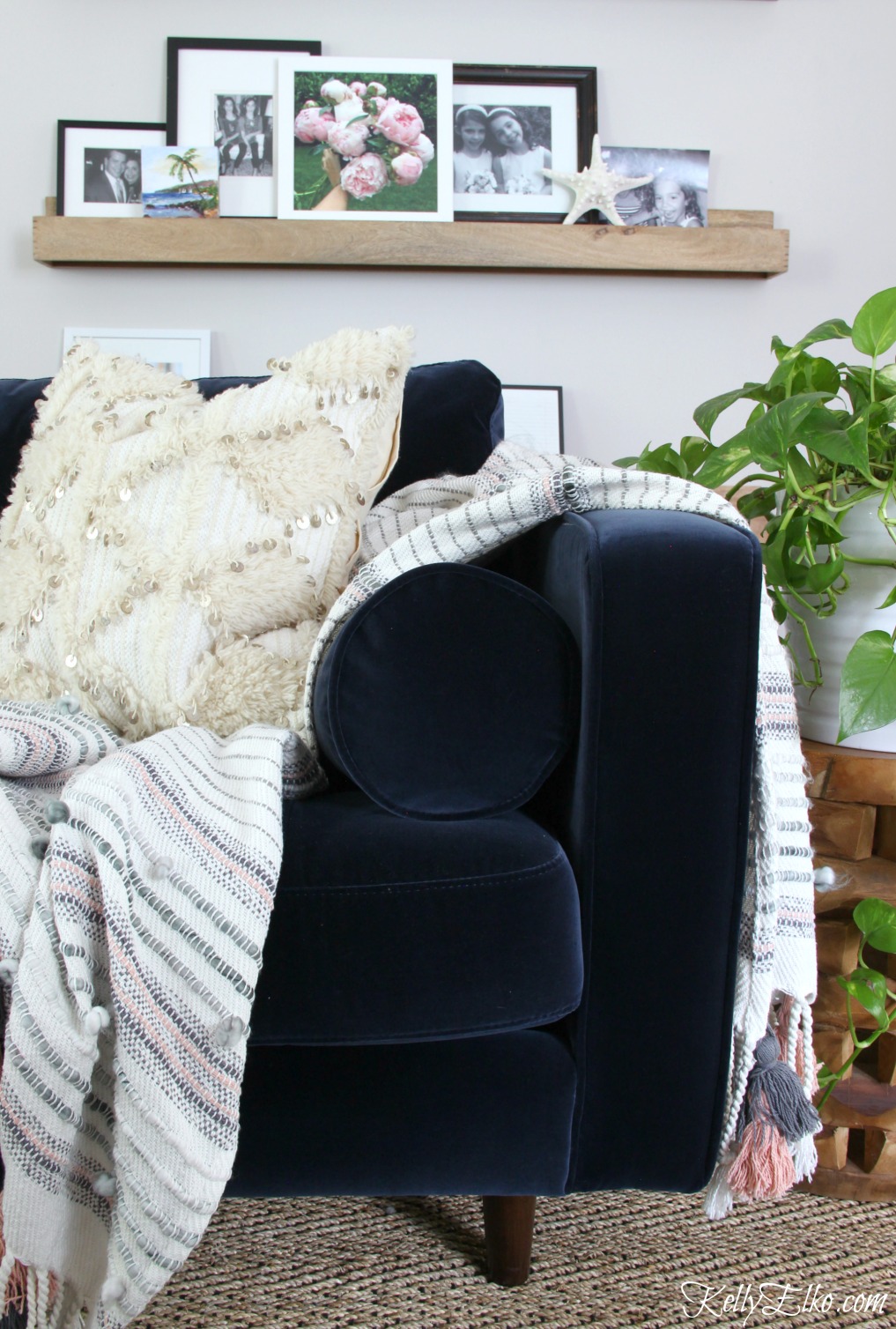 I love Article so much that I couldn't stop at one sofa! I have two of their sofas, a gorgeous leather ottoman and something new I can't wait to share soon (and it's not an upholstered piece)! Each of my four orders arrived quickly and the delivery men couldn't have been friendlier or more professional.
You can see more of my sofa in my colorful living room makeover here.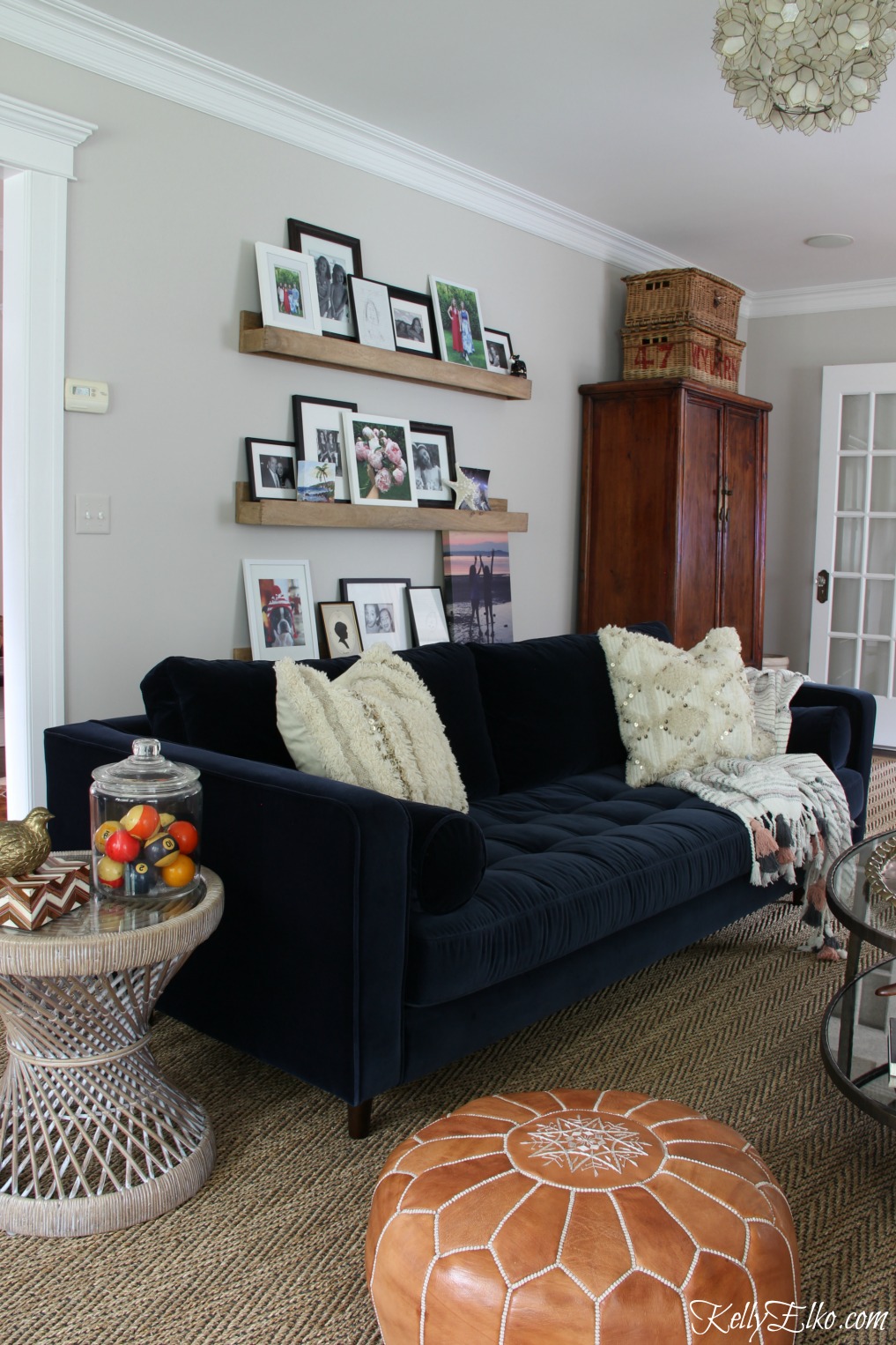 It's easy to recommend a piece of furniture when it's brand spanking new but the true test is how it holds up over time. I've gotten tons of emails, comments and direct messages asking me how I like my sofa so I thought I would answer my most frequently asked questions about the Sven sofa. Here's why Sven is perfect for me.
My Sven Sofa Review … One Year Later
Is the Sven sofa comfortable? 
Sven passes the nap test! It is nice and deep which makes it perfect for lounging. The loose back cushions are sink into soft. It's mid century style means it is lower to the ground but my almost 6′ tall hubby also thinks its super comfy.
Does the fabric pill?
The velvet cotton on my Sven sofa has never pilled.
How is the sofa holding up?
The sofa looks as good as new. It's in our living room which doesn't get as much use as our family room but it does see it's share (especially in winter because we like to lounge in front of a roaring fire). I use a lint brush to remove lint and fuzzies between vacuum sessions and I don't let my dog on the sofa without a throw blanket.
Do the back cushions sag?
The cushions are loose back which means, like regular pillows, they do need occasional fluffing to maintain their shape. Note: since I have received my sofa, Article has added more stuffing to the Sven back cushions.
Has the fabric faded?
My navy blue fabric has not faded but it's not close to the windows. If fading is a concern, I would choose a lighter fabric.
Other things I love about Article …
$49 flat rate shipping fee (no matter how much you order) or you can pay a little extra to have in room delivery.
30 day money back guarantee. Just be sure to save your packaging and Article will pick up the furniture (minus delivery and pick up charges).
Sushi really wants you to win!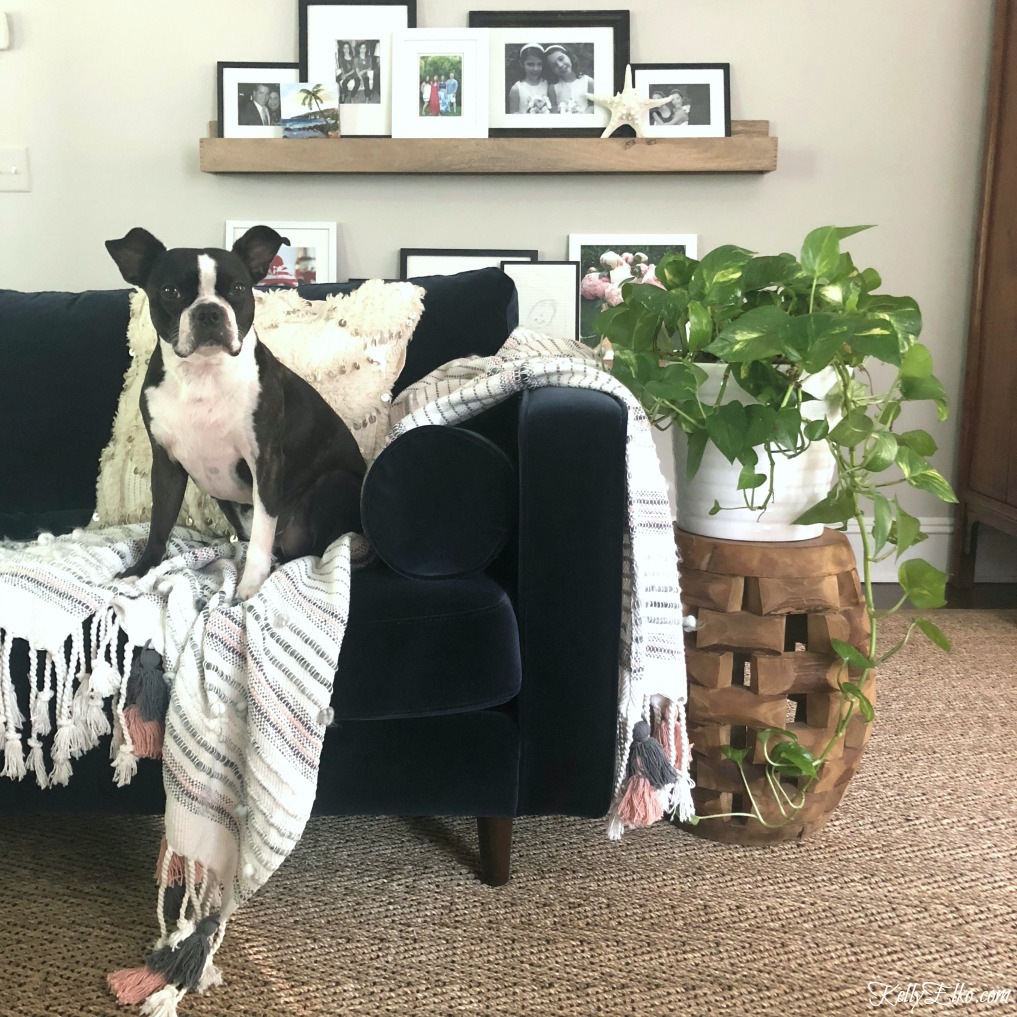 ENTER TO WIN – Sven Sofa (up to $2,000)
US and Canada shipping addresses only