Fun fact: sometime long, long ago, Addi's Bottle Brush Company dyed their toilet bowl brushes and turned them into little Christmas trees and wreaths. These whimsical little trees have been around forever and have regained popularity recently. I'm sharing some really creative ways to decorate with these little trees, simple crafts, different ways to dye them as well as a genius storage idea.
If you're a vintage lover, the most valuable ones will be studded with little mercury glass beads like this cute pink tree. Some are even music boxes that spin. I've never seen anything like this differently shaped bottle brush tree. Some even come with little Christmas characters like this tree with an elf.
This post contains affiliate links which means if you purchase something, I will earn a small commission at no extra cost to you.
If a bottle brush tree is good then my bottle brush tree Christmas tree is even better! It reminds me of a snowy mountain covered in trees. I think I need this bottle brush tree pillow for this room!
Bottle Brush Tree Christmas Tree & Full Christmas Home Tour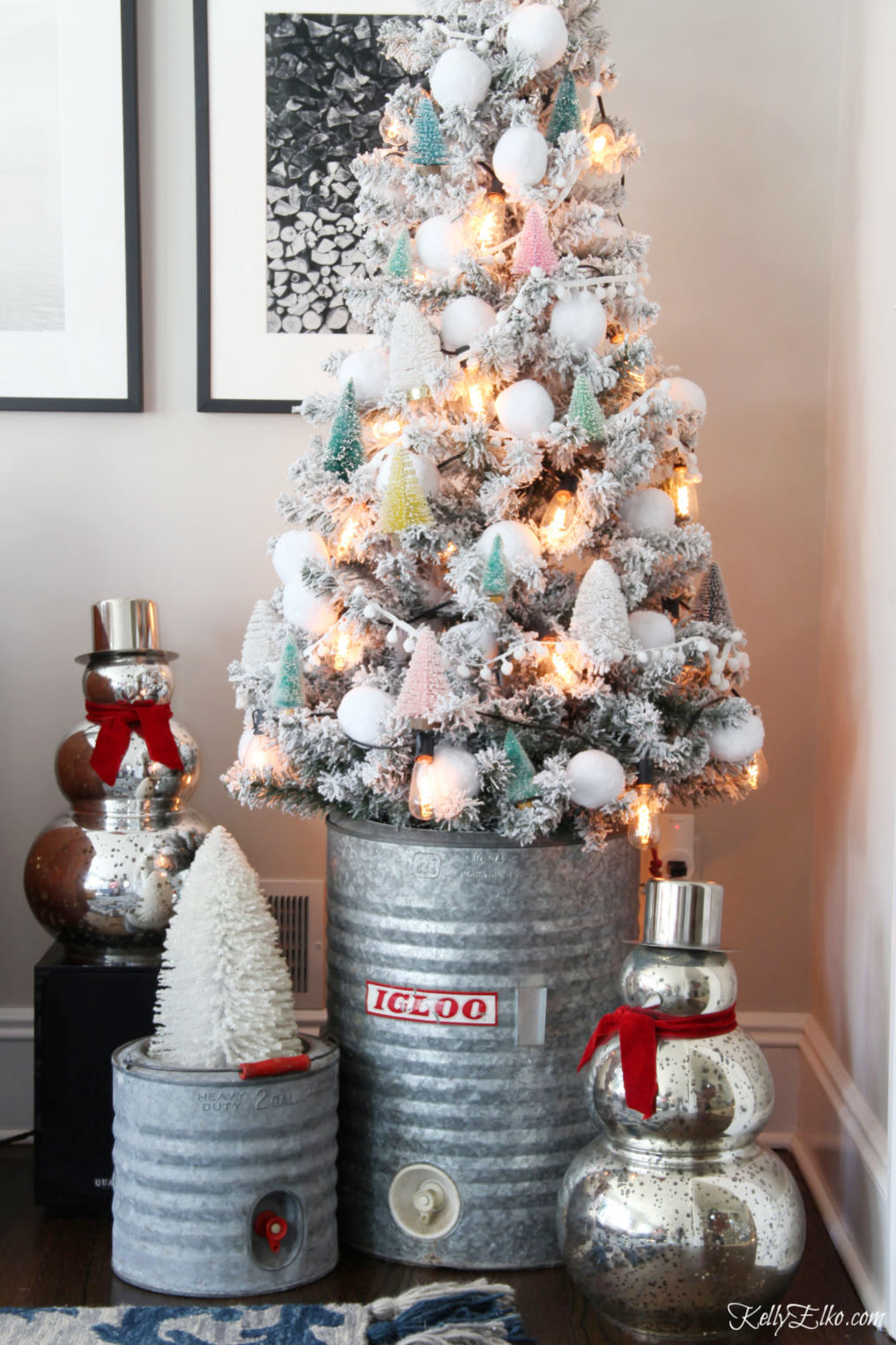 This dog has her pick of trees on which to leave her mark!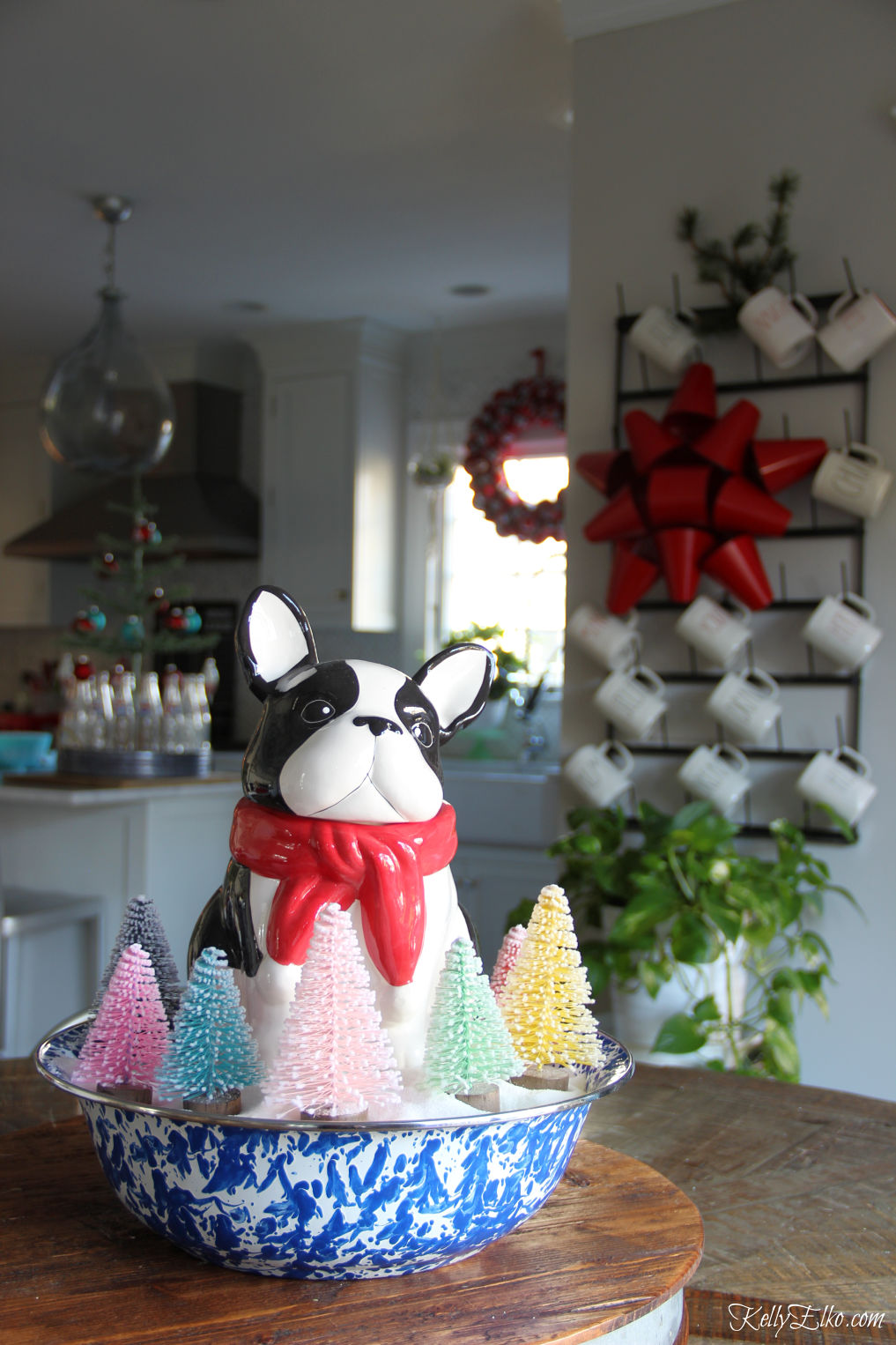 I found these vintage bottle brush trees at the thrift store and they make the cutest mohawks for my Santa mugs.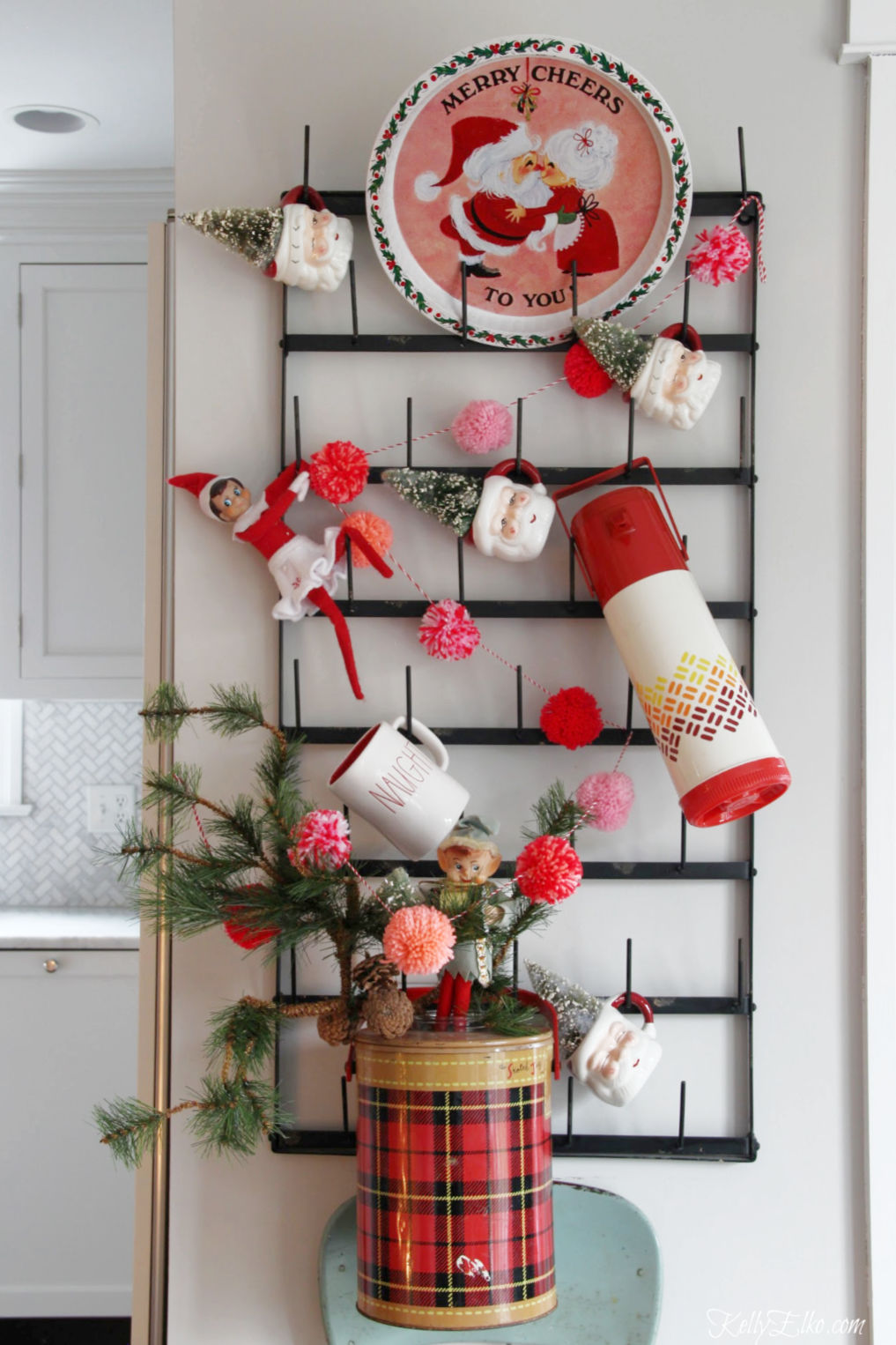 Let's check out what some other creative gals have done with their bottle brush trees.
A rainbow of bottle brush trees are the focal point of this mantel.
Rainbow Bottle Brush Tree Mantel – A Joyful Riot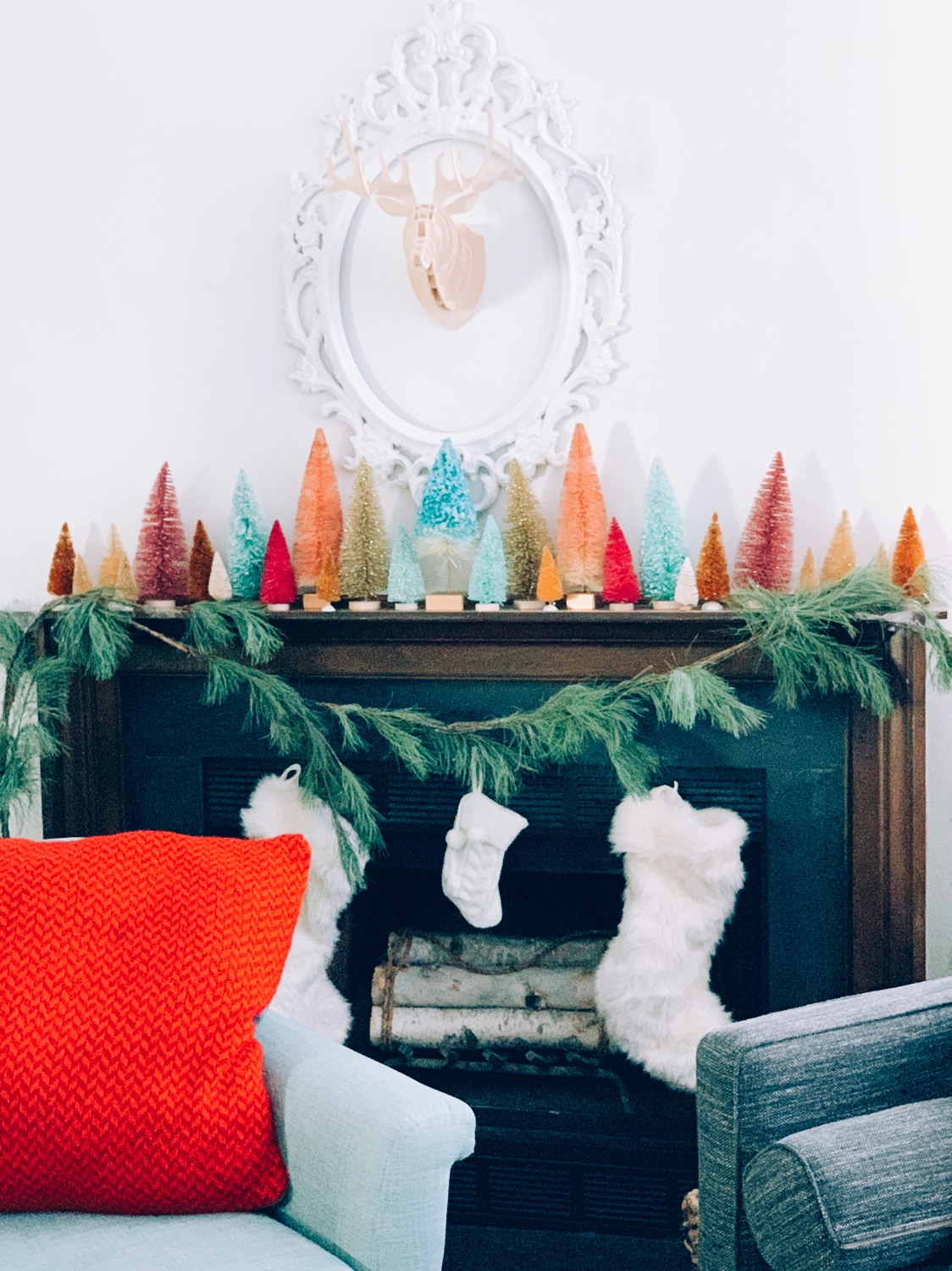 Dress up bottle brush trees with faux flowers to create a one of a kind Christmas centerpiece.
DIY Floral Bottle Brush Trees – Sugar and Cloth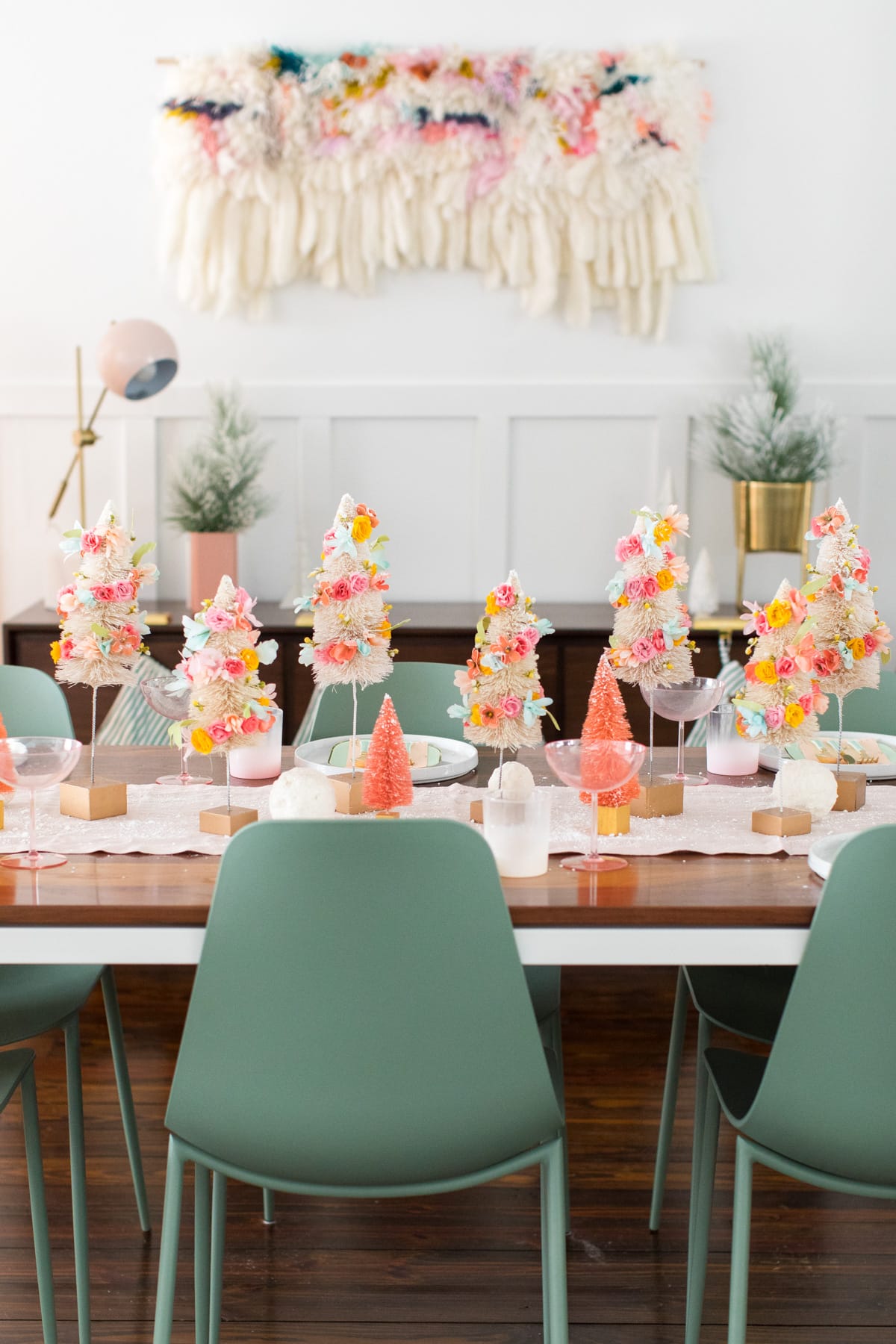 If you're feeing crafty, whip up an adorable wreath with its own little forest.
Wood Bead Bottle Brush Tree Wreath – Nest of Posies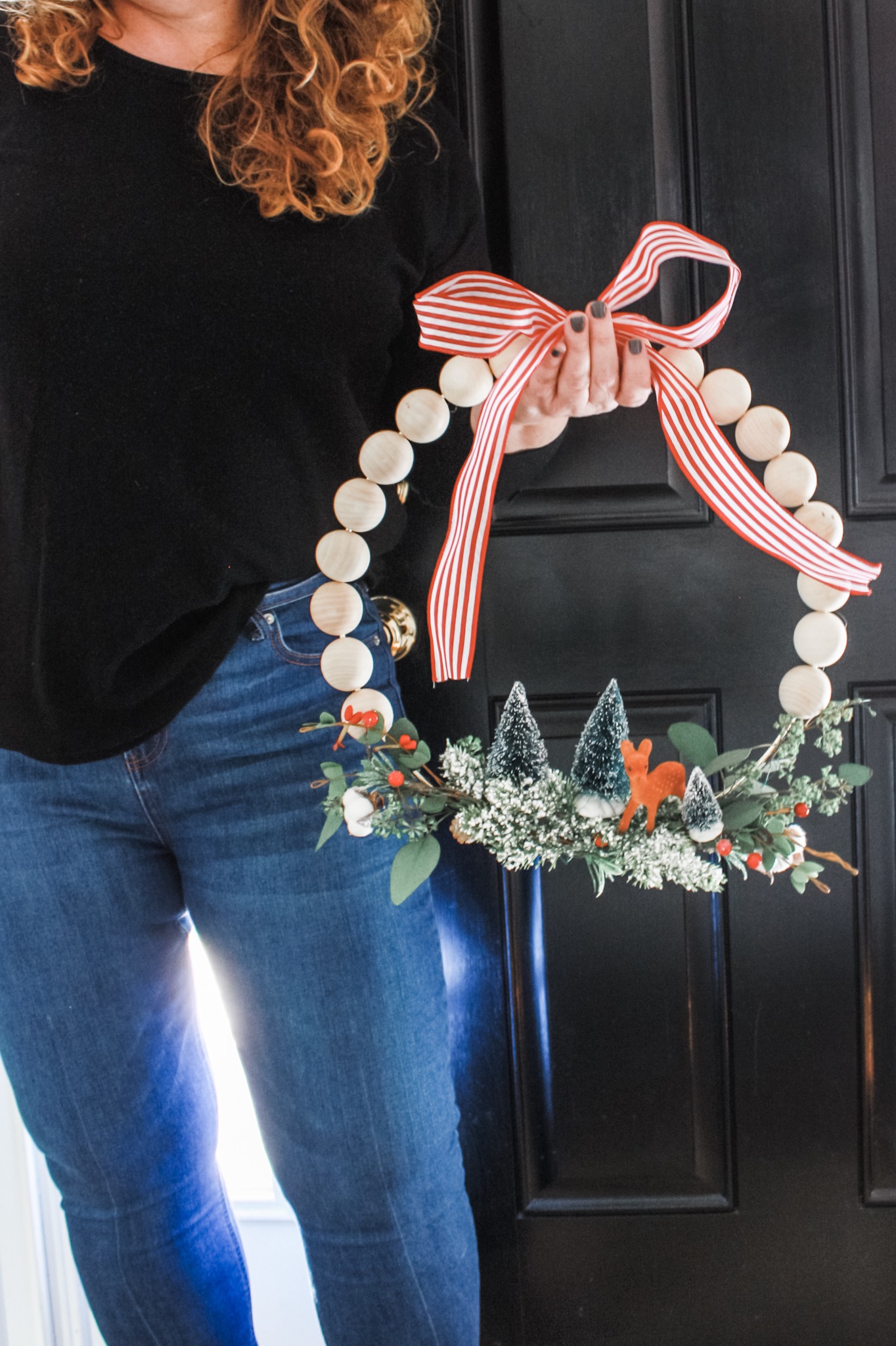 Or create a rainbow of trees on a snowball like wreath.
DIY Pom Pom Wreath – ModernGlam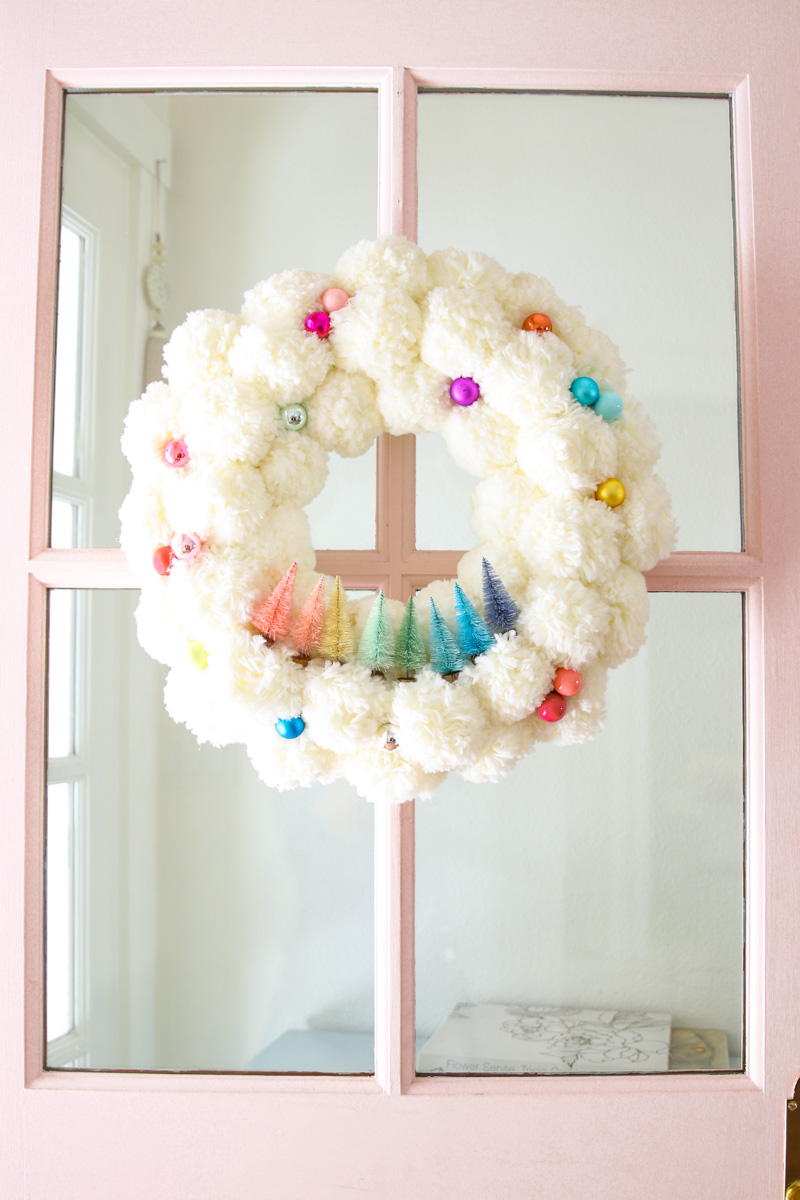 I love the way she just casually tossed a bunch of tiny trees in a tray.
Bottle Brush Tree Tray Filler – My 100 Year Old Home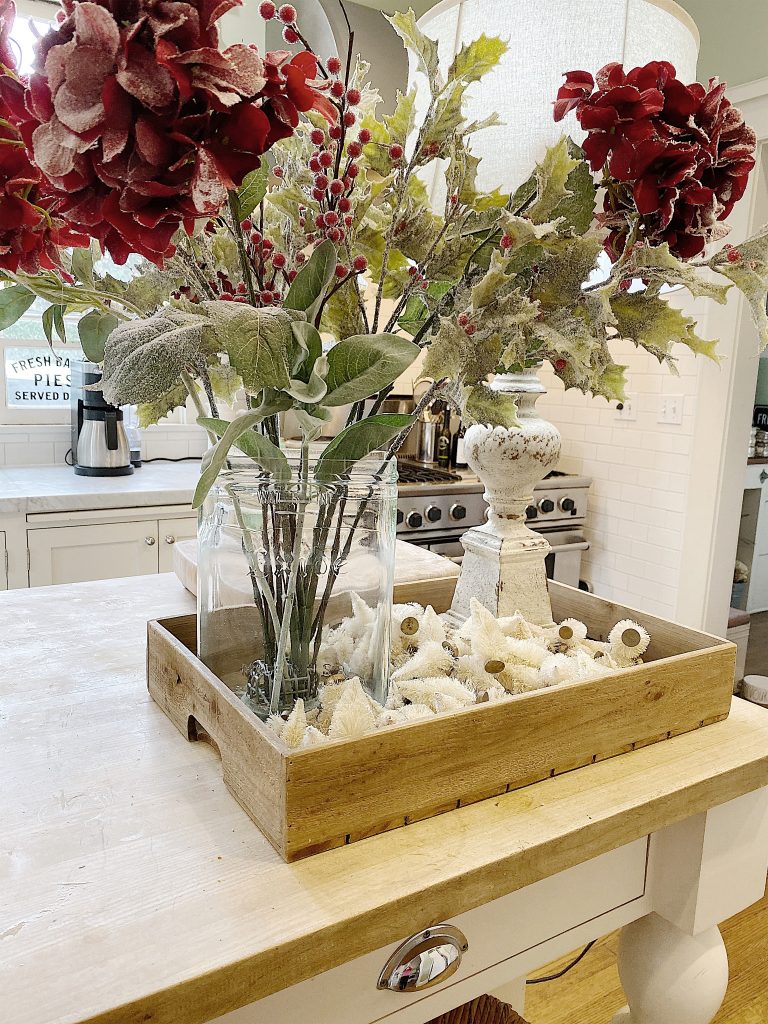 Save me a slice of this cute bottle brush tree cake topper.
Bottle Brush Tree Cake Topper – The Proper Blog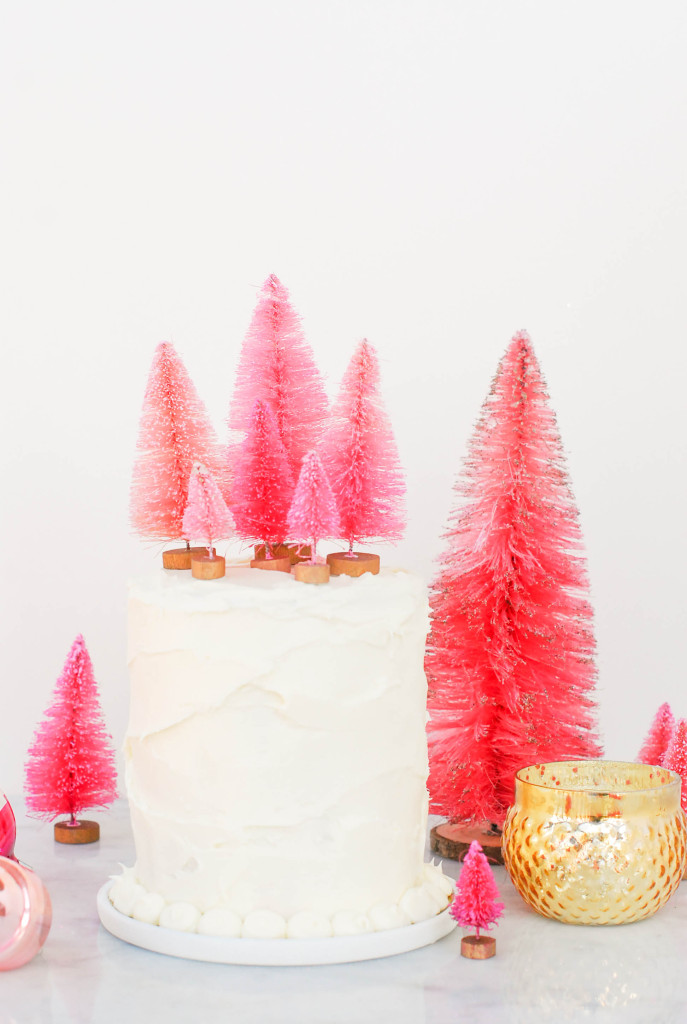 What better way to repurpose a vintage television than by turning it into a shadowbox!
Retro TV Christmas Village Shadow Box – Peony and Honey
This staircase gets in on the Christmas festivities.
Bottle Brush Tree Staircase – Shauna Glenn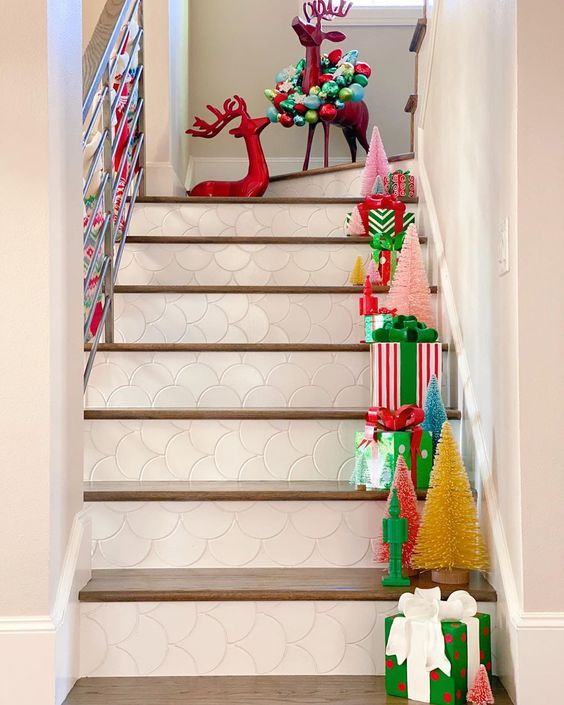 Fill an antique ironstone tureen with a forest of bottle brush trees for a fresh farmhouse look.
Ironstone Tureen Bottle Brush Trees – Adirondack Girl at Heart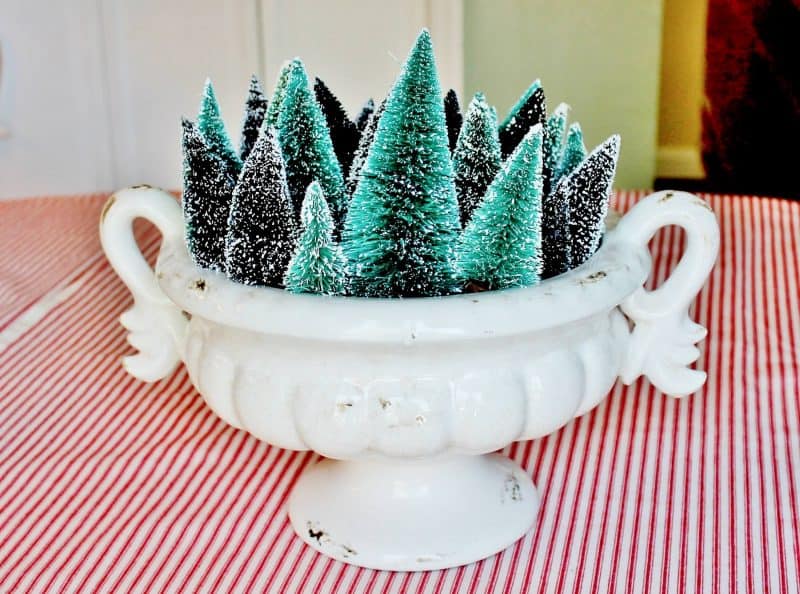 If you want a specific color, try your hand at dying bottle brush trees every color of the rainbow.
How to Dye Bottle Brush Trees 3 Ways – At Home with Ashley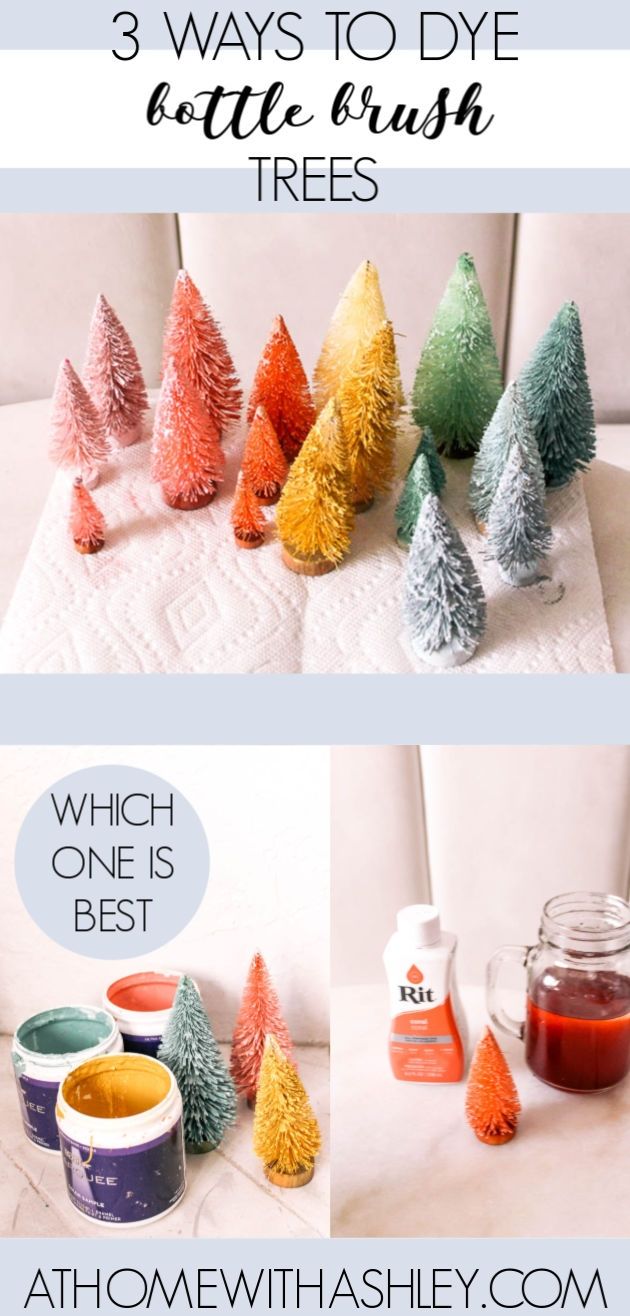 If you want to make sure your little treasures aren't damaged, make sure to store them properly.
How to Store Bottle Brush Trees – Garden Lady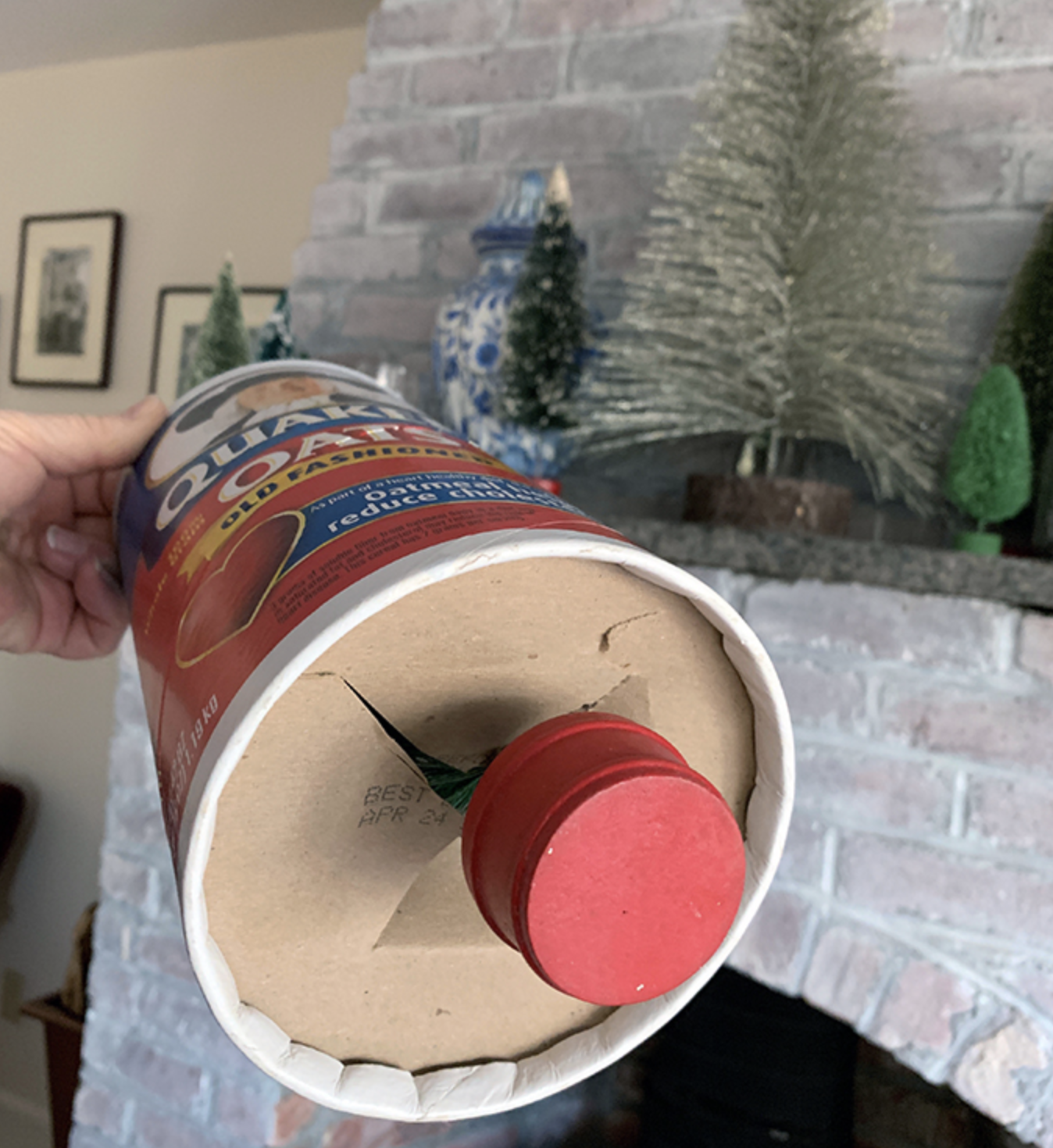 Did you know there are real, live bottle brush plants?
Have you jumped on the bottle brush tree bandwagon? How do you display yours?