Eclectic Home Tour – Not a Minimalist
Happy New Year! I thought it would be fun to revisit the most popular Eclectic Home Tour of 2021 so can we have a drum roll please … This self professed maximalist takes collecting to a whole other level! He scours flea markets, thrift stores and estate sales for really cool vintage finds then brings them home and displays them in a way that will make you say WOW! Today's Eclectic Home Tour of Not a Minimalist takes us inside the house of a self professed maximalist who knows how to have fun with his collections.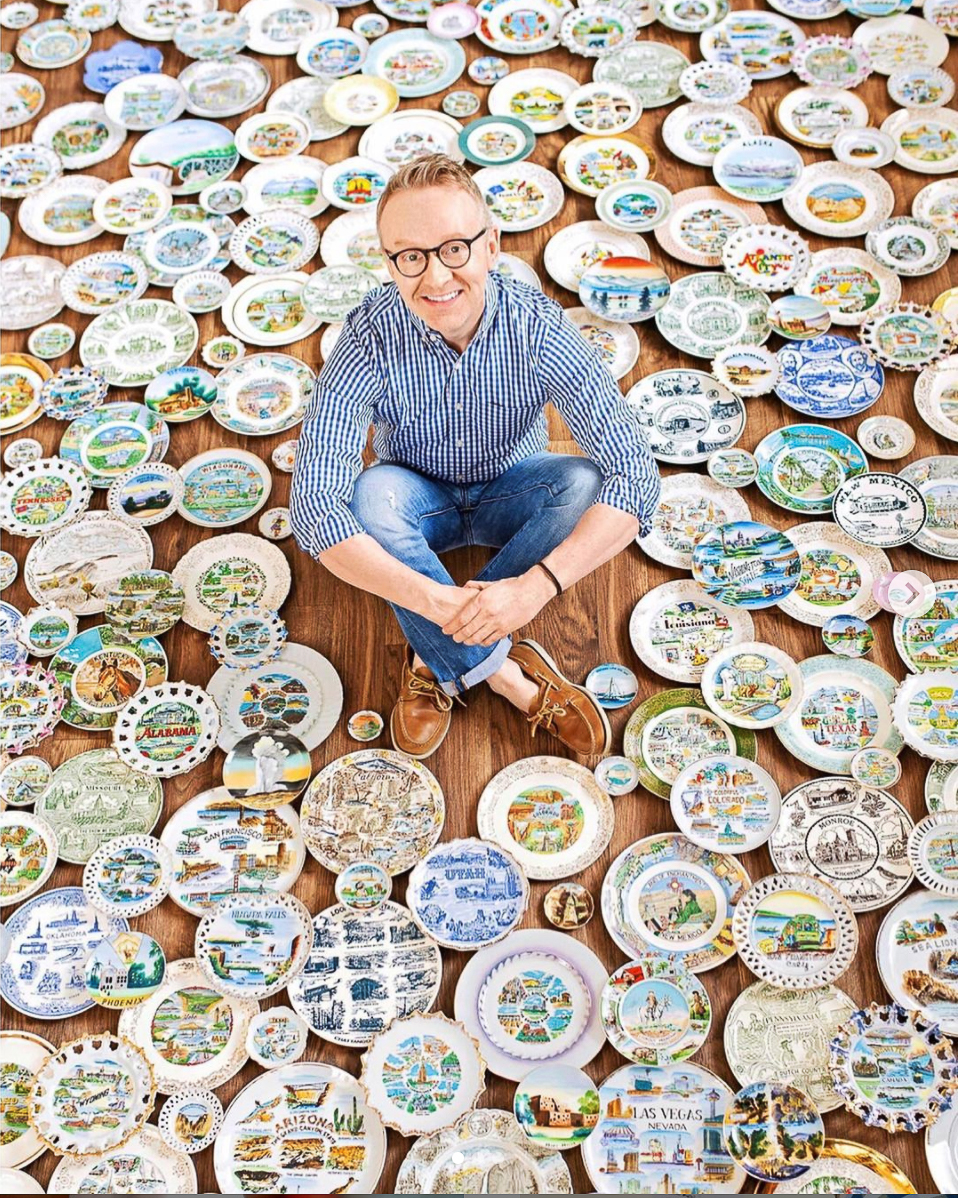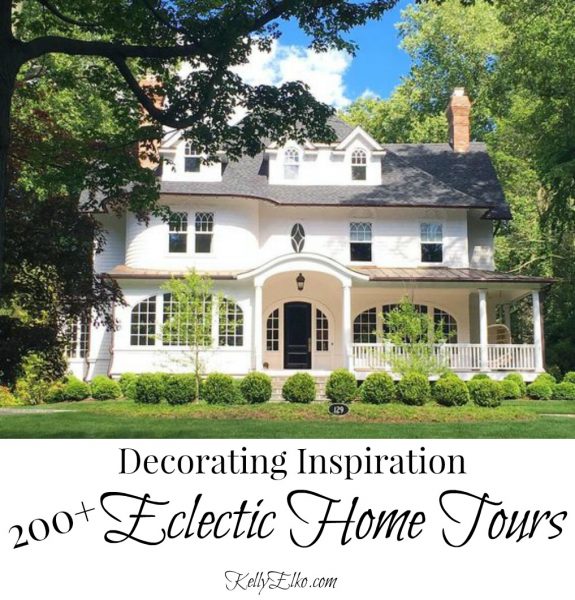 You know you're a collector when you still have the rocks and key rings that you collected when you were a kid! Daniel Mathis is not a minimalist and says, "that's not because I don't appreciate minimalism–in fact, I dabbled with it for a while. But I ultimately realized that for me minimalism was a constant battle because collecting is in my blood…and so why fight it? It's what I love to do. So, I just completely gave in to my passion, and have been collecting with reckless abandon ever since."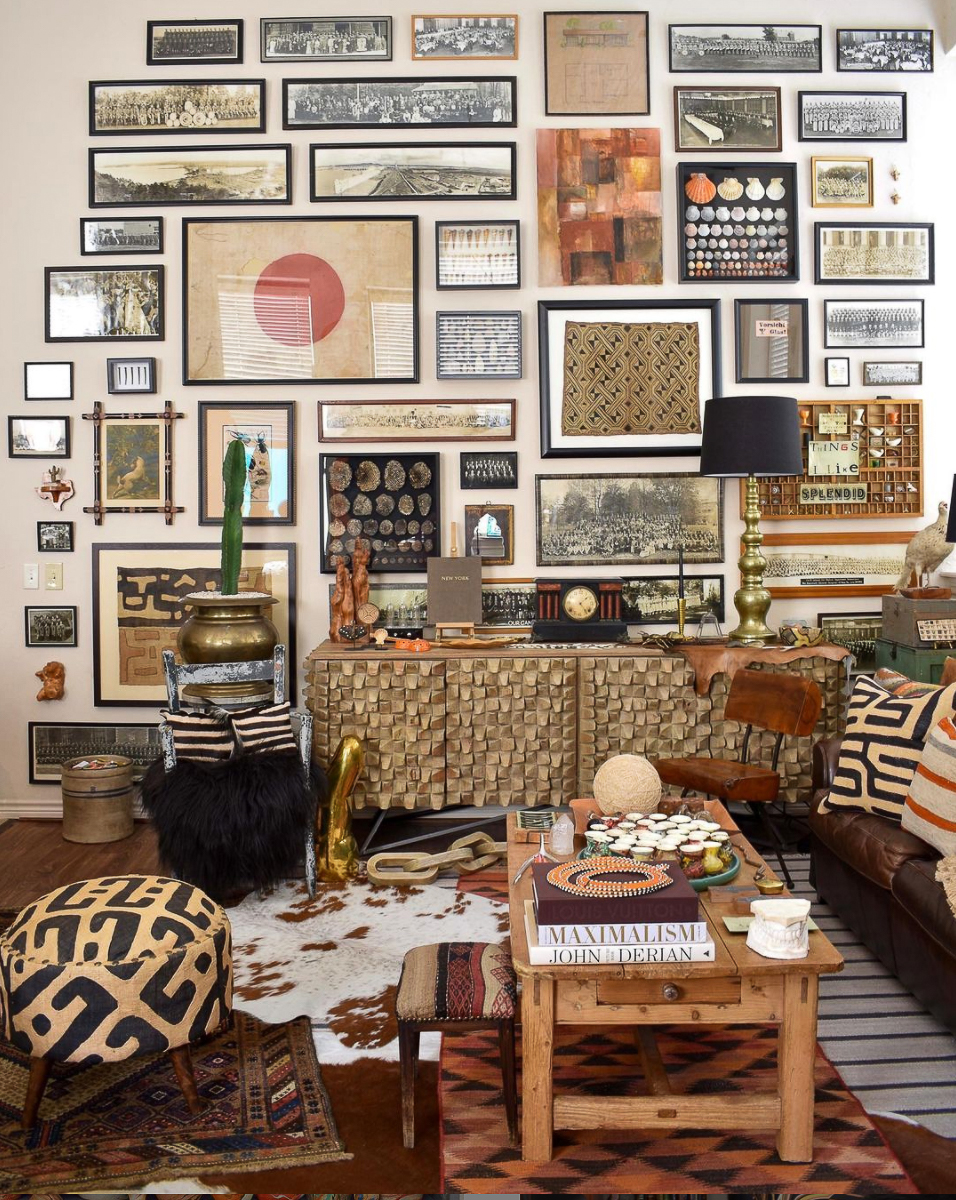 On weekends, the thrill of the hunt calls and Daniel trades in his suit (he's a lawyer) and hits the thrift stores, estate sales and flea markets in search of his next great find (Clark Kent's got nothing on this super thrifting man)!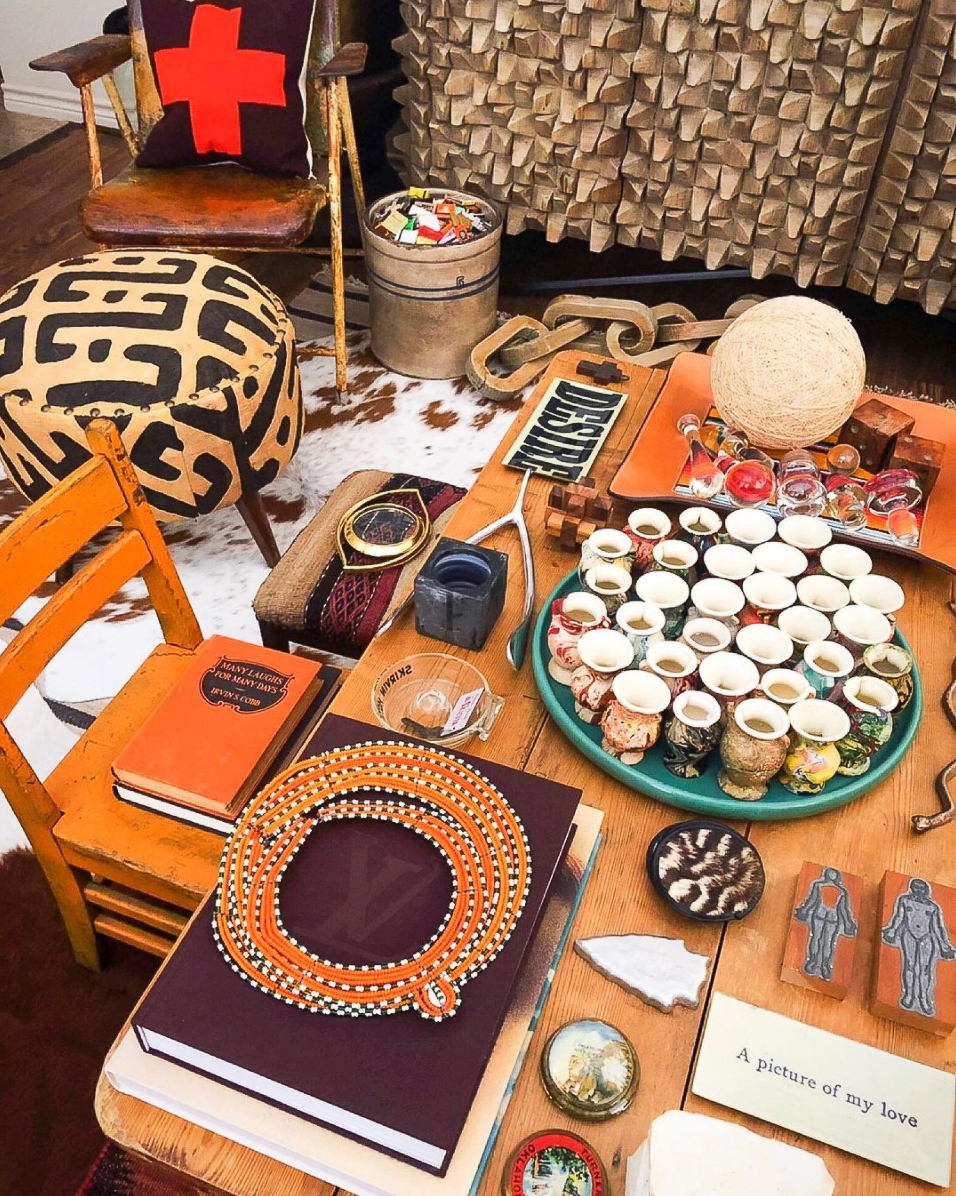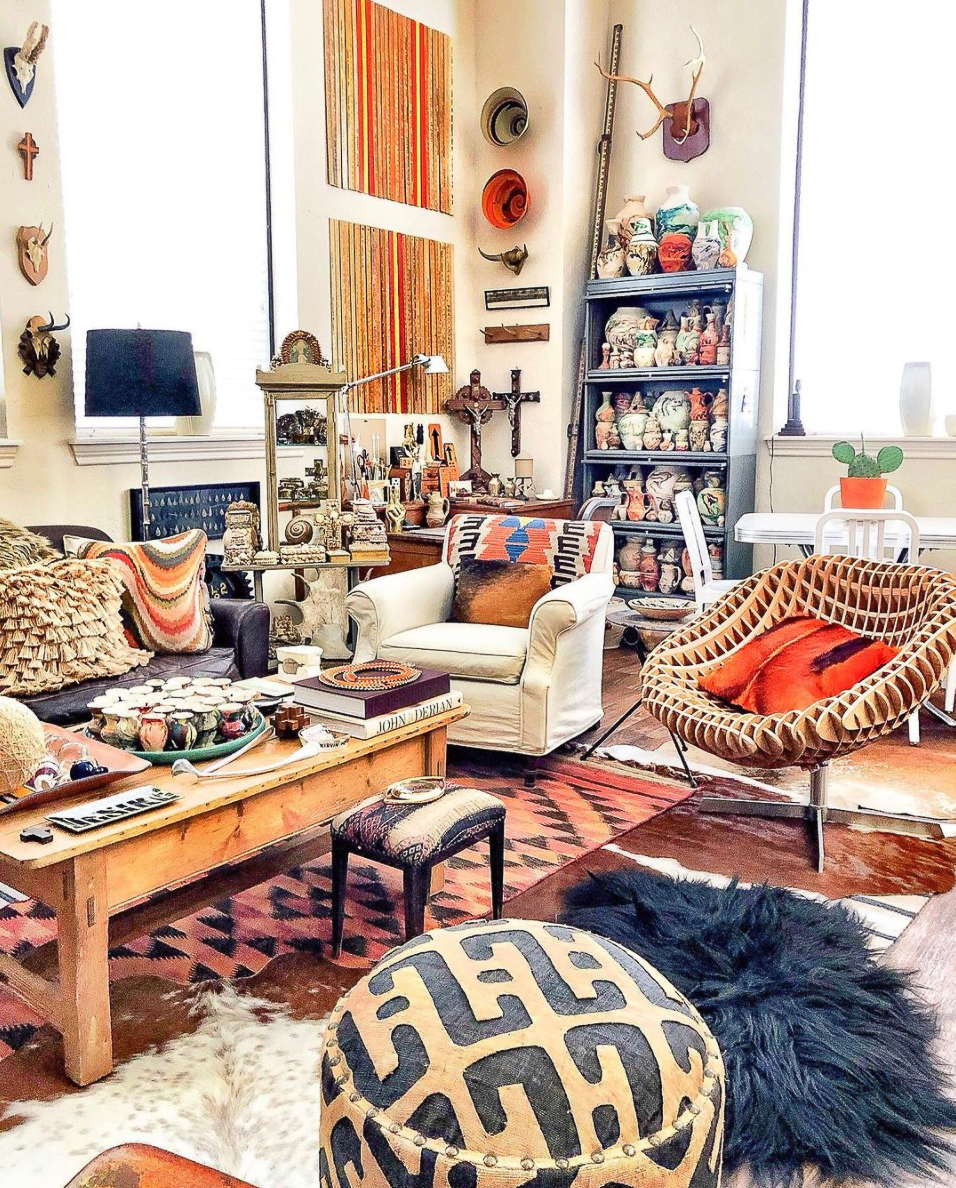 Daniel says, "One of the collections I'm known for is my swirled tourist pottery. I had seen Nemadji pottery for years and HATED it; in fact, I hated it so much that I began to love it! I envisioned it all together in a large group and couldn't get that out of my mind. So, now I've got maybe 400 pieces. About the time I started collecting Nemadji pottery, I noticed a large, heavy swirled pottery piece at an antique store. I knew it wasn't Nemadji, but had no idea what it was.  I couldn't leave it behind, and that's how my Ozark Tourist Pottery collection started. It turns out that pottery is much more rare than Nemadji, so adding pieces to that collection takes time."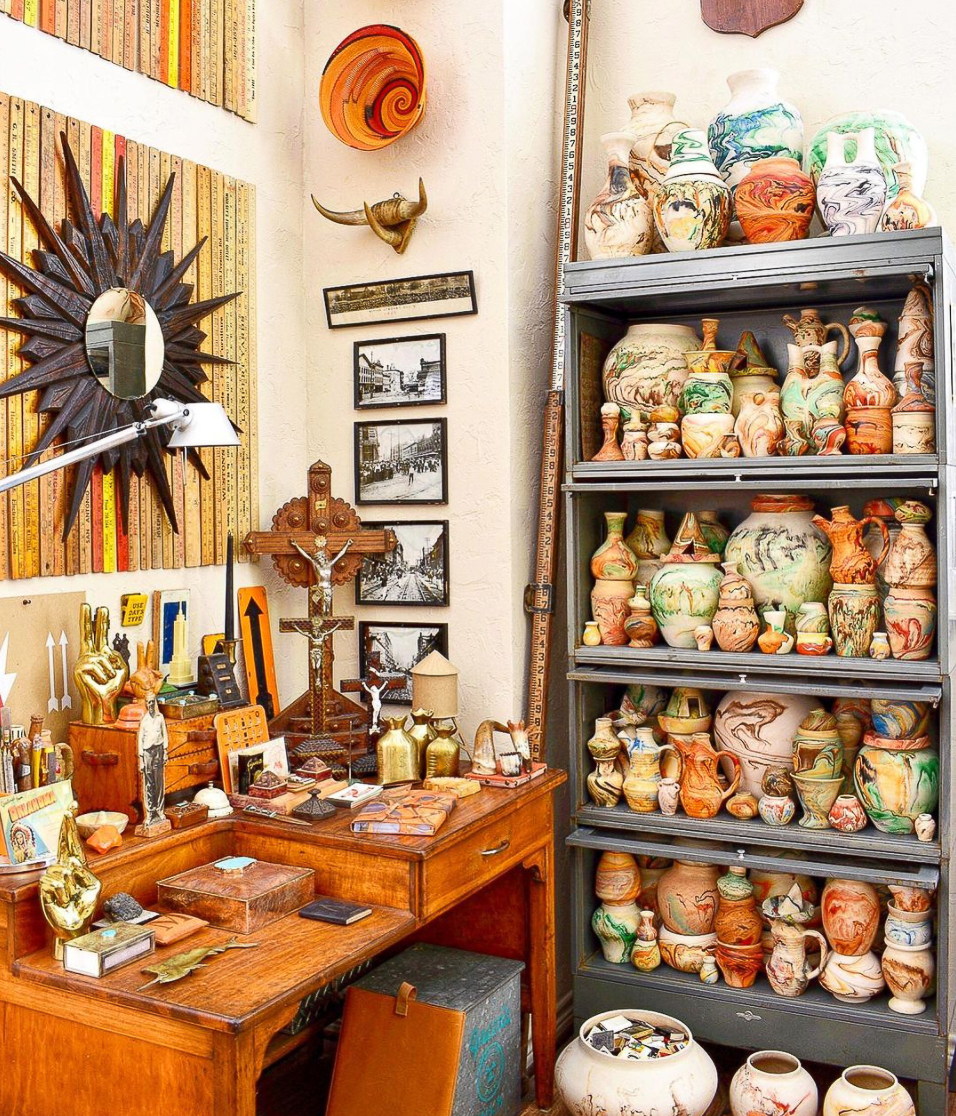 Only a die-hard collector would risk his life for a good collection and no hornet nest is safe around Daniel. I love the way he displays them in a shadowbox.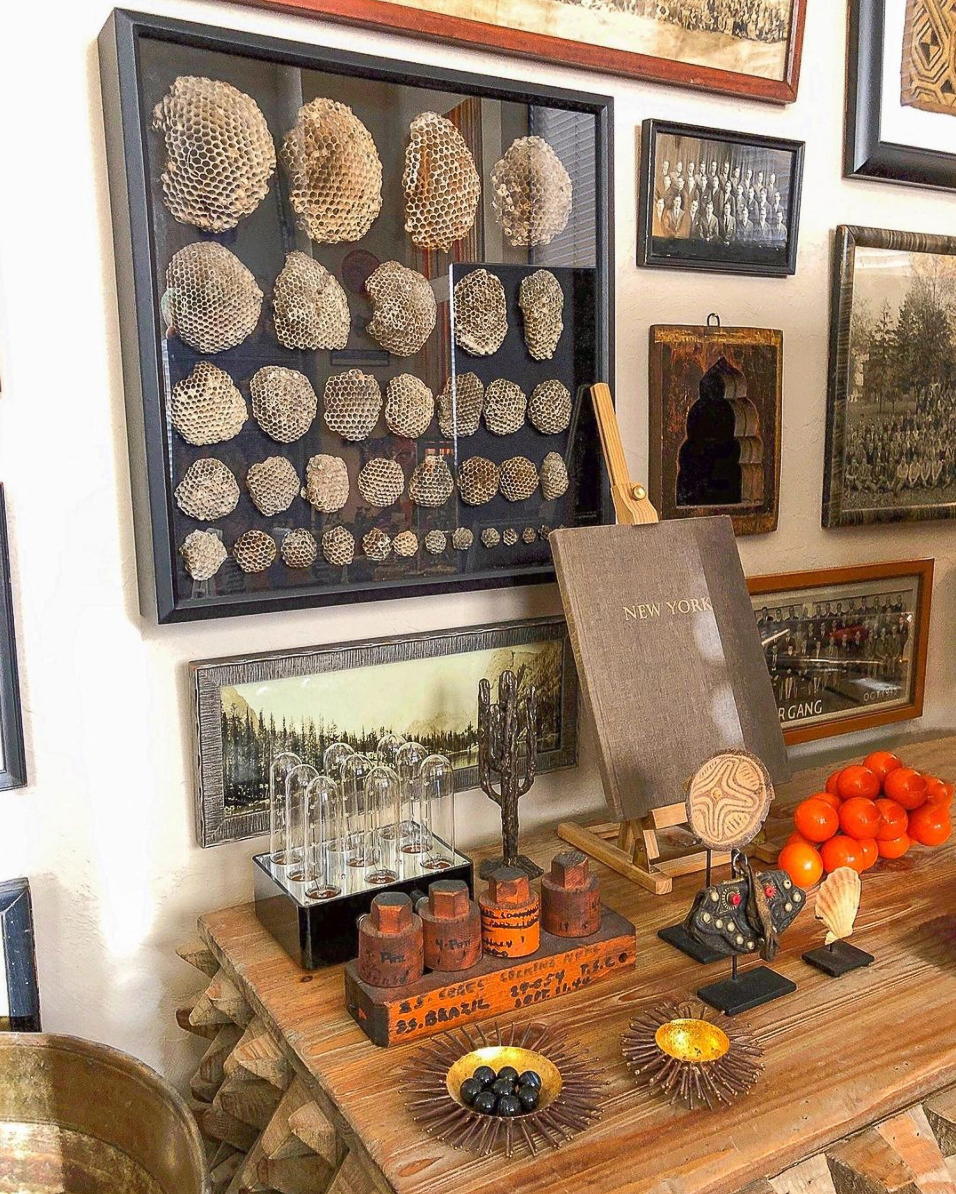 A 1930's Montgomery Ward department store building converted into apartments in downtown Oklahoma City is where Daniel calls home. The two-bedroom, 1200 square foot apartment has soaring 15 foot ceilings and he says, "the epic wall space gives me a huge canvas for my collections and displays."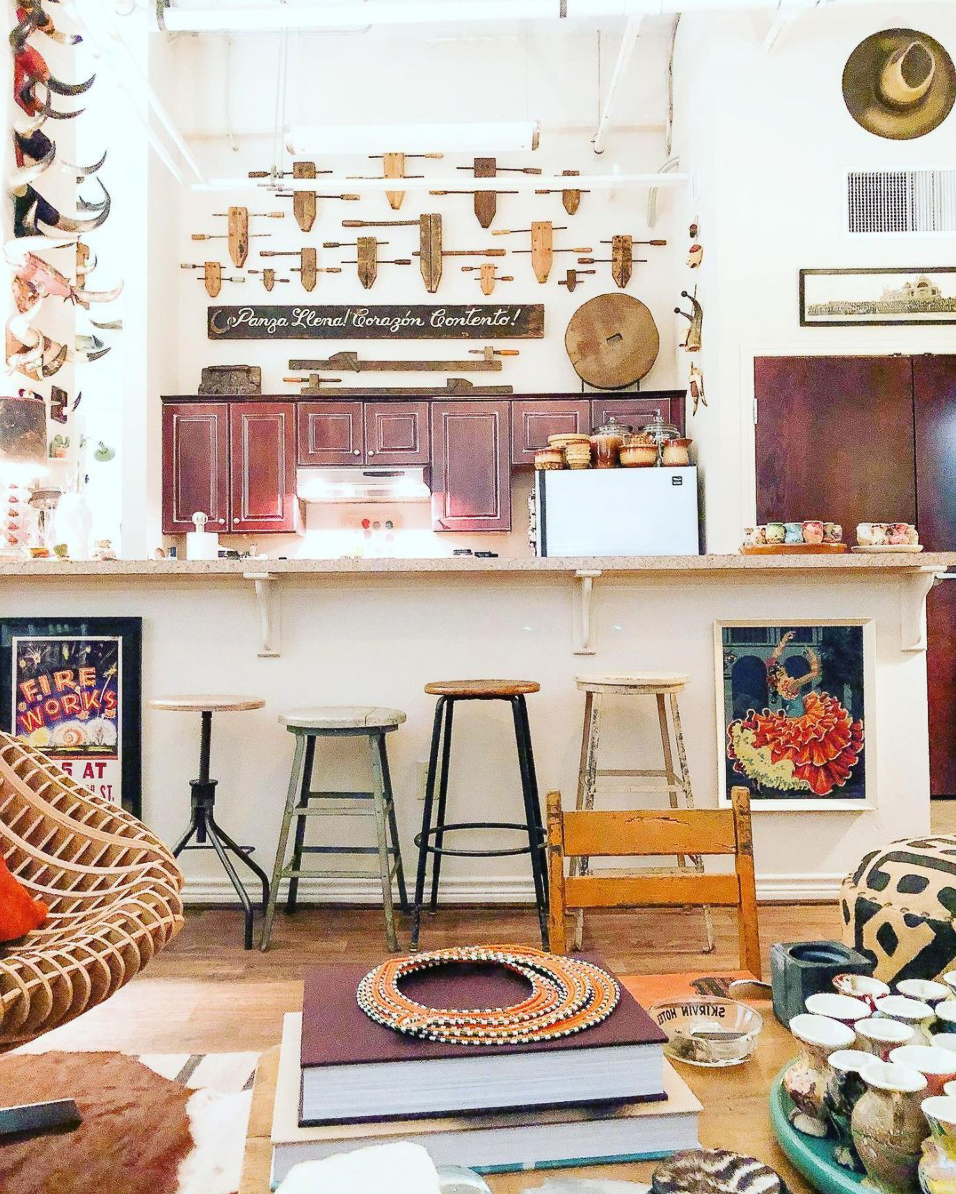 Original art makes a big impact when grouped together.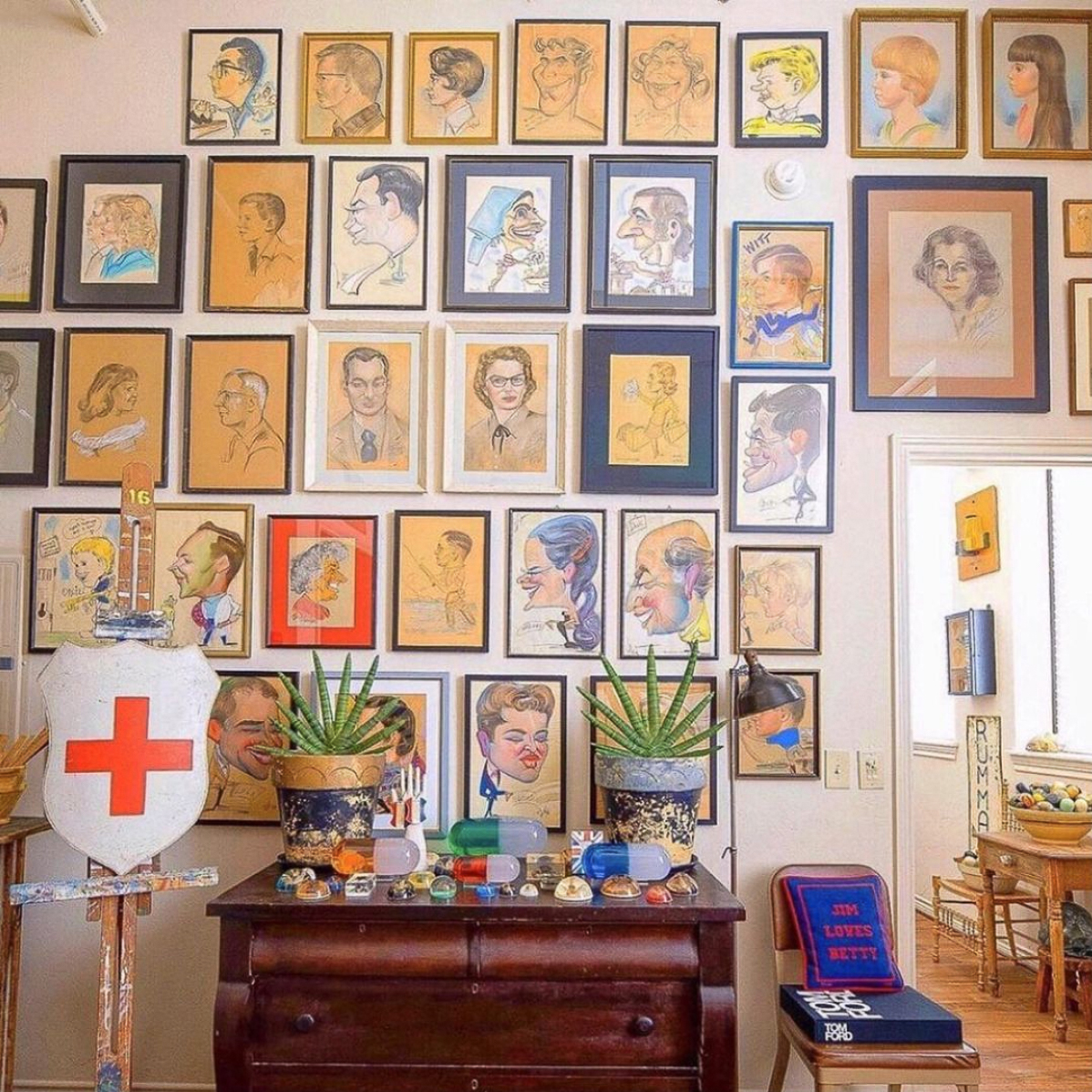 Even something as simple as old sock darners become art when displayed in bowls.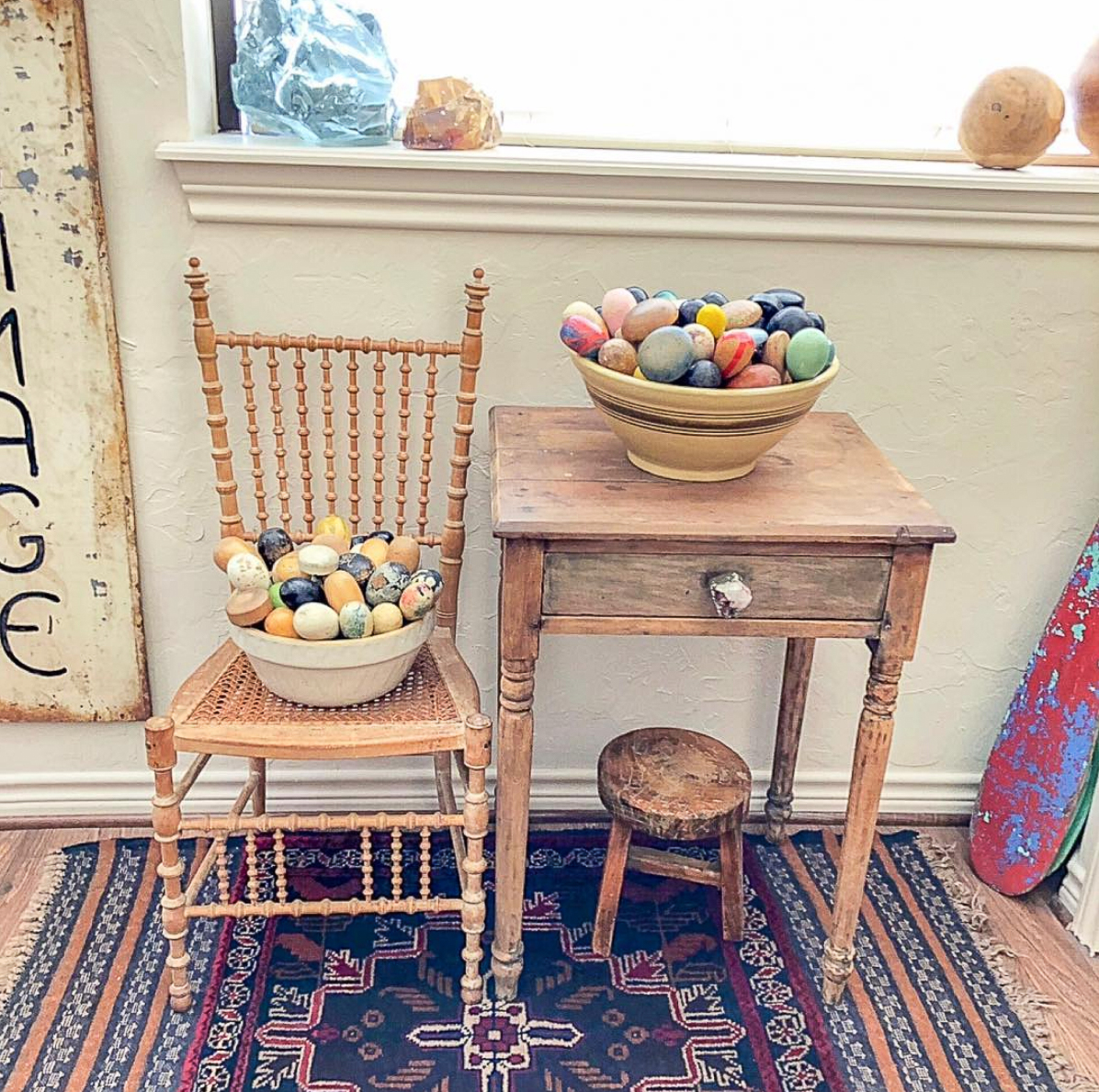 Says Daniel, "My best find of late is definitely a collection of portraits painted by a local man in the 1980's. He passed away not too long ago at age 90, and when the sold his estate one of my local Instagram friends (who I didn't know at the time) messaged me to say hey, I know you like old portraits, and I just left an estate sale that has some. When I saw the pictures she sent, I literally levitated off the couch and flew over there about 30 minutes before they closed. I left with 50 portraits. I'll probably never find an epic art haul like that again!"
Notice the genius way he hung the portraits … with binder clips!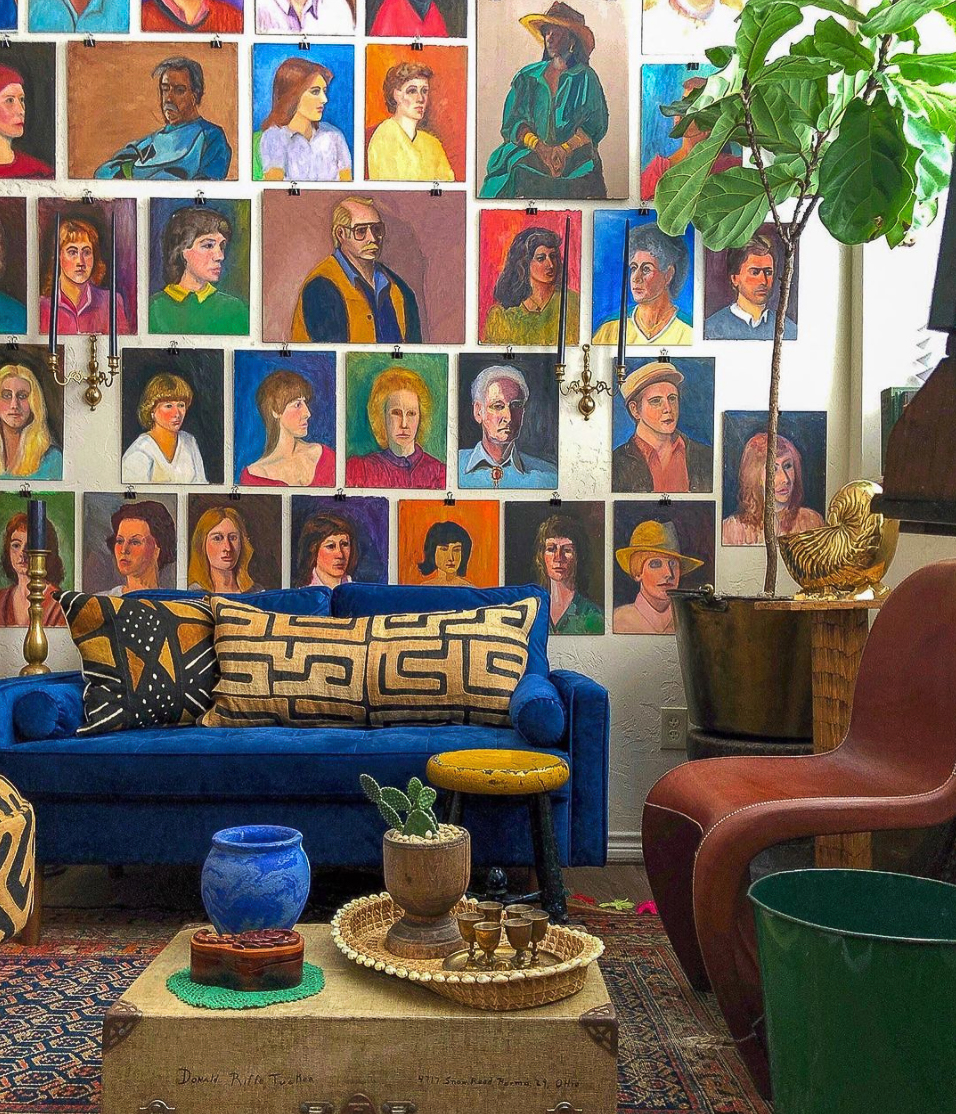 Another fun collection are these old metal first aid kits.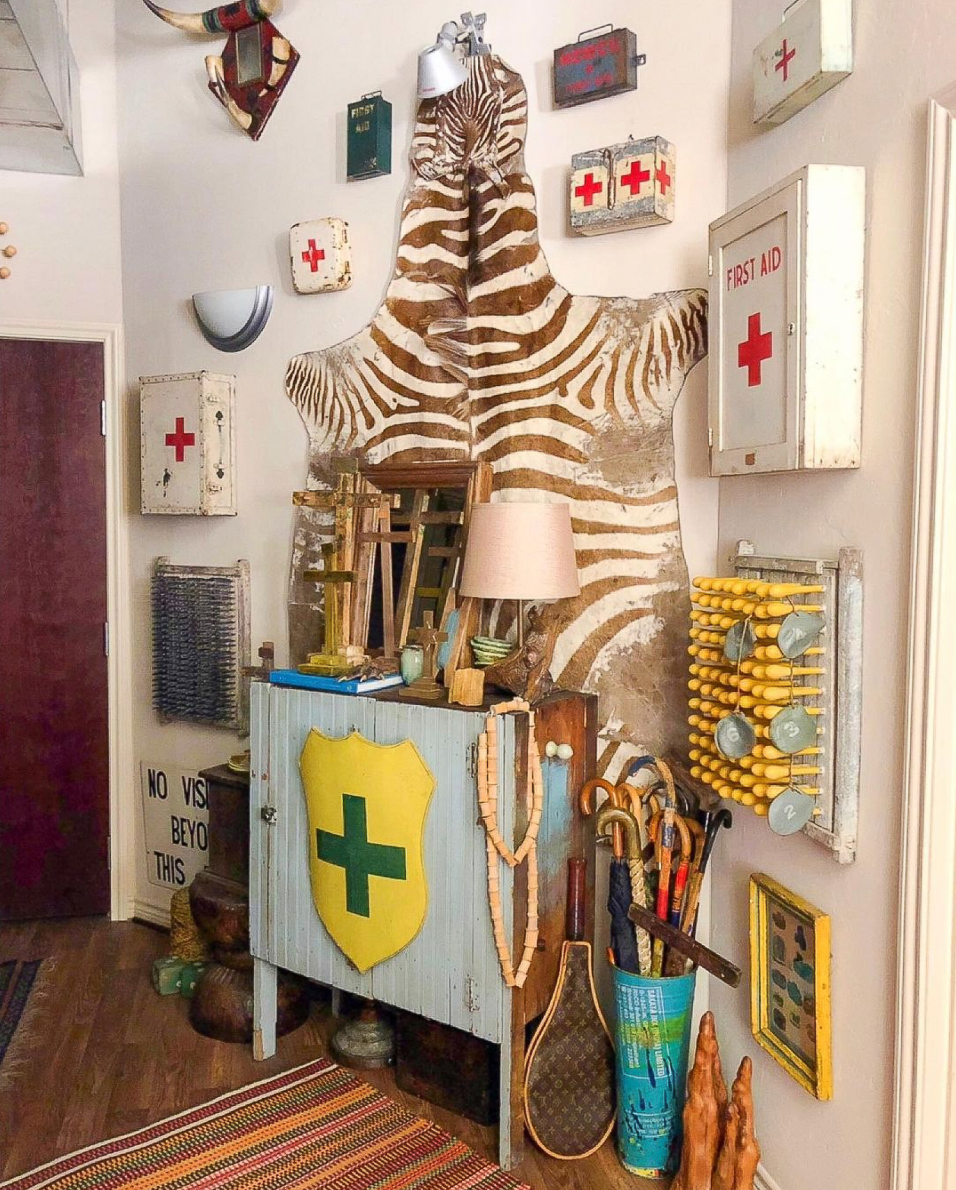 Tramp art pops against the white walls.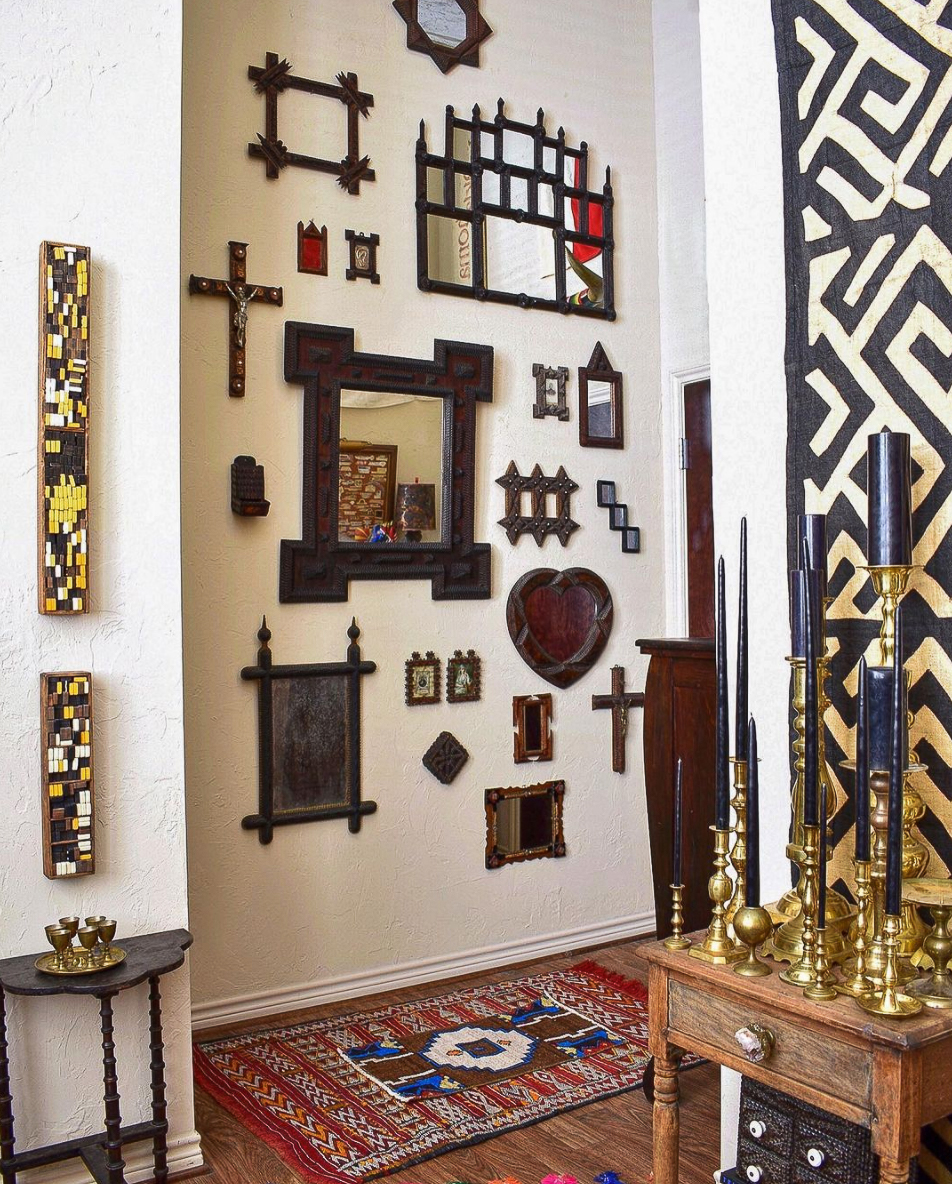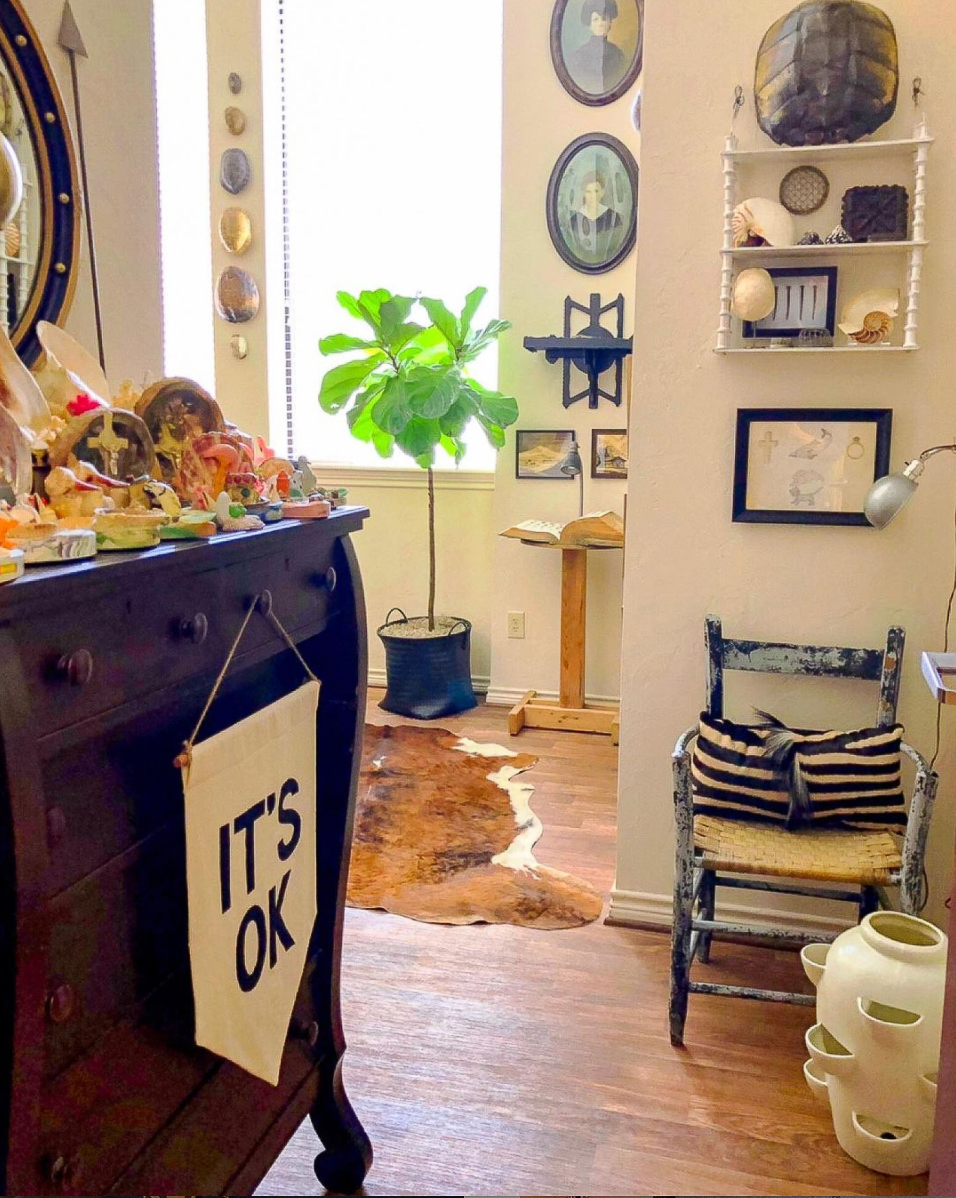 Daniel jokes that he likes the old portrait photographs because they don't judge!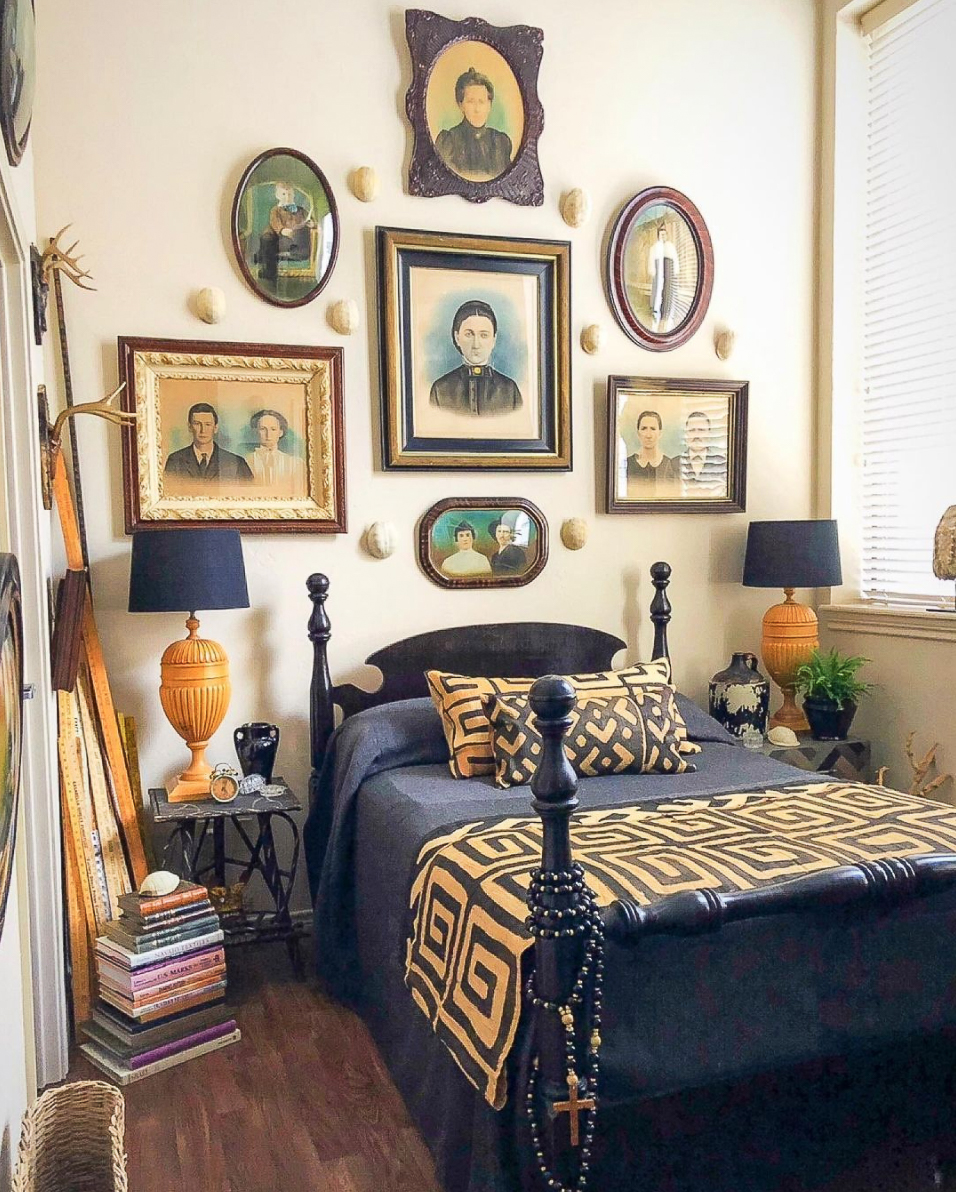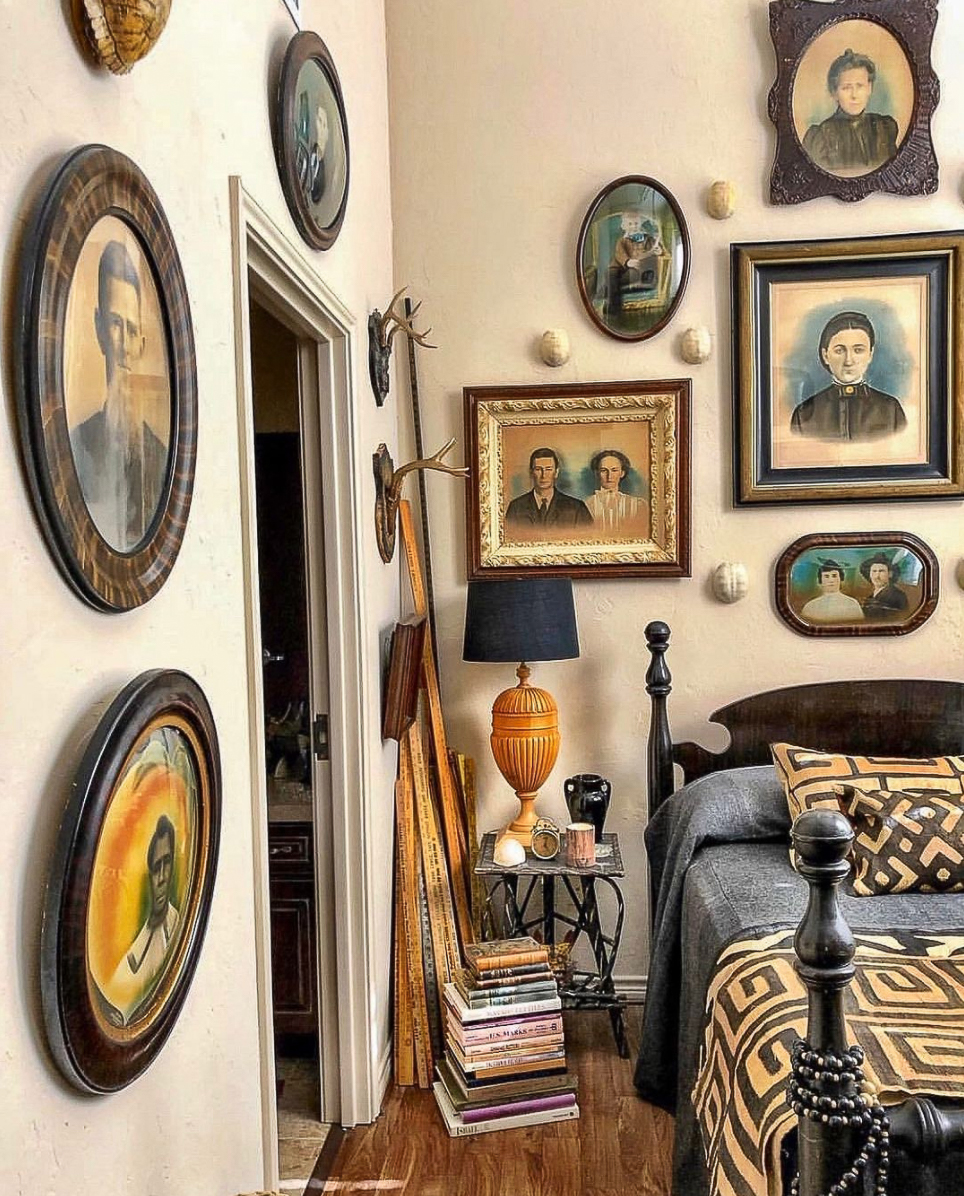 Check out the groovy vintage sheets!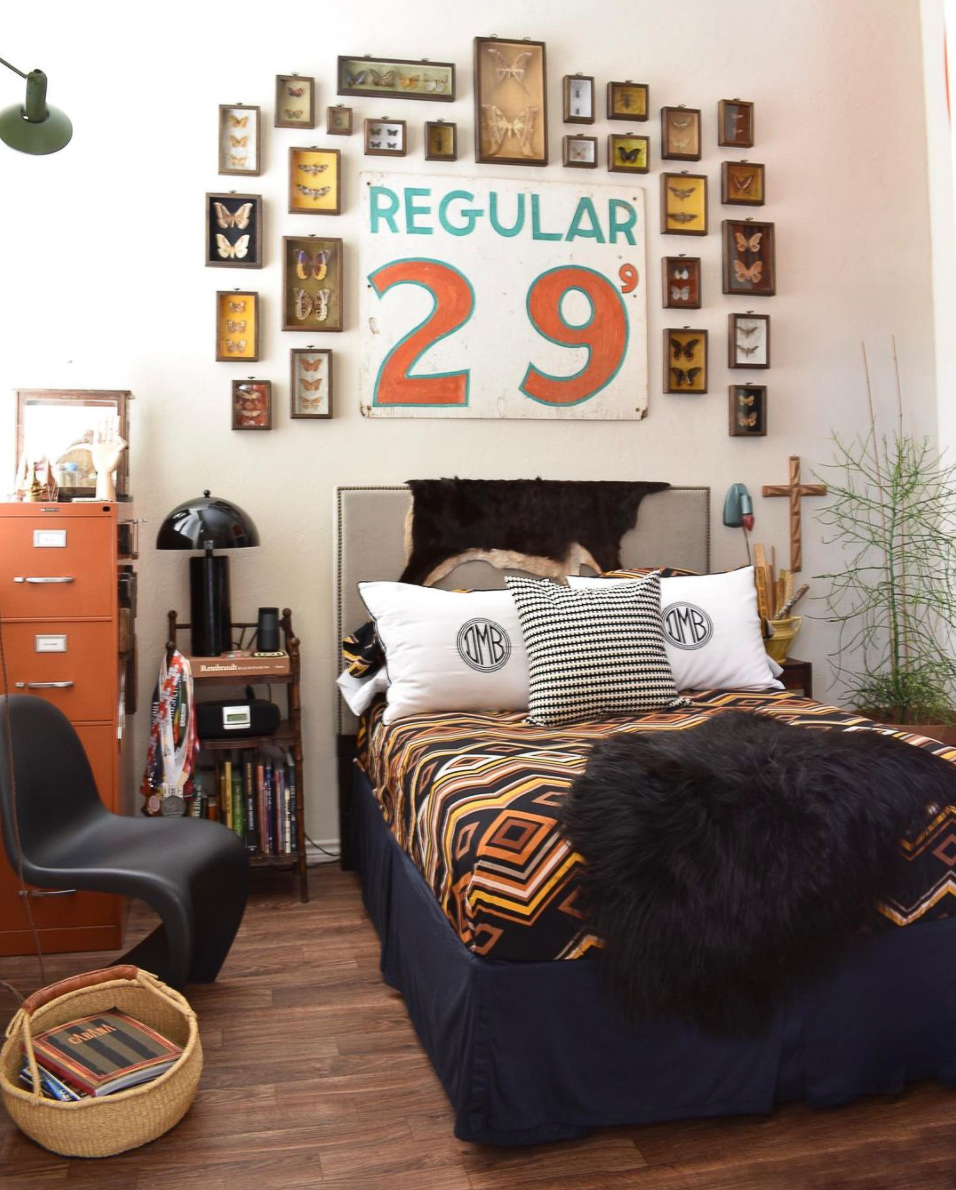 Another fun collection are the 1930's moth and butterfly specimens.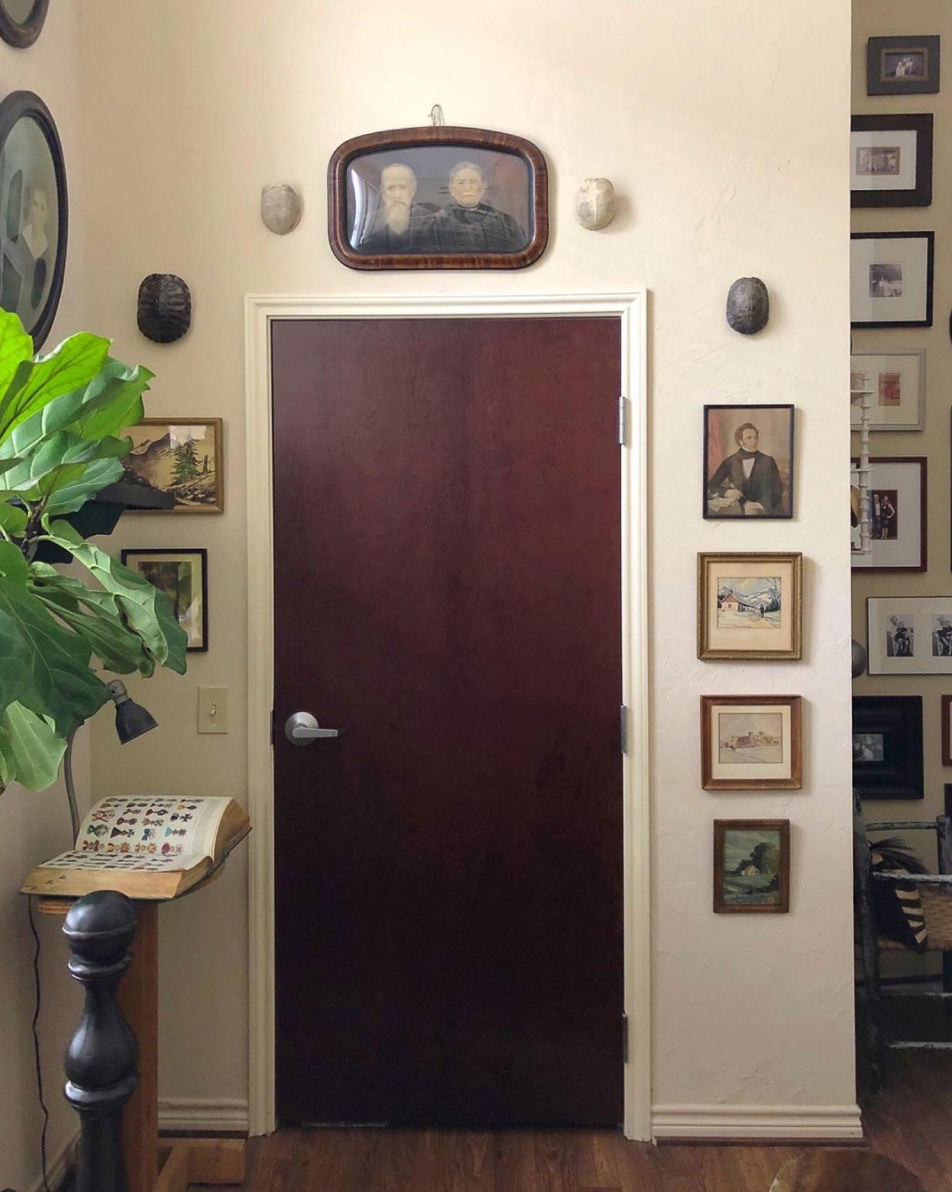 "I collect a lot of things", says Daniel, "and I often migrate towards the ignored because those items are usually widely available and cheap! Once everyone starts collecting something, I start looking for something new. I think that's what makes it fun. I also encourage my friends who like antiquing and 
thrifting
 to start one collection–it just makes the hunt more fun when you have something in particular to look for."
Some more things Daniel likes to collect include crosses and crucifixes,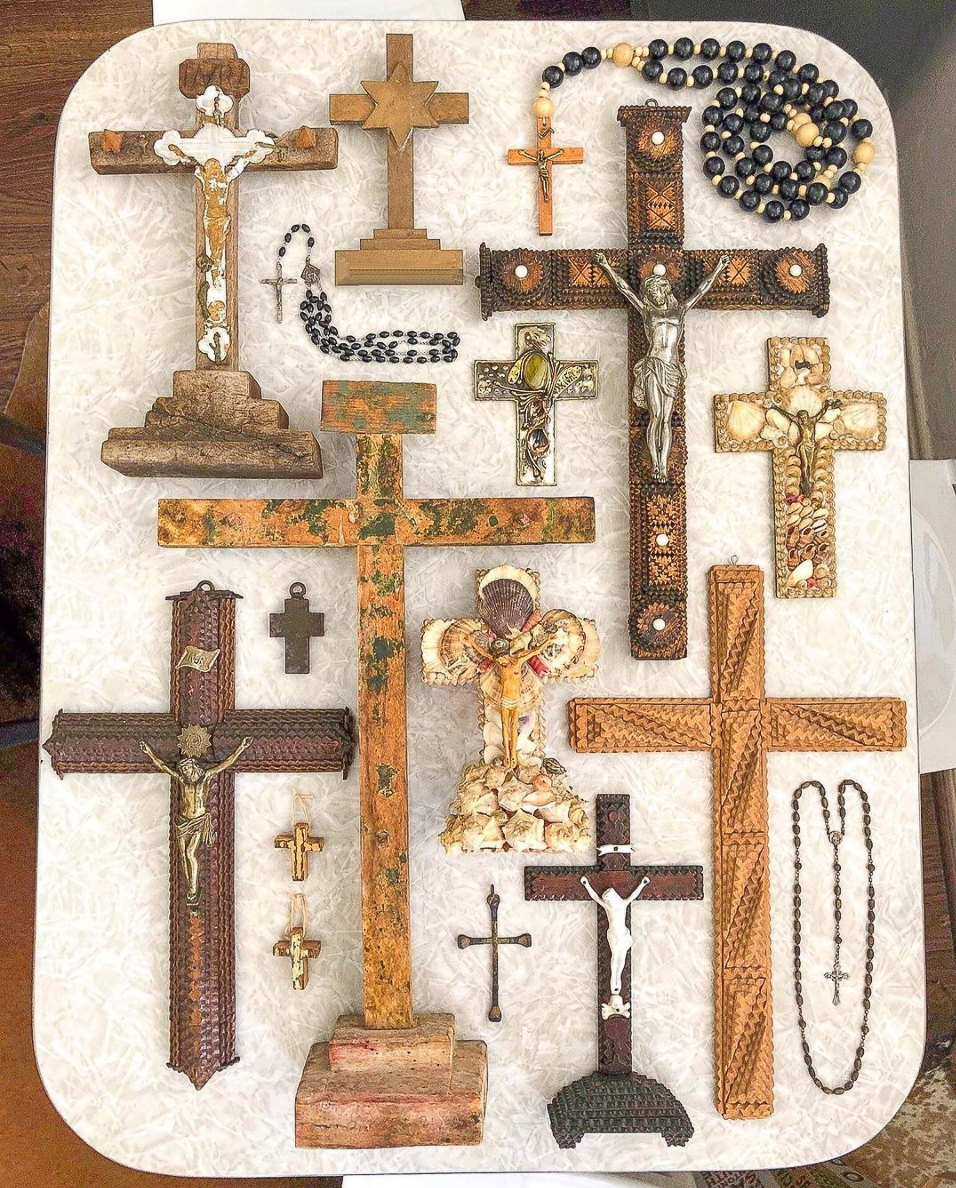 Colorful pottery flower frogs,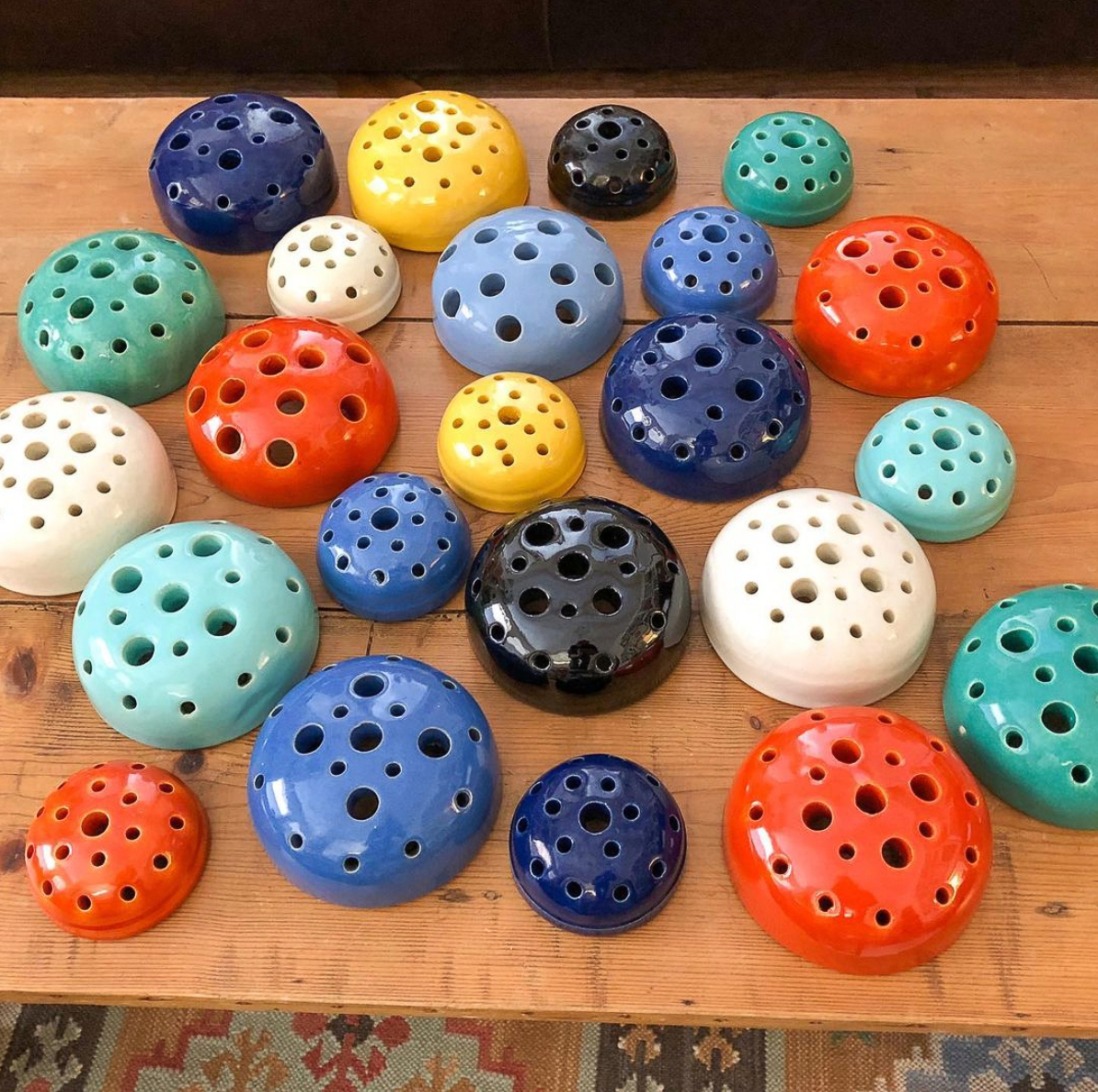 and shell encrusted boxes and other objects (he even repairs the ones in less than perfect condition).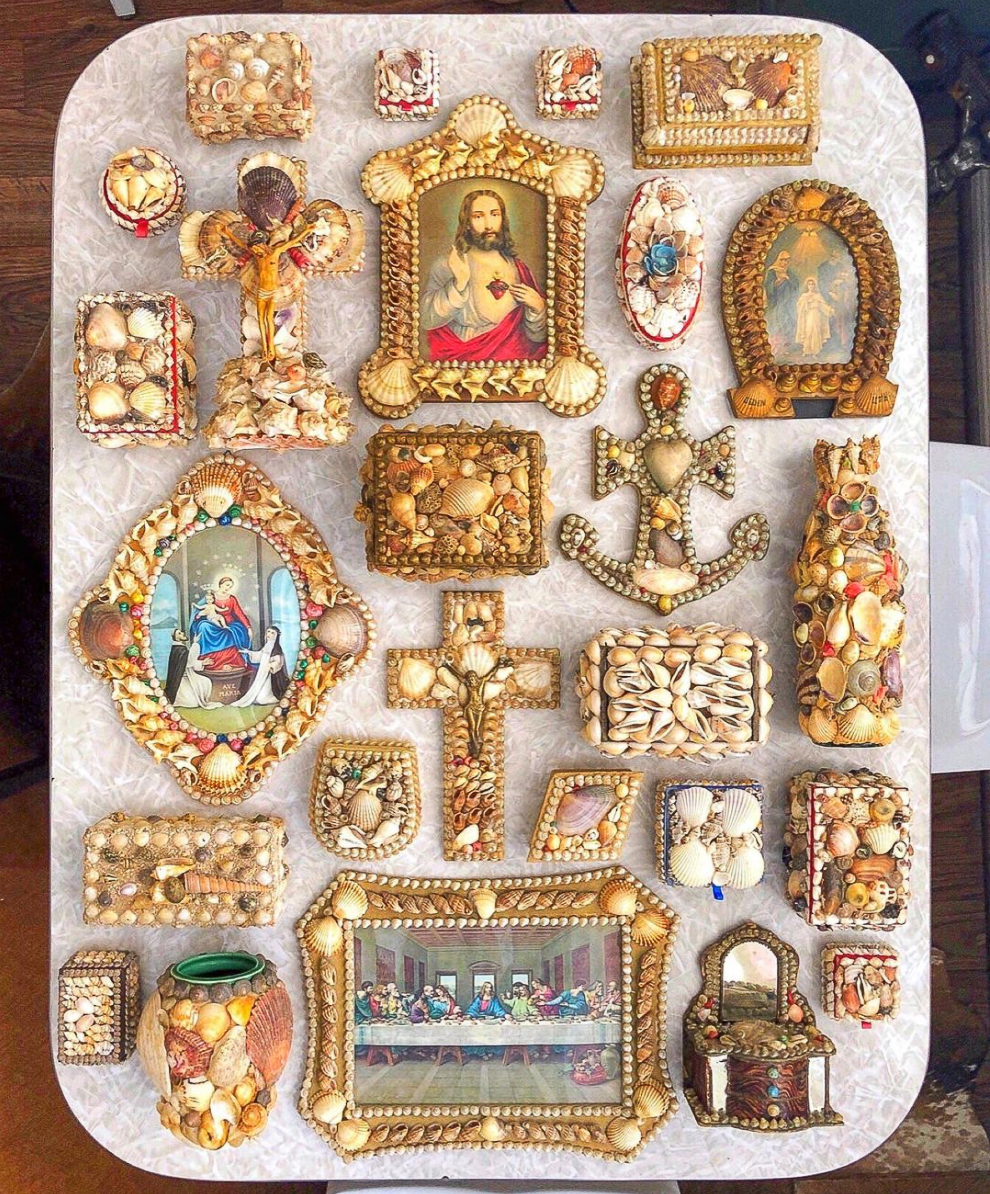 Daniel says, "I have to work hard to display my collections in a way that doesn't get cluttered and messy.  I don't always succeed (
LOL
), but when I do I think it's because my collections are all grouped together, so they become a single installation, rather than random items all over the room. That way I can manage several collections in a single space. I also try to tie everything together by balancing color, texture, and scale. If something doesn't work, I move it until it feels right. It's more art than science for me–in fact, my collecting and home decorating is my creative outlet. It's purely for fun, and it brings me so much joy."
What do you collect? Please share in the comments so we can all read!