What is Cluttercore? Embracing a Beautiful Mess!
Cluttercore is a design trend that embraces organized chaos, and encourages us to fill our homes with an abundance of mismatched but meaningful things that make us happy. Cluttercore is not be confused with clutter or hoarding! It's not about making a mess or filling a room with piles of stuff straight out of an episode of Hoarders. It's about displaying and arranging what you have so that the details of your most loved possessions stand out! The result is a happy home where we are surrounded by a lived-in mis-mash of things we love. A home that showcases each of our unique personalities. I love that cluttercore encourages us to express our individuality through the things we decide to keep and display in our homes. I'm sharing some of my favorite homes, including mine, that joyfully embrace cluttercore … a beautiful mess!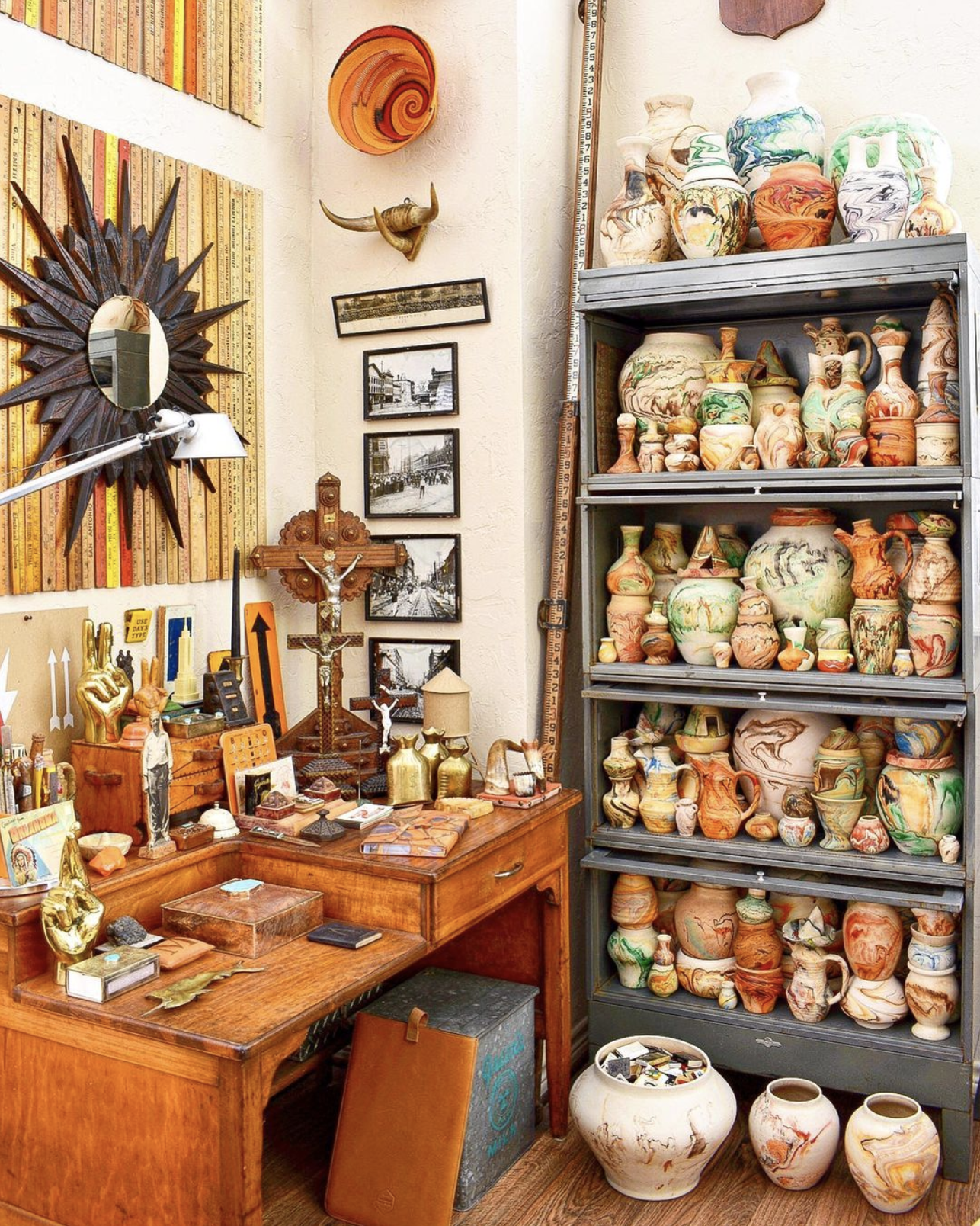 This post contains affiliate links which means if you make a purchase, I may earn a small commission at no extra cost to you.
What is Cluttercore Aesthetic?
Jennifer Howard, author of Clutter: an Untidy History, was inspired to write her book on clutter after clearing out her late mother's house and finding "bags of bags, pickle jars, jars of pennies, jars of rubber bands, records … So much stuff!" 
"Forced inside, some people have been decluttering, absolutely, but I've noticed others actively re-embracing their stuff. The pandemic has forced us to reevaluate what we have, make better use of objects and space … and also see their value, often for the first time."

It's time to embrace an organized mess, hit the thrift stores and flea markets, then hang those photos, display a favorite collection, surround yourself with lots of keepsakes, books and plants and sentimental mementos and other treasures and knickknacks to create a literal cocoon for yourself in your home.
I've been collecting for decades and each thing I choose to display in my home truly brings me joy and also brings back memories of where I bought it, who I was with, or who gave it to me.
It's time to have fun arranging your favorite things and surrounding yourself with all those quirky objects collected over a lifetime and realizing that sometimes, more is definitely more.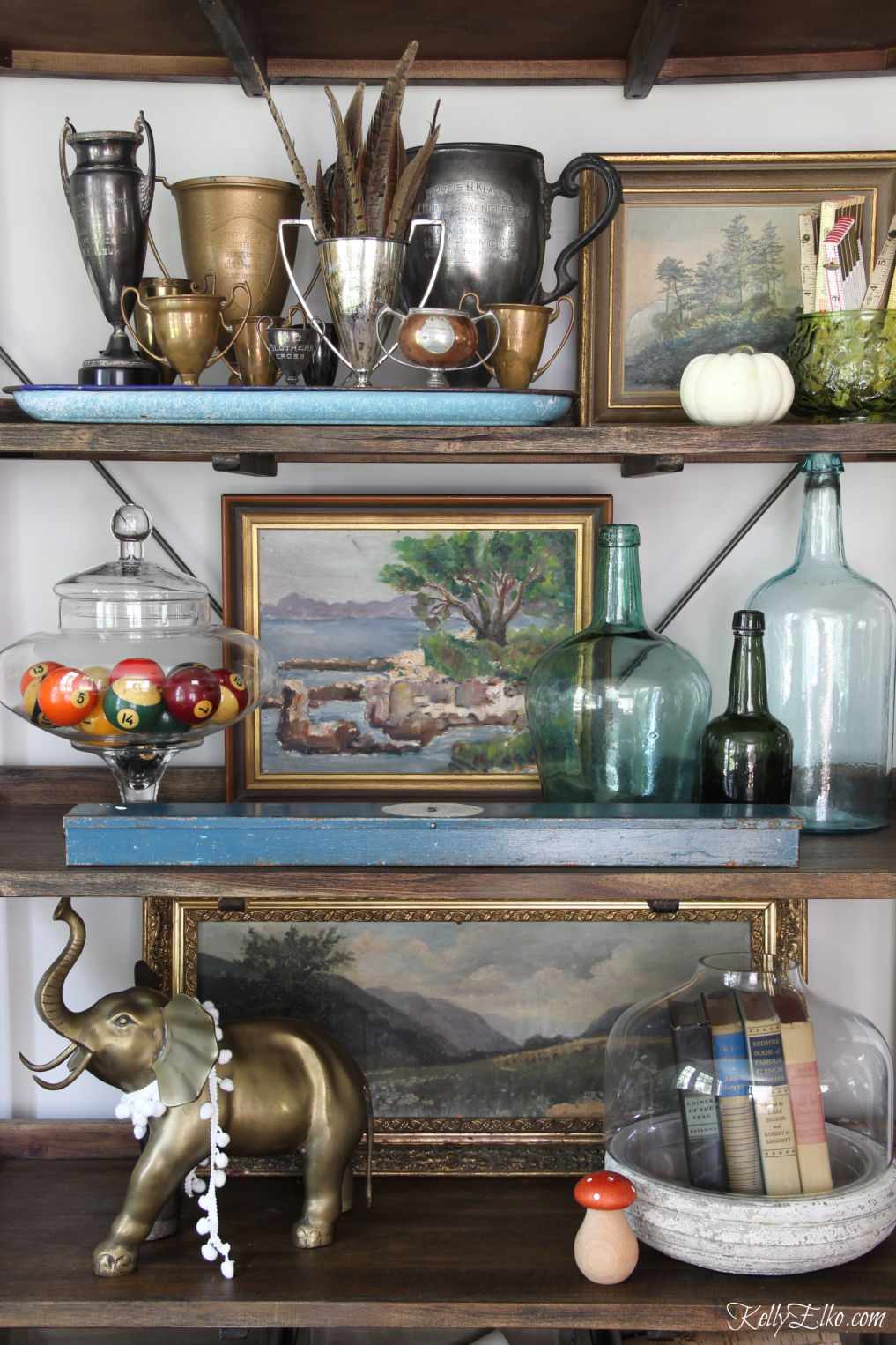 Daniel Mathis of Not a Minimalist is the king of cluttercore! He embraces maximalism and says, "I ultimately realized that for me minimalism was a constant battle because collecting is in my blood … and so why fight it? It's what I love to do. So, I just completely gave in to my passion, and have been collecting with reckless abandon ever since."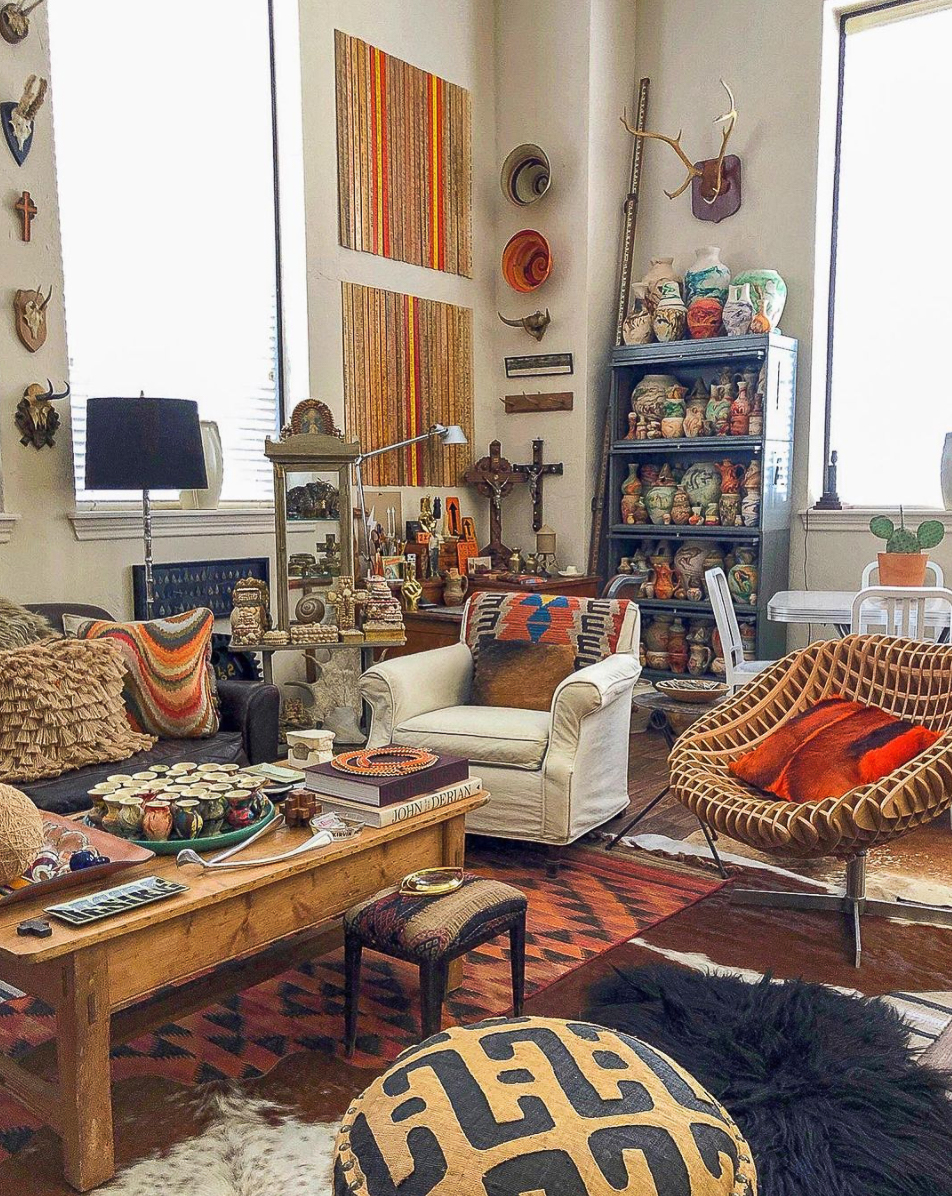 Thoughtful displays are what makes this table look intentional, not messy.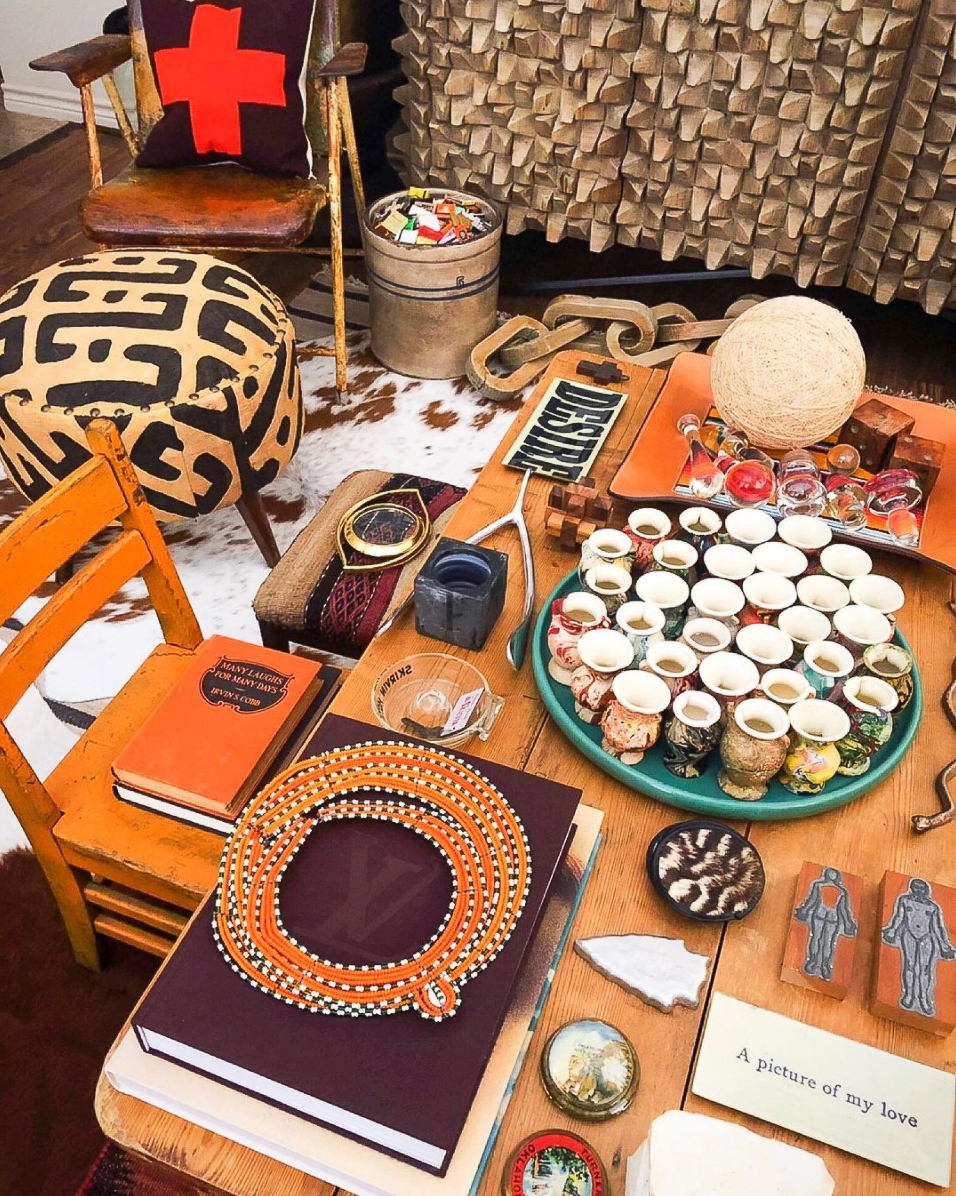 This cozy corner in the home of interior designer Jennifer Dengel is filled with some of her favorite things including decorating books piled high and meaningful pieces of art collected over a lifetime.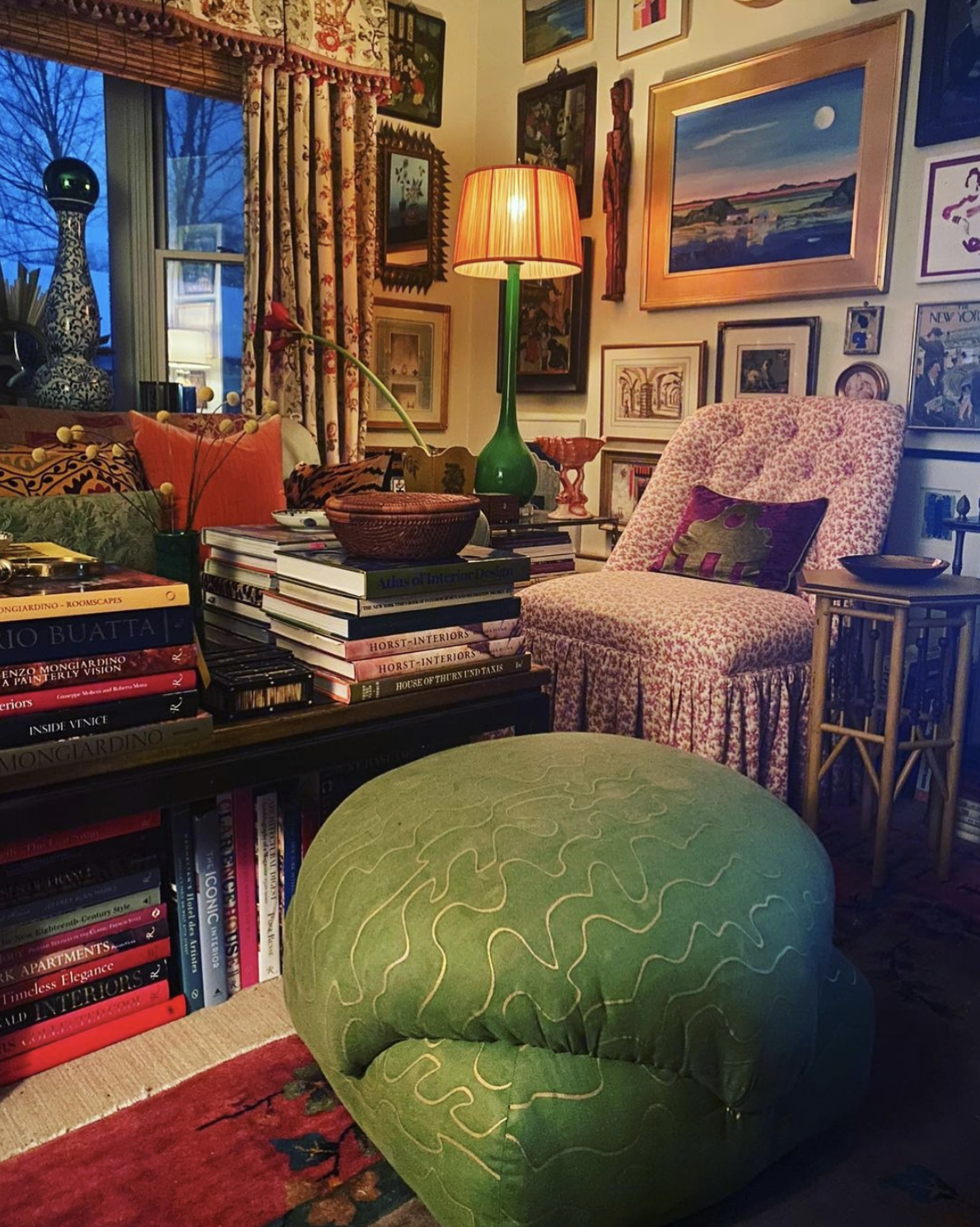 Lala Saks is an interior designer who is passionate about collecting vintage milk glass and she's dedicated an entire wall of open shelves to show off these pastel hued accessories.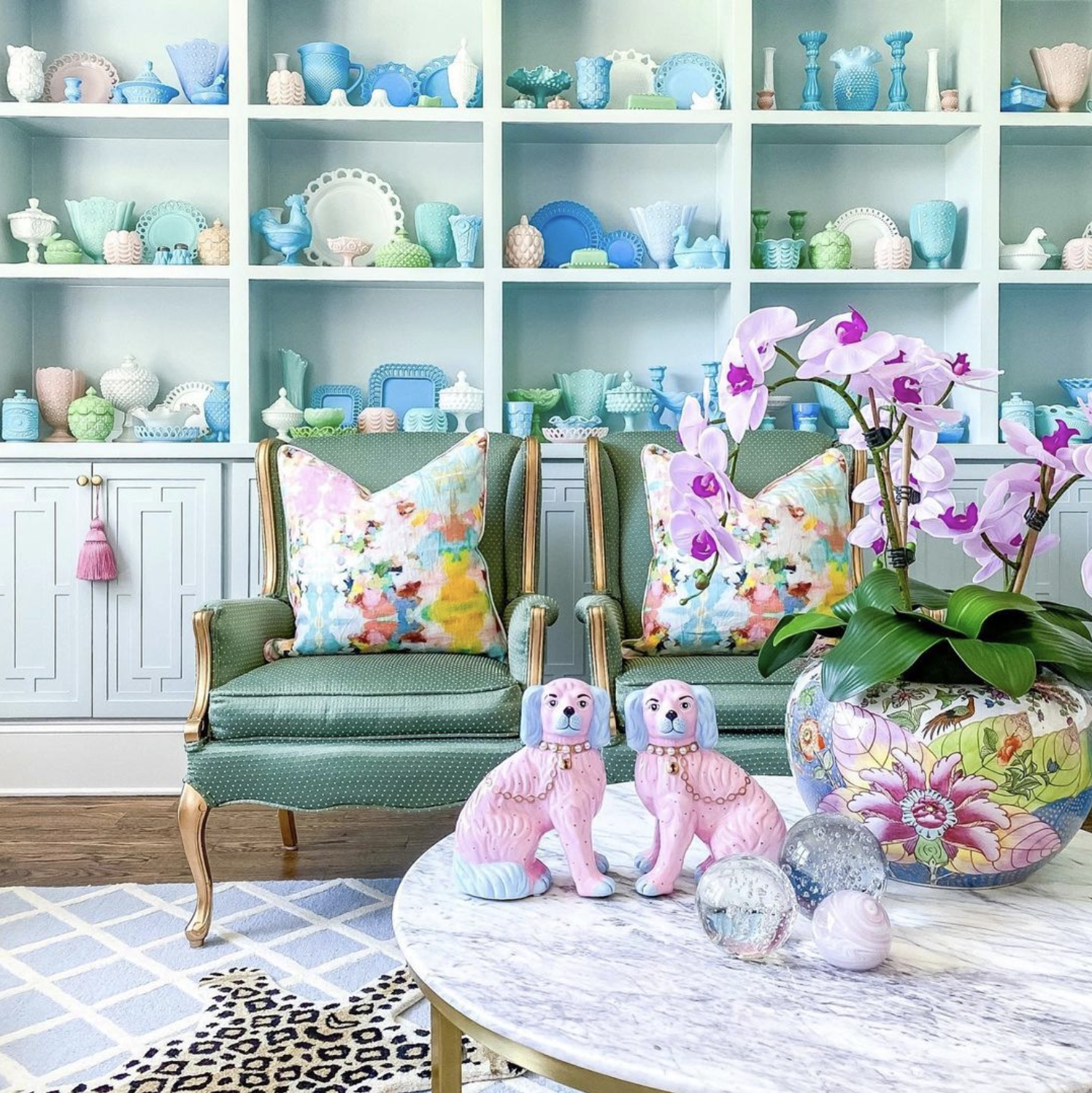 Doesn't this room scream joy! Zig and Co. displays her favorite collection of vintage rugs turned pillows, blue and white pottery and lots and lots of plants.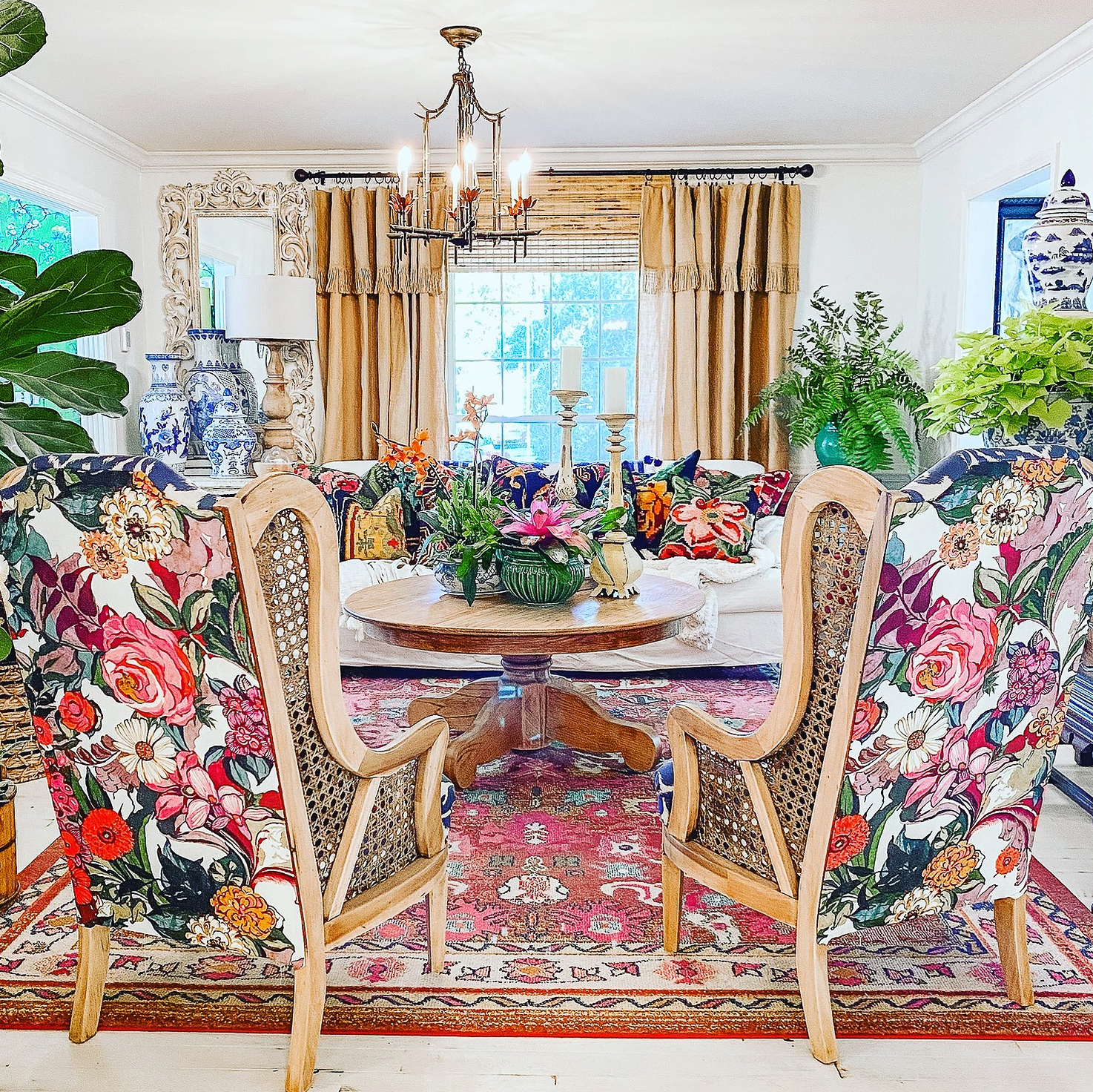 Some of her favorite things include books and blue and white china and Our 1842 Home displays them beautifully all throughout her home.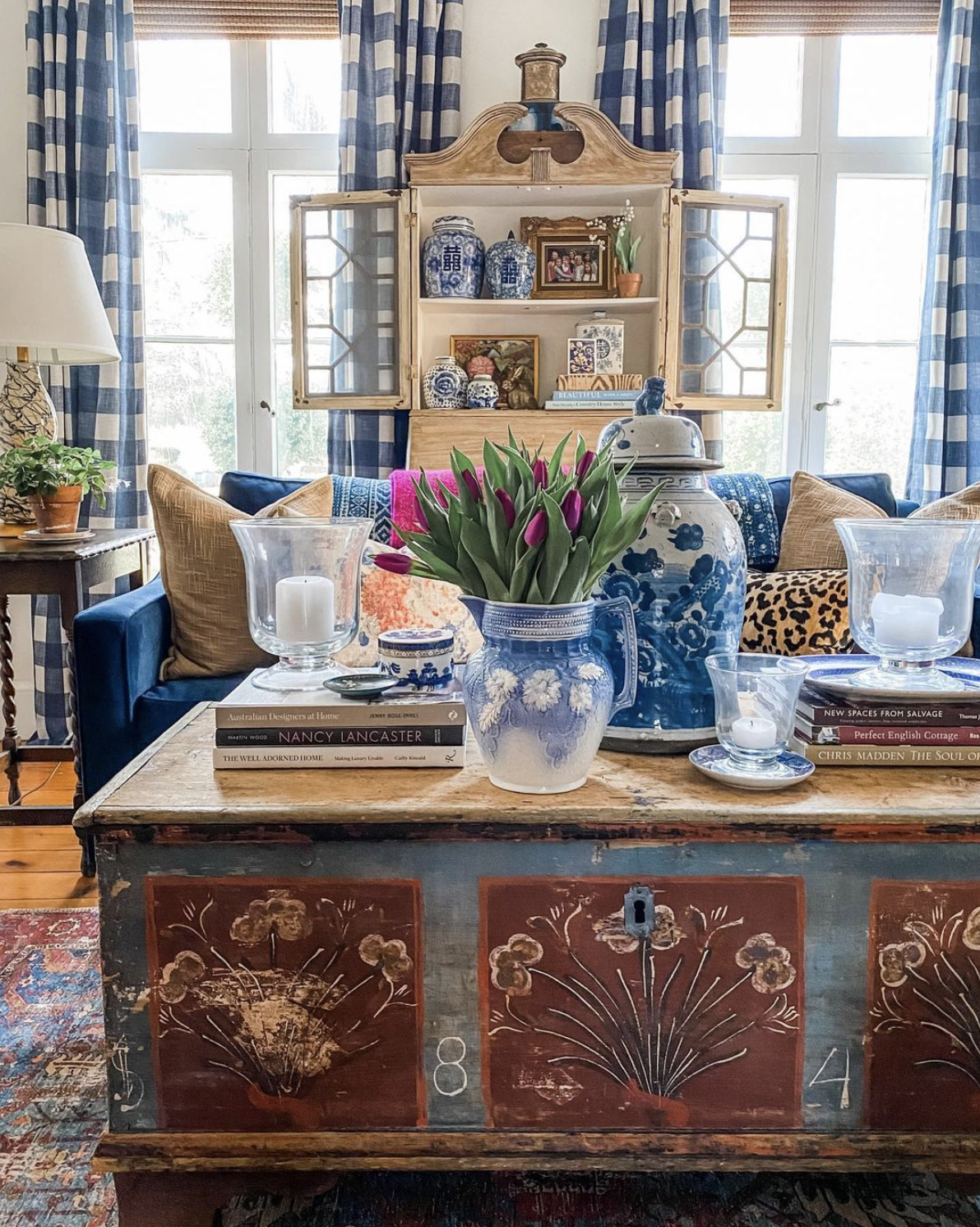 Molly in Maine is the queen of cool collections and she beautifully displays her love of oars, vintage art, mason jars, and shoe lasts in her mudroom.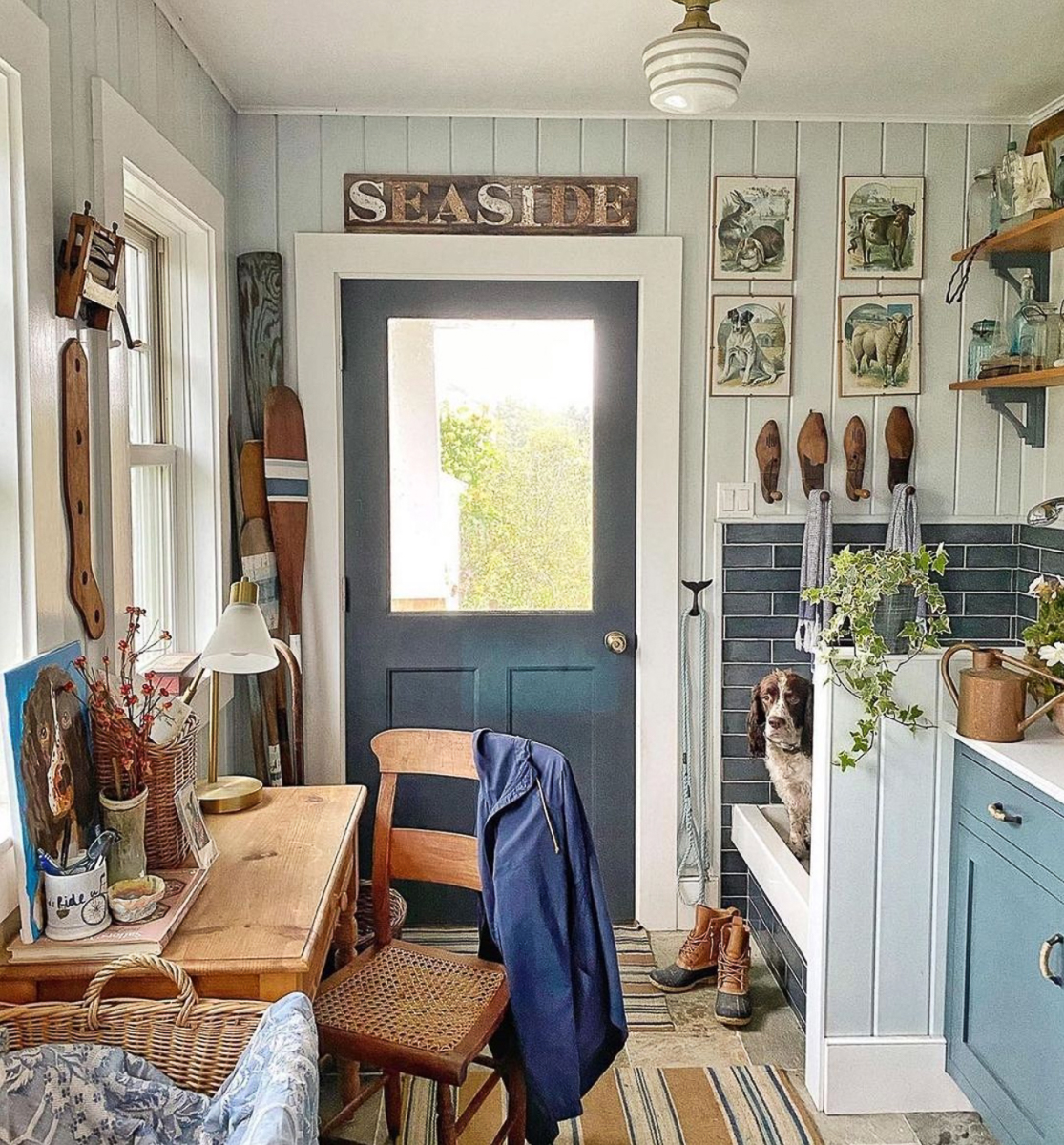 My plant filled sunroom is my sanctuary and the perfect place to recharge with a good book. I'm always making room for natural elements like plants and unique finds like the vintage swan table and cowhide covered African drum because these things make me abundantly happy!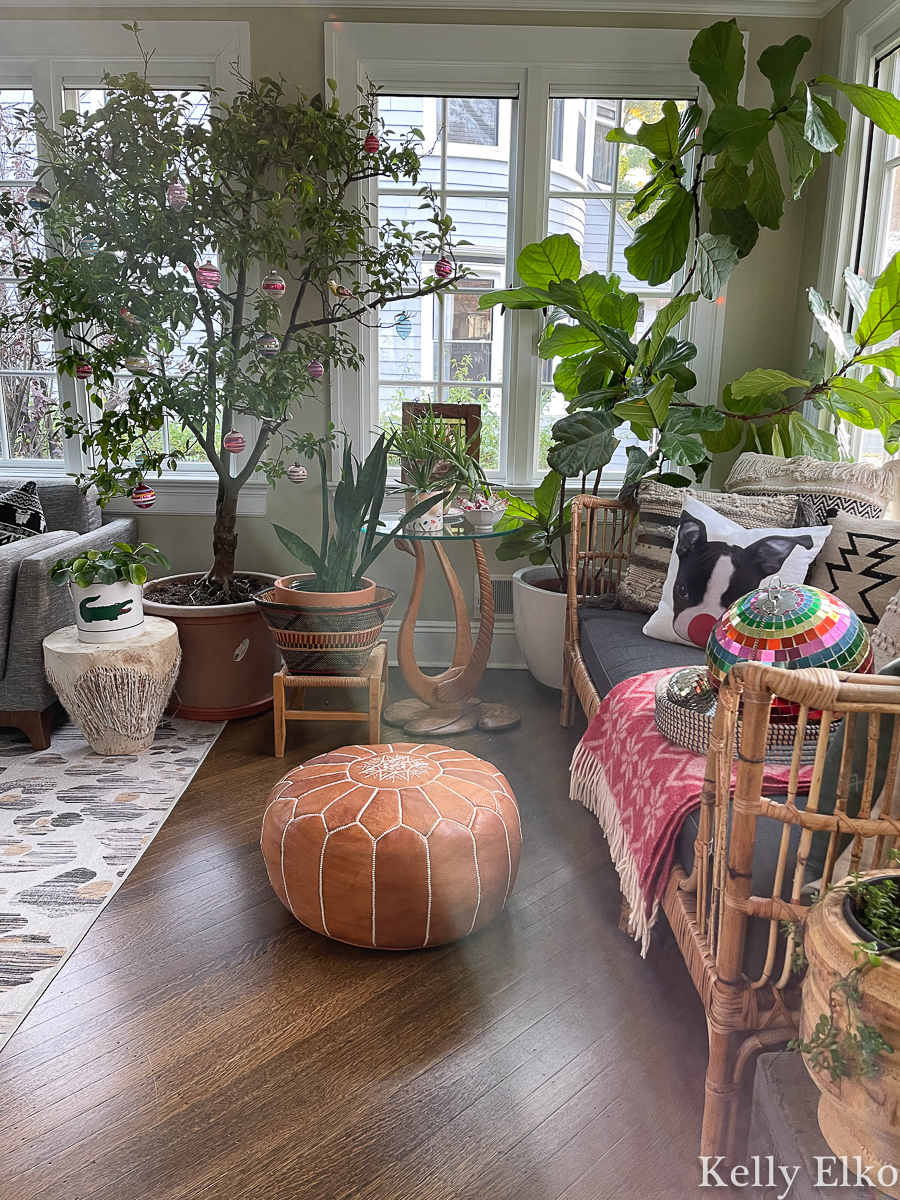 My favorite thing about cluttercore is that it shines a light on the personality of the person who lives there.
Oh no, what do all these vintage drinking glasses say about me?!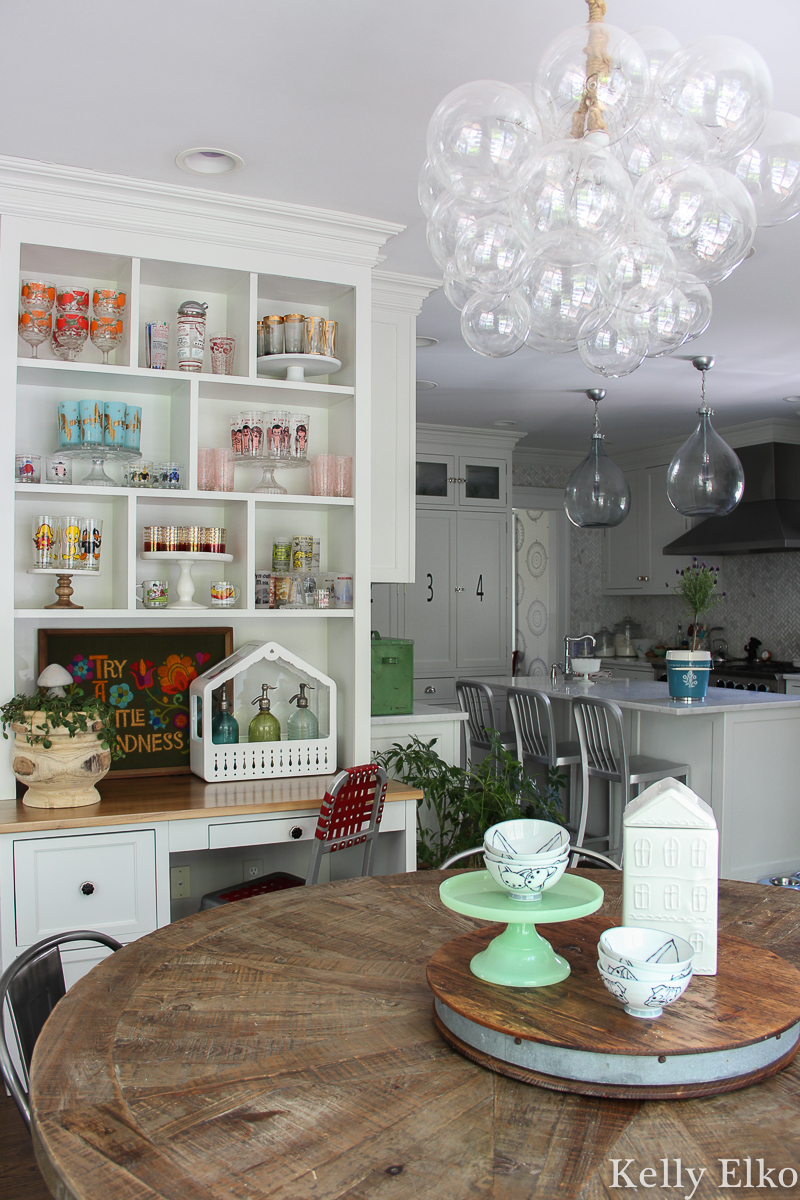 Cluttercore is all over TikTok and Instagram and I love that millennials and Gen Z are embracing this decorating philosophy. Just search #cluttercore on social media to see lots of examples of people embracing meaningful objects and organised chaos in their homes.
Whether you embrace cluttercore, cottagecore, bohemian style, minimalism or any other decorating aesthetics, always remember that whatever decorating style that you prefer, there is no wrong answer if you surround yourself with what you love and embrace self-expression.
So move over Marie Kondo because cluttercore is here to stay!