How to Rid Your Yard of Mosquitos – The Surprising Chemical Free Solution
I was skeptical but am happy to report that I know how to rid yard of mosquitos without using chemicals! I tested this in my own backyard and we've been mosquito free ever since.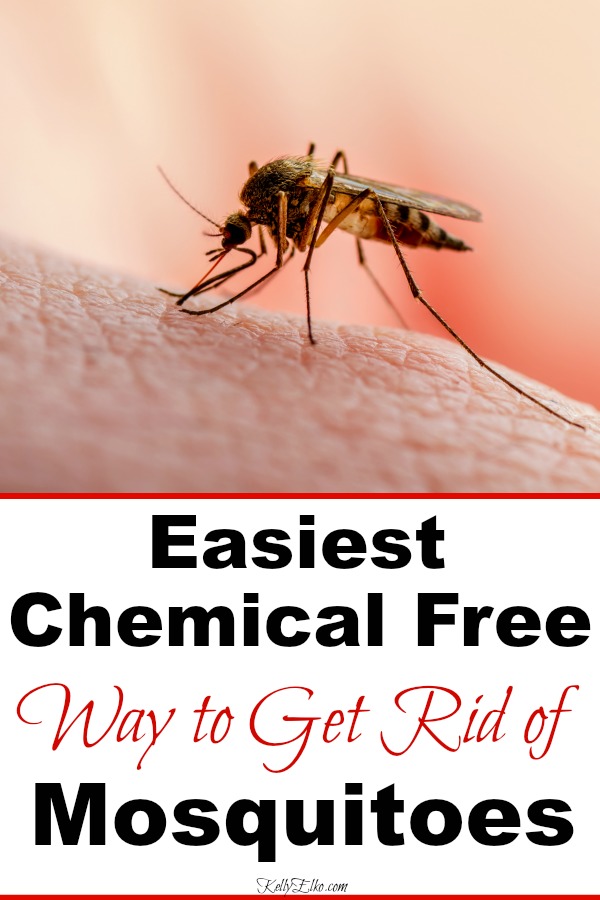 There is nothing better than running barefoot through the grass on a warm summer day? The problem is stirring up the mosquitos and having to run inside and hide from these pests!
For years, I hired a company to spray our yard to rid it of mosquitos. I stopped this year because I hate the fact that while the spray does kill mosquitos, it also kills bees and other insects. Mosquito repellent sprays are loaded with chemicals and only provide a temporary solution to keeping mosquitos at bay. I needed to find another solution to my mosquito problems!
Enter the Spartan Mosquito Eradicator! Because mosquito season has begun, I got the starter kit which contains four plastic tubes filled with some kind of sugar substance. I just added warm water, shook and hung in my trees as instructed. The product claims that "the mosquito population will suffer dramatically in the first 15 days and will be up to 95% controlled for up to 90 days."
Results 6 Weeks Later: I'm happy and surprised to report that we have not had one mosquito bite since we hung these Eradicators!
This post contains affiliate links which means if you make a purchase, I may earn a small commission at no extra cost to you.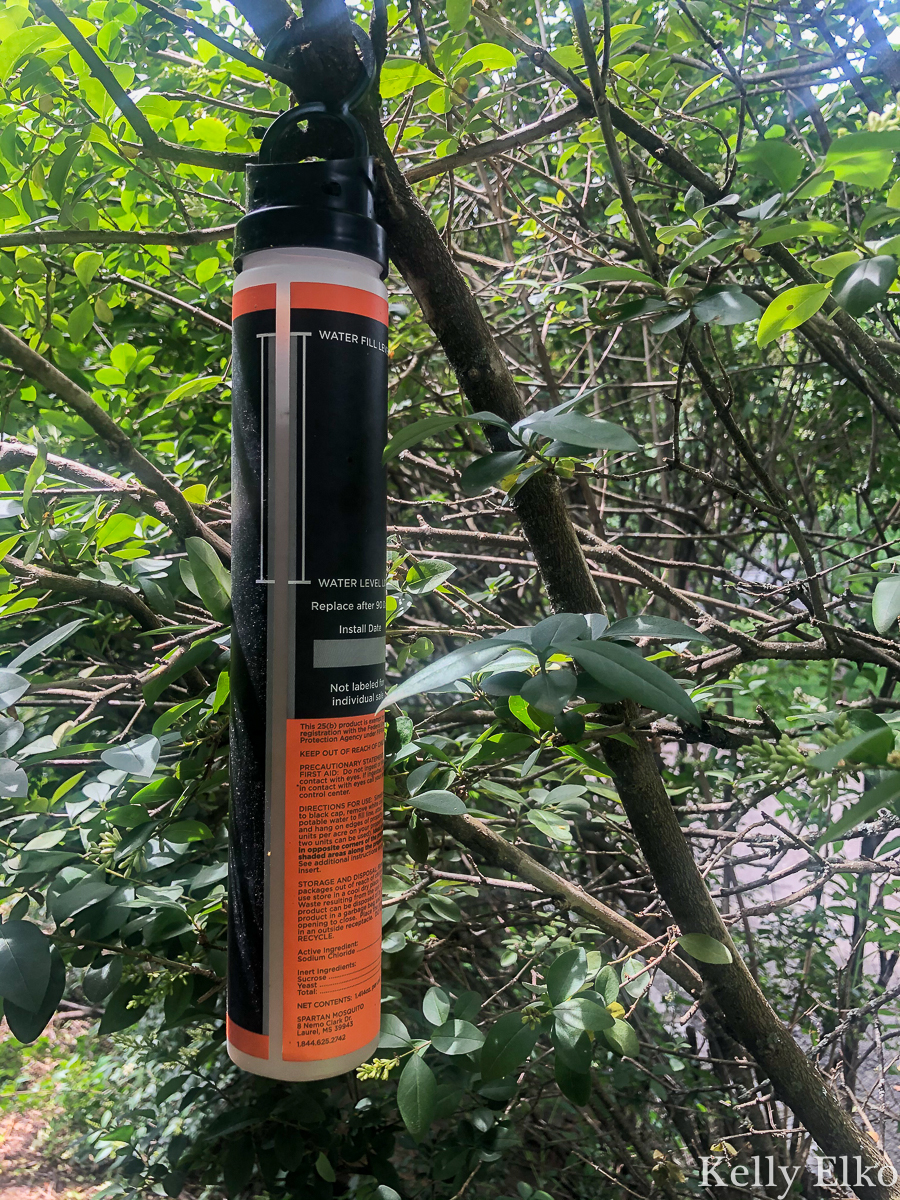 I was pretty skeptical because the reviews ranged from 5 star to 1 star but am happy to report that these things work. I think it's important to follow directions exactly. For example, you should not put these within 100 feet of where you hang out, you need to space them properly and at the correct height and they need to be placed in a shady location.
If you don't think you have a place for all of them in your small yard, consider asking your neighbors if they would be willing to hang some of yours in their yards. This could be the perfect solution to help keep you and your neighbors mosquito free.
Choose the right amount of kits based on whether or not mosquito season has started and the amount of land you need to cover.
ONCE MOSQUITO SEASON HAS STARTED
You need at least two boxes of Spartan Mosquito Eradicator per acre to be effective and clear the mosquitos that have already hatched.
We live on a small lot, about 1/4 of an acre, and hung these only in our backyard but because mosquito season had already started, we chose to buy the 1 Acre Starter Pack which has two kits (four Eradicators). You can buy refill kits that are sold in sets of two based on future needs.
BEFORE MOSQUITO SEASON BEGINS
If you are lucky enough to get a jump start on mosquito season and live on less than one acre, the company says you only need to hang one kit (two Eradicators).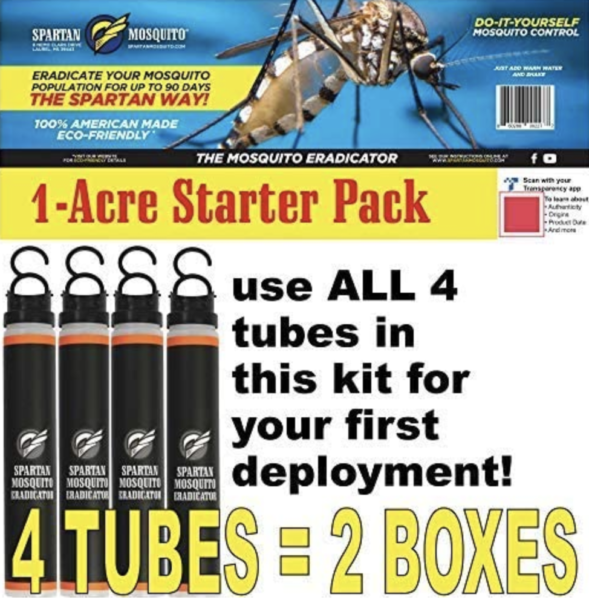 Mosquitos can really keep us from enjoying our outdoor spaces so if you're plagued with these pests, you may want to give this a try. My less than $60 investment paid off which is a fraction of what I paid to have my yard sprayed monthly.
If you still have questions, there is so much information that includes graphics for best placement for different types of yards here.
Here's to being able to enjoy the great outdoors being attacked by a swarm of hungry mosquitoes!
Got bees? Read this …
Love to Garden?