I Threw My Dog a Birthday Party!
I threw my dog a birthday party! I'm slowly morphing into the crazy dog mom and this party is proof! If you want to see how we celebrated Sushi's big day (including a short little video tour of my backyard), come on in because we could all use a little bit of fun right now!
Sushi is a celebrity among my daughters friends so it was only fitting that they help us celebrate. An Evite helped build excitement with a flashback photo of Sushi in her puppy days wearing a little pink dress. The girls were told to "be like Sushi and dress to impress."
This post contains affiliate links which means if you make a purchase, I may make a small commission at no extra cost to you.
I thought it would be fun to set up an Instagram worthy photo op spot so I dragged my vintage turquoise glider onto the lawn, added a balloon arch that someone gave me the day before (she had just celebrated her daughter's first birthday) and borrowed my friends pink flamingo pool float (remember it from my Costa Rica birthday trip?).
I scattered some colorful round blankets and Moroccan tables around the yard, set up a drinks station, put out a few yard games, and ordered pizza.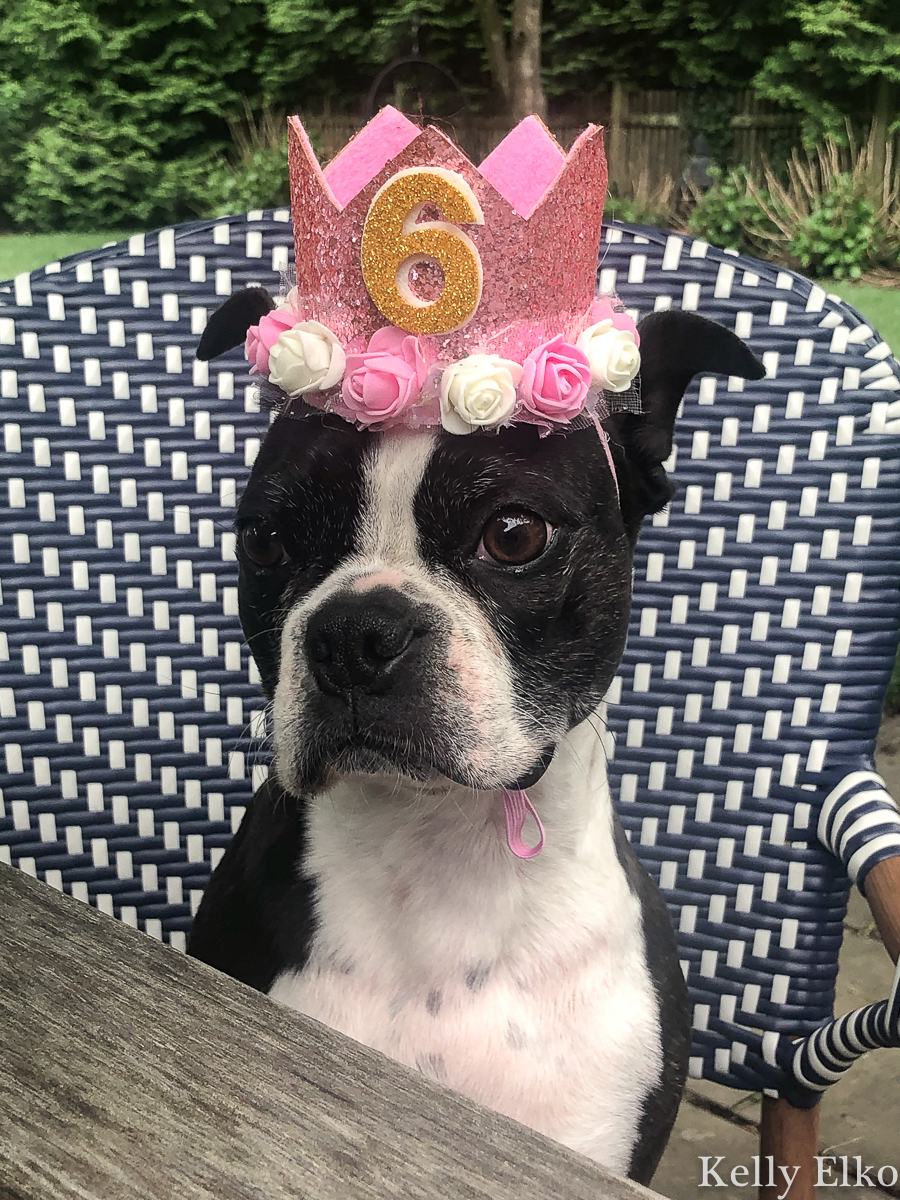 Queen Sushi enjoyed the festivities but don't tell her that her crown is actually made for cats!. This little pink crown comes with a full set of interchangeable numbers so it's perfect for any birthday and I love that we can use it year after year.
I could not believe it when my girlfriend came bearing a gift for Sushi … the same exact crown!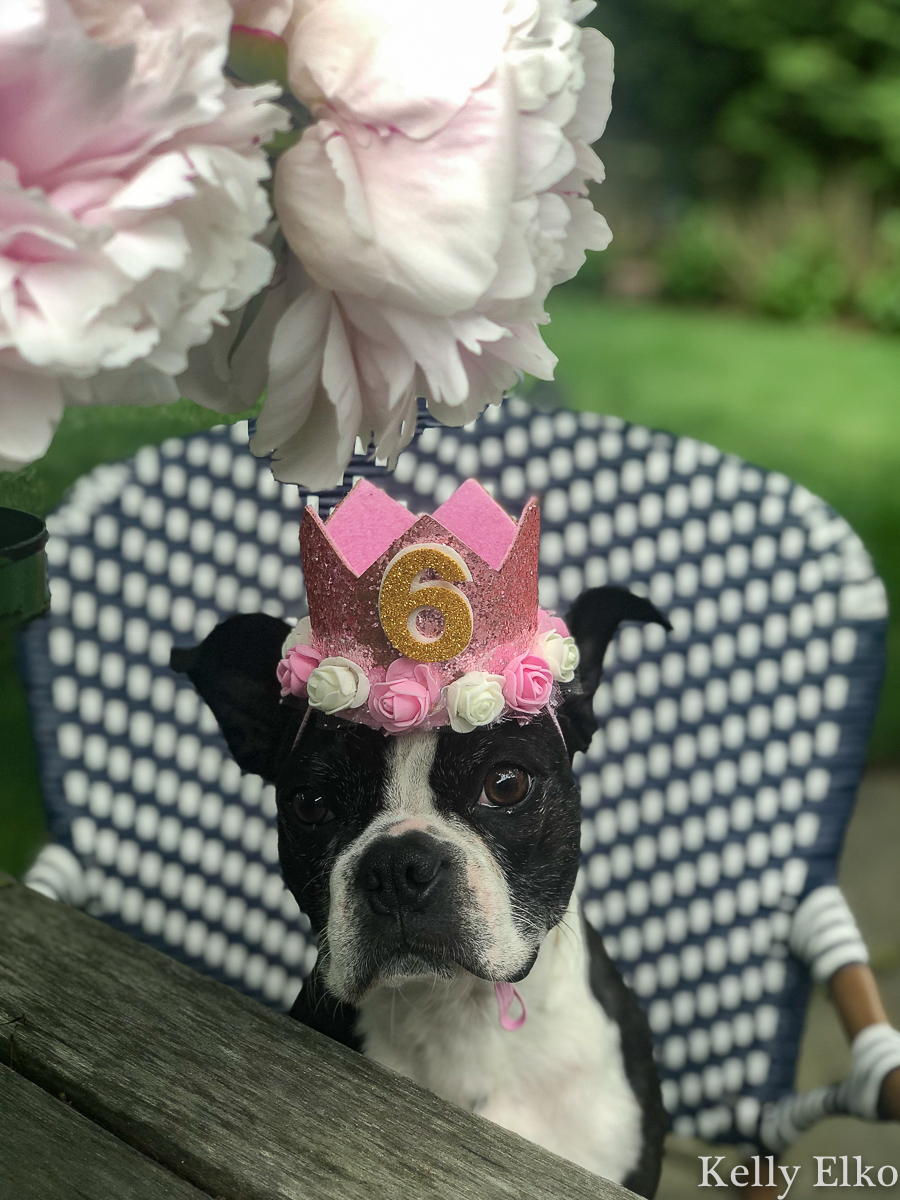 Don't let that look on her face fool you! Sushi was the life of the party!
What do you think of throwing a pet party? Am I teetering on the edge of insanity?