How to Turn Everyday Vintage Finds into Christmas Decorations
Don't feel like you have to go out and buy lots of decorations that you can only use during the Christmas season. I'm sharing how to turn everyday vintage finds into Christmas decorations.
Free Old Soda Crates and Bottles, read the post on Craigslist that I ran across six years ago. I hopped in my car and put the pedal to the metal to find a warehouse parking lot filled with half burned old wooden crates and a sea of broken bottles. I rummaged through the mess and picked out the ones that were spared. To this day, I get emails from people asking if I have any free soda crates they can have!
I turned those old bottles into a cute Christmas tree "skirt" for my feather tree.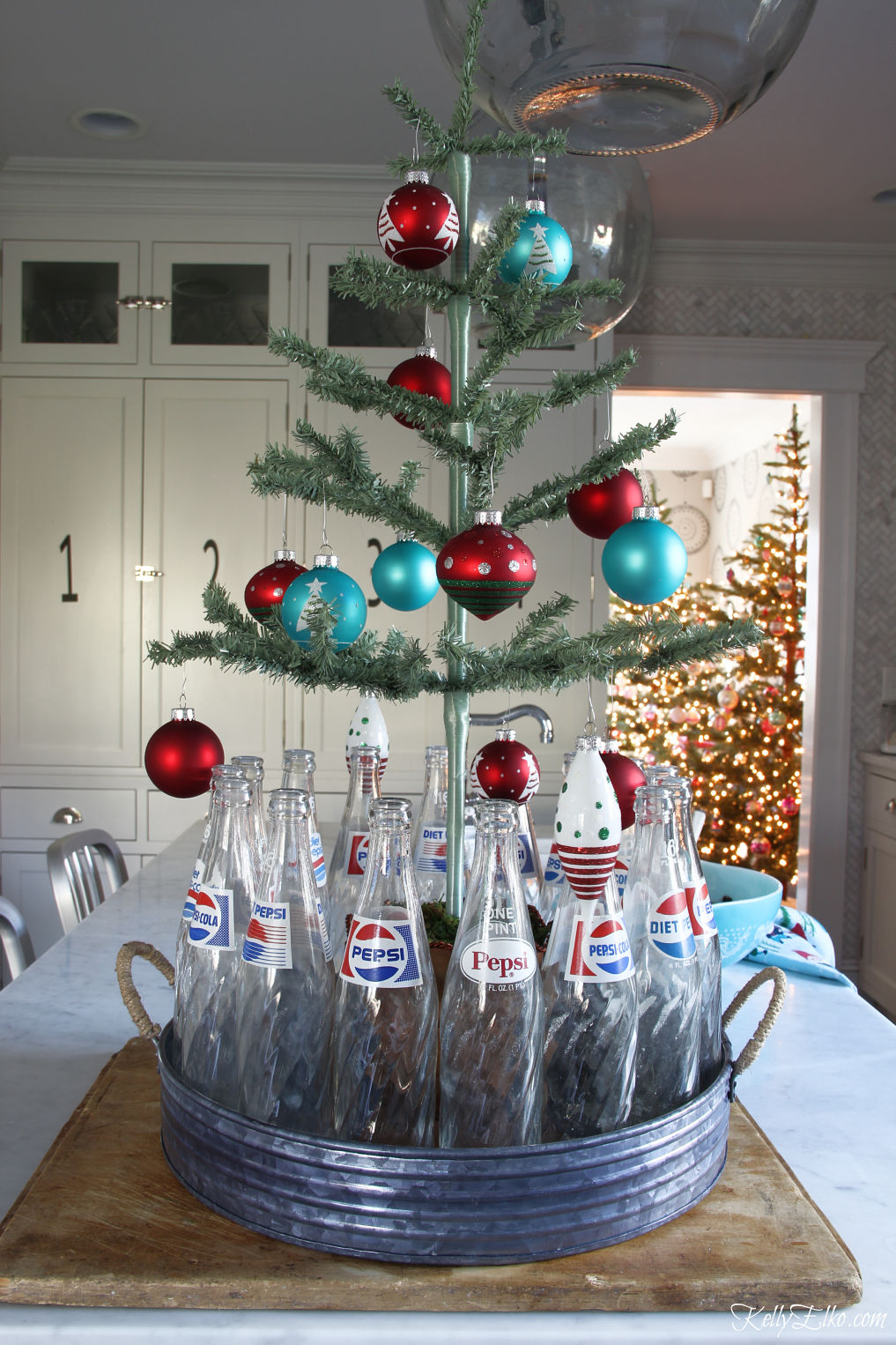 The soda crates were charred and in bad shape but I piled them up on my porch for a fun winter display.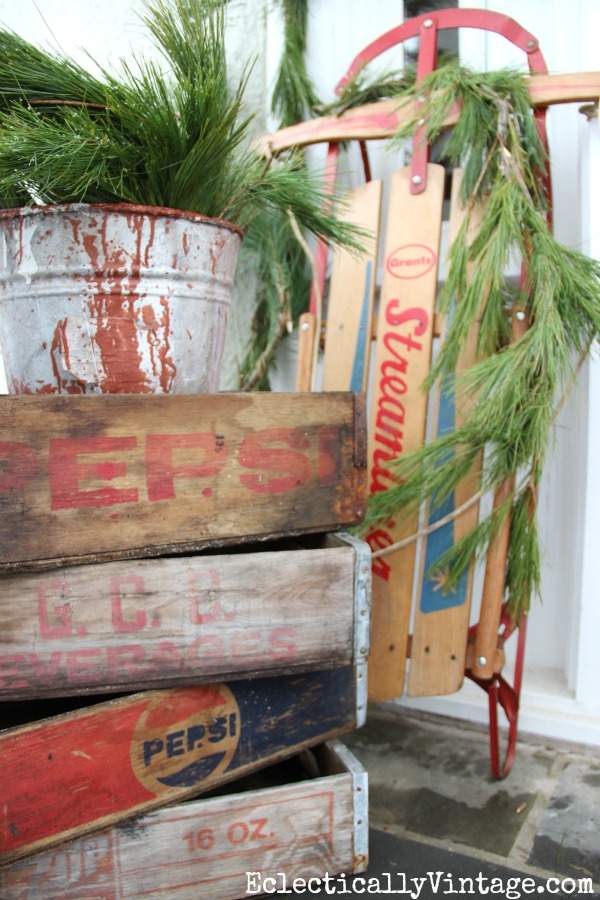 Every time I look at this little shovel, I picture my hubby clearing snow from his driveway then running inside for a big mug of hot chocolate! His old vintage shovel makes the perfect "wreath."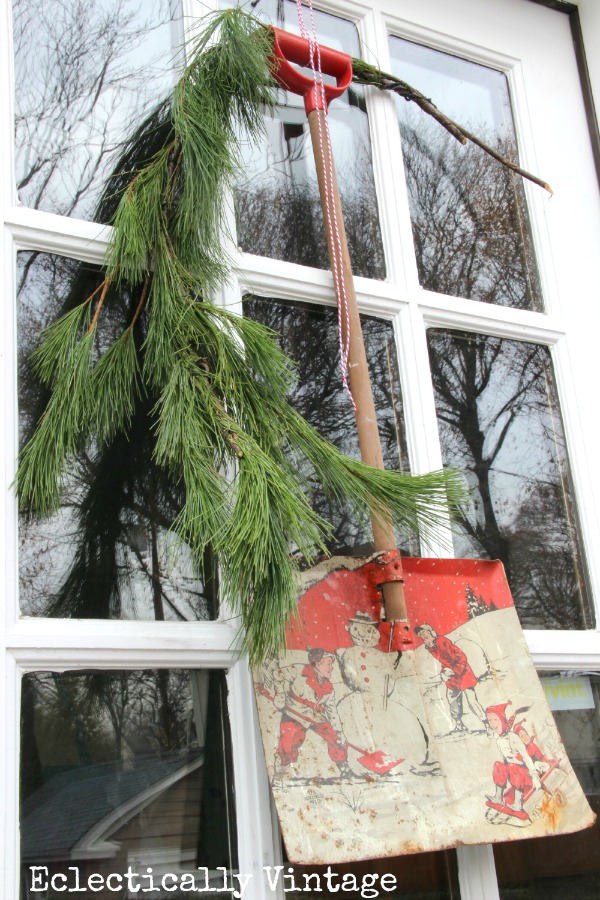 Old suitcases topped with a globe turn into a unique Christmas "tree."
See more Creative Christmas "Trees" Here.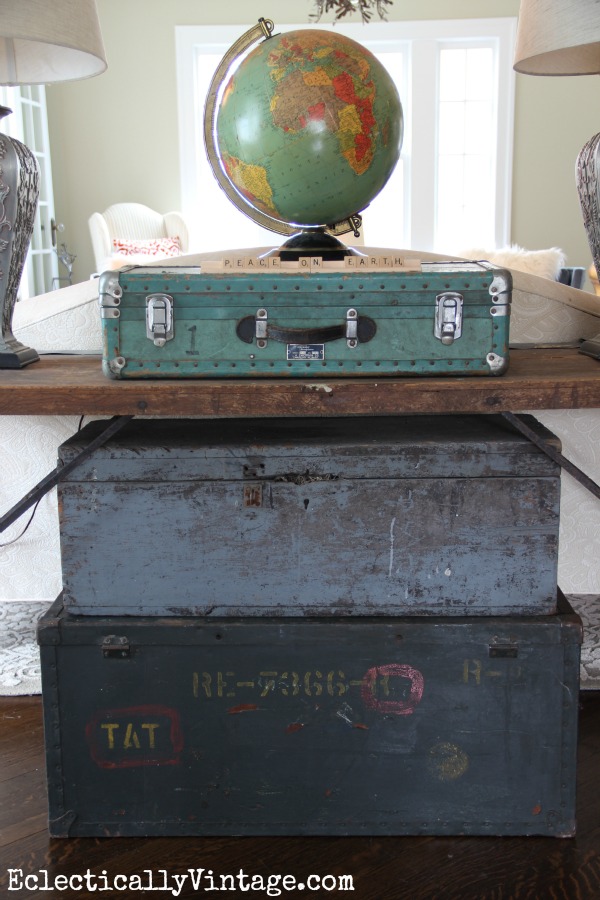 Got old windows? Dangle snowflakes on them to create a winter wonderland.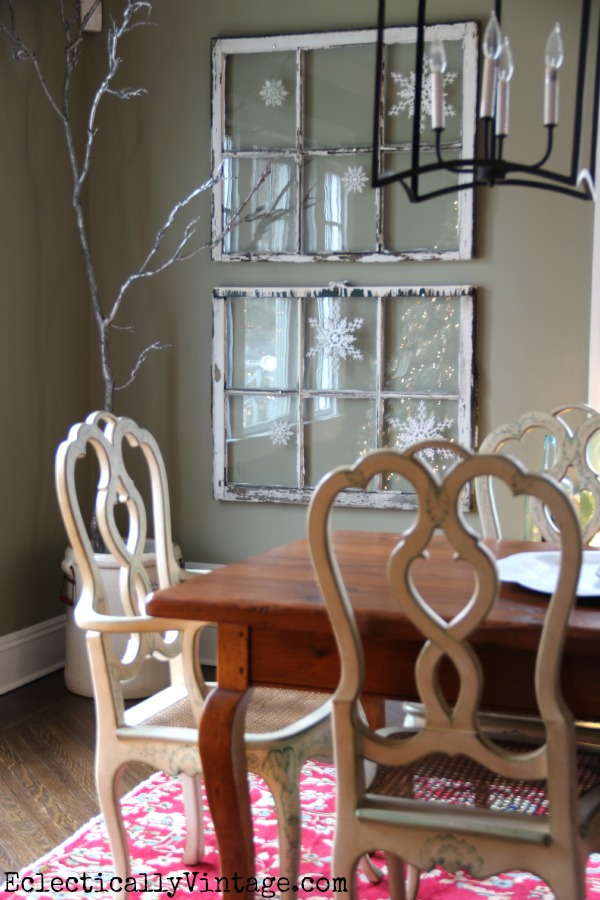 I decked my Christmas tree in vintage vanity mirrors and it was a sight to see!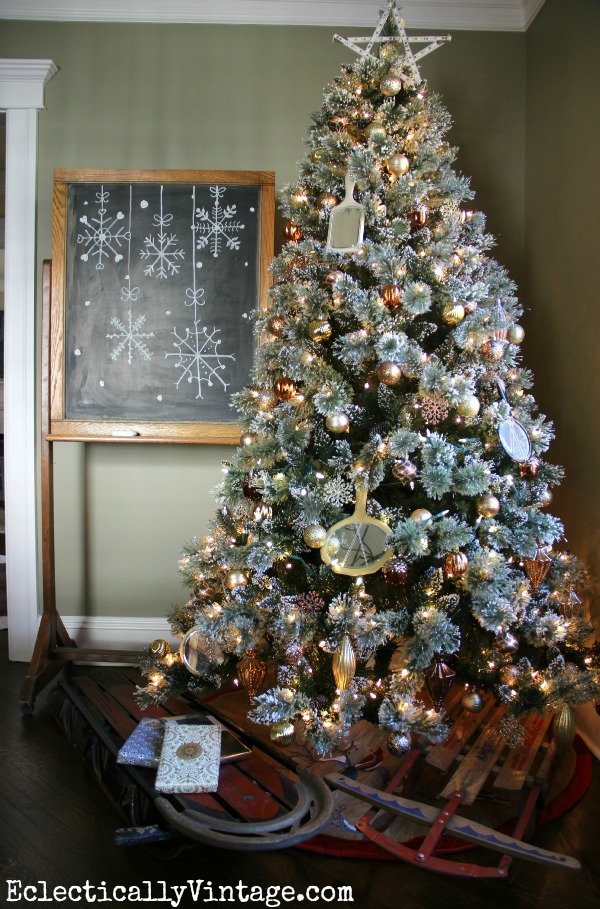 The time I took an old blue mason jar and turned it into a Christmas tree topper!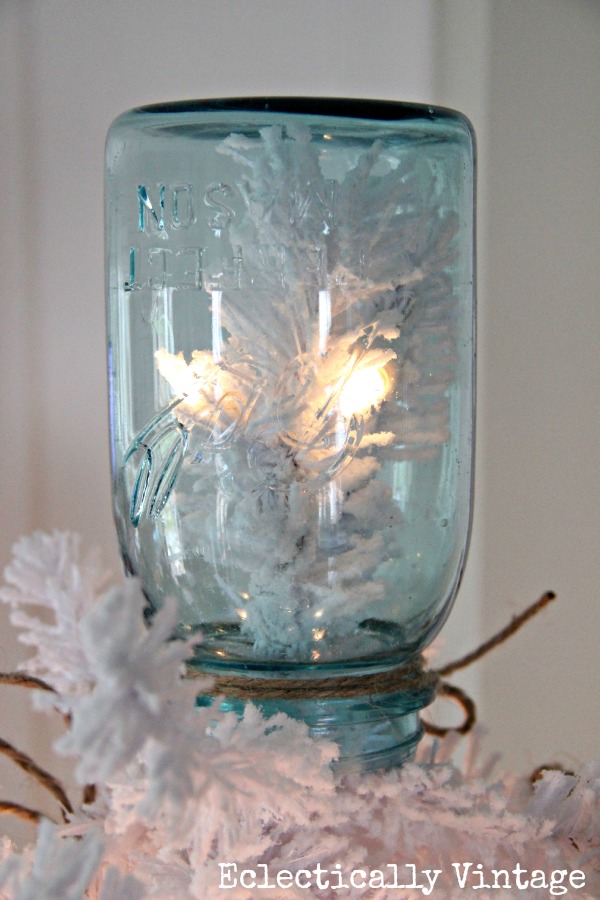 An old wood soda crate becomes the perfect tray for a mini tree decked out with gift tags turned ornaments.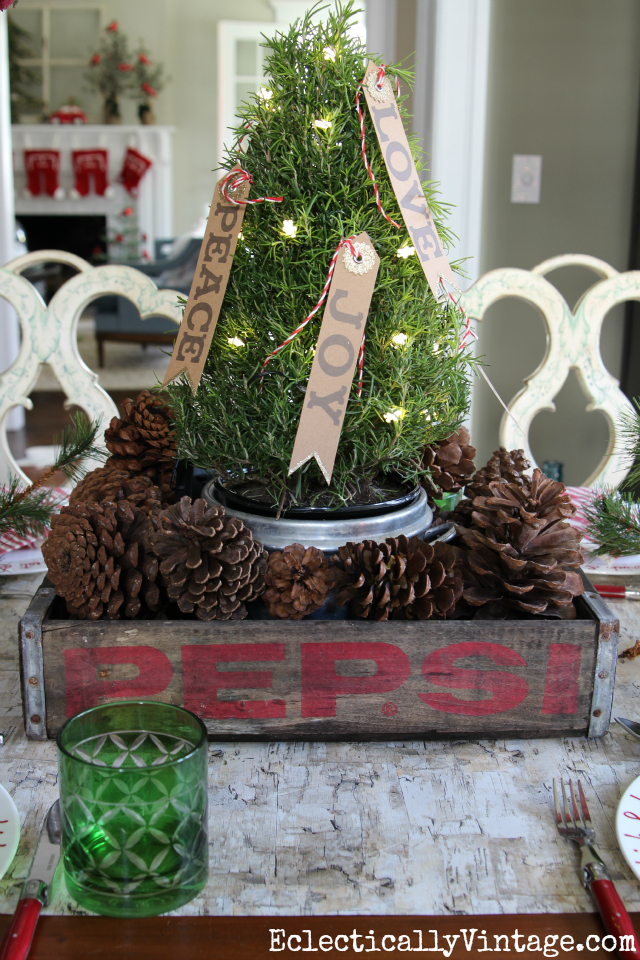 I'm absolutely nuts about my $3 vintage squirrel nutcracker and he is a staple in my home. He loves to hoard old string lights.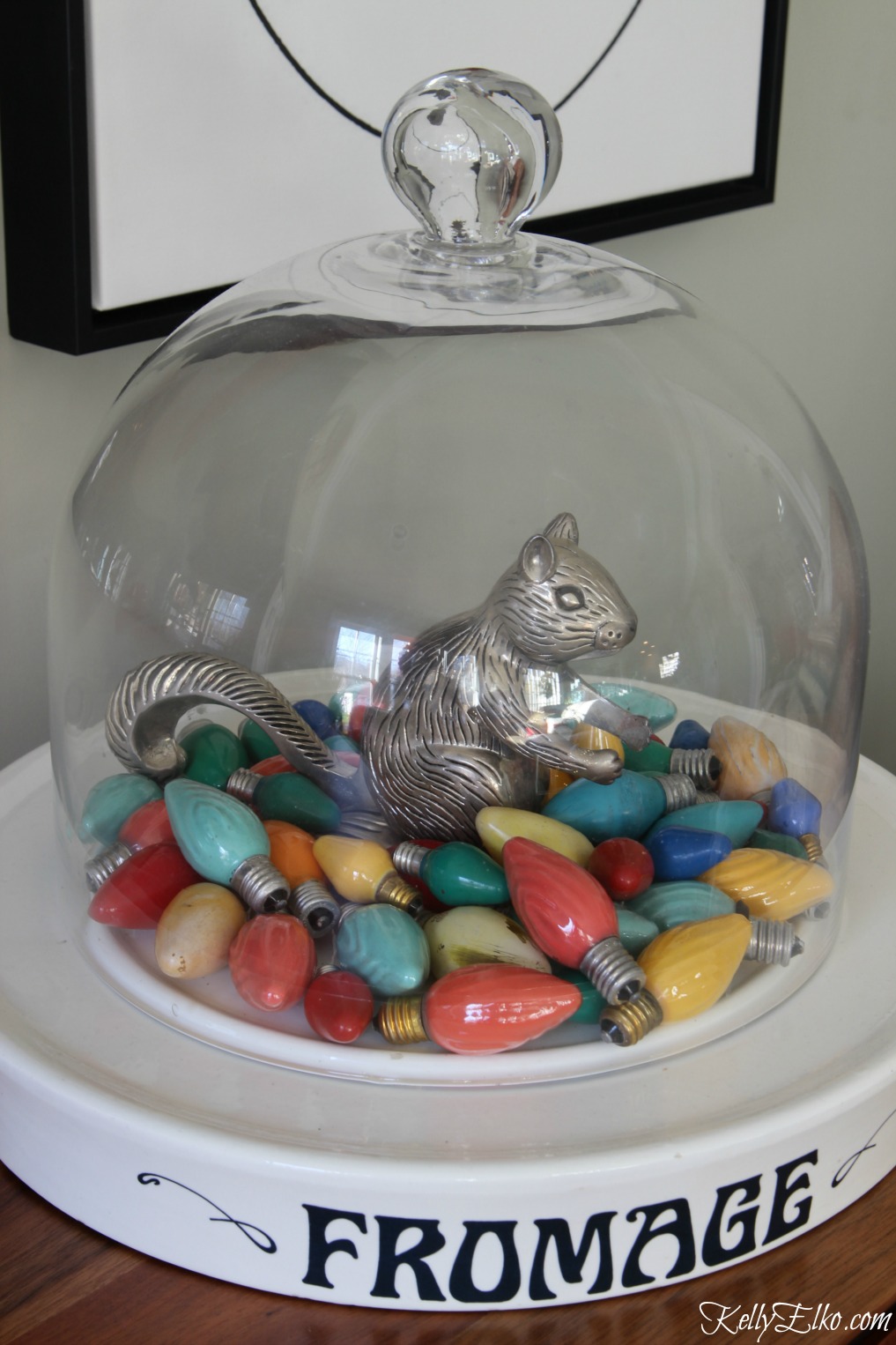 Add garland to your favorite everyday object.
Did you know an elephants trunk up symbolizes a showering of good luck and I was lucky to find this one at the thrift store.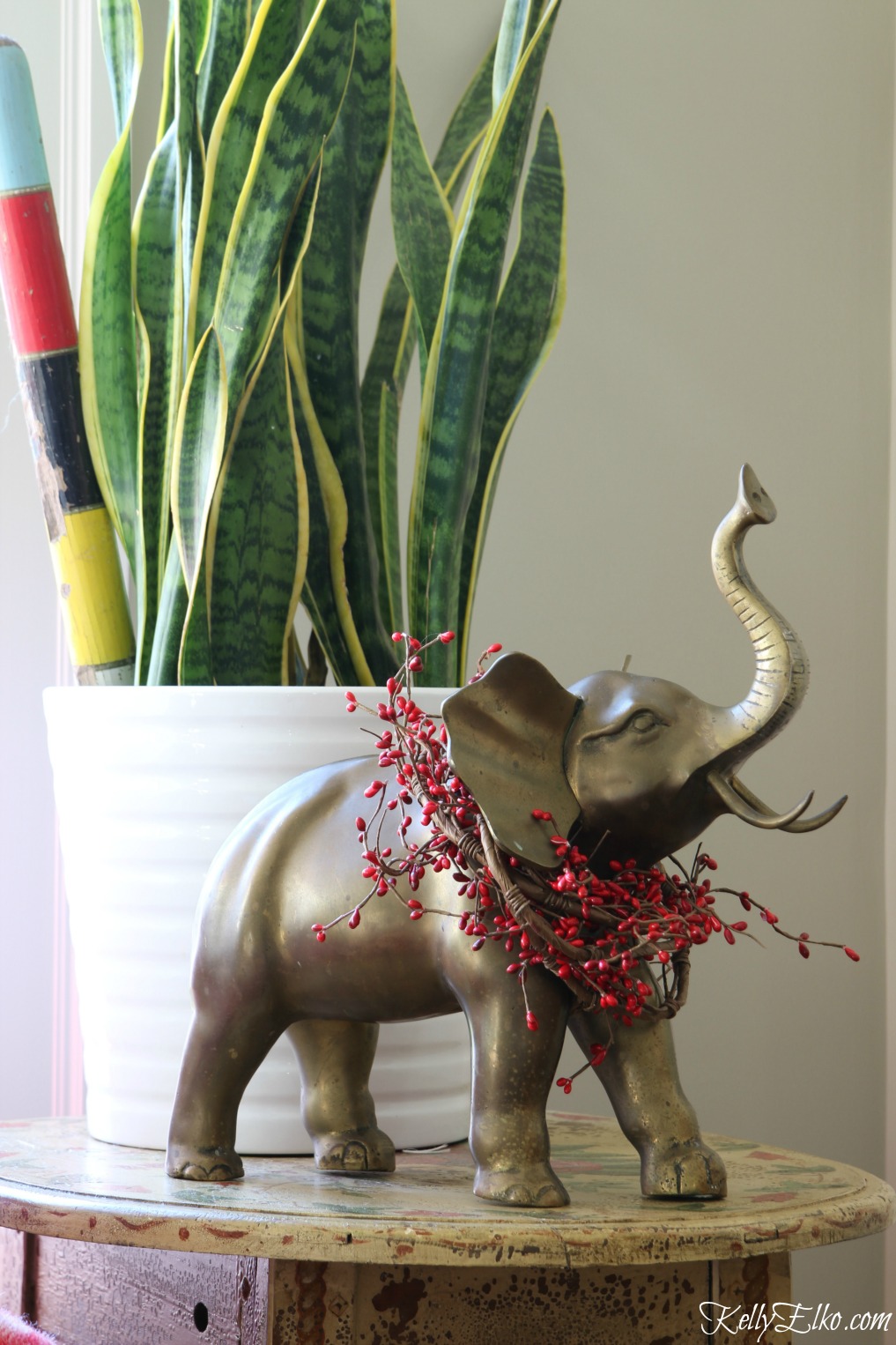 Vintage coolers make great tree skirts (just remove the tree stand).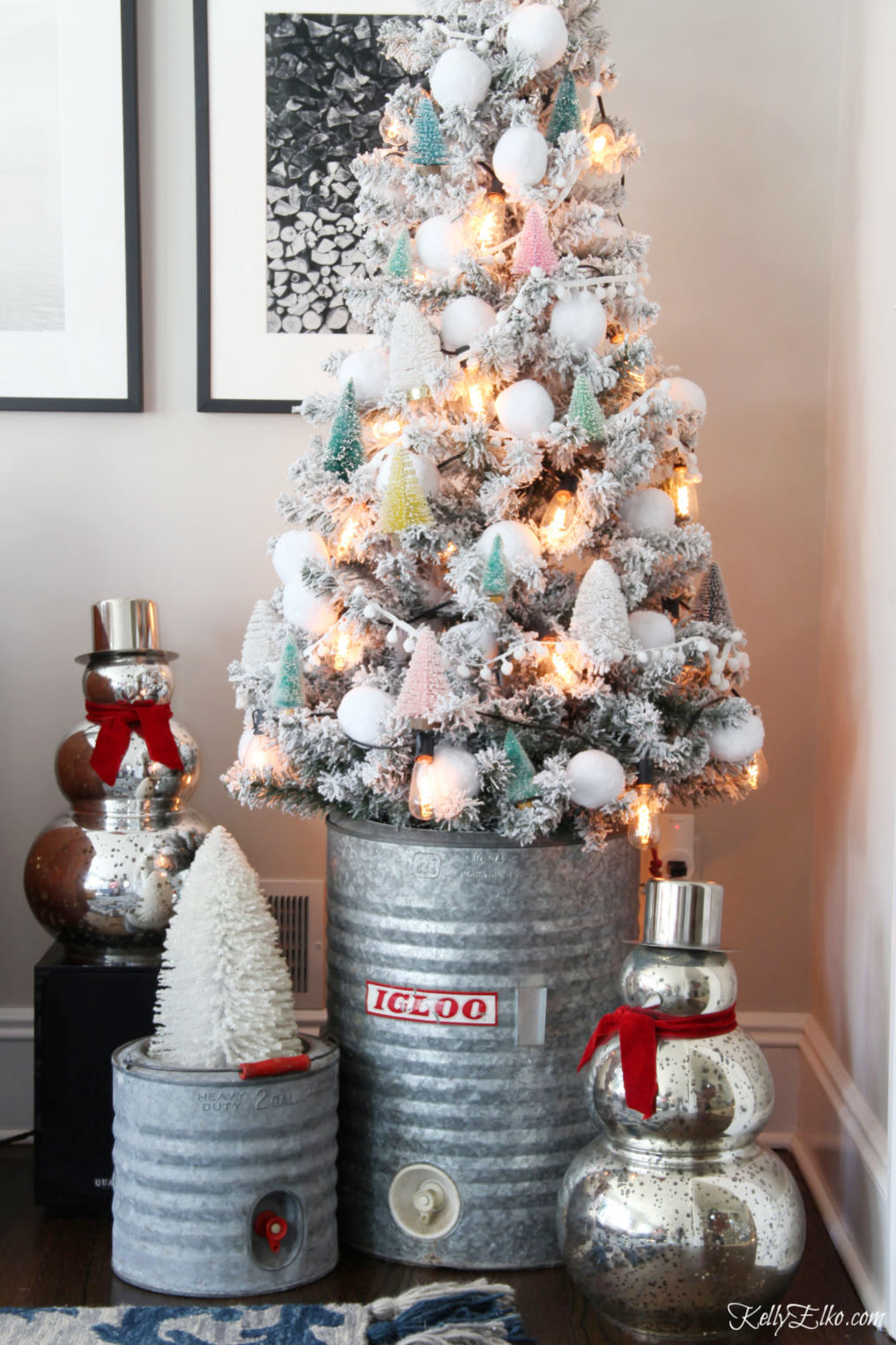 Speaking of tree skirts, an old crate make a great one.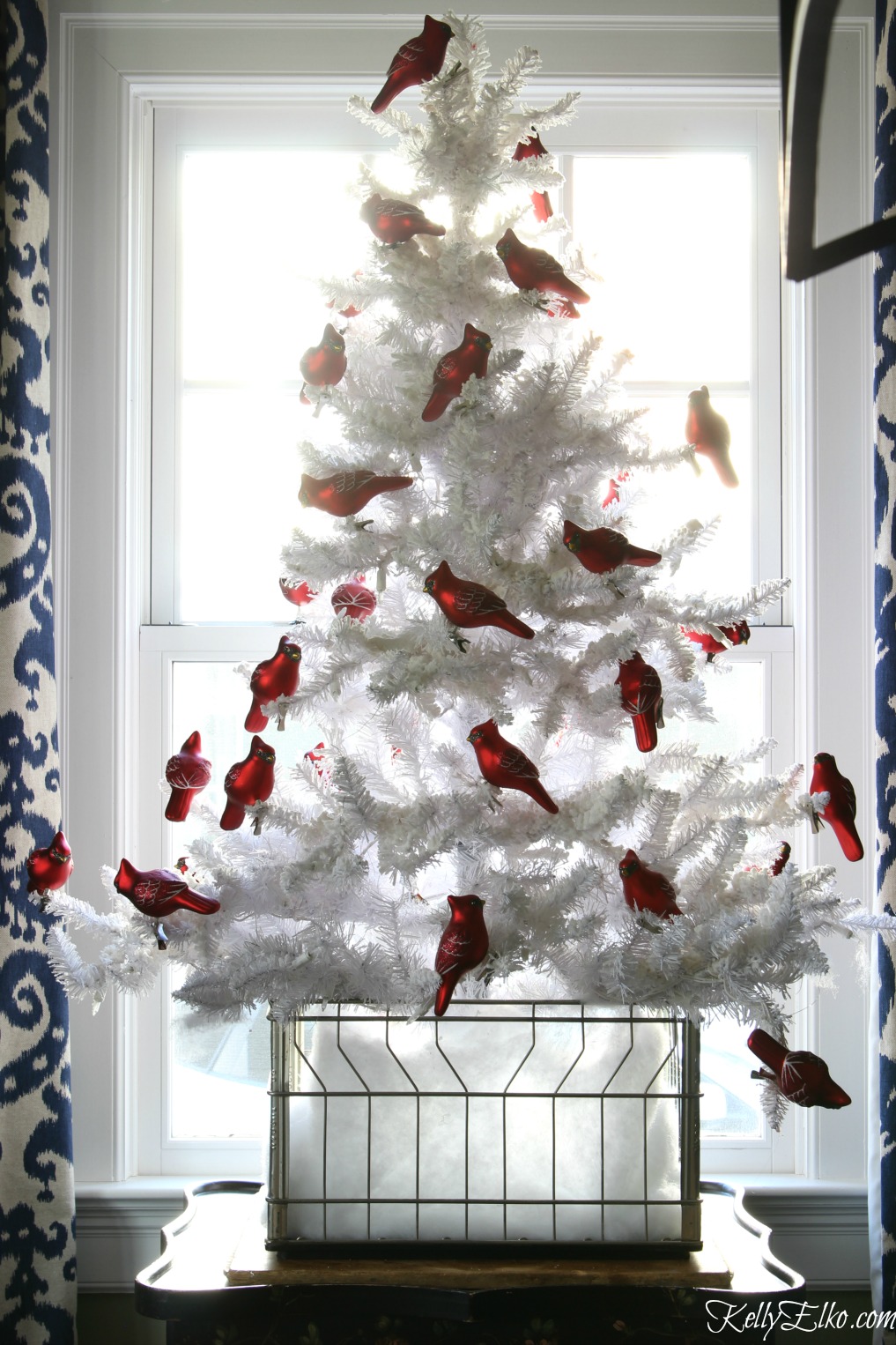 My dad gave me this old lantern and a sprig of festive greenery is all it needs.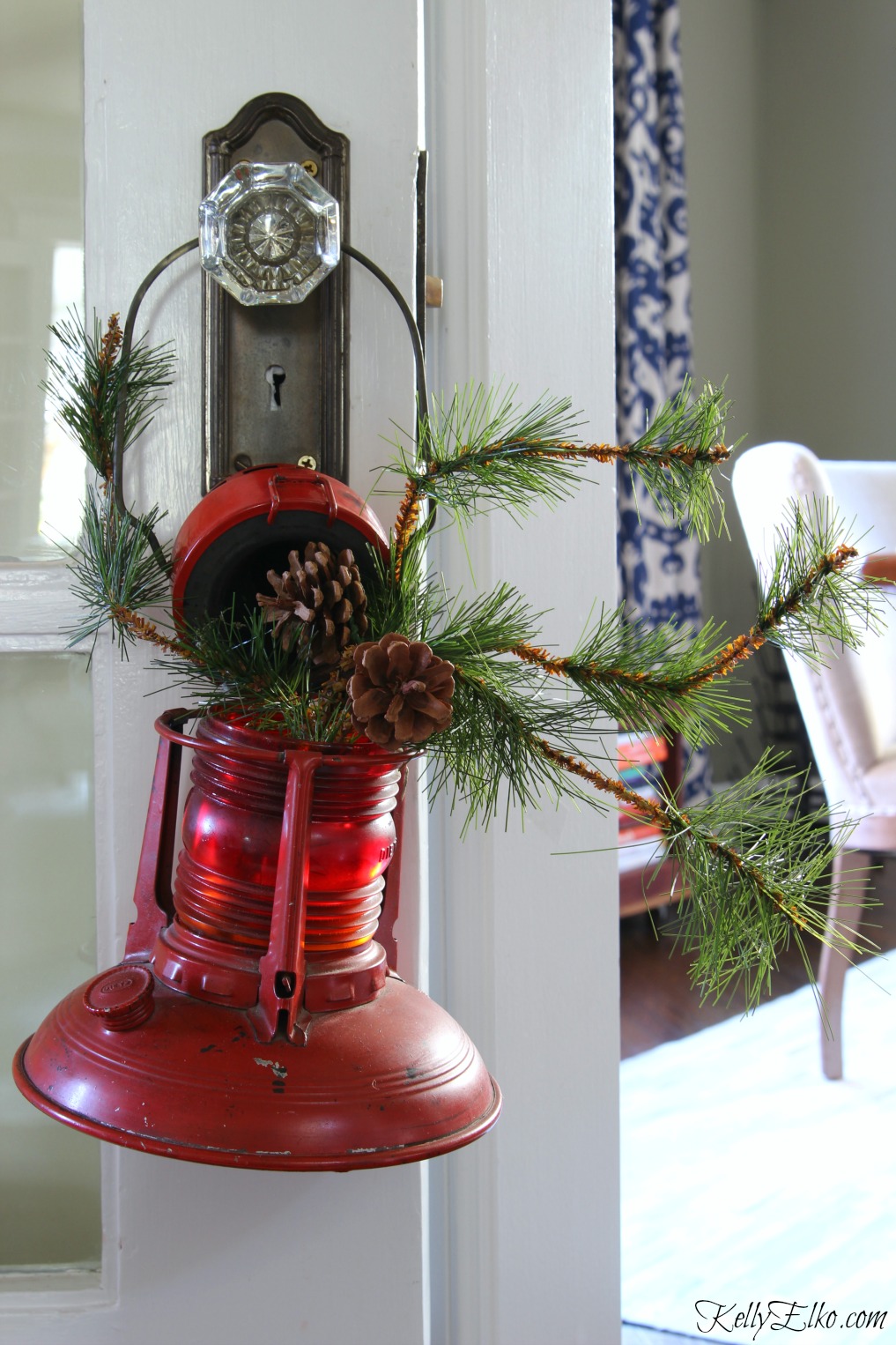 Vintage toys create nostalgia.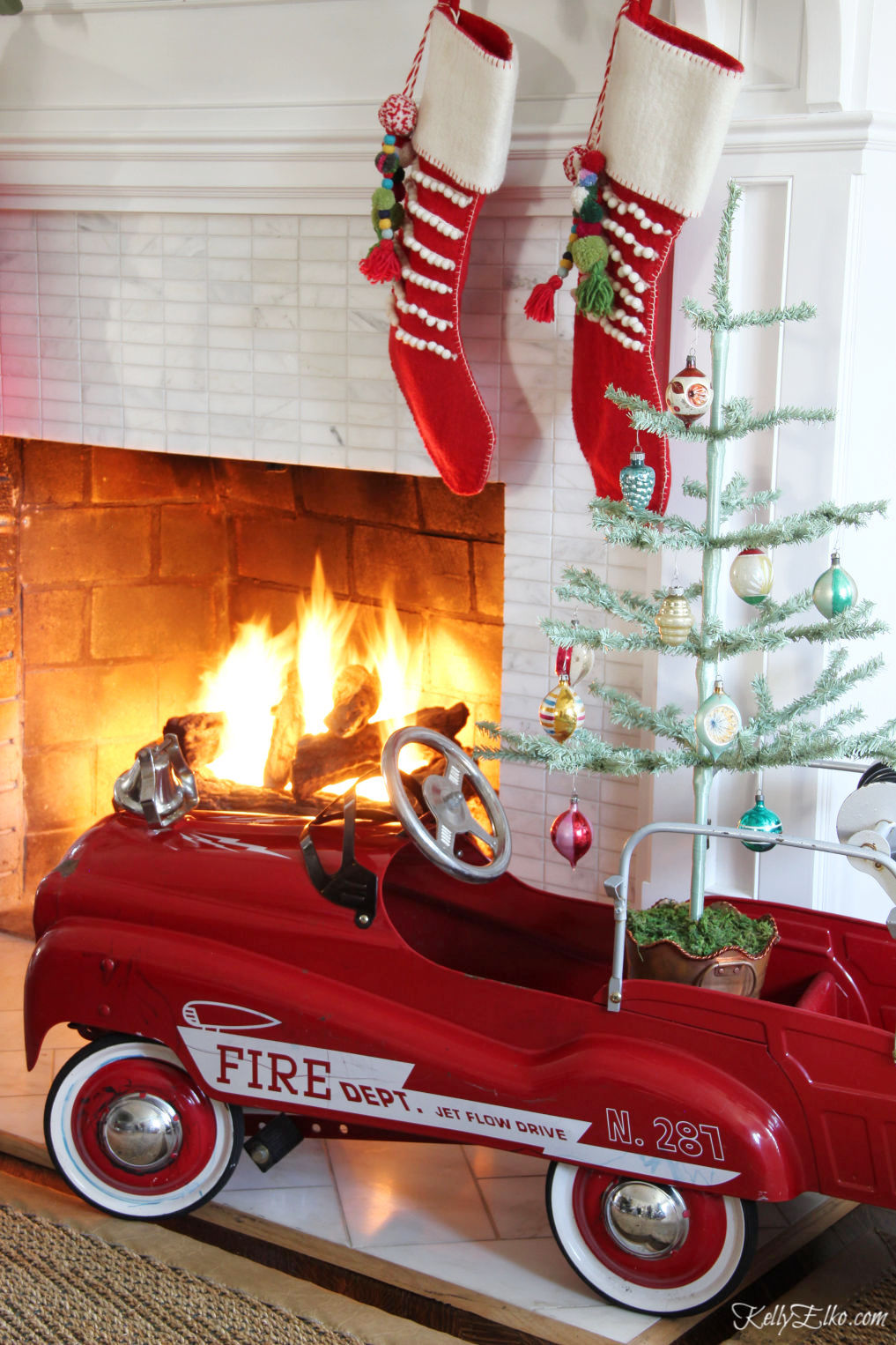 Isn't it fun to come up with different ways to display vintage finds!