This week in Kelly's Stamp of Approval 14, I'm sharing why our dogs may be our best friends but they also give us some unpleasant surprises as well as Sushi's near death experience! Find out what happens when I ask you for your opinions on my decorating choices, the unique party I'm throwing next weekend to celebrate a change in life and more.
It's official … my life has spiraled out of control. File this under things they don't tell you when you bring home an adorable puppy! Who knew when we brought Sushi home more than five and half years ago that I would have to deal with something called … an infected anal gland (don't do a Google image search on this unless you want to have nightmares for life)!
I literally have never heard of this and to say I was horrified is an understatement. I took her bleeding butt to the vet and they sent us away with some antibiotics and a warning that, like a raging puss filled pimple, that thing could burst at any moment! If it does, I'll have to sell the house!
She doesn't realize the violation she's about to endure. To make matters worse for her, I insisted they clip her nails after she got the old finger wave!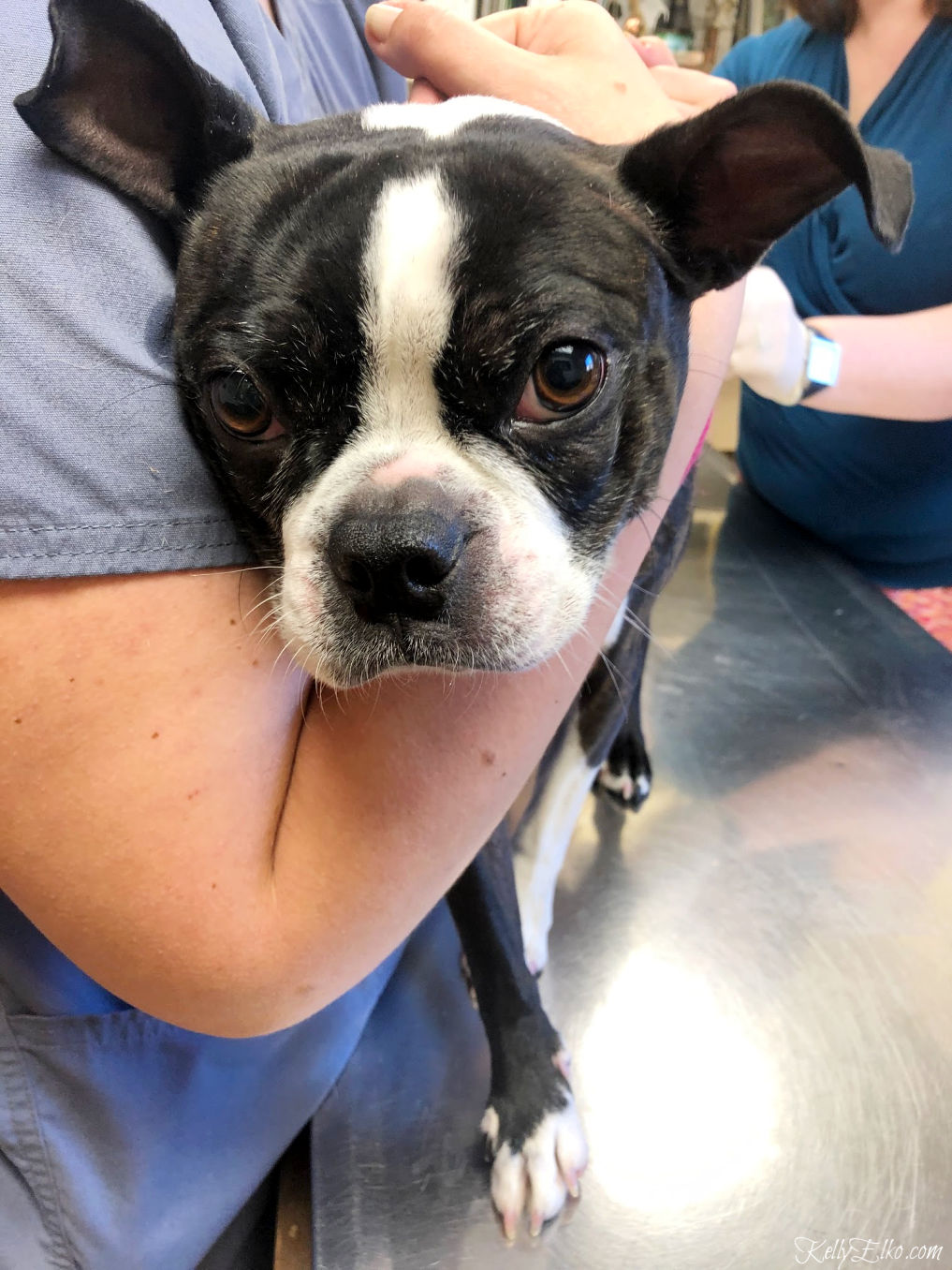 We also got a little scare when we let her out in our backyard and a few seconds later a fox sauntered over! Luckily, clueless Sushi didn't notice the fox and the fox didn't seem interested in her. We were able to call Sushi inside before she became fox food!
As you know, I always do my own thing when it comes to decorating but sometimes it's nice to get opinions. If you follow me on Instagram @kelly.elko, you may have seen my post in my stories with this question about if I should keep these antique doors in my bathroom or not.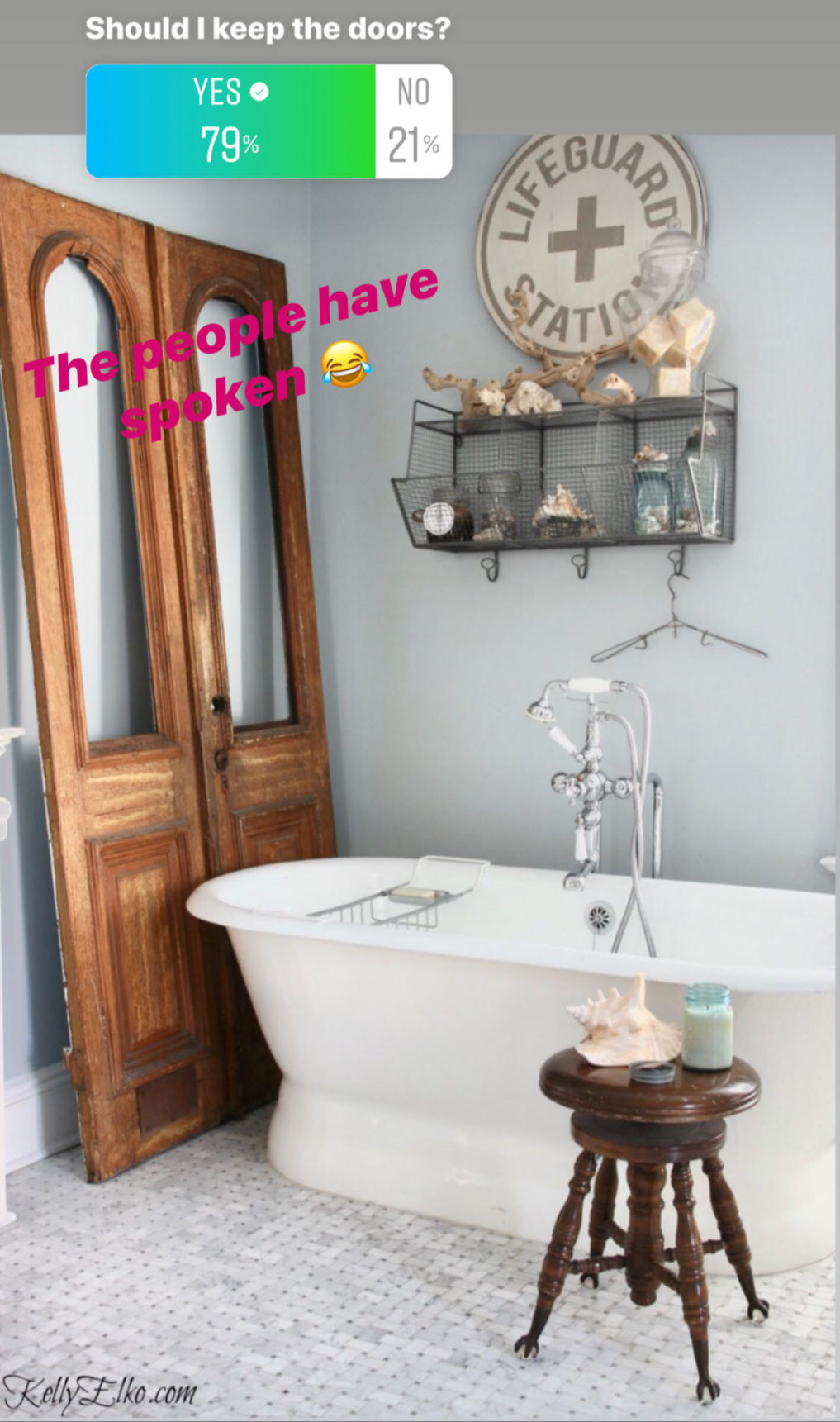 I'm experiencing Empty Nest 2.0! My twins went off to college together in 2018 but one wanted to transfer so she came home last semester to apply to different schools. She left a couple of days ago so now it's just my hubby, Sushi and me! I'm excited that she's closer and now just a car ride (but not too close that I can just pop in unannounced) instead of a flight away.
This post contains affiliate links which means if you purchase something, I earn a small commission.
Is it wrong that I'm having an Empty Nest 2.0 party next weekend? I've got to try and put a positive spin on it somehow and this seems like a fun way to do it! I'm trying to convince my hubby to make his famous ropa vieja (my favorite Cuban food) and I'll have to share the recipe because it's a crowd pleaser! I also can't wait to impress my guest when I mix up drinks in my giant Sasquatch cocktail shaker that I got for my hubby (but we all know it's really for me!) for Christmas. I also ordered Smart Ass! It's a trivia game that I think will really liven things up.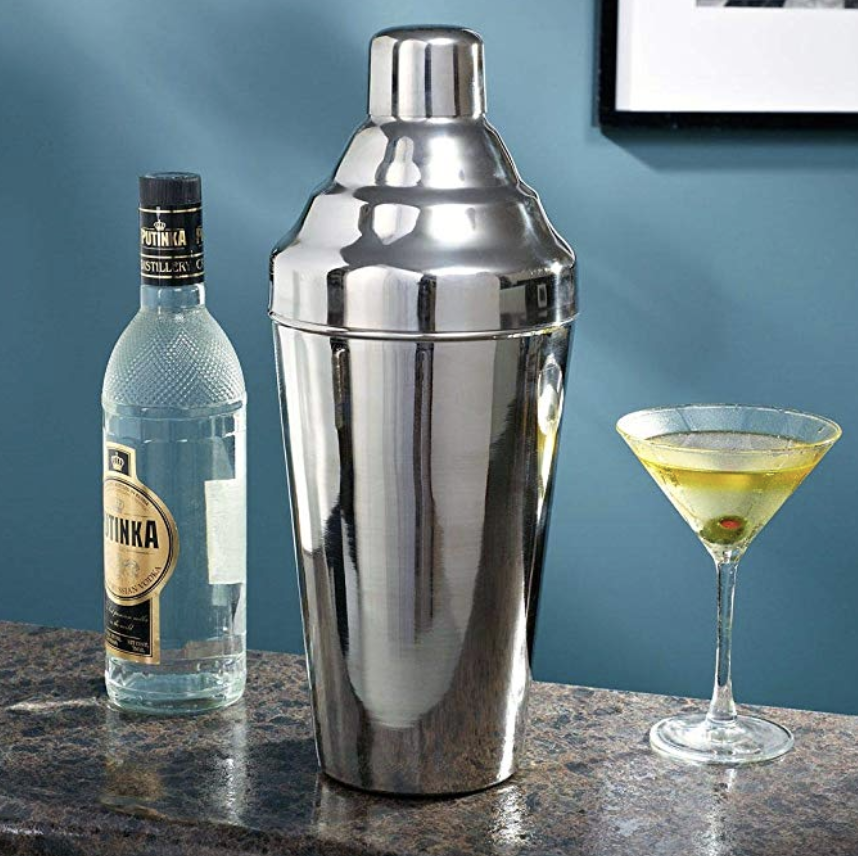 That's pretty much all I got this week because it's been a whirlwind of taking my daughter out to lots of farewell dinners and shopping up a storm. If you have teens, 20 somethings or college bound kids, our go to online shops are ASOS for super affordable and trendy clothes and accessories, Revolve for special occasion and more on trend stuff although a bit pricier and Urban Outfitters where my daughter also picked out some really cute decorations for her room including these faux vines for her walls, and this colorful tapestry.
If you missed this week's posts …