I Like to Move It Move It – Benefits of Furniture Rearranging
If you're in a decorating rut, I encourage you to look around your home with a critical eye. You can get a whole new look just by moving things that you already own, including furniture, rugs and accessories, around your home so you can get a new look at no cost. I'm sharing the benefits of furniture rearranging plus what I moved around in my own home.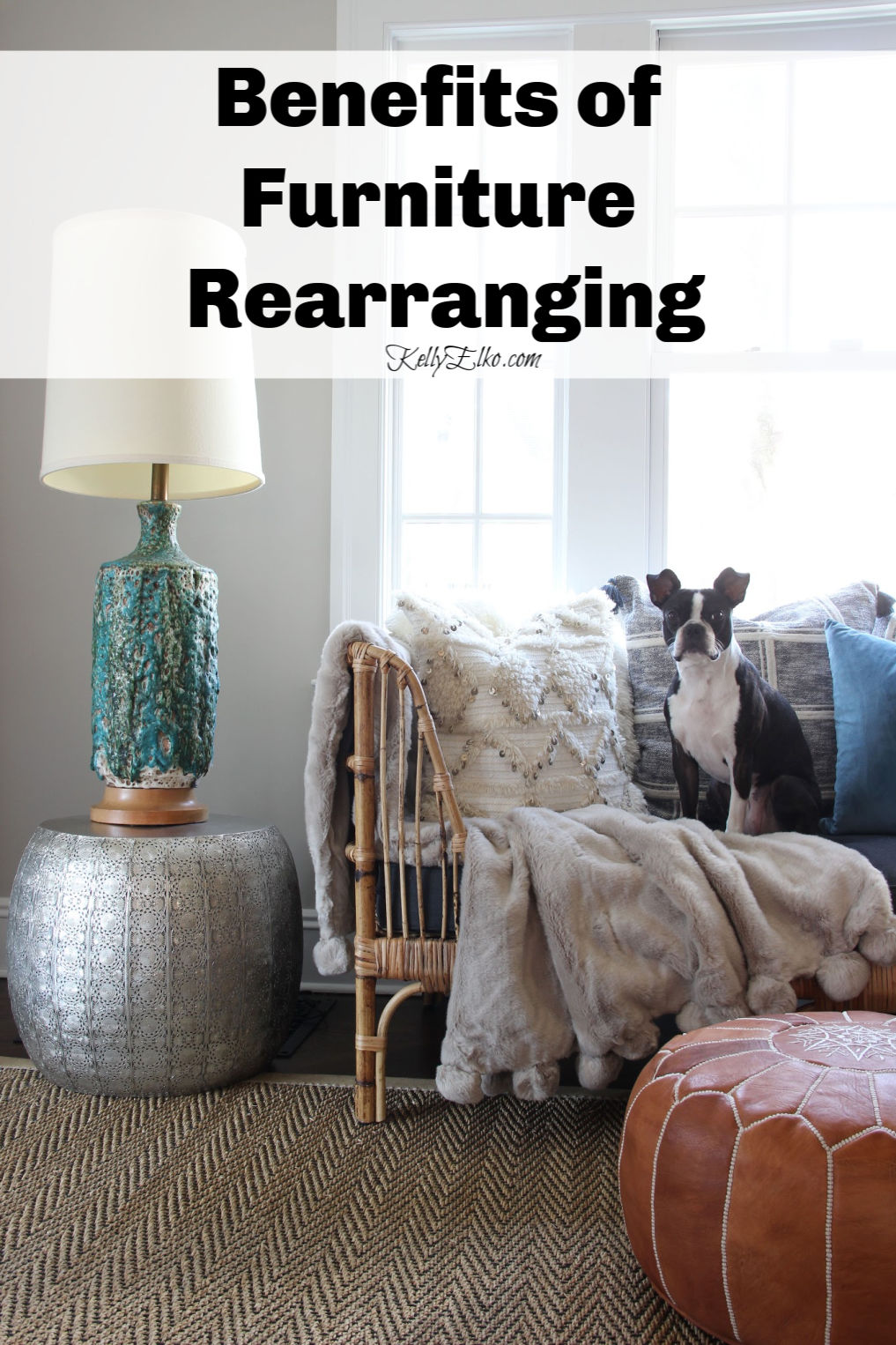 We're creatures of habit, so it's easy to get stuck in a decorating rut where we keep our furniture where we first placed it when we moved in. If your art has been hanging in the same spot for so long that when you take it down, you can tell exactly where it once hung from the discoloration on the wall, and if there is a new species of dust bunnies breeding under your sofa, you know it's time for a change!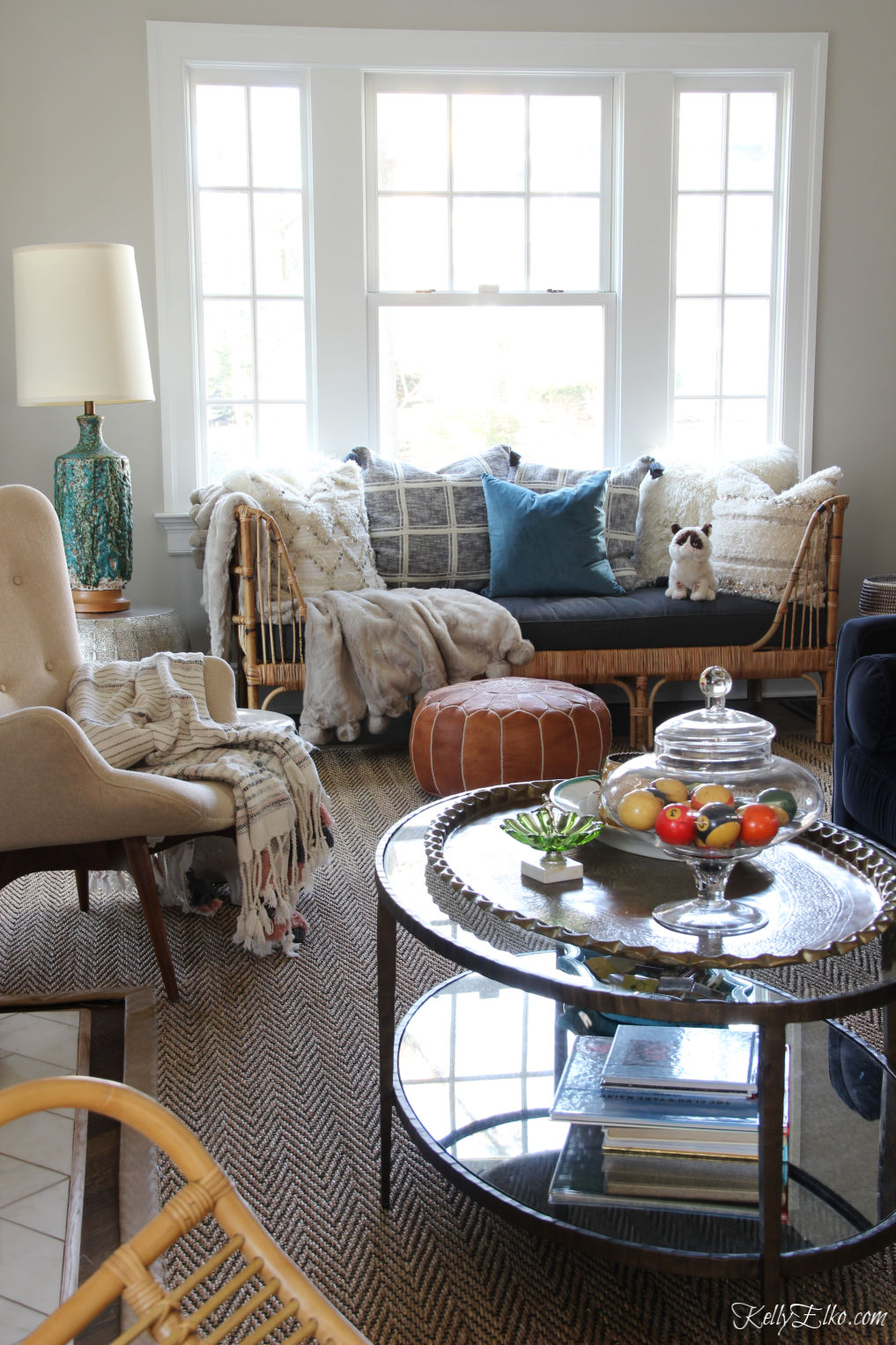 Below is what this space under my living room window used to look like with a pair of blue chairs and table between. The problem was, nobody ever sat here! The daybed on the other hand is the perfect place to curl up with a good book.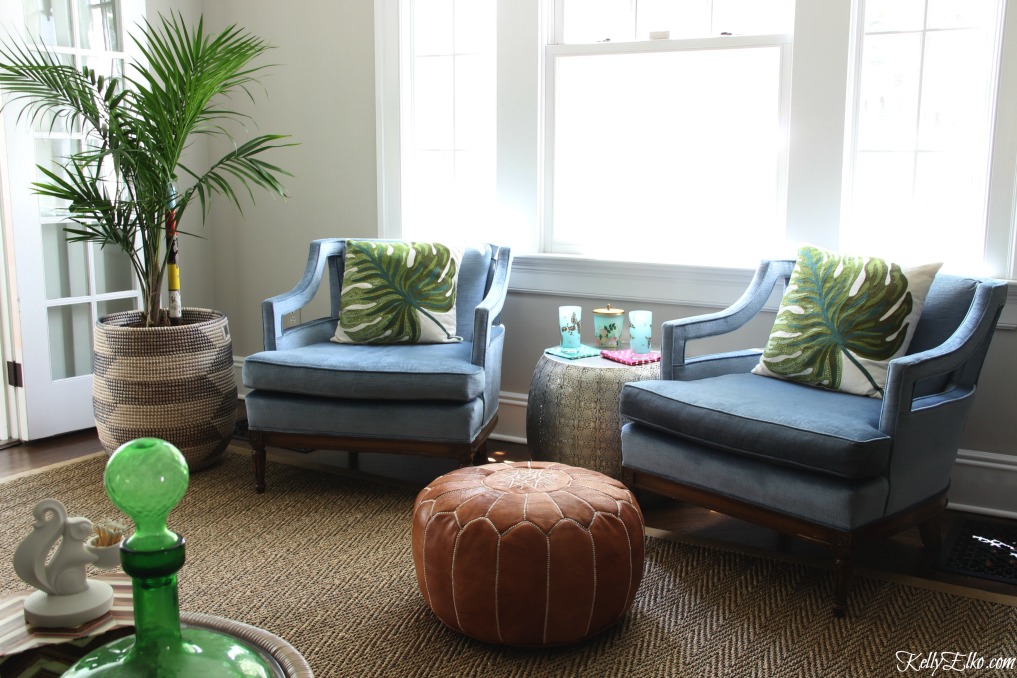 I took a critical look at how the spaces in my home were being used and decided a shakeup was in order! It all started when I decided I wanted my sunroom to become my crazy plant lady room. To do that, I would need to move this rattan daybed to make room for my plant babies.
So the rattan daybed moved into my living room where a pair of vintage blue chairs used to reside. I moved one of those chairs into my family room and the other is in the basement for now. I think I heard it crying out in despair last night.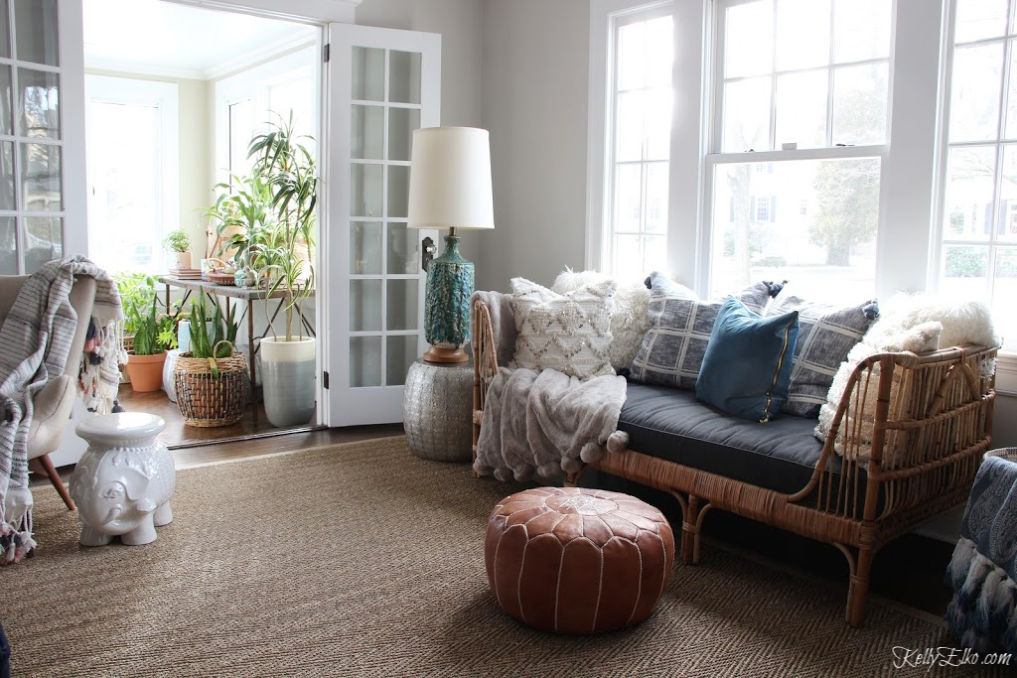 Top Reasons to Rearrange Furniture
Free Makeover
Who doesn't love a good no cost solution? It's time to honestly evaluate how you want to use each room in your home. If your kids never use the desk you have in the corner of your family room, it's time to remove it. If you only use your dining room a couple of times a year, consider turning it into a home office, lounge or whatever your heart desires. It's your house and it's important that you make it work for the way you live so don't be afraid to try new things. The worst that could happen is that you have to move everything back.
I realize that some pieces of furniture would never fit in another room but it's amazing what moving smaller things, like art and rugs, from room to room can do to give our homes a fresh look.
Get Happy
Refreshing a room can actually make you feel refreshed too. Also, color plays such an important role in how we feel which is why restaurant interiors are usually red or orange to stimulate the appetite while bathrooms and bedrooms are often blue or soft green to bring a feeling of calmness. Consider painting the walls or simply add pops of color (pillows, art, throws) to a drab space.
If you don't have money for new art, hang family photos, or your kids artwork. It's all about displaying things that are meaningful to you and your family.
Declutter
A real perk of rearranging means you will be forced to sift through the mounds of clutter that everyone accumulates over time. If your space is overflowing with knick knacks or piles of random stuff are threatening to topple over and smother visitors, it's time to purge. Remember you don't need to display every single thing you own at once. Keep your favorites in a few plastic bins and sell or donate the rest.
Don't know where to start? Read my …
Clean Slate
Have you ever experienced the horror of looking for the tv remote in the sofa cushions only to be confronted with 8 million wrappers, safety pins, pennies, pencils and small rodents? Have you reached under the sofa for a ball that rolled underneath to find your sleeve covered in a family of dust bunnies? Do the frames hanging on the walls have layer of dust so thick that you can write your name in it. Rearranging furniture and accessories means you can easily get into those hard to reach nook and crannies and make them sparkle.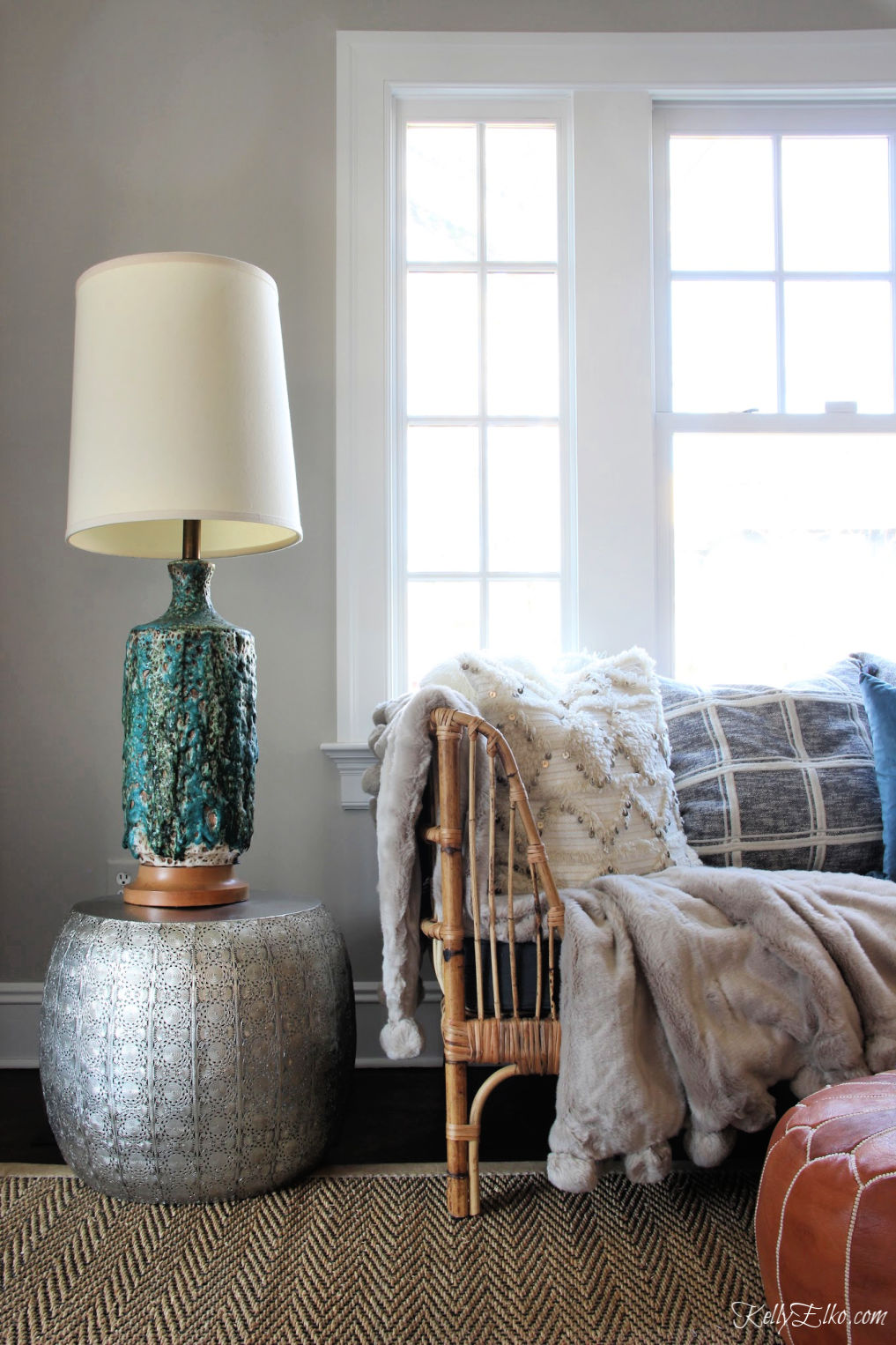 I'm loving the way the daybed looks in the living room and especially love my vintage lava glaze art pottery lamp that had been wasting away in my basement for quite some time. Nobody puts this baby in a corner anymore! I tenderly carried little Heinrich upstairs (he was born in Germany) and absolutely love the presence he adds to this corner not to mention it casts just the right amount of light on my late night reading sessions.
I bought the lamp years ago before everyone and their mother realized that mid century was cool so I got it for a song but have seen similar ones selling for major bucks! This orange lamp is $695 on Etsy but they can go for thousands of dollars on sites like 1st Dibs and Chairish.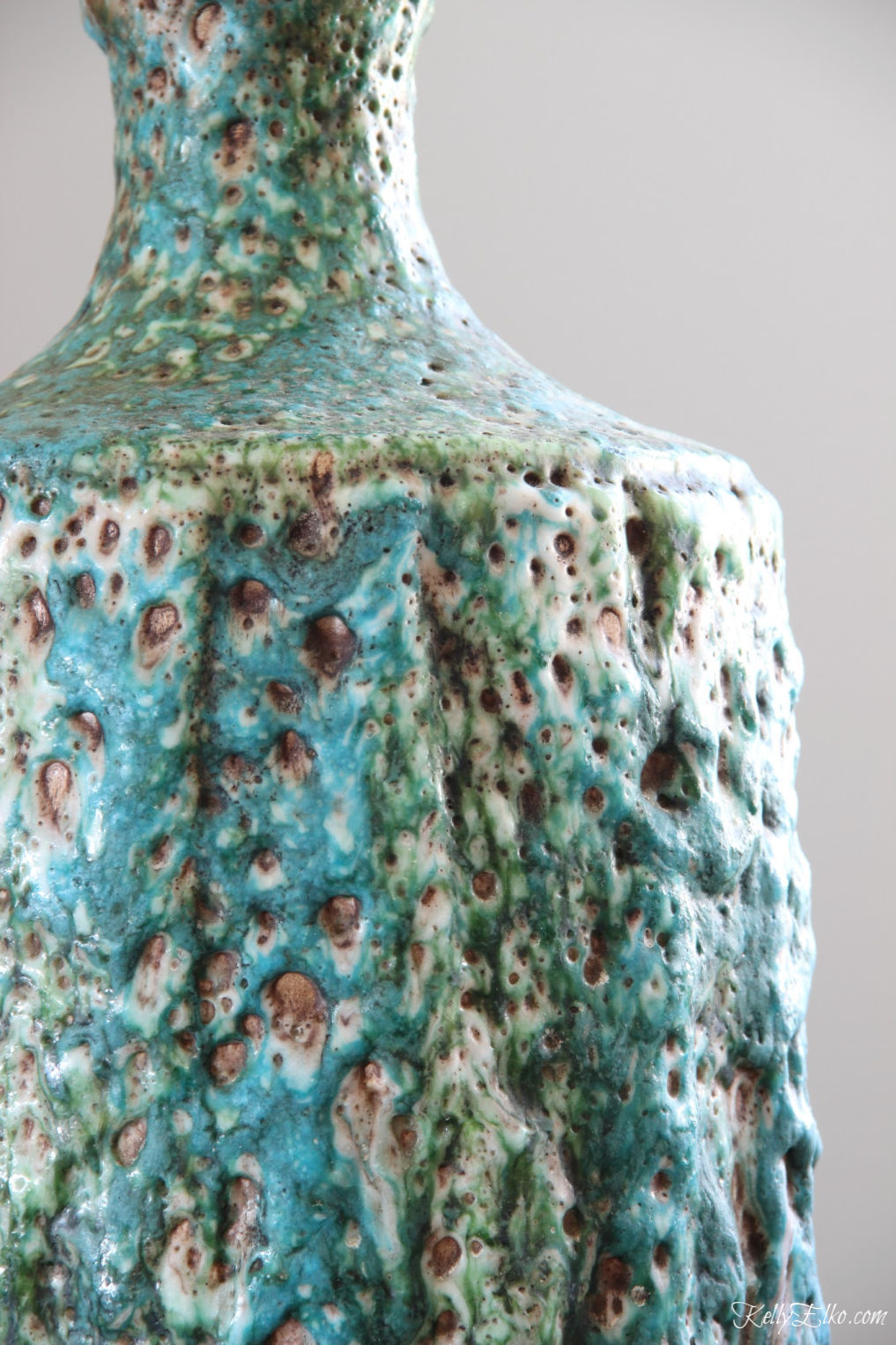 I grabbed the blue pillows and pom pom throw from my bedroom because pillows and throws are the easiest way to get a new look in seconds but my dog is the best accessory!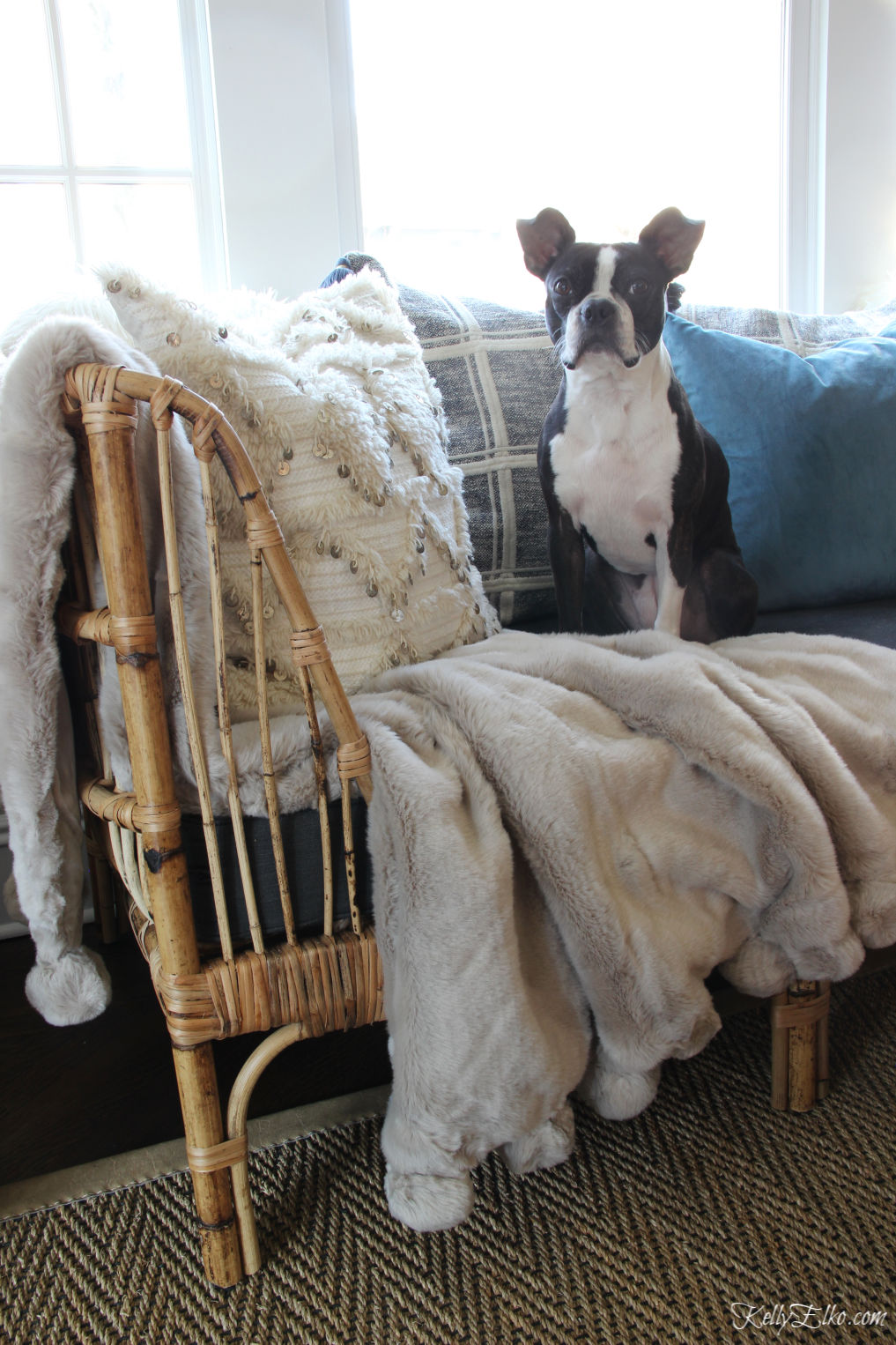 I love using small side tables and poufs because they fit almost anywhere and are easy to move around.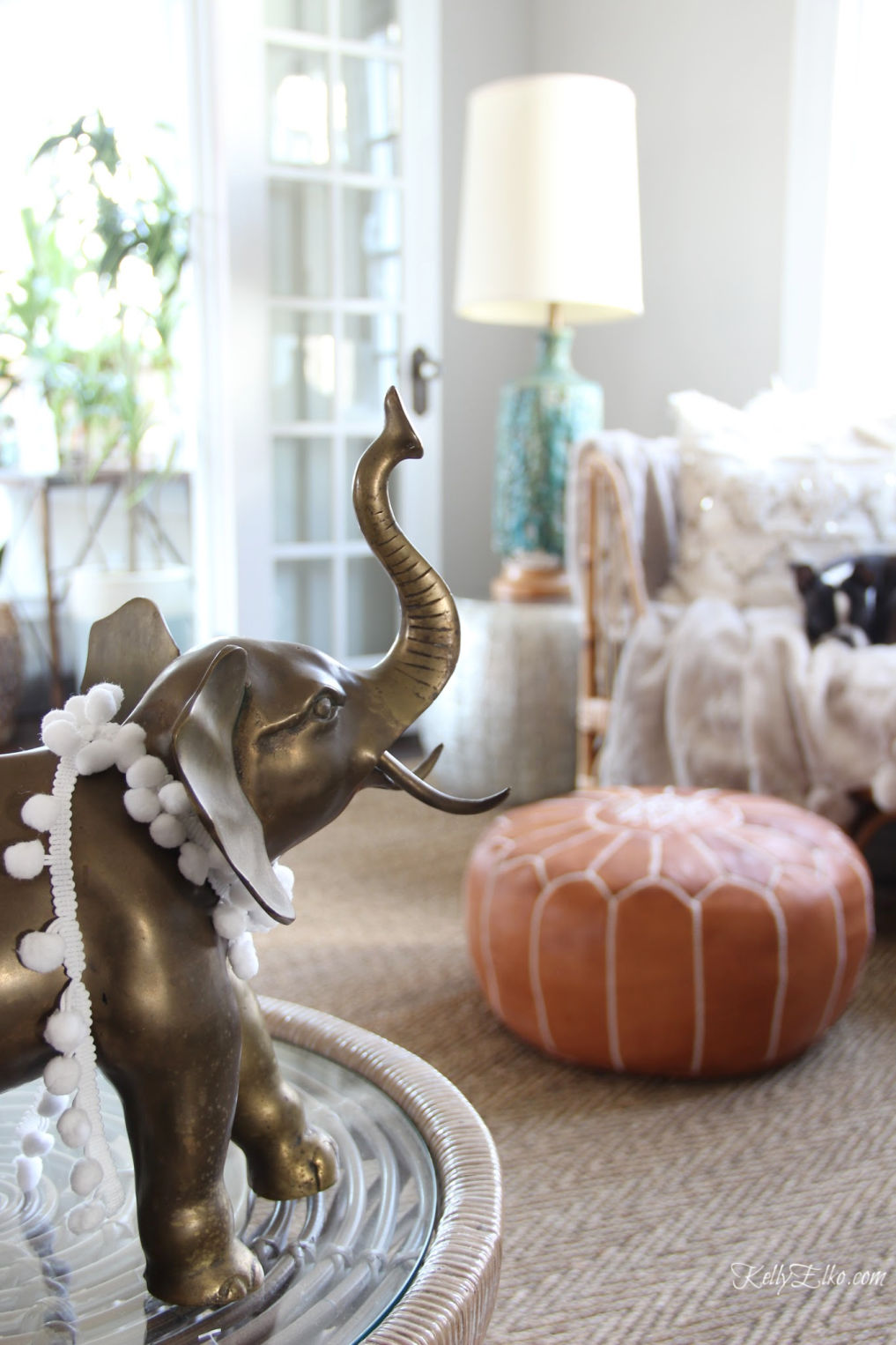 The benefits of furniture arranging can't be beat and I encourage you to freshen up your home just by rearranging things you already own.
Don't miss the time I gave this room three completely different looks.