Top of the Morning to You!
What's Irish and stays out all night? Patty O'Furniture! I'm 50% Irish and my grandparents even had thick Irish brogues (although everyone is Irish on St. Patrick's Day) but I'll pass on the green beer and corned beef and cabbage. Nowadays, the only thing you might find me doing on St. Patrick's Day is displaying my vintage melted popcorn Leprechaun wreath. I love adding seasonal touches to everyday wreaths because we do not have to spend a fortune or have a wreath for every holiday.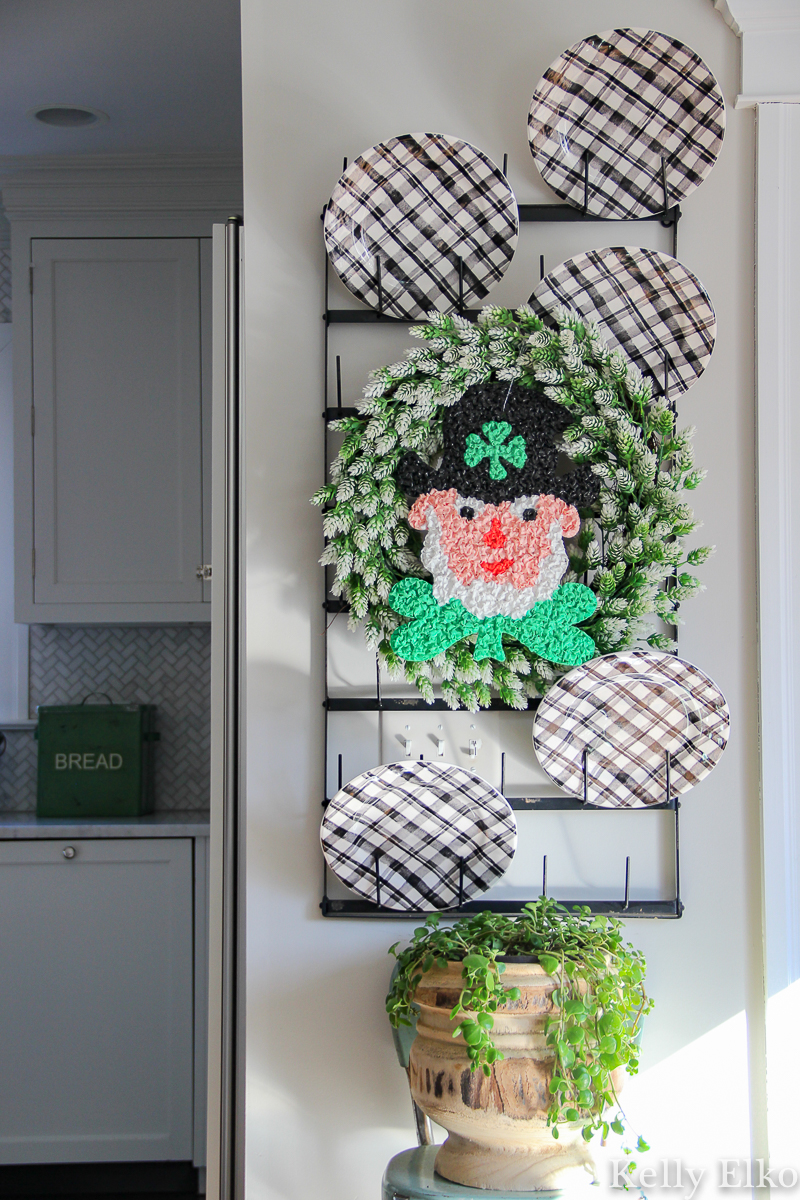 When my girls were young, we had fun making Leprechaun traps! We decorated shoe boxes with lots of shamrocks and rainbows then filled them with shredded paper and Rolos (the gold at the end of the rainbow). On St. Patrick's Day, they would run to the traps to see if they were lucky enough to catch one of those little rascals but alas, they never did. Instead they would to find a mess of paper and Rolos scattered all over the floor with a little note saying "you can't trick me!"
I also used to add green food coloring to the toilet and the girls would laugh hysterically! These are such fun memories. Simple things that anyone can do and it doesn't have to be picture perfect because our kids don't care about that.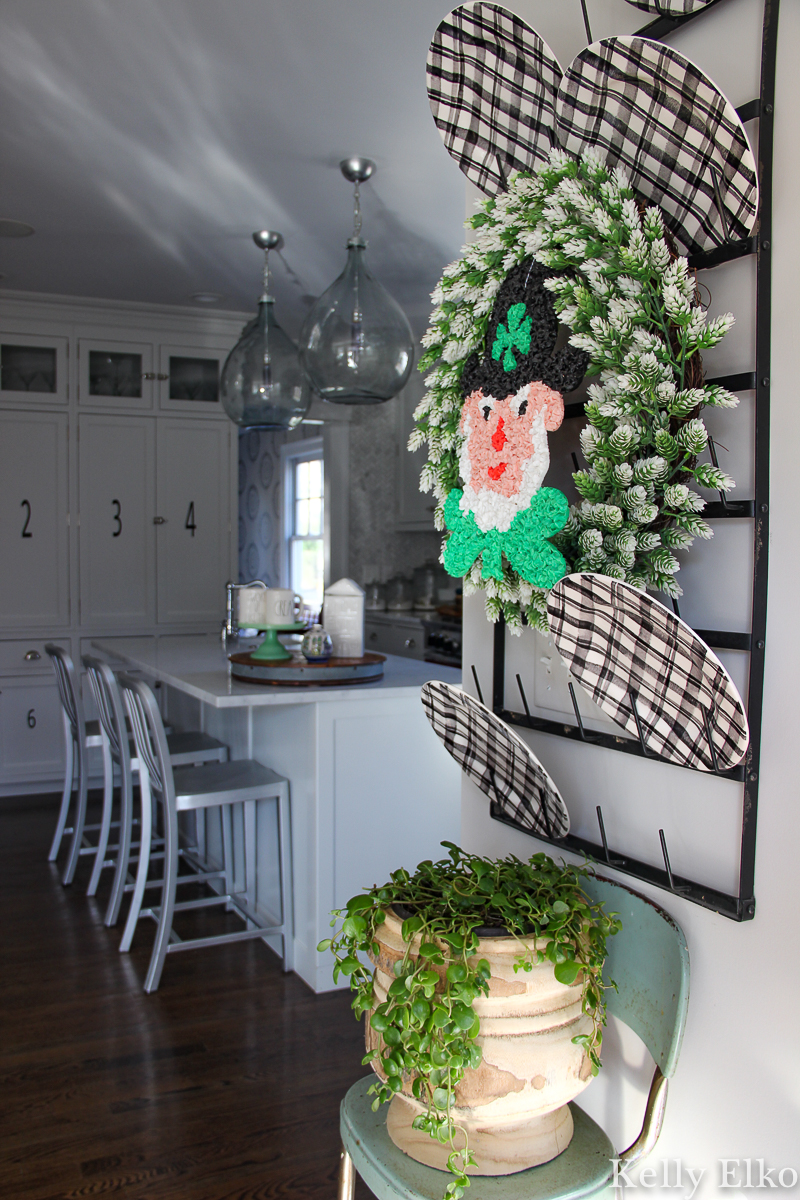 I'm still knee deep into my hoarders basement purge and one of the perks of dealing with the clutter is unearthing treasures I forget I had like this leprechaun! I plan on getting rid of the excessive clutter and making sure my favorite things are easy to find because nobody puts this leprechaun in a dark box and forgets he exists.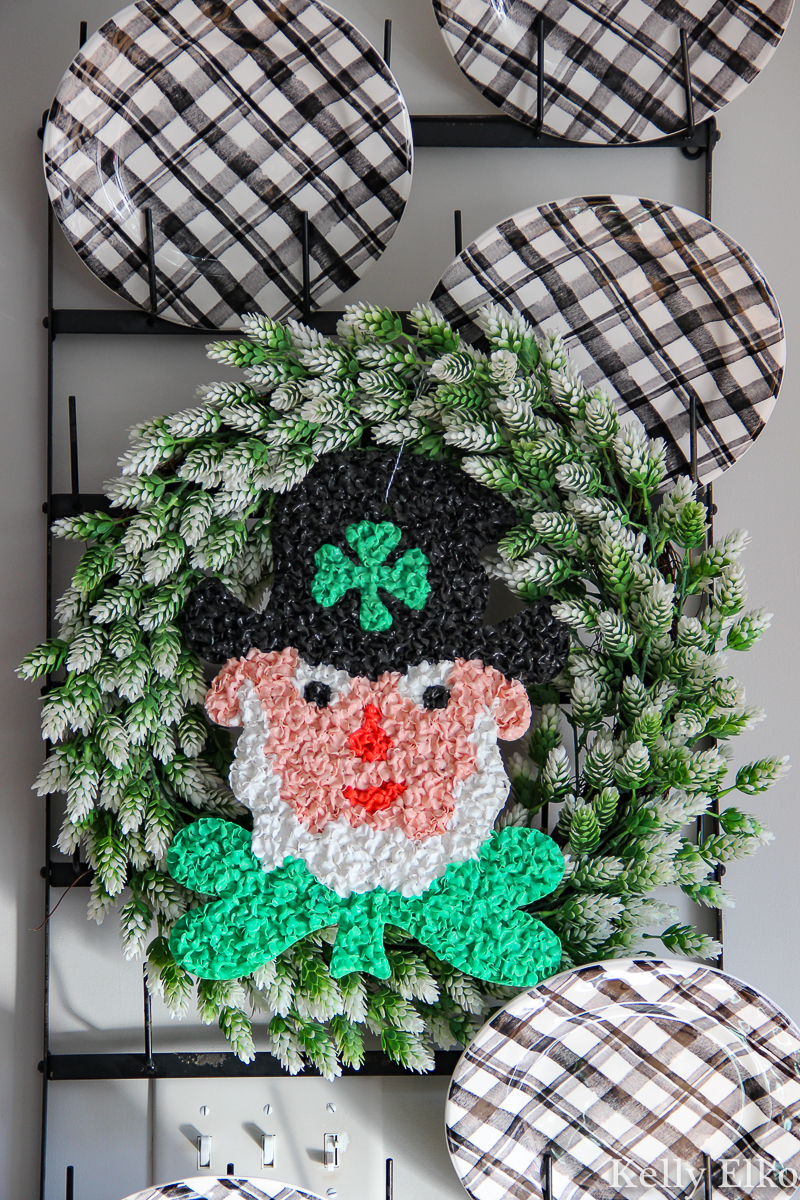 Speaking of St. Patrick's Day, how fun is this rainbow snack board from The Baker Mama, complete with gold at the end of the rainbow. It's magically delicious.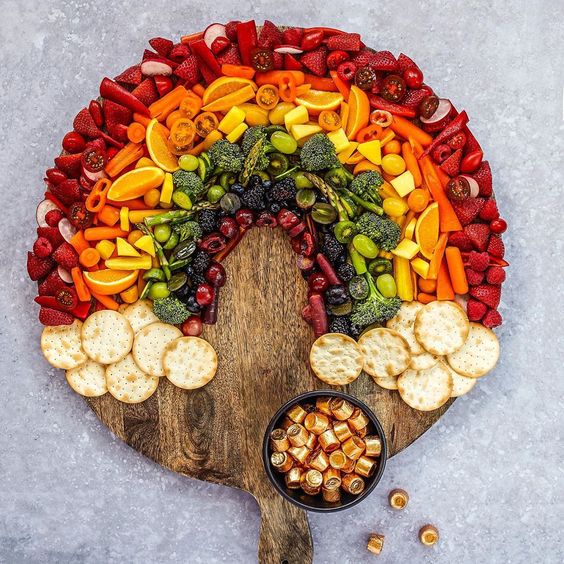 I'm suddenly craving Rolos and Lucky Charms.
How do you celebrate St. Paddy's Day?