A Cozy Place to Recharge and Serena & Lily Sale Picks
When I went to the Better Homes and Gardens StyleMaker event last week, Bobby Berk, the interior decorator from the show Queer Eye, had some words of wisdom that hit home. He said, "When we get home at night we always plug in our phone because we know if it doesn't get a full charge, it won't last to the next day. But we don't think of ourselves as a phone that needs to be recharged. Your home is that charger, and you need to make sure you're getting back up to 100 percent." Today, I'm sharing how I carved out a place for me to recharge in my house as well as my Serena & Lily Sale Picks from the Friends and Family Sale!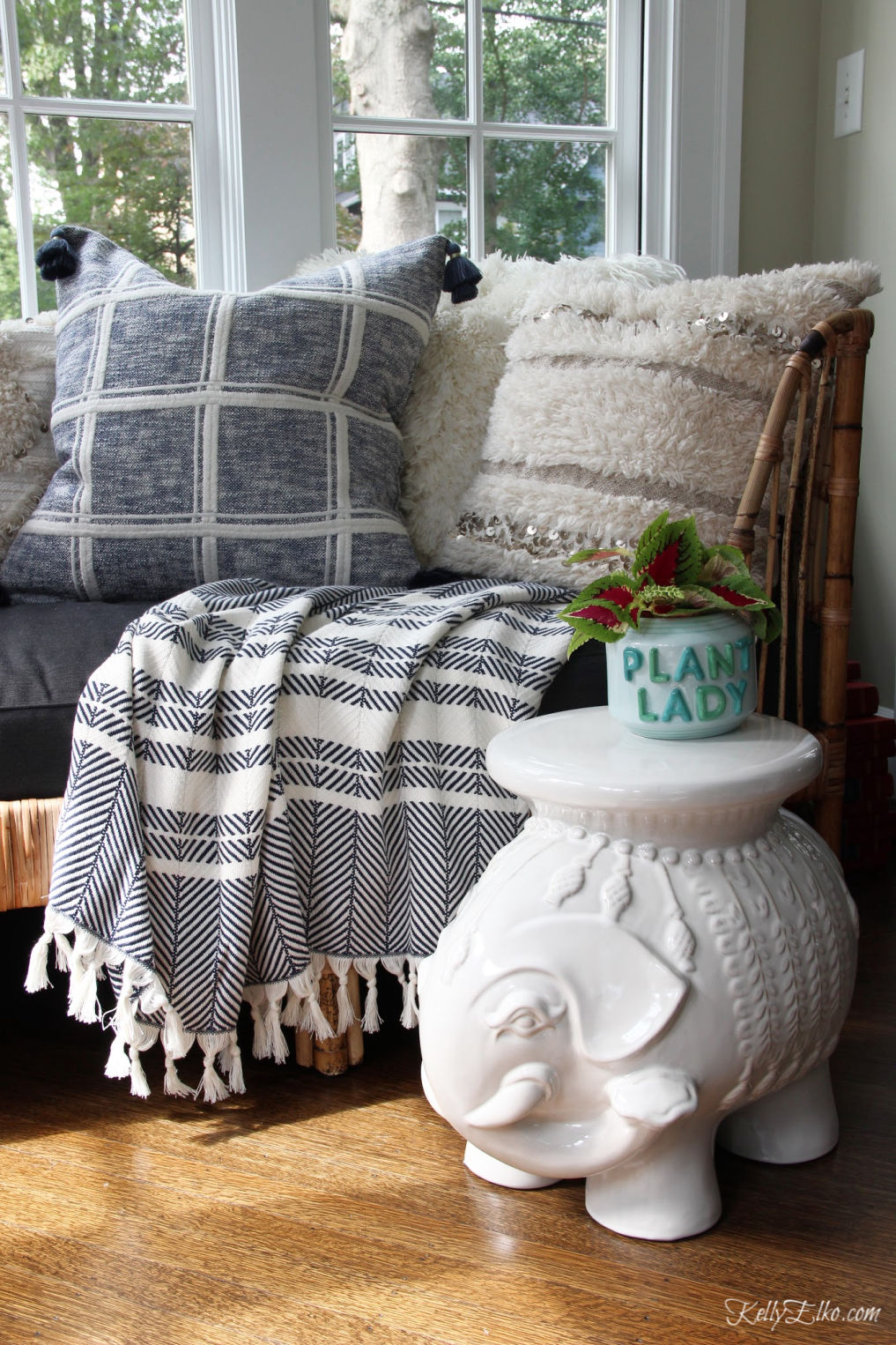 post contains affiliate links
I partnered with Serena & Lily who believe that living well begins at home and I couldn't agree more!
You know I love a good bargain and Serena & Lily isn't inexpensive but I think you definitely get what you pay for and the quality is amazing. Their Friends and Family Sale is the time to buy if you've had your eye on something because nearly everything in the store is 20% off through October 14.
I chose two beautifully embroidered and tasseled blue and white plaid pillows, this patterned throw, the world's cutest ceramic elephant stool/side table, and a birch wood patterned tray. I'll share more of my favorites near the end of this post including this wallpaper on which I based my dining room wall mural that you can see here.
Shop the Look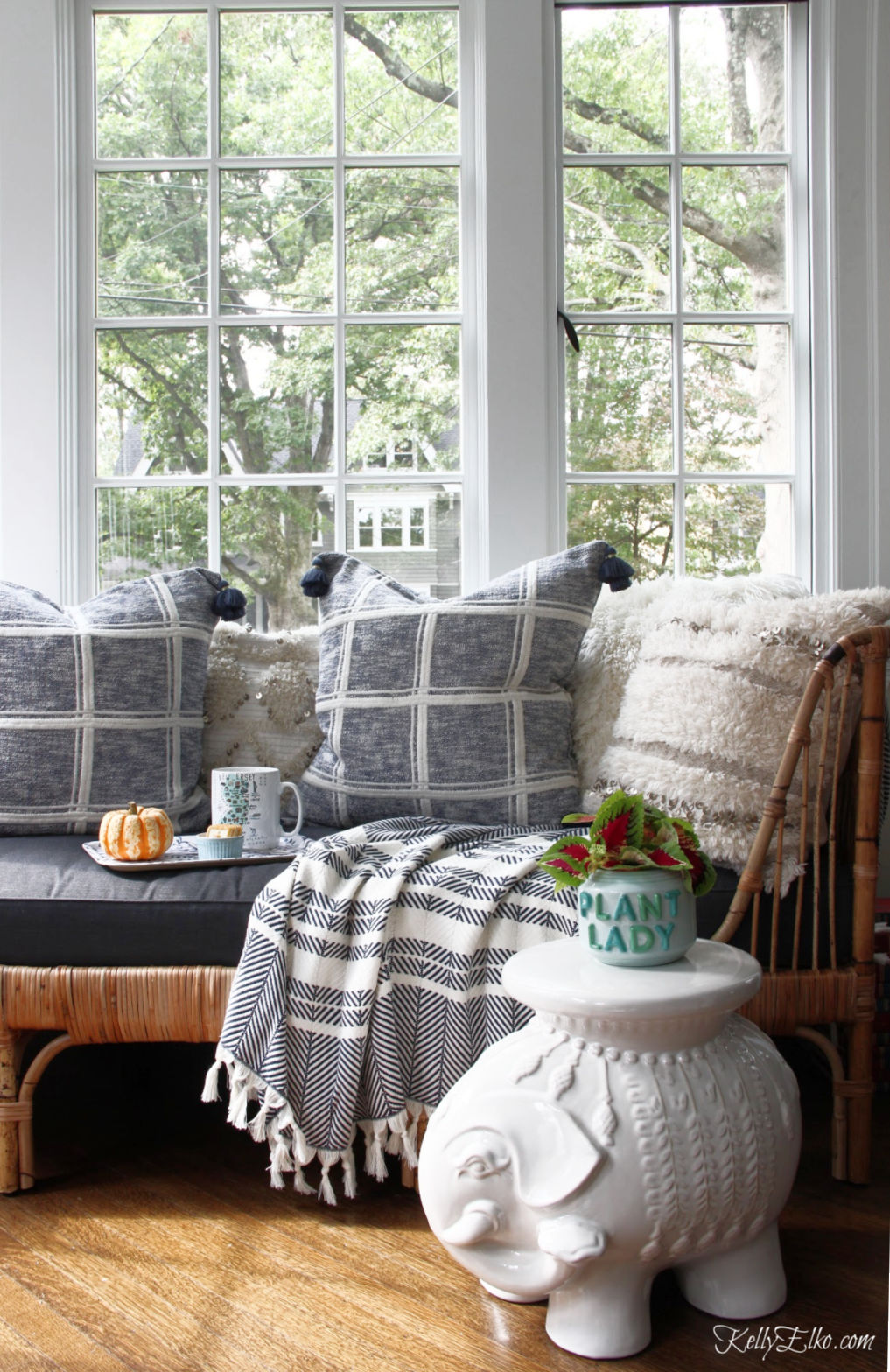 What's more inviting than piles of pillows, a cozy throw and a tray to hold a mug of tea? This little retreat is the perfect place to recharge, take a power nap, or read a good book (don't miss Where the Crawdads Sing). My plant lady planter is the perfect gift for any plant lover in your life.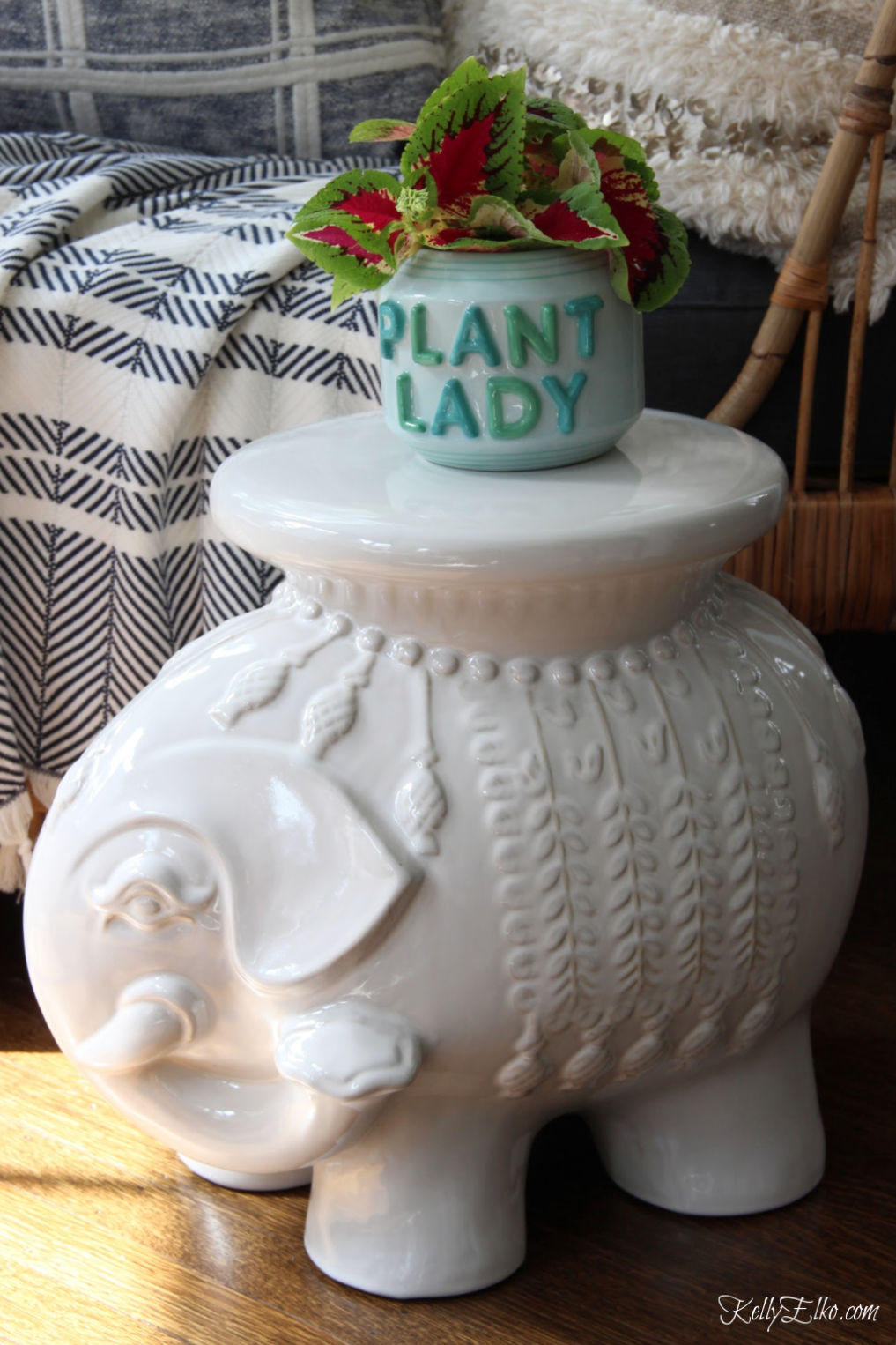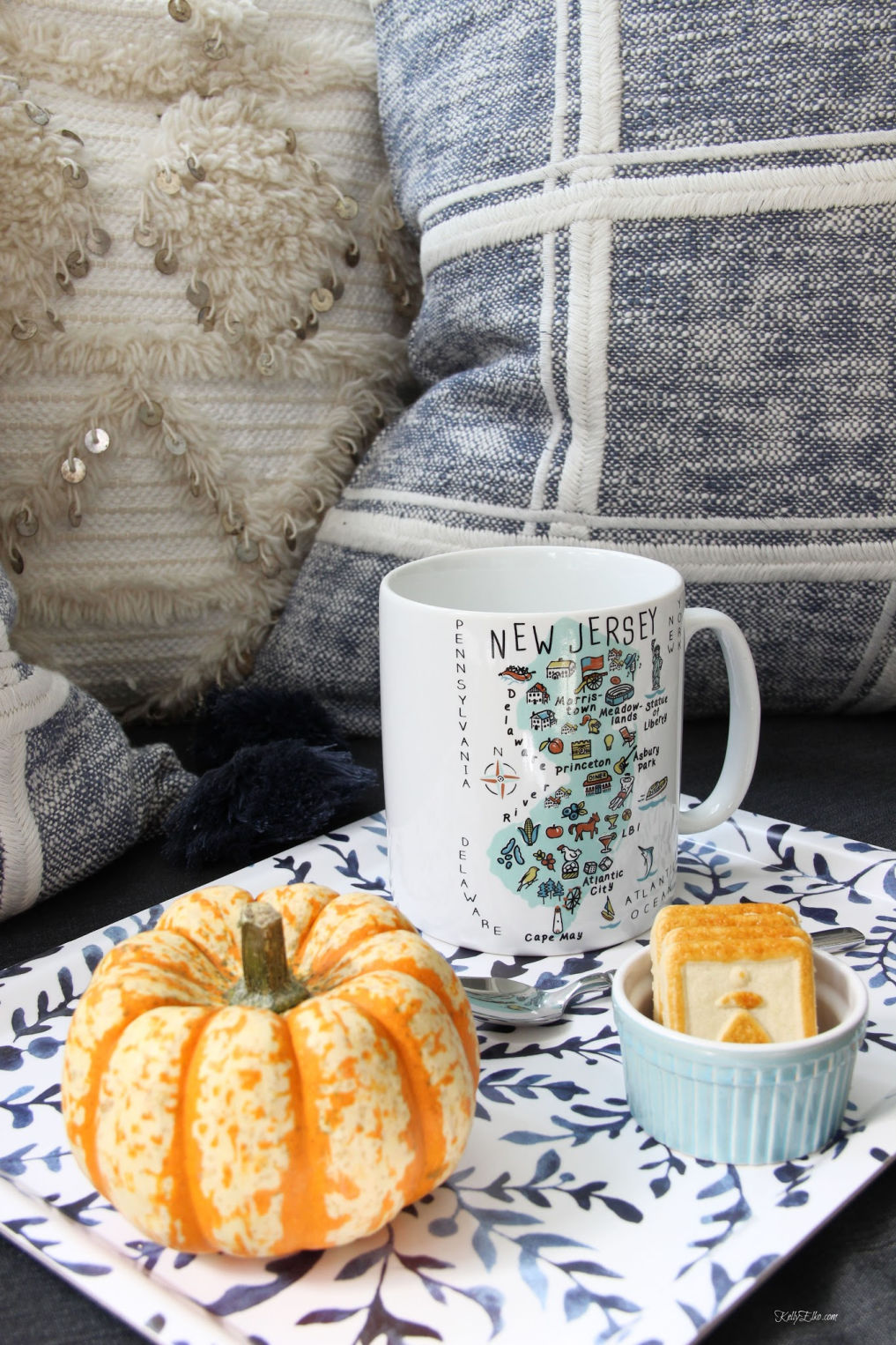 Serena & Lily Favorites
Friends and Family Sale – 20% off nearly everything store and online with code BEOURGUEST (some exclusions apply).


How do you recharge at home?