This is probably one of the coolest collections I've ever seen. I'm talking about vintage milk glass figural light bulbs. I'm sharing an amazing collection and a little history behind these very unique Christmas collectibles. If you love all things Christmas, I'll also be sharing some of his creative decorating ideas using vintage finds.
Have you ever heard of figural light bulbs? I hadn't until I saw James, of The Cavender Diary, huge collection.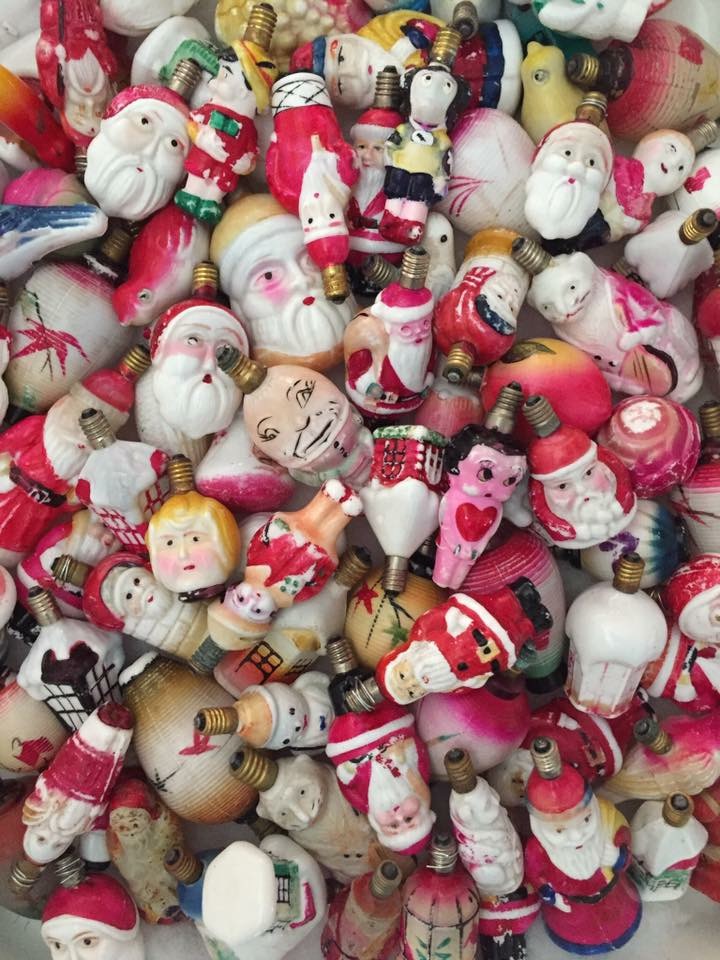 James gives us a little history lesson below …
At the turn of the last century glass figural bulbs were first produced in Germany, Austria and Hungary by many of the same artisans that made glass Christmas ornaments, often from the same molds. They were beautifully mouth-blown and hand painted. But the heat of the electric bulb gave these decorations a short life span, and the painted details flaked off pretty quickly.
When World War I interrupted imports from Europe, it was the Japanese that stepped in to meet the demand for figural lights, this time using milk-glass.
Milk glass is thicker and more heat-resistant. Plus, it's already white. Which meant that decorating them was faster. Like their European counterparts, they were also hand-painted, although slightly cruder and usually by children. A lower price kept Japanese figural lights very popular with American buyers for several decades. Until sadly, tastes shifted and plastic and aluminum decorations dominated the market.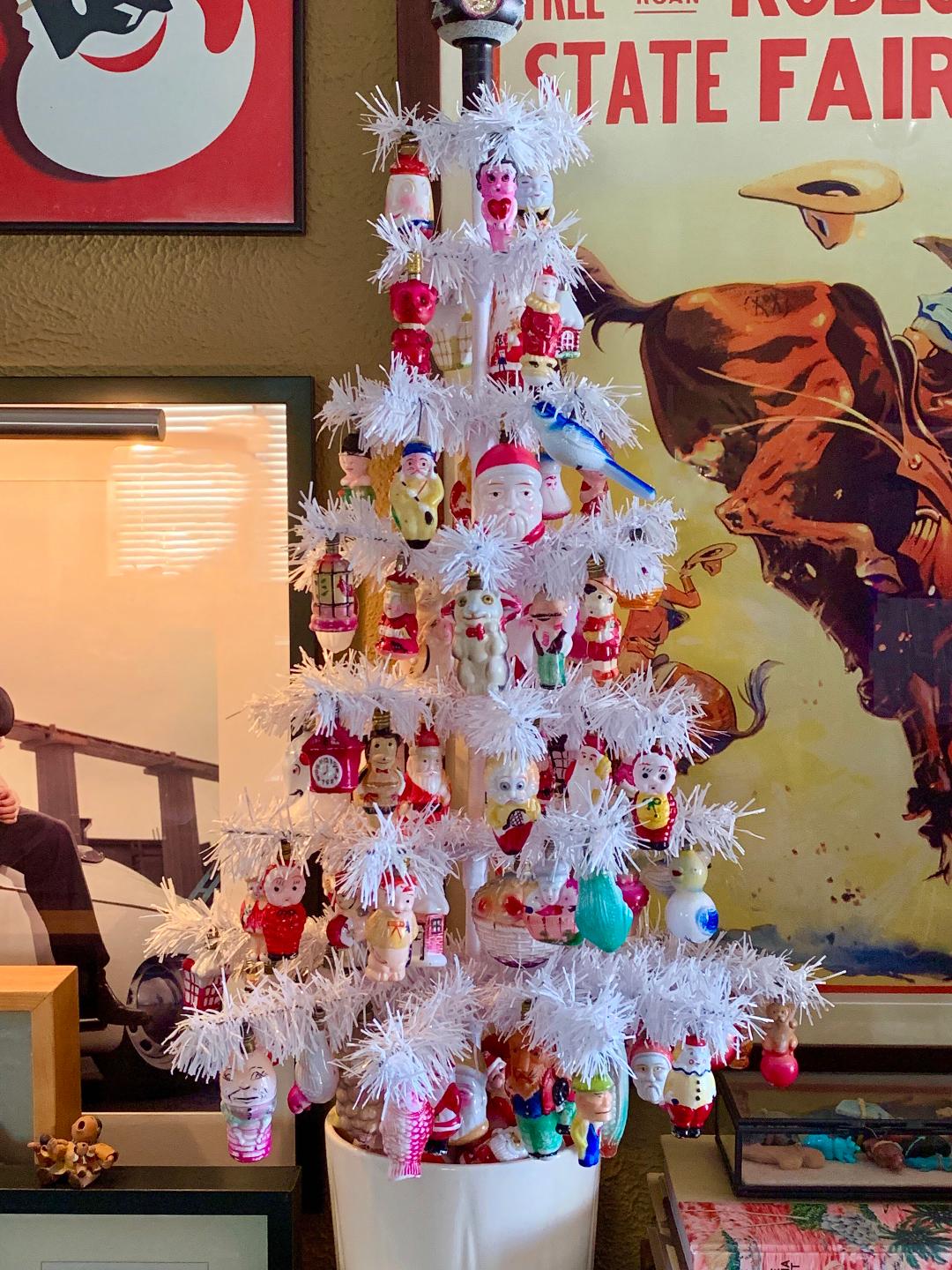 Many of the earliest figural light bulbs were fruit, flowers and holiday figures. James has stopped collecting Santas and now focuses his hunt on rarer bulbs.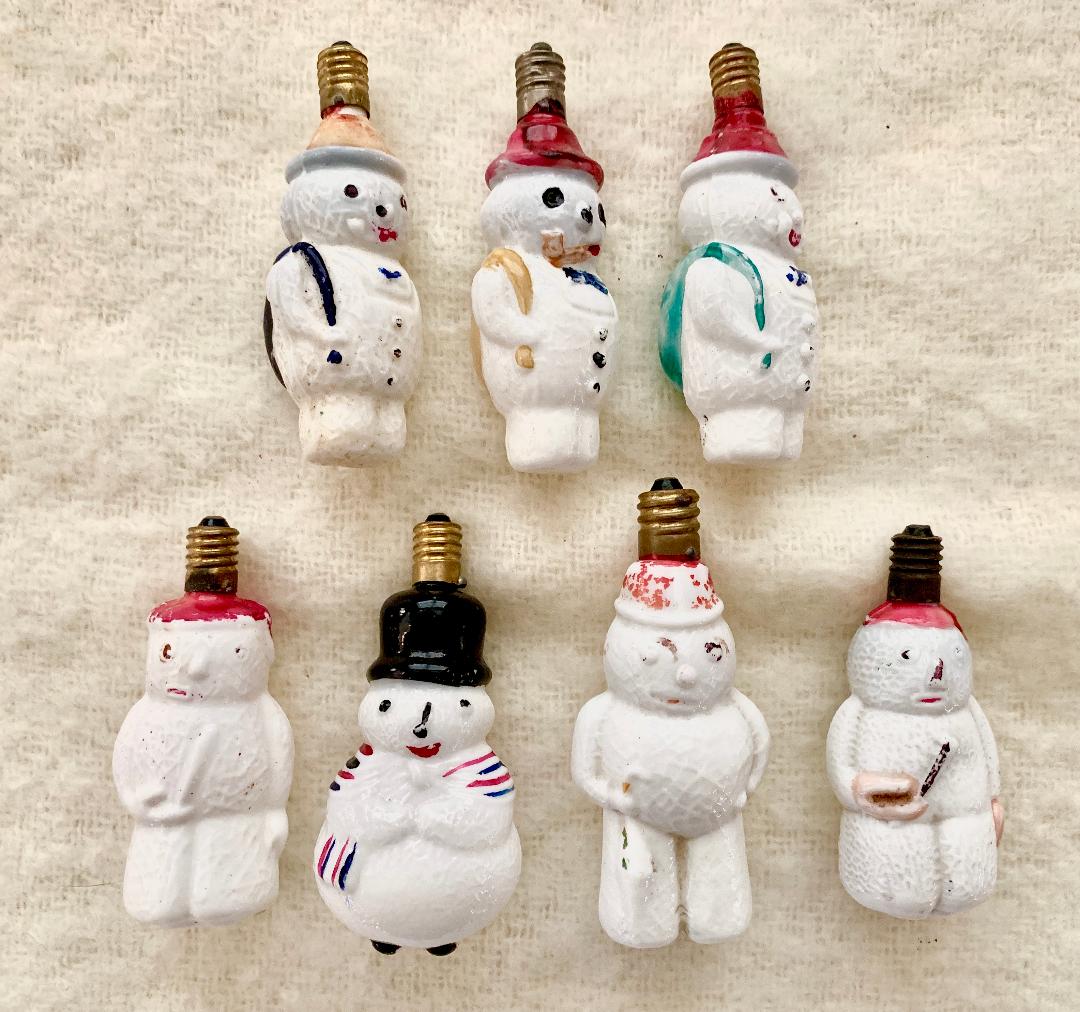 Popular animated and book characters were all the rage too and sold in sets of eight characters. Looks like James is very close to completing the top two sets!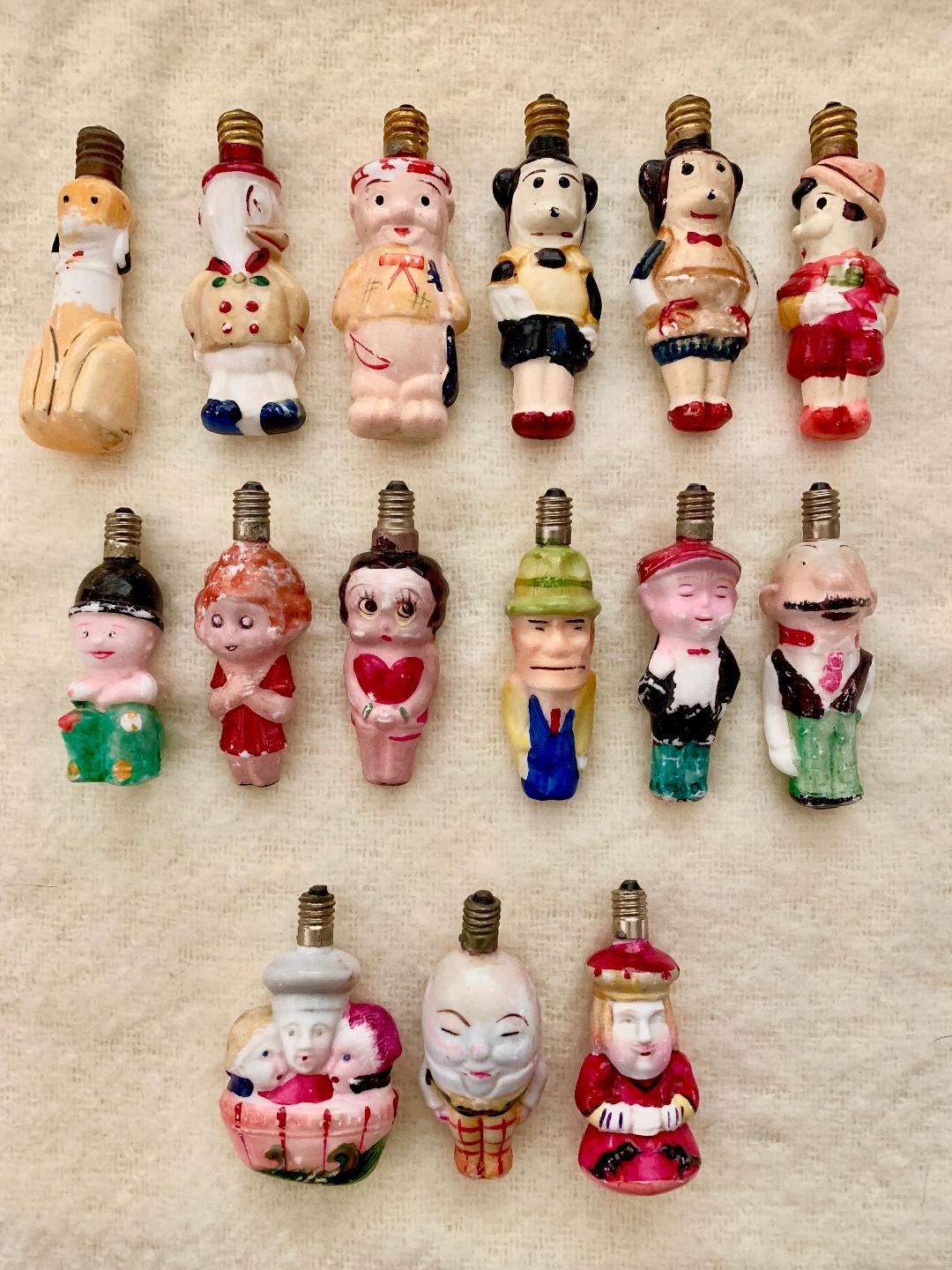 I can see why these adorable little Kewpie dolls are some of his favorites.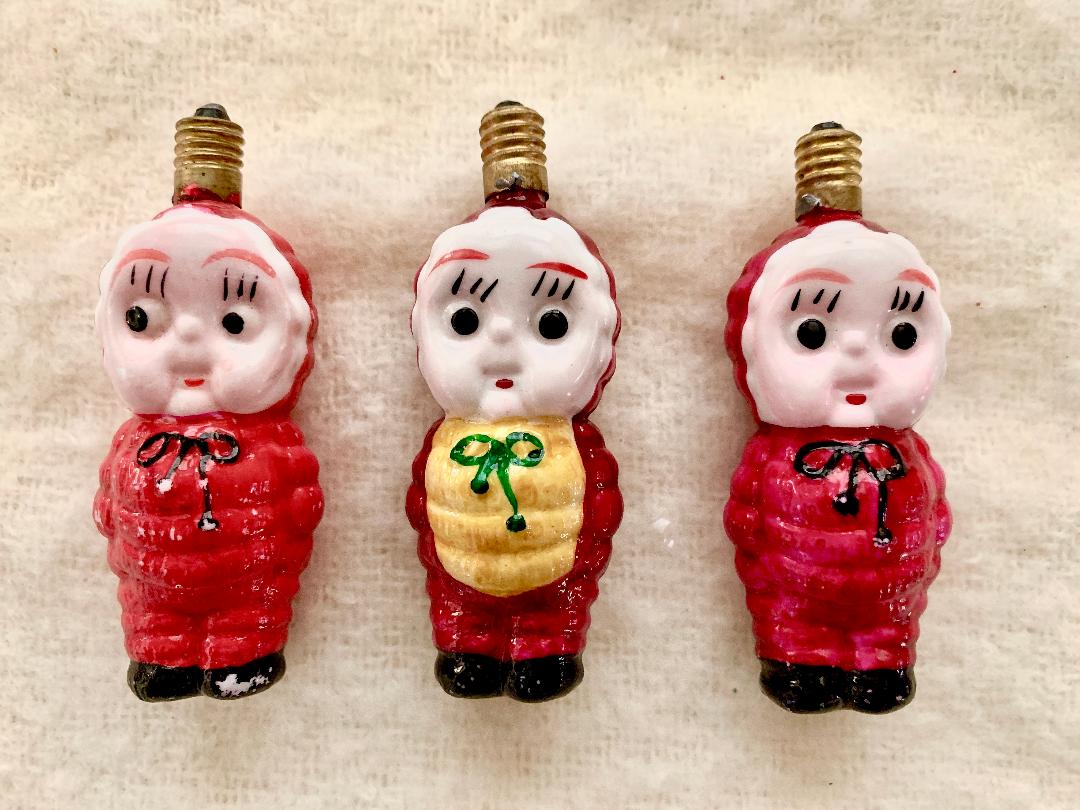 If one bulb went out, non of the lights on the strand would work so the lights were often thrown away making them hard to come by today.
James says about a quarter of his lights still work but they need C-6 bulbs which are no longer produced.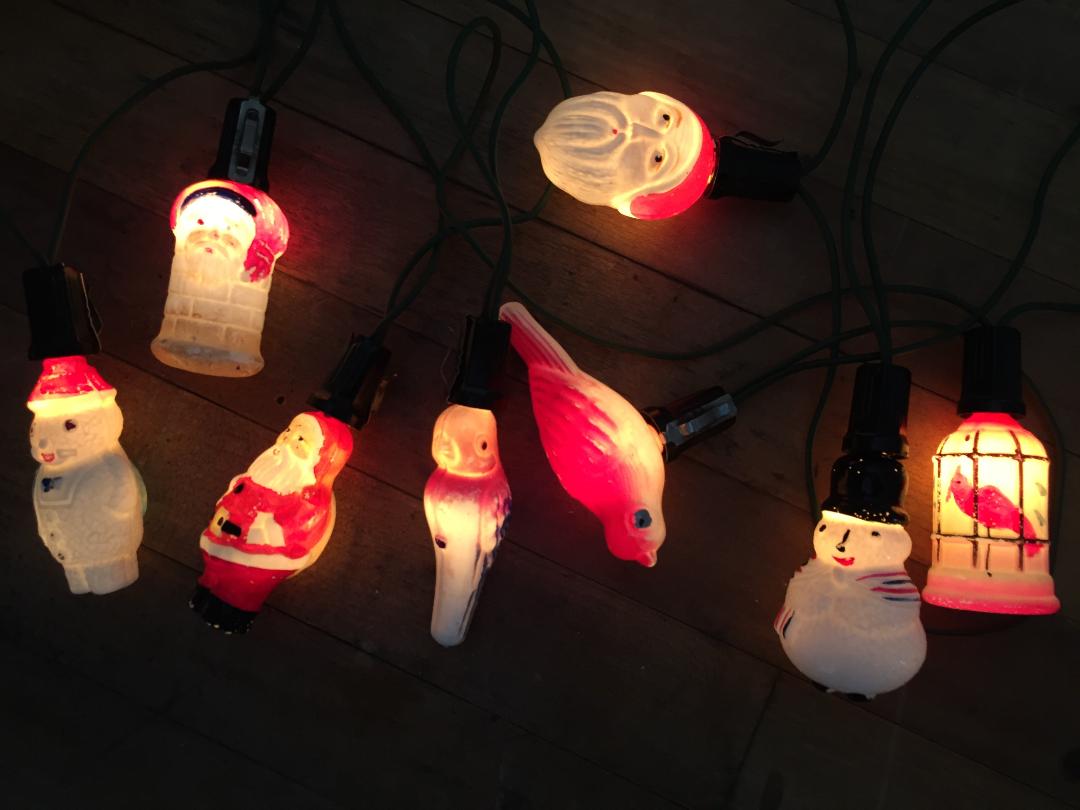 He display bowls of them around the house during the Christmas season.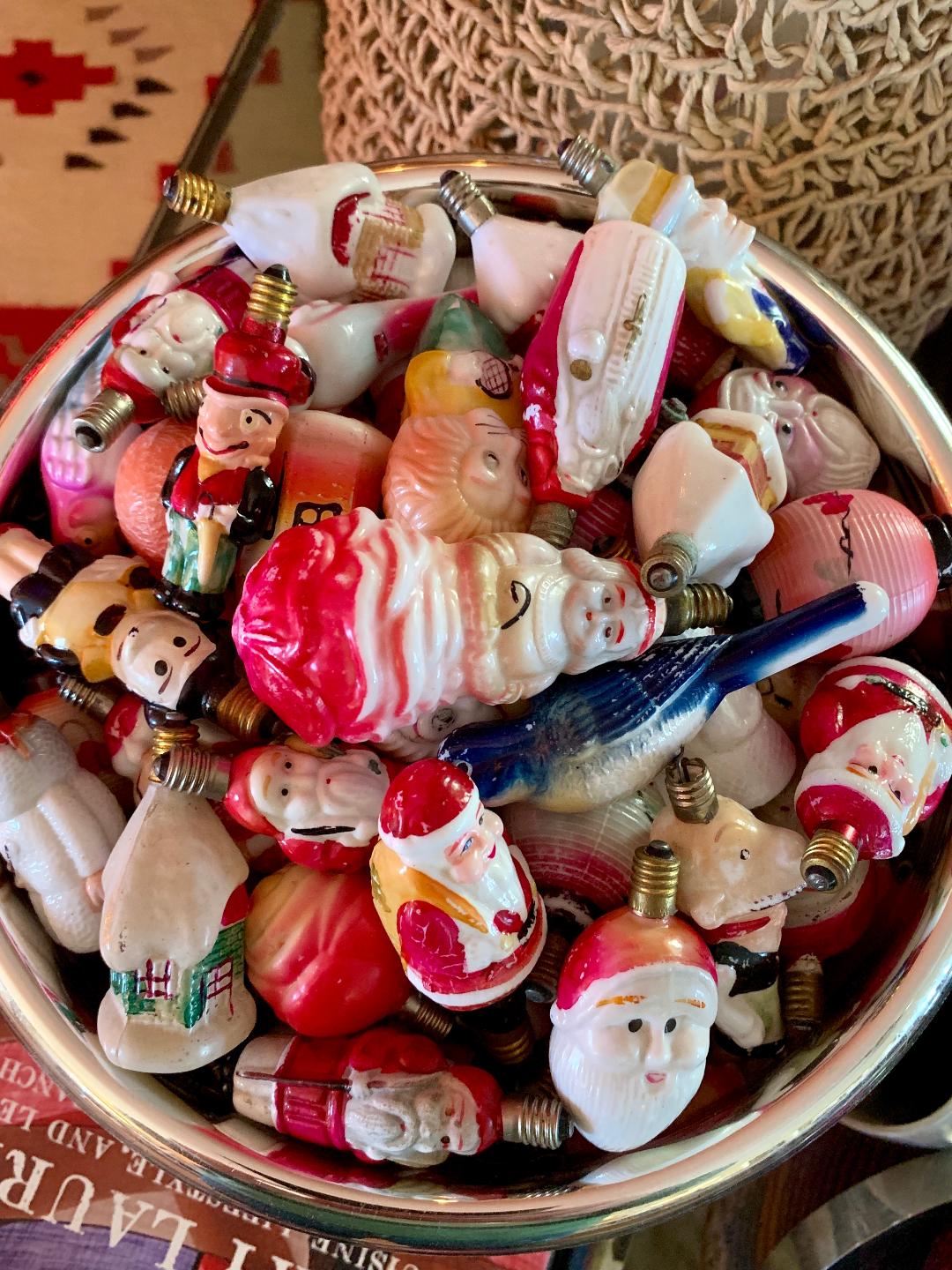 He also hangs them on a tree like Christmas ornaments.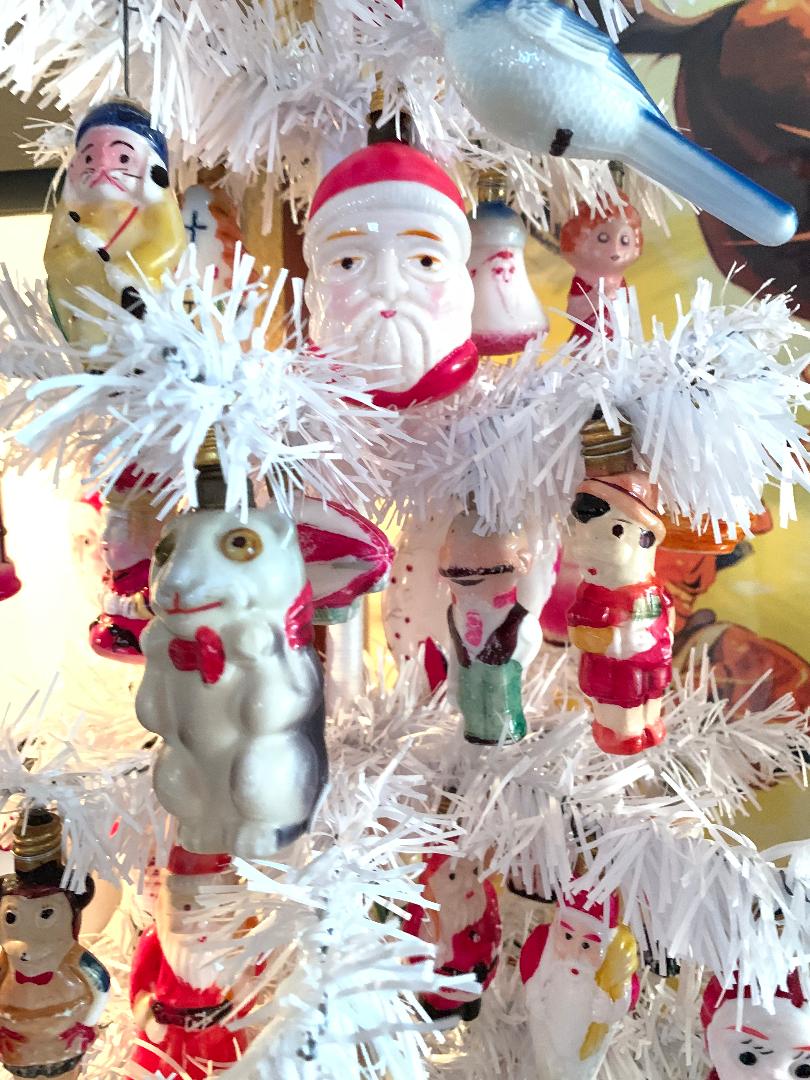 As you can see, James loves a vintage Christmas. From the candle blow molds at the front door …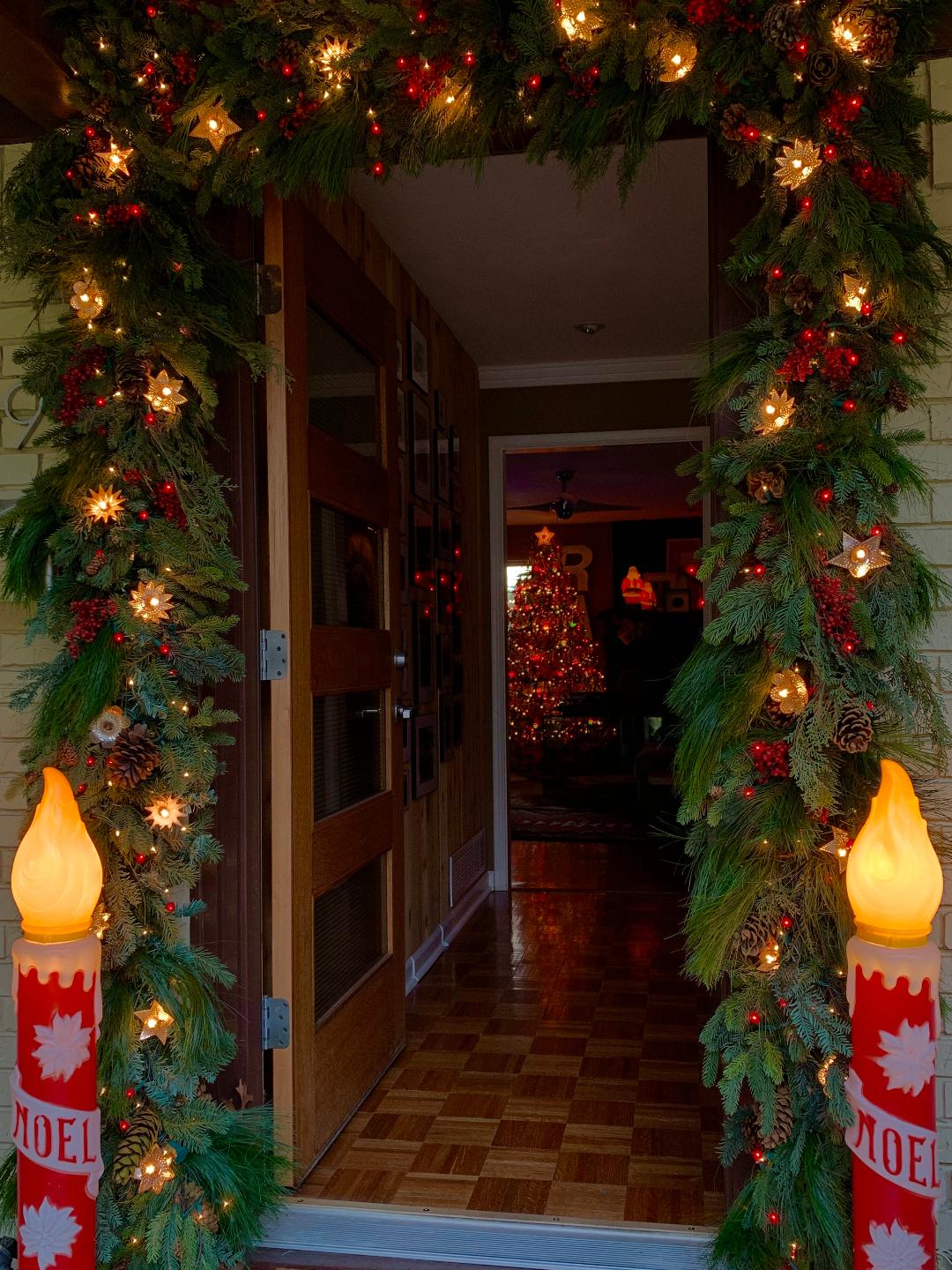 to the little Santas on the mantel …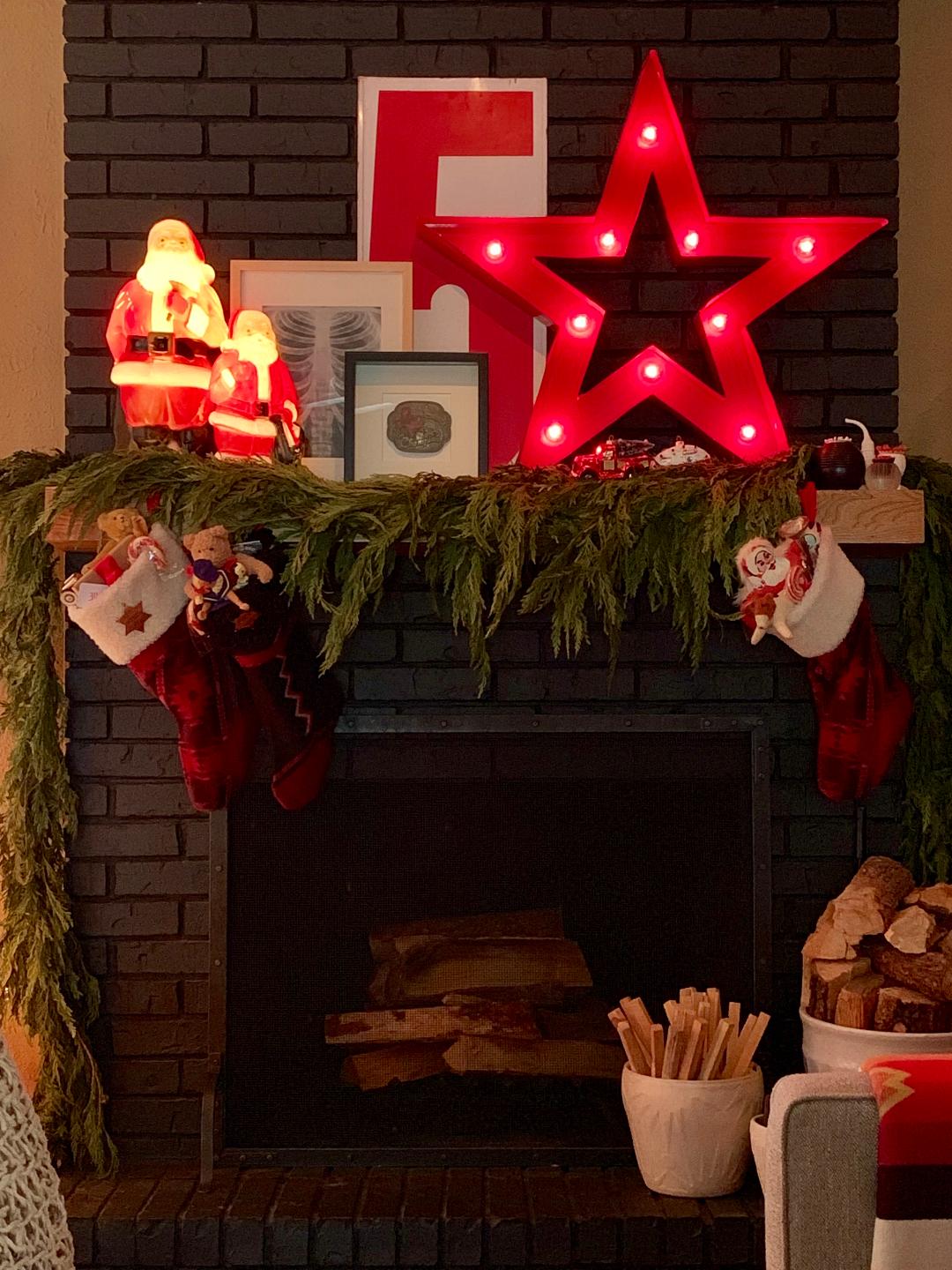 to a countless number of vintage Shiny Brites.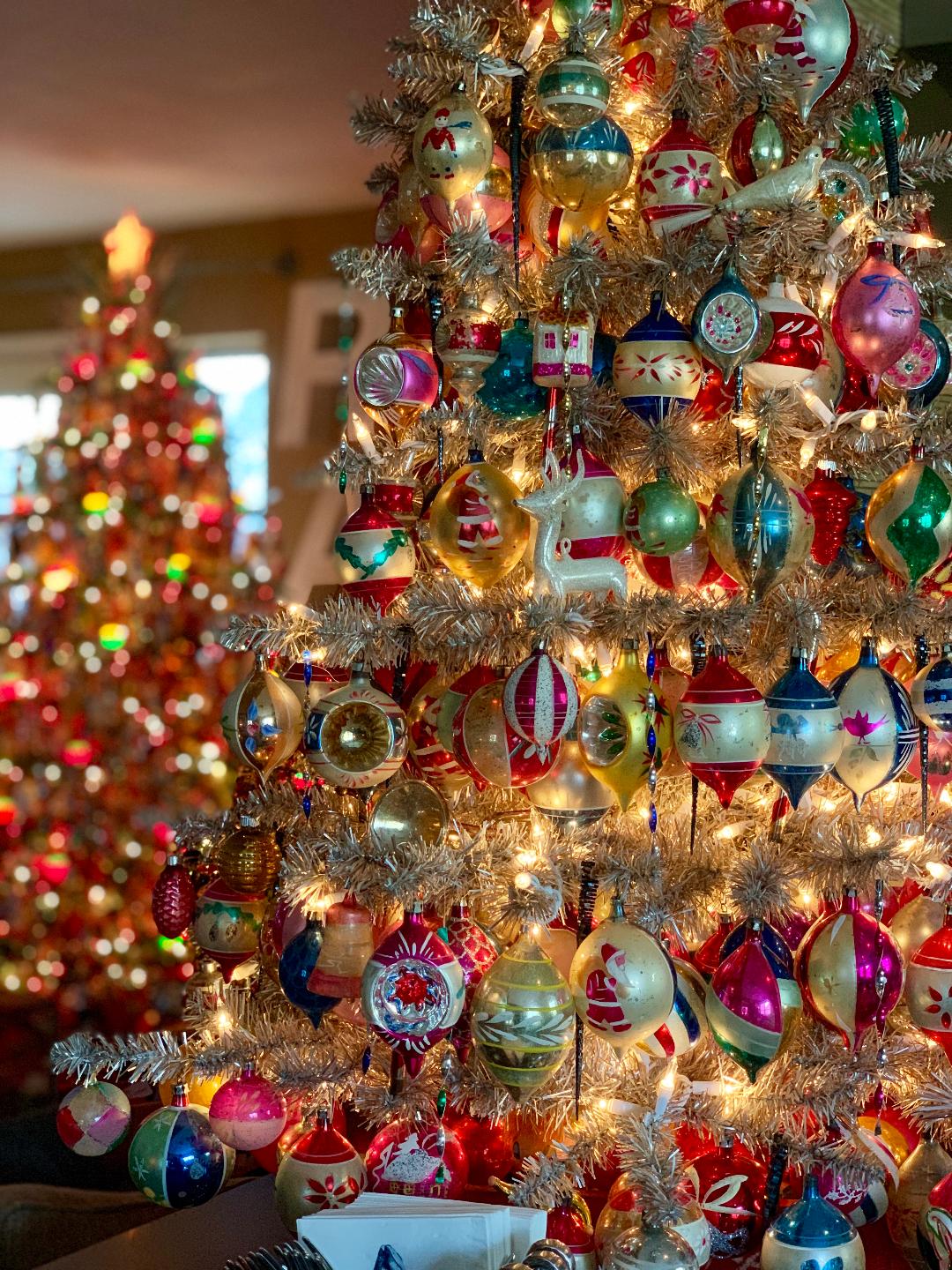 For over 20 years, James has been putting hundreds of vintage ornaments on a huge four foot diameter wreath frame (he attaches them with ornament hooks). He keeps it up until early March and says it's a Christmas tradition he'll never stop!
Giant Vintage Ornament Wreath (there's even a time lapse video of the process)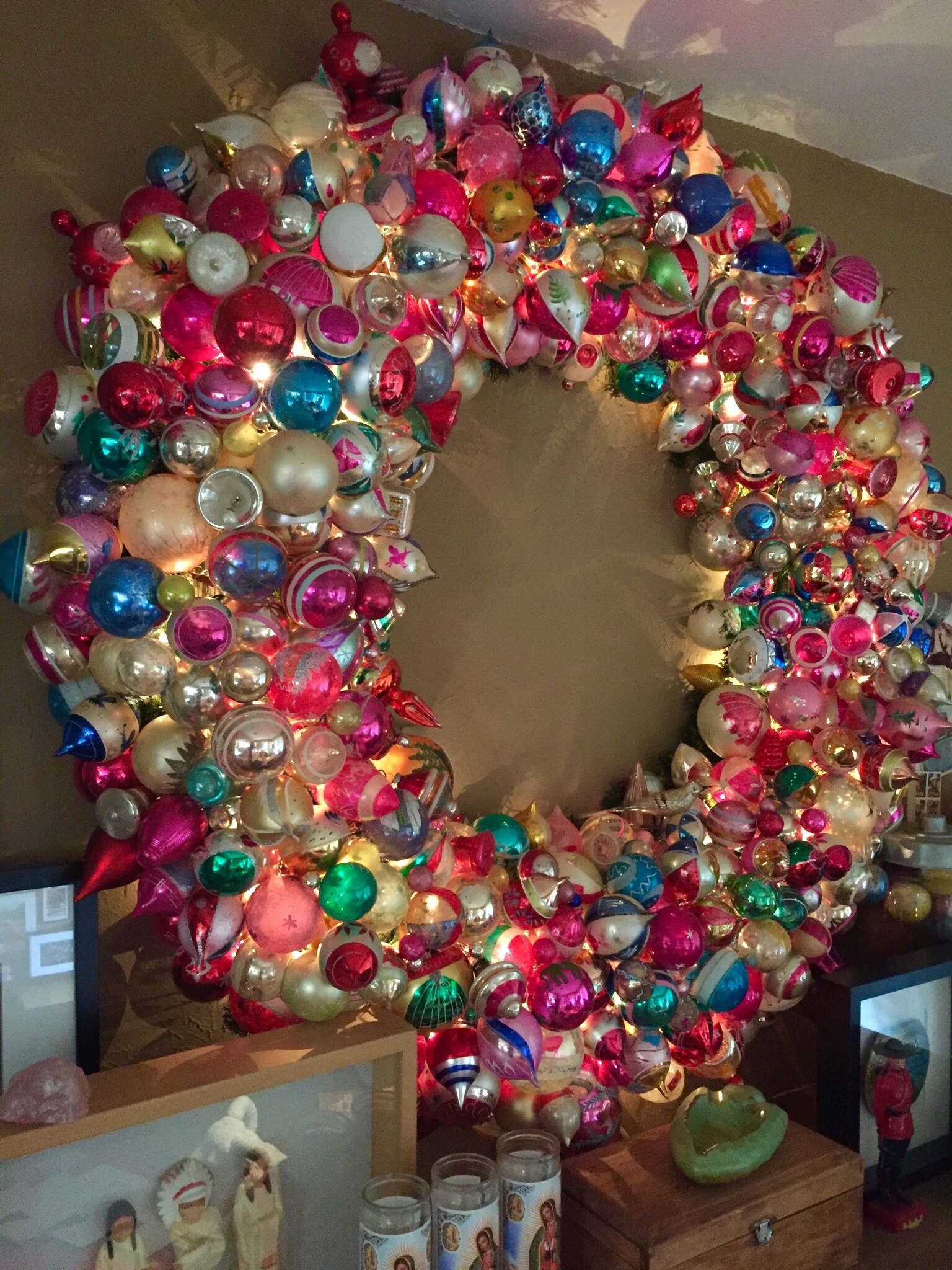 I hope you enjoyed learning more about these new to me figural light bulbs! Have you heard of them before or do you have your own collection?
Visit The Cavender Diary to see more.