Today, I'm sharing my 15 favorite things holiday edition. These are things I own, use and love. From my favorite soaps to a vintage inspired cake stand to my new plaid plates that are perfect for every season, to a couple of beauty products I swear by to my favorite tea and more. I hope you'll find some fun gift ideas or treat yourself.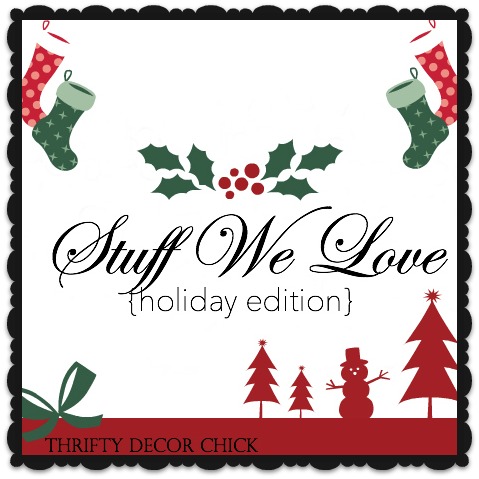 Even better, my friend Sarah at Thrifty Decor Chick gathered up a great group of gals to share stuff we love and I always enjoy seeing what my friends recommend. I link to their lists at the end of this post.
This post contains affiliate links which means if you purchase something, I will earn a small commission at no extra cost to you.
If you're in the market for a $35 bottle of hot sauce, as featured in Oprah's Favorite Things this year, then you're in the wrong place!
Kelly's 15 Favorite Things Holiday Edition
Mama Bear Slippers – I love these coordinating slippers for my hubby and me and they come in sizes for the whole family including Papa Bear, Lil Bear and Baby Bear slippers and they're Goldilocks approved! They are so cozy with a sherpa lining and a steal at only $15.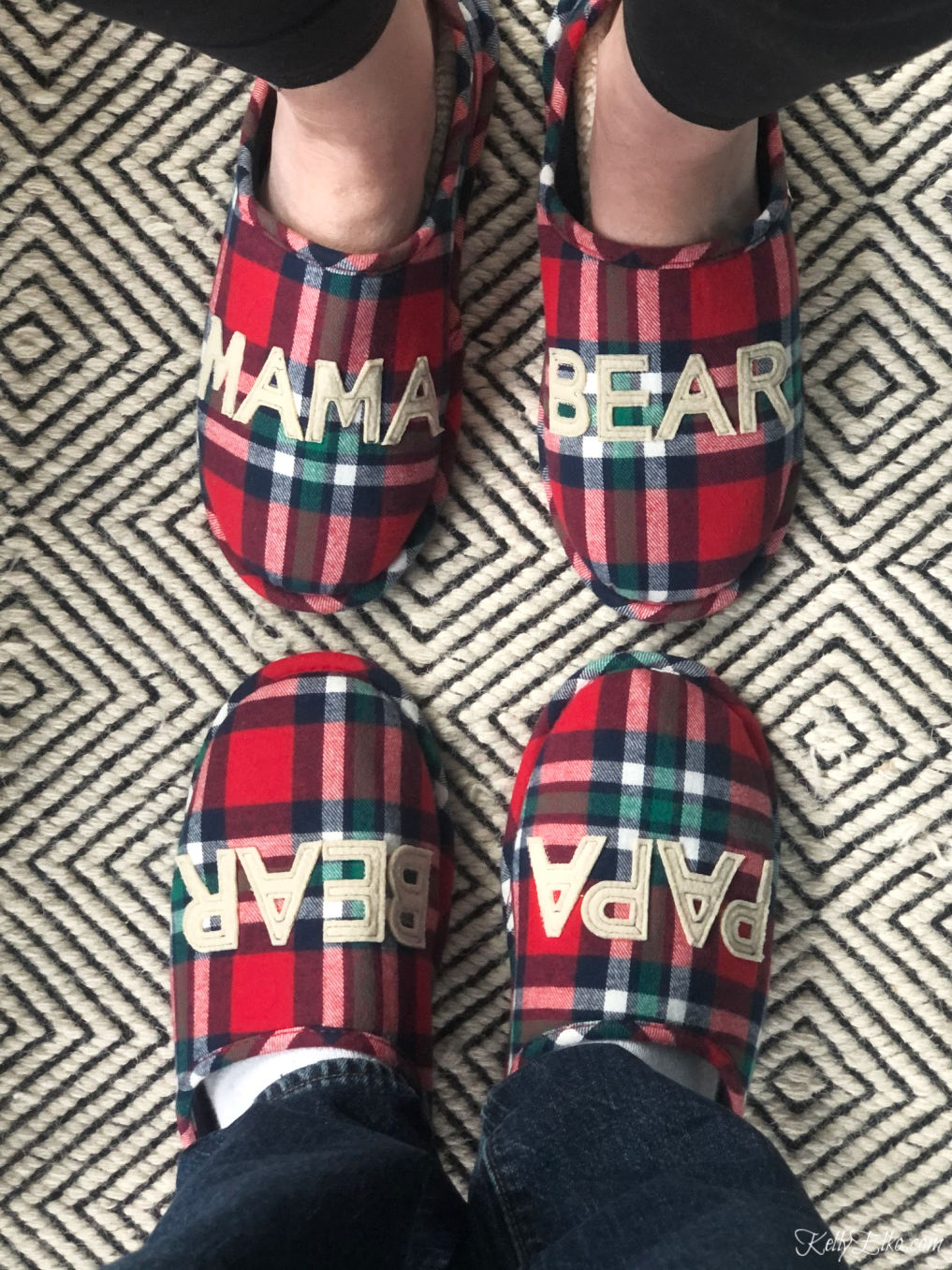 House Cookie Jar – My cookie jar collection just got a sibling! This house can do so much more than house cookies. Whether you use it as a vase or to store dog treats, it's the perfect addition to the kitchen counter and the best part is it's on clearance.
Santa Measuring Cups – I'll be baking up a storm with these super cute Santa measuring cups! They are so well made and whimsical and perfect for plants or candy. I added faux succulents to give my Santas hip hairdos.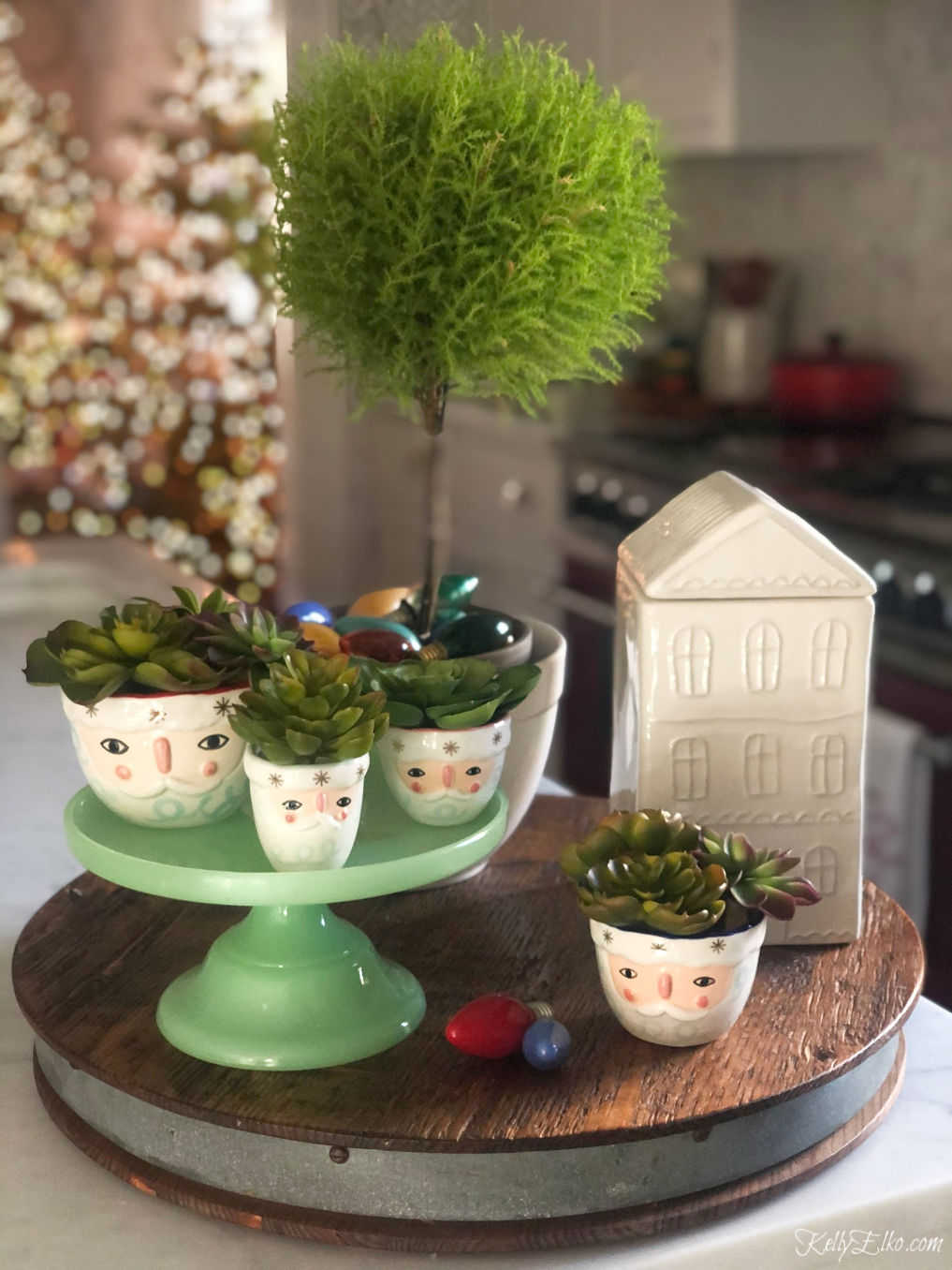 Jade Cake Stand – This cake stands looks like vintage jadeite and I decorate with it during every season.
Mrs. Meyer's Iowa Pine Hand Soap – This literally smells like a freshly cut Christmas tree!
Plaid Plates – I love a plain white plate so it takes a lot for me to buy patterned plates but these plaid beauties stole my heart. The black and white goes with everything and here's a sneak peek of them on my Christmas table. They look especially good on these cedar placemats.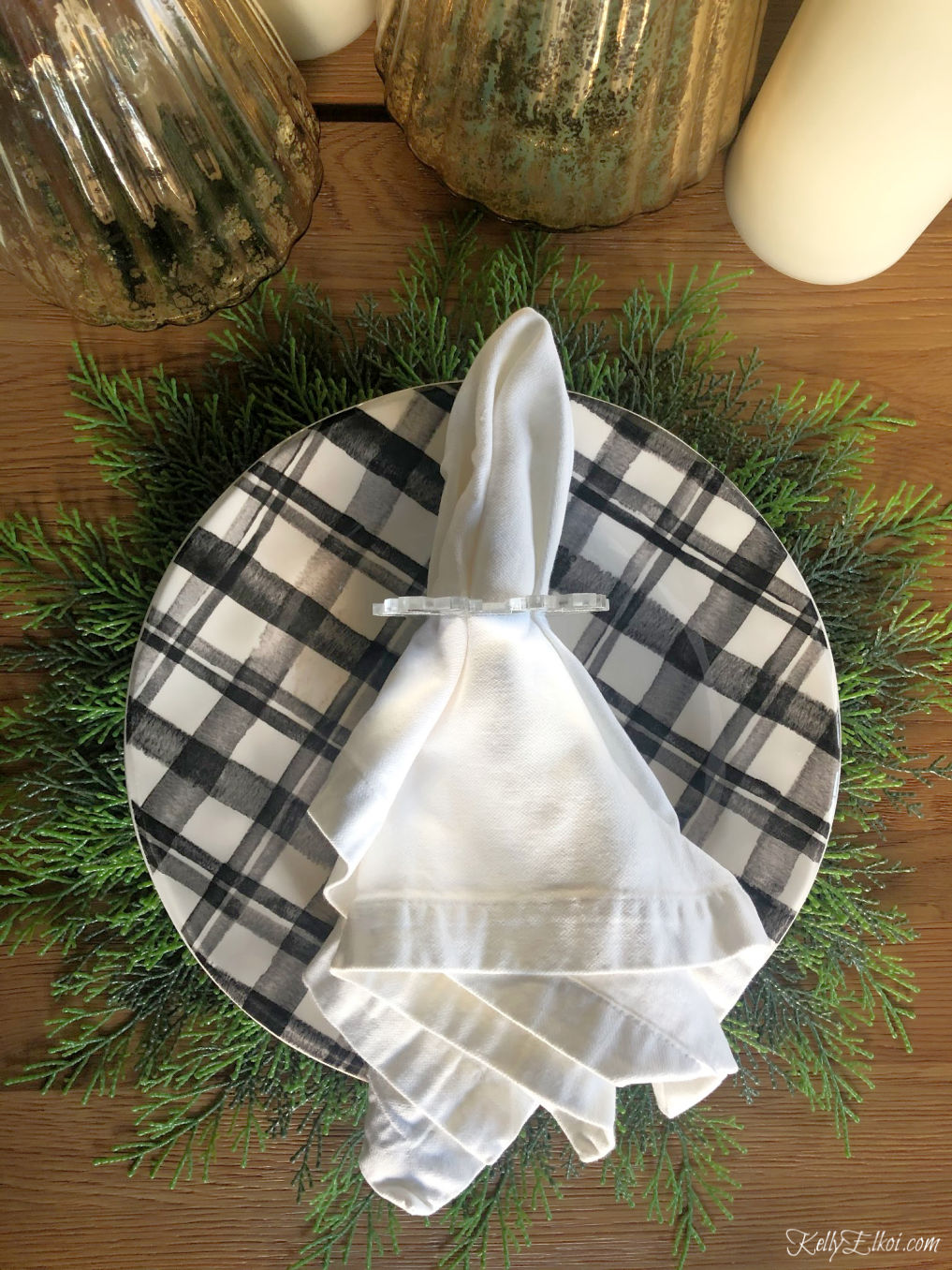 Spanx Leggings – they may not give me a thigh gap (thick girl thigh problems) but they do suck me in in all the right places. These are pricy but I wear the constantly so my price per wear is low. I just got these black camo Spanx and love to wear them with a flowing poncho or oversized sweater. If you don't like camo, they have lots of other styles and prints.
Dr. Brommer's Peppermint Soap – This smells just like candy canes and I inhale deeply every time I shower.
Plant Lady Planter – This planter is a match made in crazy plant lady heaven! I love the raised letters and the quality can't be beat. It's almost as cute as my elephant stool.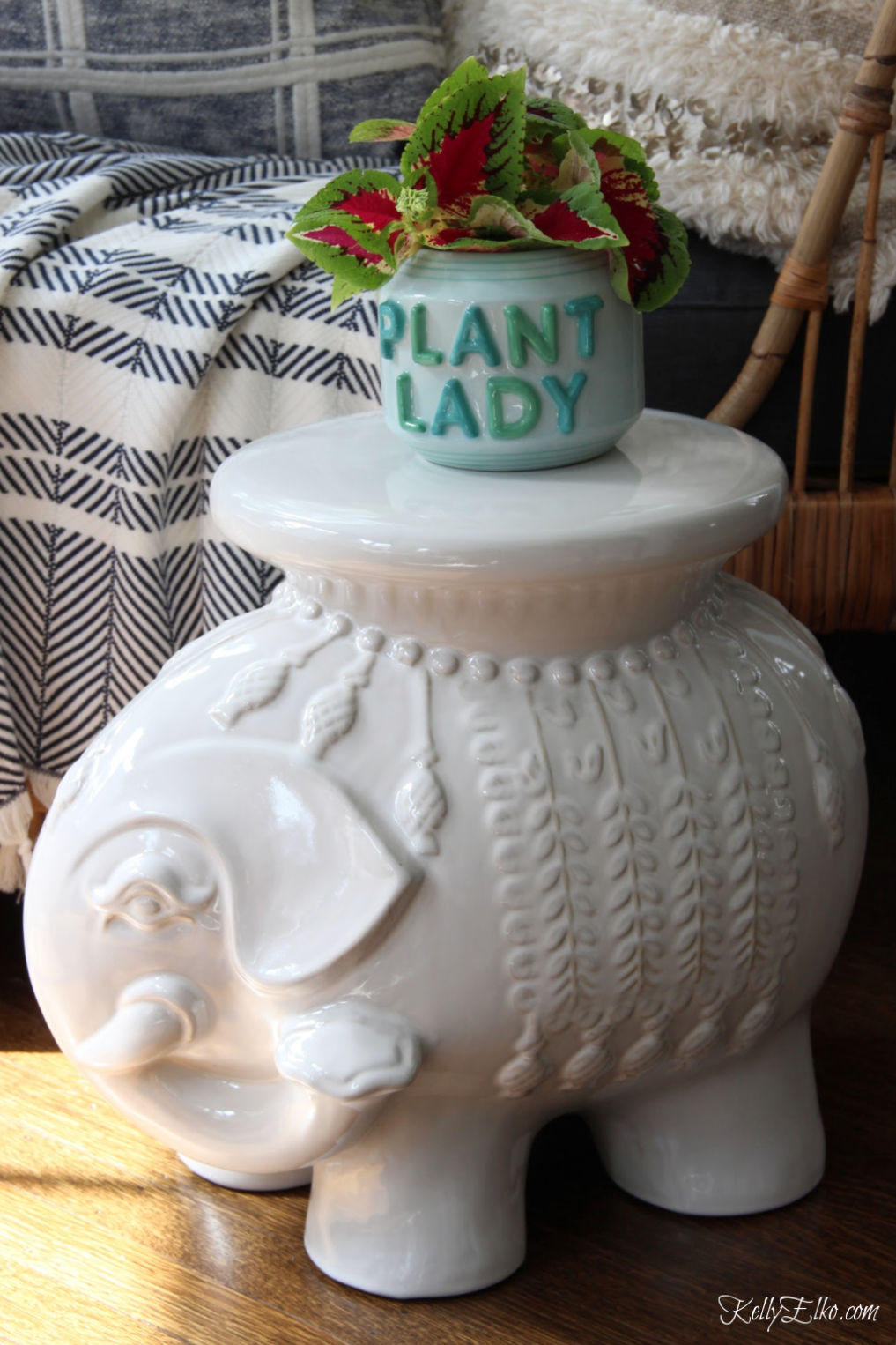 Initial Necklace – This oversized initial makes a statement and I love layering it with other necklaces. I'm also planning on ordering these initial bracelets for my girls and me. I love the oversize letters that look like tree branches.
Butcher Box – Free meat! They are running an early black Friday special where your first box will include $75 worth of free steaks including 2 Filet Mignons, 2 NY Strips & 4 Top Sirloins)! The fact that it's delivered to my doorstep is the icing on the cow and I love that all of their products (grass fed beef, heritage pork, free range chicken and wild Alaskan salmon) are humanely raised and never given antibiotics or added hormones.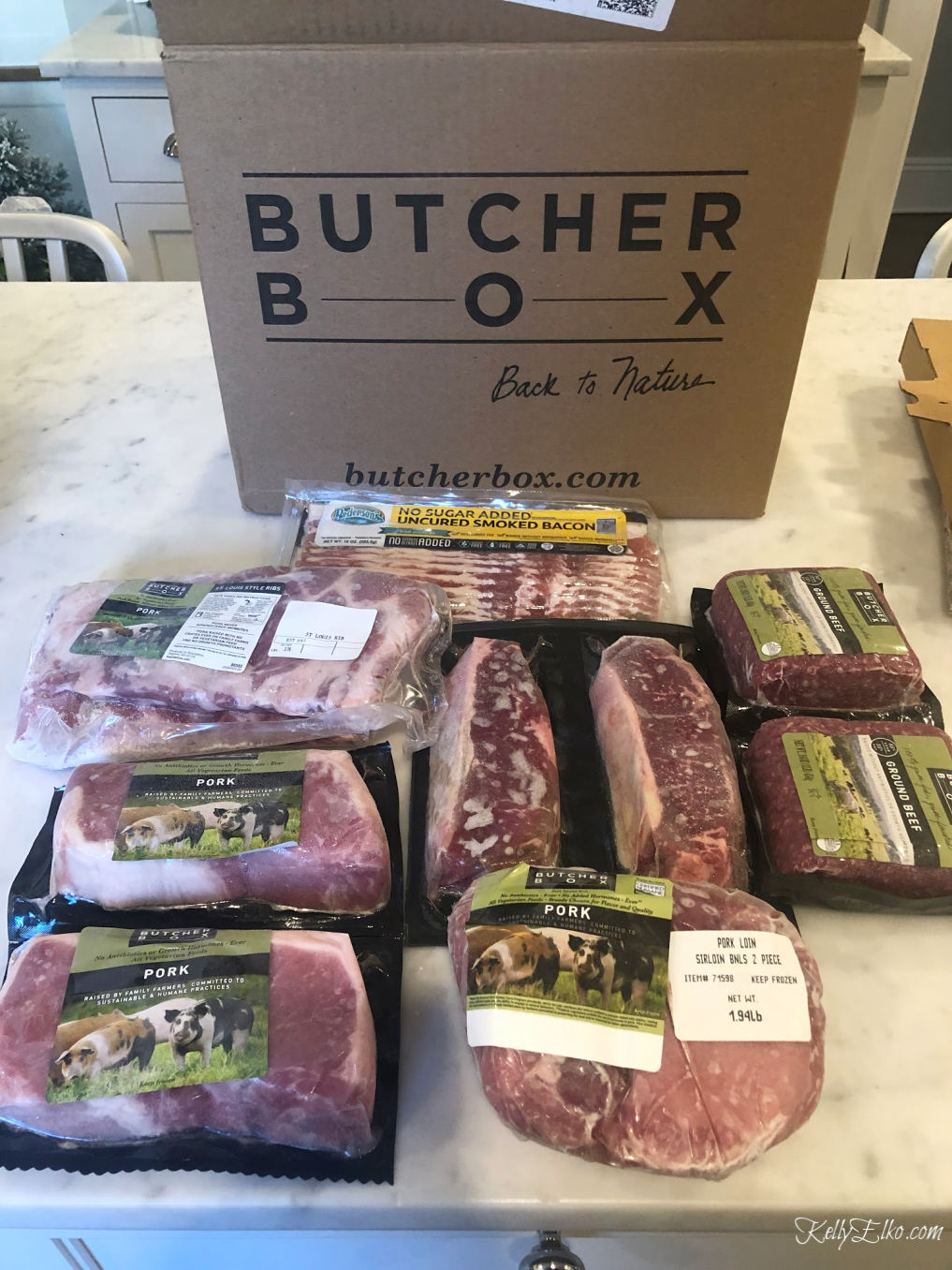 Watt's Up Highlighter – You glow girl! I actually had a friend tell me I was glowing! One tube lasts forever and the glow is super natural. I rub my finger through it and swipe it onto my brow bones, cupids bow, bridge of my nose, and cheekbones then blend it in a bit with my finger.
Gimme Brow – This magical gel clings to your brow hairs making them thicker and darker and lusher (and not scary like some of the crazy eyebrow people I see on Instagram!
Twinings Buttermint Tea – Yum! My friend turned me on to this tea that has a mild minty, vanilla taste … like a buttermint candy! What's better than a steaming mug of tea while binge watching Hallmark Christmas movies?
Custom Pet Portrait – If you love your pet as much as I do, you need this customized pet portrait in your life. It's hand painted on fabric (send a few pics of your pet to the artist and she'll work her magic) then attached to an embroidery hoop.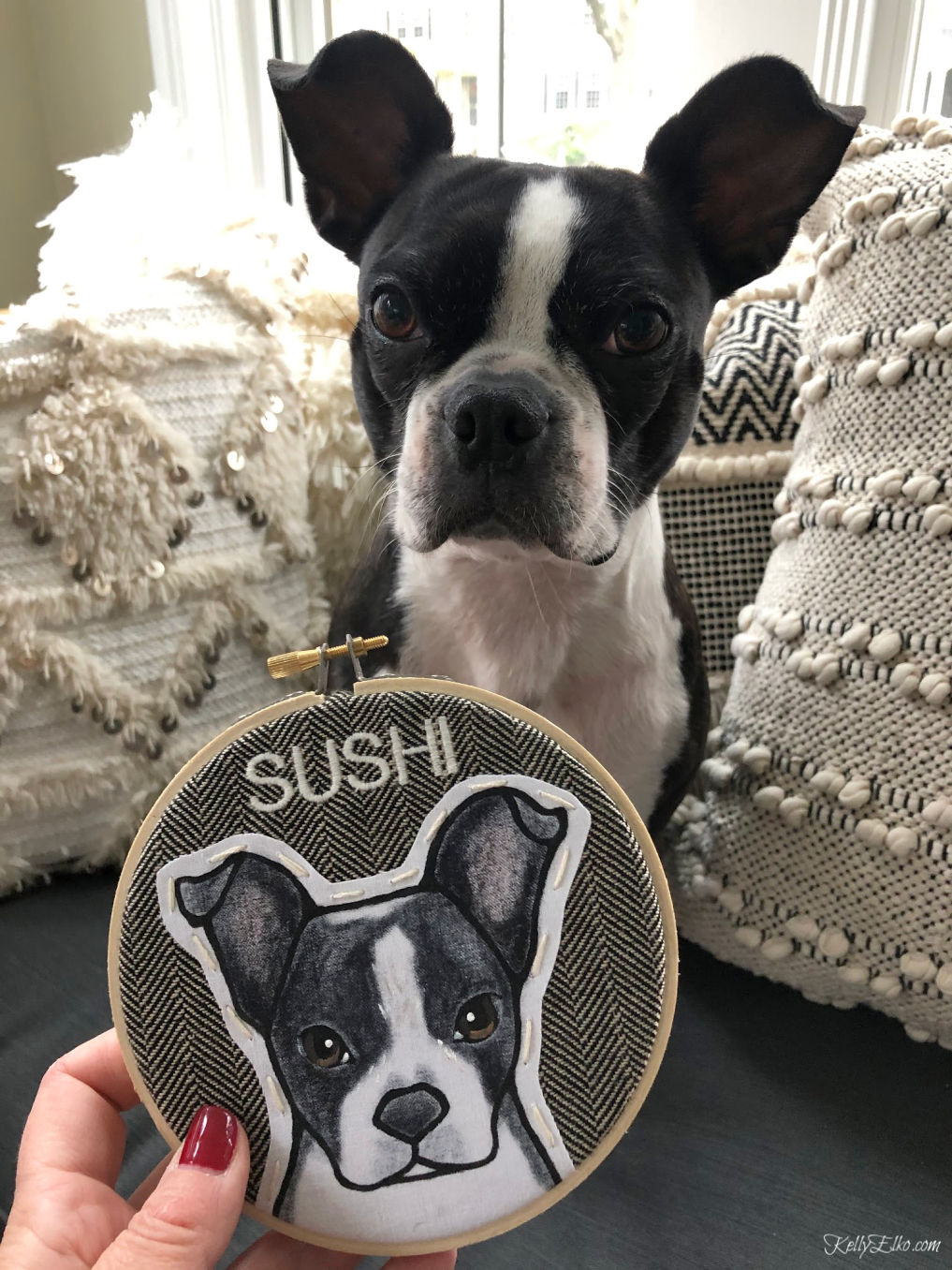 There you have it. Fifteen favorite things I love and adore.

My friends are sharing their favorite things this week.
Monday
Tuesday
Wednesday