The Art of Swedish Death Cleaning
Have you heard of Swedish death cleaning?
Three houses are up for sale – my moms (she's been there for almost 50 years), my mother in laws and her sisters (they live in their childhood homes (my husbands grandfather built them) across the street from each other.
The amount of stuff that they have accumulated over a lifetime is overwhelming.
post contains affiliate links
In the book The Gentle Art of Swedish Death Cleaning: How to Free Yourself and Your Family from a Lifetime of Clutter, the author Margareta Magnusson says, "Death cleaning isn't the story of death and its slow, ungainly inevitability. But rather the story of life, your life, the good memories and the bad. 'The good ones you keep, the bad you expunge."
house where I grew up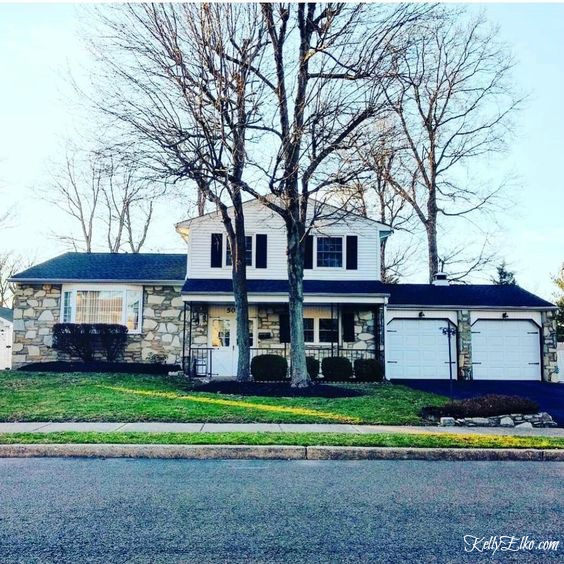 Dostadning is the Swedish term that refers to the act of decluttering little by little over the years. The ultimate goal of death cleaning is to minimize the amount of meaningless stuff that you leave behind for others to deal with.
Magnusson says, "And so the number of possessions grows and collects quickly over the years. Suddenly the situation is out of control and the weight of all those things can begin to seem tiring. Your exhaustion with all of this stuff may appear out of the blue one day. When someone cancels a weekend visit, or a dinner, you feel grateful – instead of disappointed – because you may be too tired to clean up for their visit. The problem is you have too much stuff to deal with. It is time to change your way of living. It is never to late to start!"
I've come to realize that what is important to me probably isn't important to my kids and I don't want to leave behind a pile of stuff for my girls to deal with one day. I also don't want to live a cluttered existence anymore (and would love room to actually put my car in the garage)!
Instead of more shopping, the author encourages us to reward ourselves with experiences (watch a movie, take a walk with a friend, spend time in the garden).
"A loved one wishes to inherit nice things from you, not all things from you," says Magnusson.
My dad collected everything under the sun (from duck decoys and prints to $2 bills to pipes and so much more). Now my mom is left wondering what to do with all of it (I've taken lots already but can't possibly keep it all).
My husbands aunt told him, "tell Kelly it's good stuff, it's not junk." I already have enough of my own stuff that is overwhelming me (if you saw my basement and garage, you would have me committed). I think she feels like all of her belongings gathered over a lifetime are going to be tossed aside. She actually wants to take EVERYTHING with her and cram it into the basement of the house she shares with her sister.
Behind a calendar from 1964, this air raid sign hangs in my husbands aunt's basement!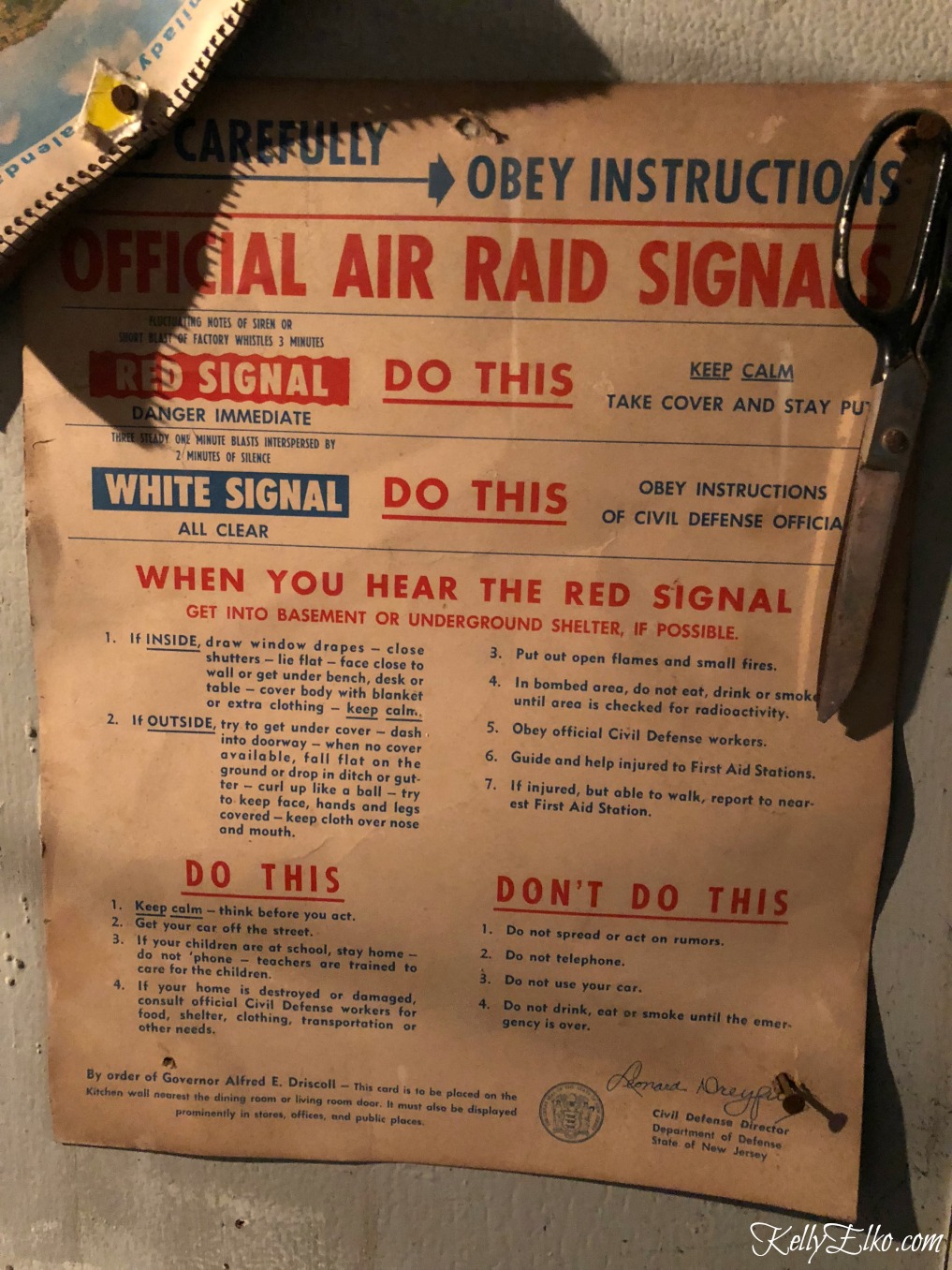 My mother in law has no problem paring down!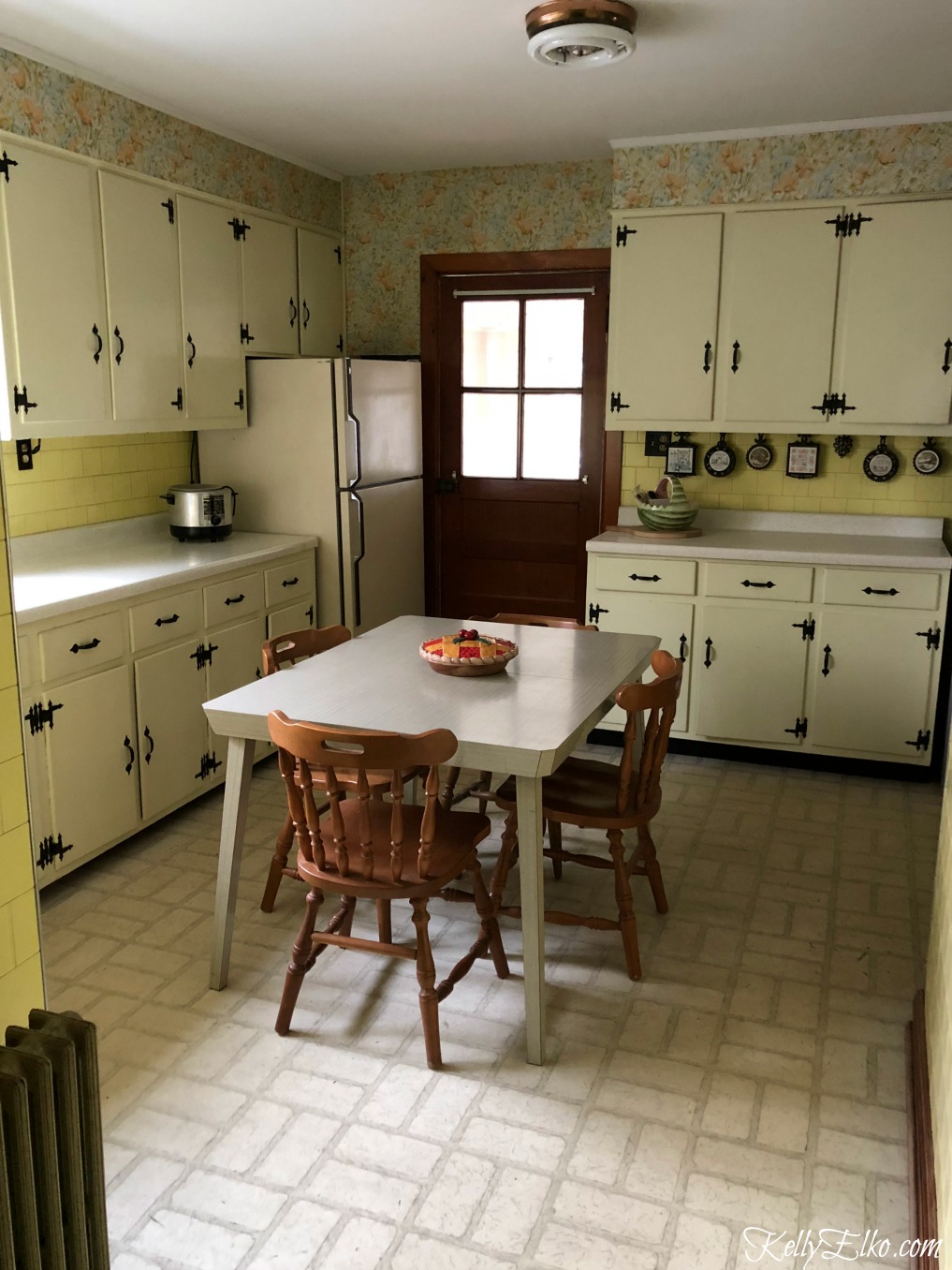 I definitely inherited some hoarding tendencies as can be seen from my overflowing garage and basement and while I did manage to get rid of tons of stuff with my Decluttering Tips, I've got a long way to go (the struggle is real).
So I'm going to look at my stuff with a more critical eye and finally clear the clutter and live with only things I love.
Got valuables? Read …
How to make money in Facebook buy and sell groups and
How to throw a killer yard sale
What do you think about Swedish death cleaning?
P.S. My mom is happy to be moving to a 55+ community and my mother in law and her sister will be living together in a house near my husband's sister.