I Can't Believe it's Not Real – Realistic Christmas Tree Options
I've discovered the golden unicorns of fake Christmas trees! I'm sharing the most realistic Christmas tree choices so you can have a tree that looks like it was freshly cut from the forest. Sparse Christmas trees have lots of spaces between branches which gives them a much more realistic look. They also leave plenty of room for showing off favorite ornaments. If you've been on the hunt for the perfect tree, look no further.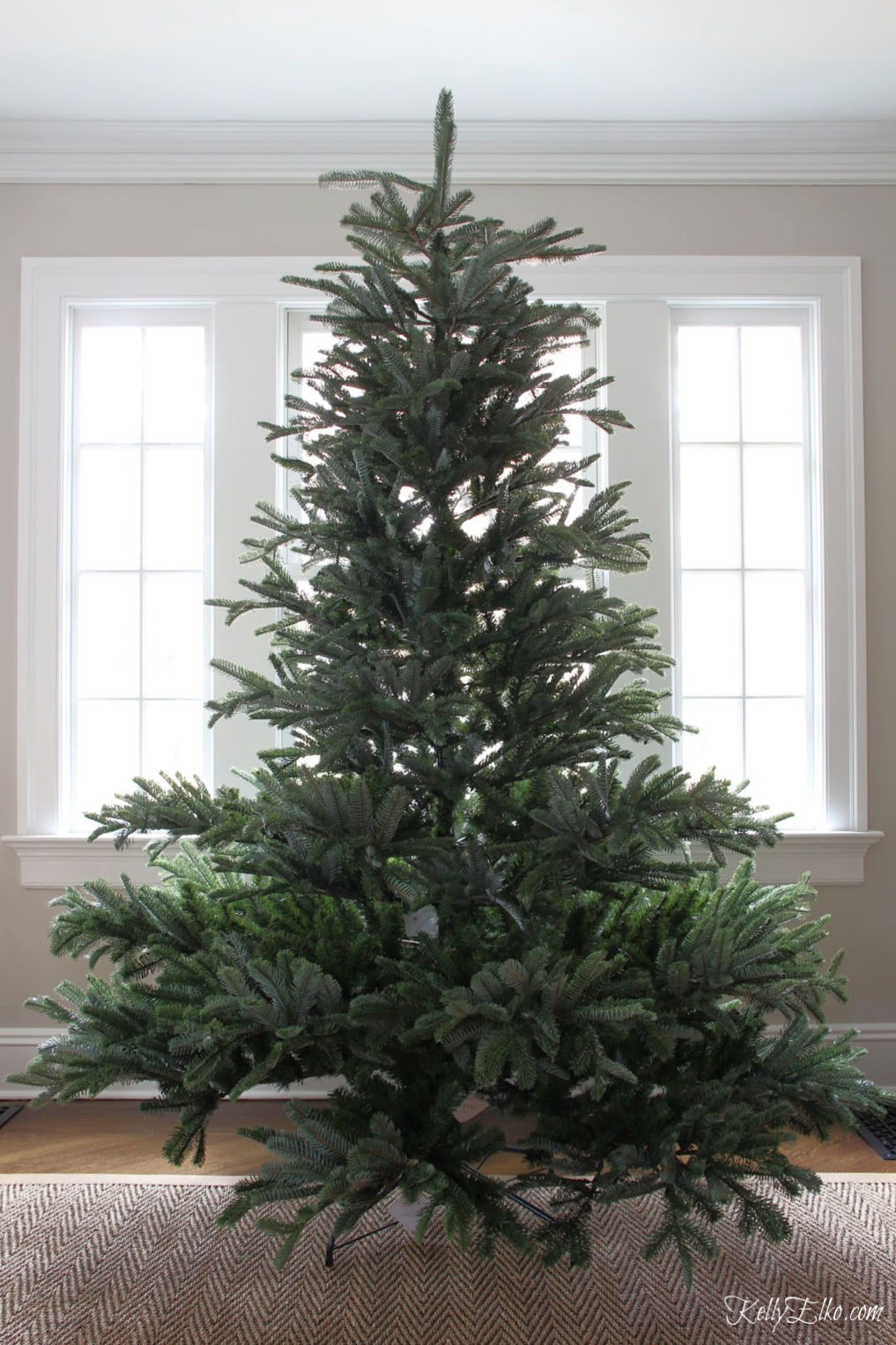 After a lot of fluffing and finessing, I stepped back to admire the tree and could not believe how real it looks!
I was so deliriously happy that I didn't even have time to clip off the little tags before I took pics.
Imagine how amazing this is going to look once I add lights!
post contains affiliate links
Here are some other favorite and more affordable Christmas trees …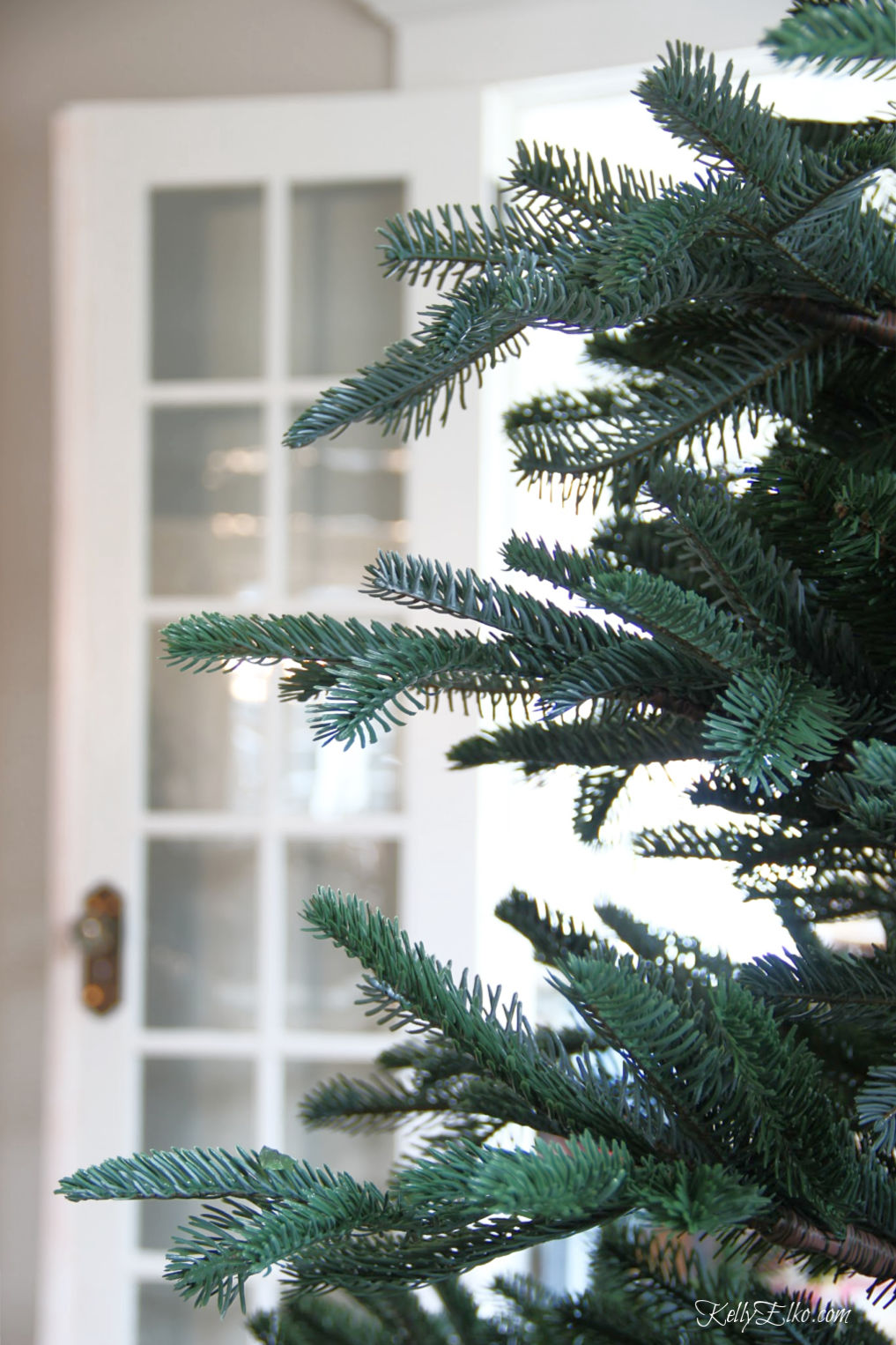 Here is my tree decked out in over 300 vintage Shiny Brite ornaments.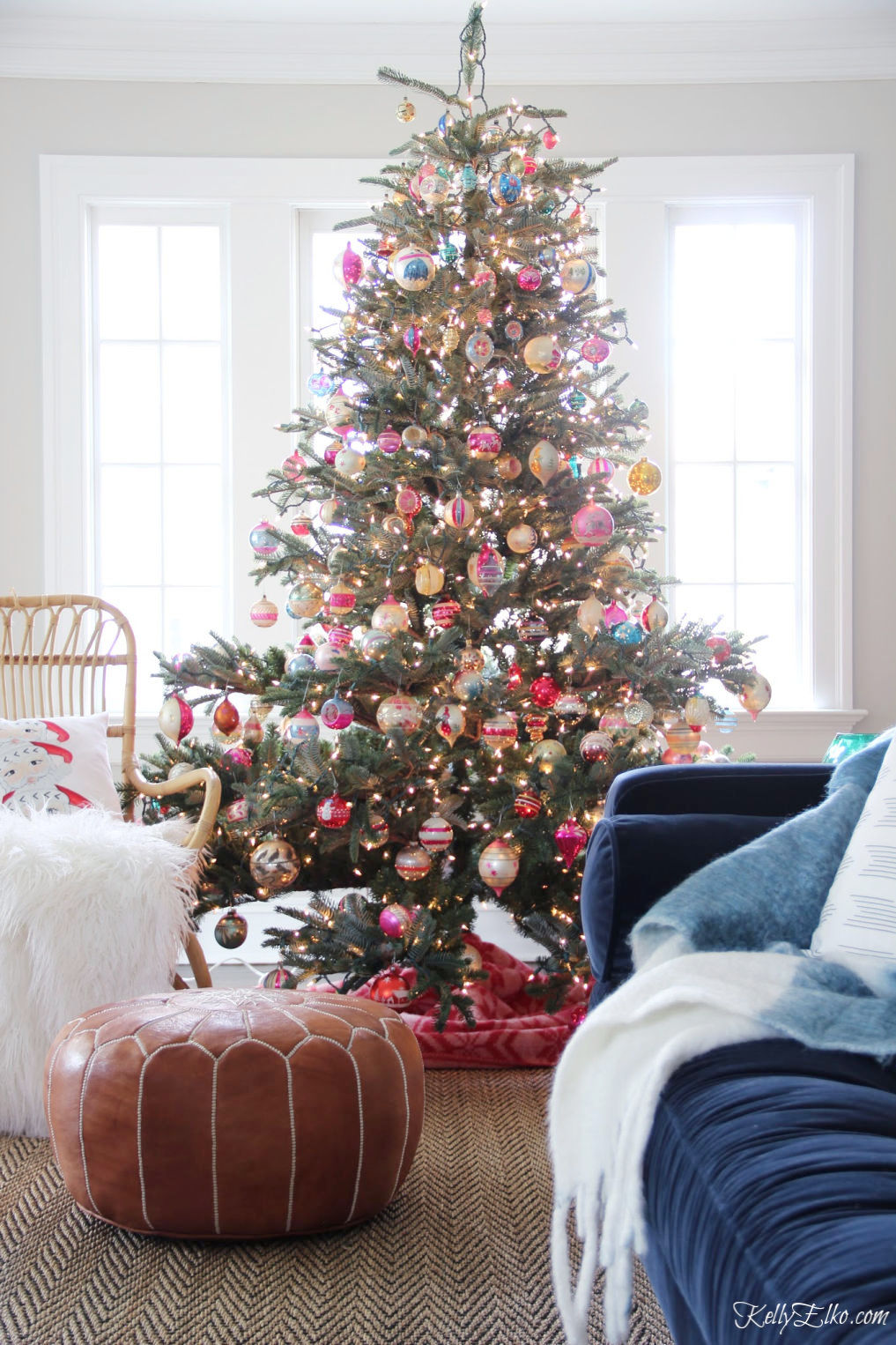 I have a pair of these very realistic sparse Christmas trees in my dining room and love the way they look.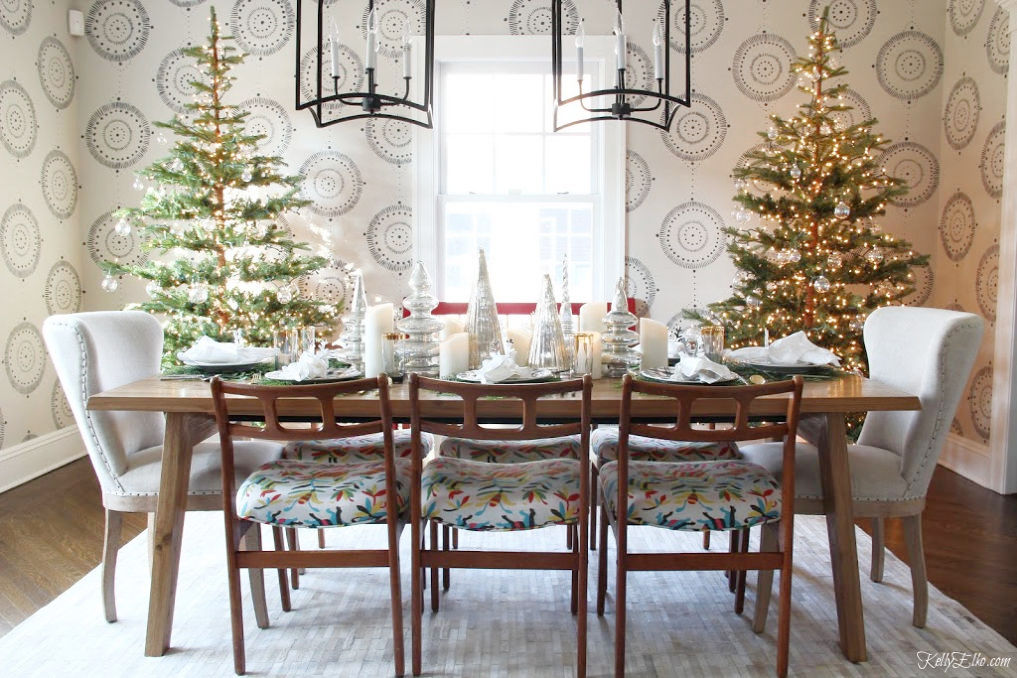 With trees this realistic, simple glass ornaments that look like champagne bubbles are all that's needed. The key to getting a lush look is to string a lot of lights deep into the branches. Each one of these trees has 800 lights!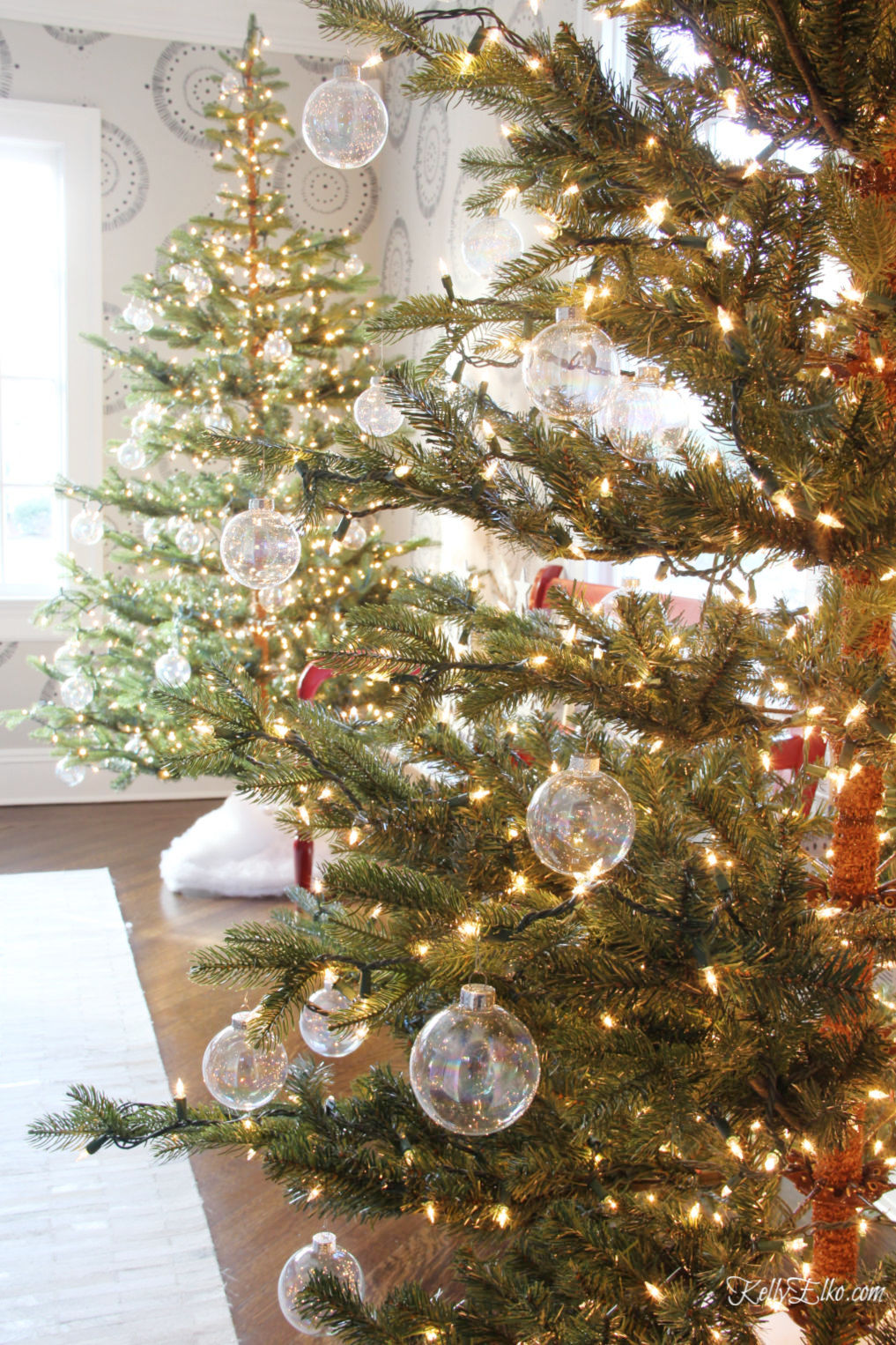 If you love Christmas as much as I do, don't miss my Christmas home tour. It's filled with tons of creative decorating ideas using new and vintage finds in unique ways. My Christmas house has even appeared in a 10 page spread in the pages of Better Homes & Gardens, Better Homes & Gardens Christmas Ideas and Modern Farmhouse Magazine!
Click on the pics below to shop my favorite realistic Christmas trees …