Nothing says Christmas like sipping a steaming cup of hot chocolate out of a Santa mug. I have a collection of both old and new mugs and I'm sharing where to find the most festive Santa mugs both vintage and new plus a little history on these nostalgic little guys.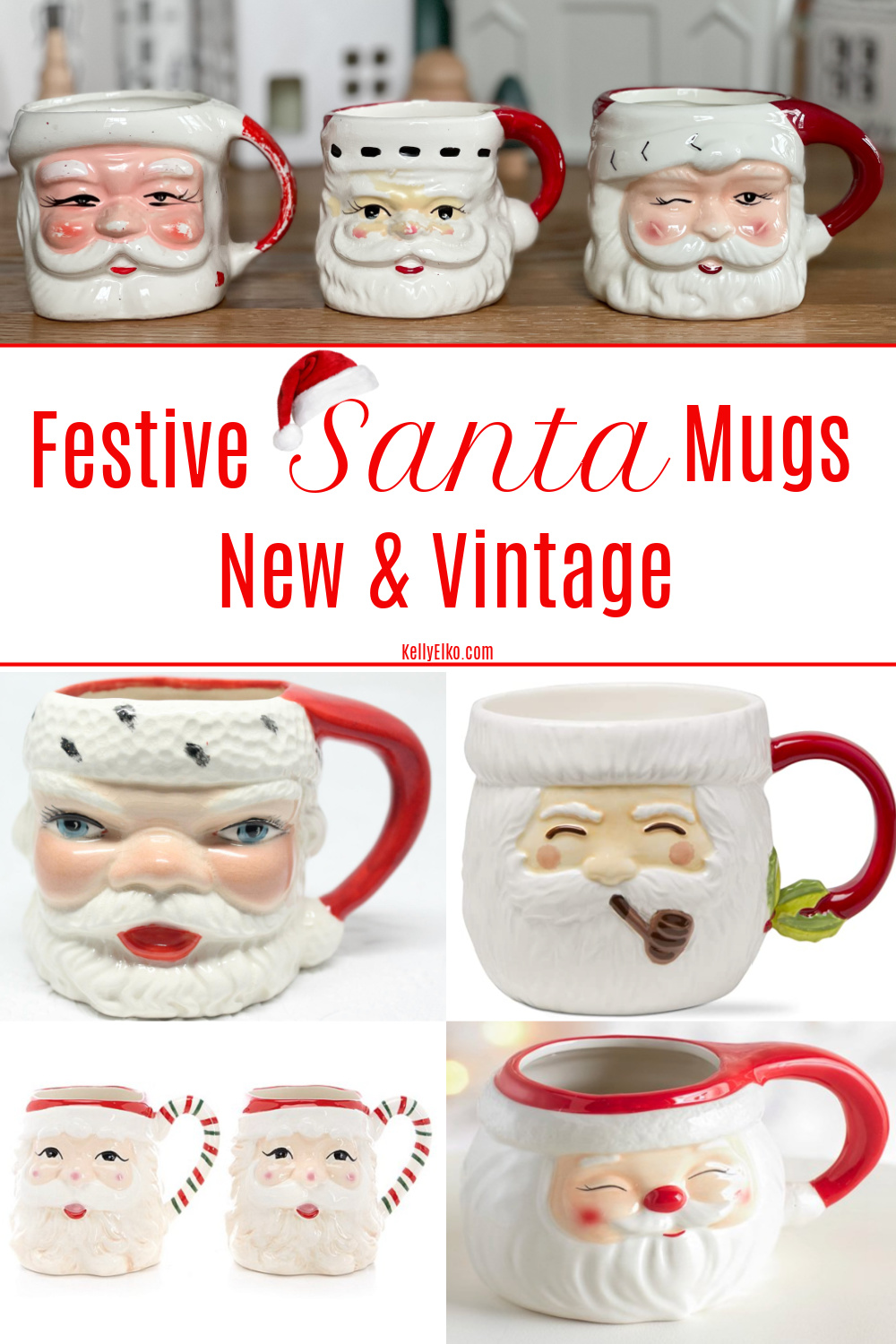 Can you believe that these Christmas staples have been around since 1949 when Grant Holt, Robert Howard, and John Howard formed the Holt-Howard Company with the help of a $9,000 loan from their families. By the mid-1950s, they moved some of their production to Japan and you can often spot an original mug by the company name and copyright embossed on the bottom or look for a sticker that says "HH Japan."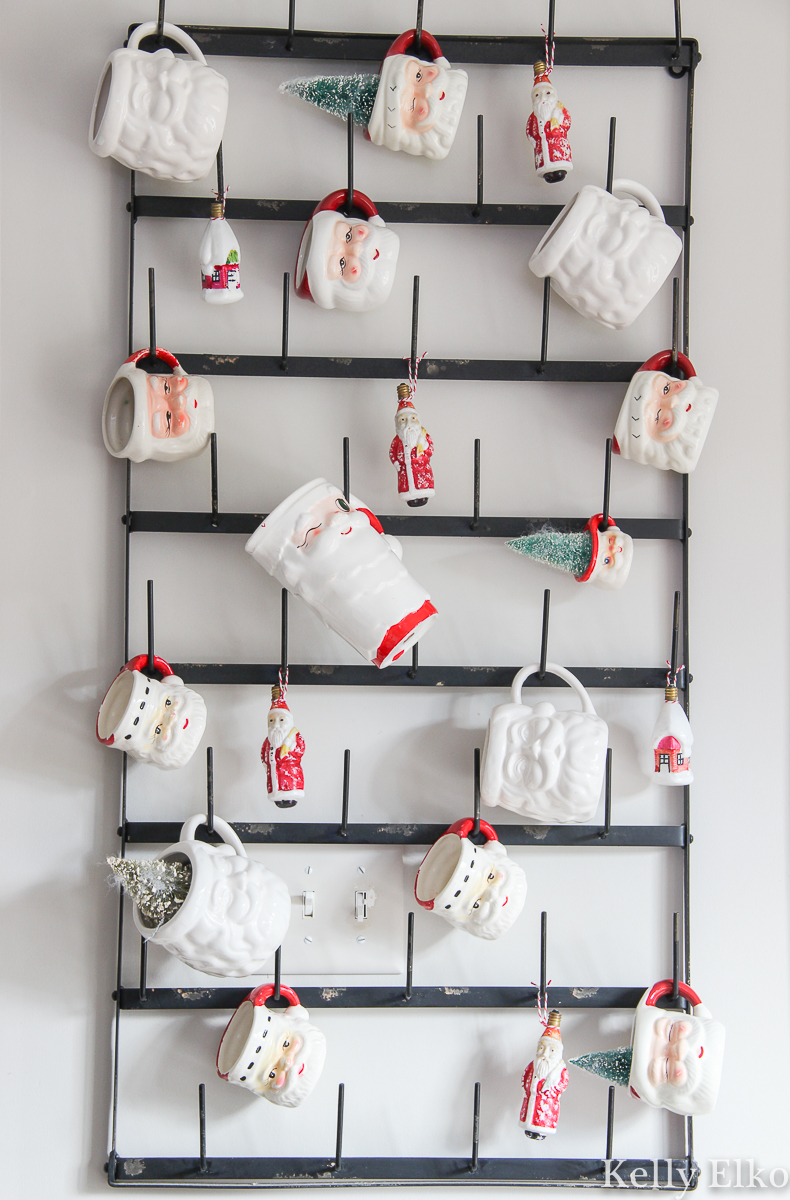 This post contains affiliate links which means if you make a purchase, I may earn a small commission at no extra cost to you.
I had one lone vintage Santa mug for years but started collecting them last year when I spotted this adorable set of new Santa mugs that look pretty darn close to the vintage ones. My collection continued to grow when after Christmas last year, I found the white Santa mugs on clearance at Walmart (they sold out and are unfortunately no longer available). A few weeks ago, I even made the trek to Hobby Lobby in search of the elusive mint green Santa mugs that reminded me of Jadeite but alas, there were none in my store and they are sold out online.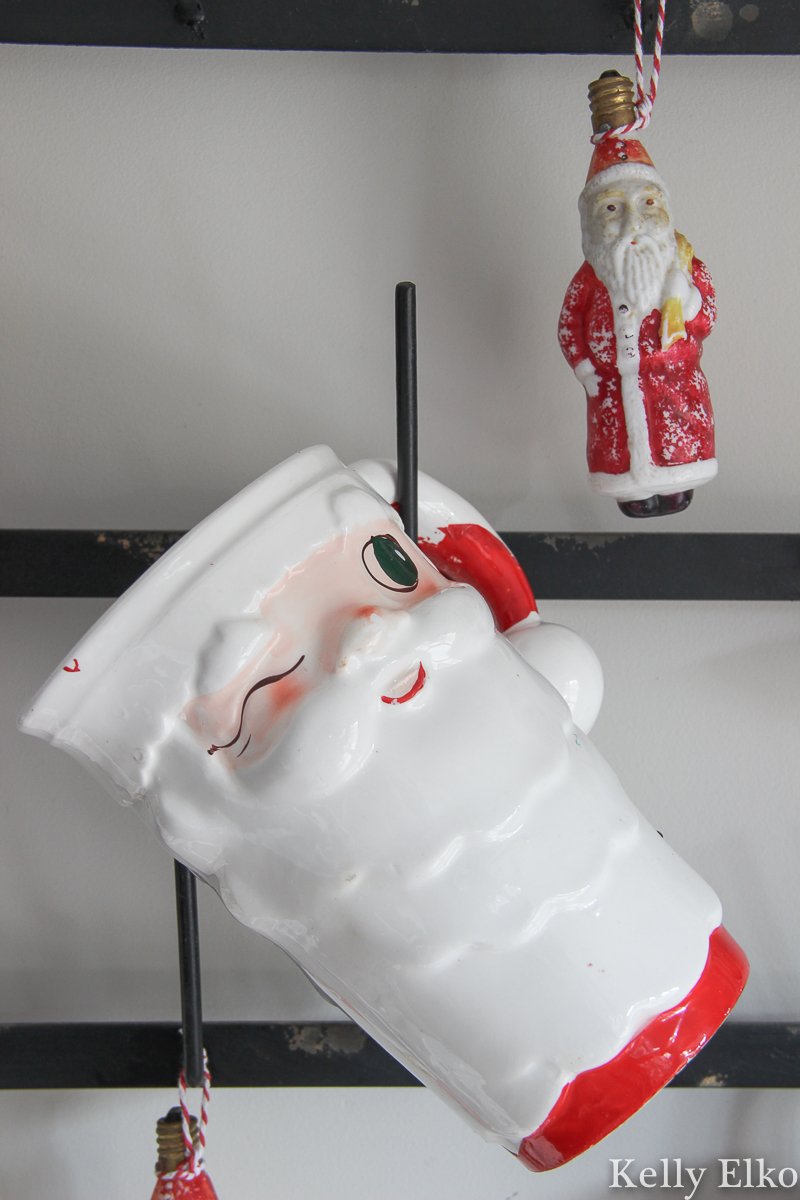 Can you separate the old from the new mugs hanging from my bottle drying rack? Eight are new and six are vintage (including my prize Holt Howard winking Santa pitcher and tiny little shot glass mug).
In the photo below, the left Santa is oldest (Japan is embossed into the bottom of the mug), the middle Santa is old and the Santa on the right is brand new but has the classic look of a vintage mug. Some are chipped and the paint is fading but I don't mind and think it adds character to these charming little mugs.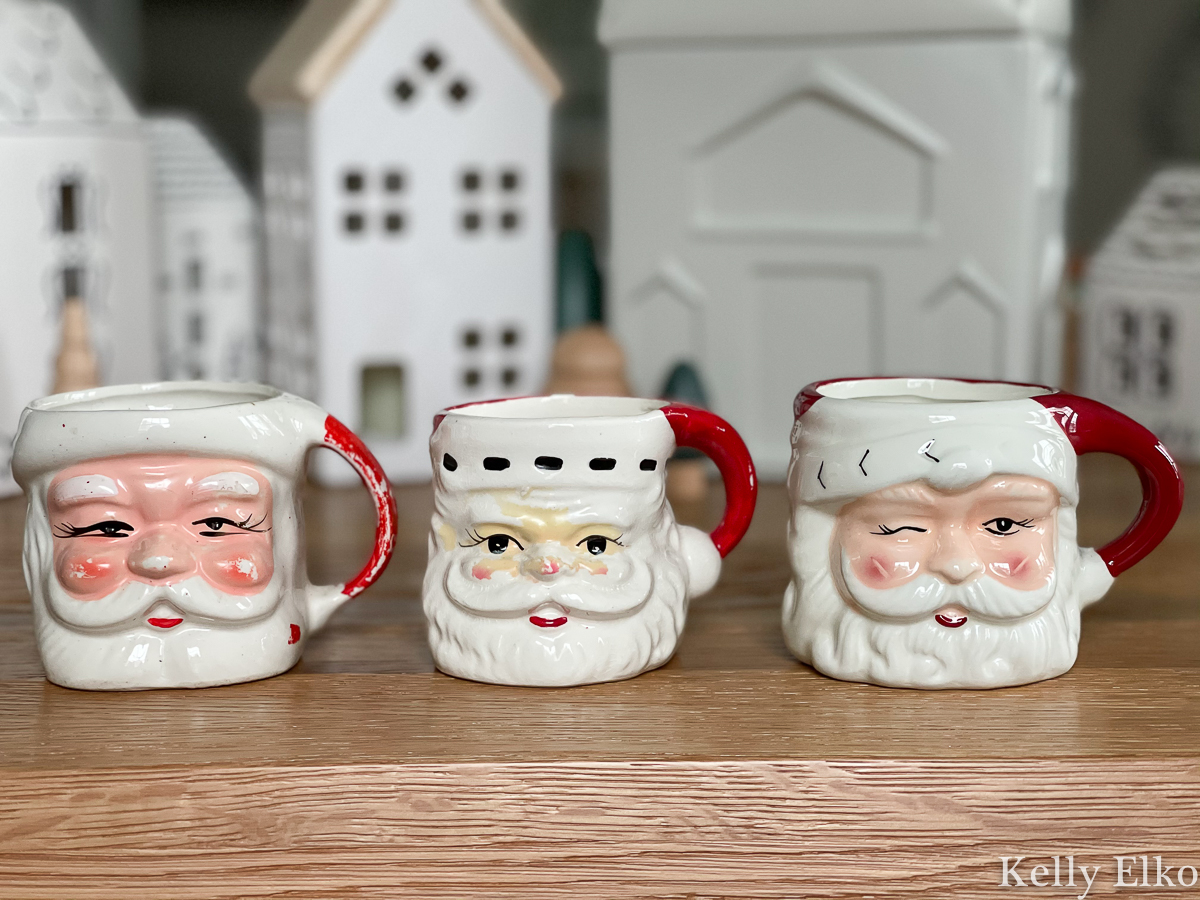 I love their cute little expressions and if I find a bargain, I'll scoop it up. Because I'm always on the lookout for vintage Christmas decor (the best prices can be had in the off season), I was excited with my summer finds. I was lucky to score the pitcher, three mugs and a tiny little shot glass mug for sale on Facebook Marketplace for a steal.
Shop Santa Mugs – Vintage & New
I've included some vintage, some new and some that while not Santas, would look adorable tucked in among them.
click on the pics below to shop

Now this is a collection that I hope to have one day! I love the way she stacked the mugs on top of each other for a whimsical display.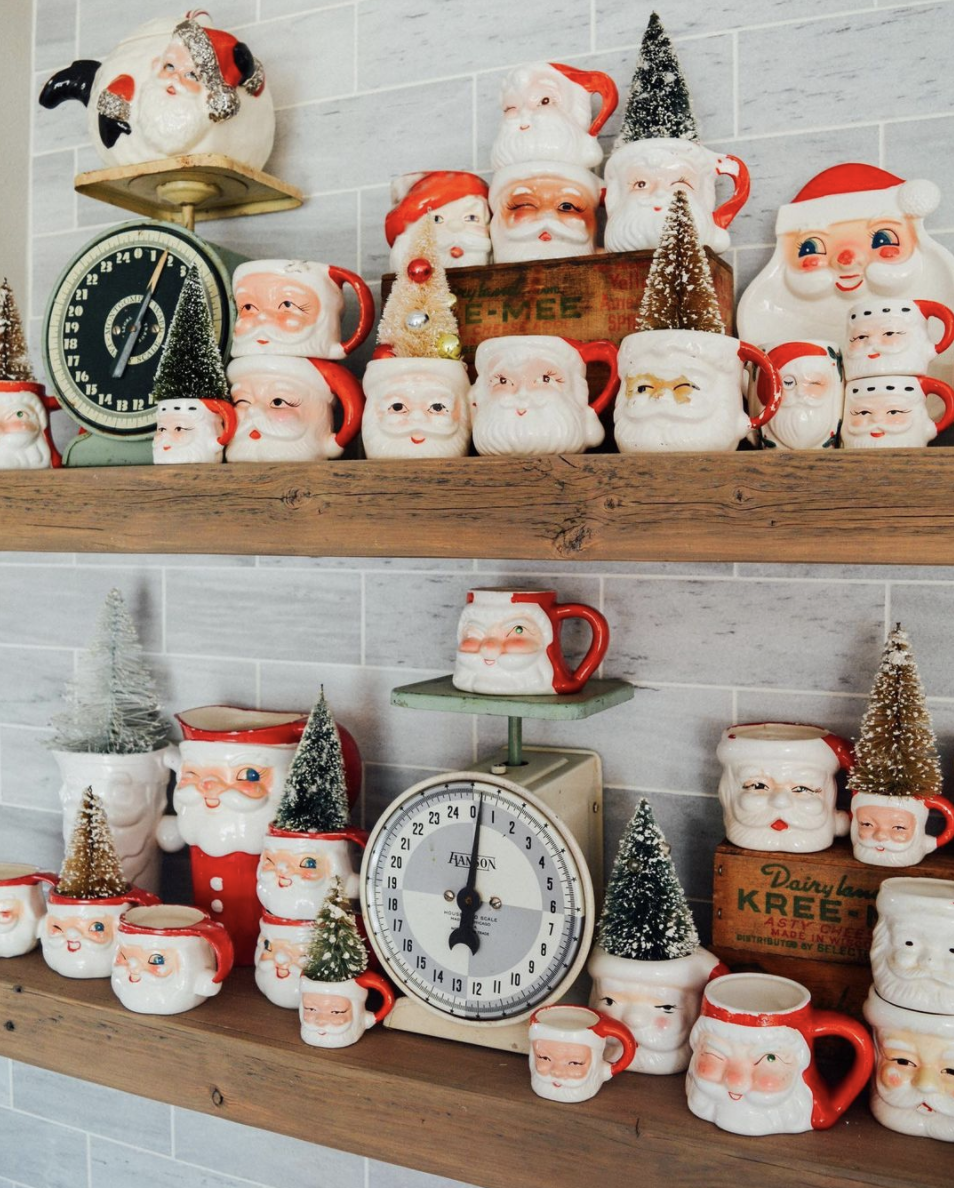 If you love Santa mugs as much as I do, you may need my stacked Santa mug pillow!
Love vintage Christmas?